1-Day Snorkelling | Mabul or Kapalai Island
Join-in trip
·
Up to 24 people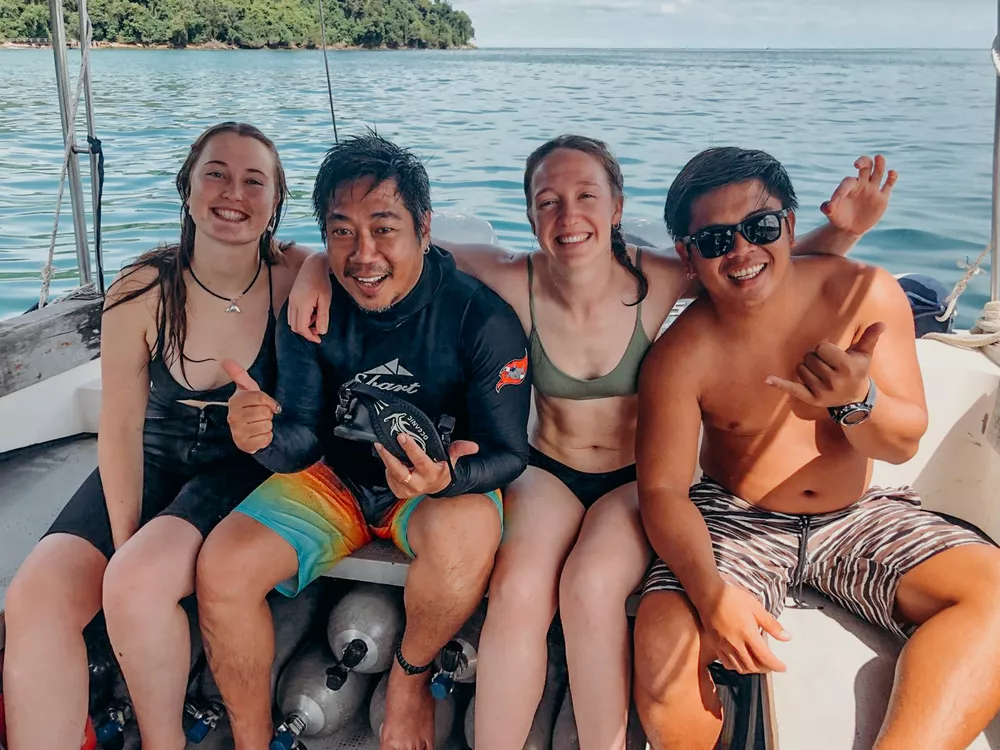 1-Day Snorkelling | Mabul or Kapalai Island
Join-in trip
·
Up to 24 people
Know someone who might like this?
Details

Includes

Meet At

Availability

Guide

Cancellation & Rescheduling
Details
Details
Scuba Junkie are diving experts, but they take their snorkelling seriously too. Make a day of snorkelling off the islands of the Celebes Sea, exploring the underwater world (specific islands are decided on the day of activity - Mabul or Kapalai). Please let us know at the time of booking if you have any dietary requirements.
Tags: Snorkelling, Sightseeing Boat Cruise, Snorkelling, Water Activities
What's included
What's included
Tun Sakaran Marine Park Fee (RM10 per person)

Semporna Jetty Fee (RM10 per person)
Show all inclusions & exclusions
Where You'll Meet
Where You'll Meet
Semporna Jetty
Public Jetty Semporna, Sabah., Taman Bandar Semporna, Semporna, Sabah, Malaysia
Details
Availability
Availability
Prices shown in SGD
Meet your host
Meet your host
Scuba Junkie is an institution in Kota Kinabalu and has a very professional team. With their large team and many years of experience, they are able to offer up a variety of diving options in Kinabalu for you to pick from.
12 years experience
Community-Based
Reef-Safe
Litter-Free
Wildlife-Safe
Cancellation & Rescheduling
Helpful Questions
A pair of ankle socks (as fins may rub on the back of your ankles)