1-Day Leisure (2 dives)
Join-in trip
·
Up to 10 people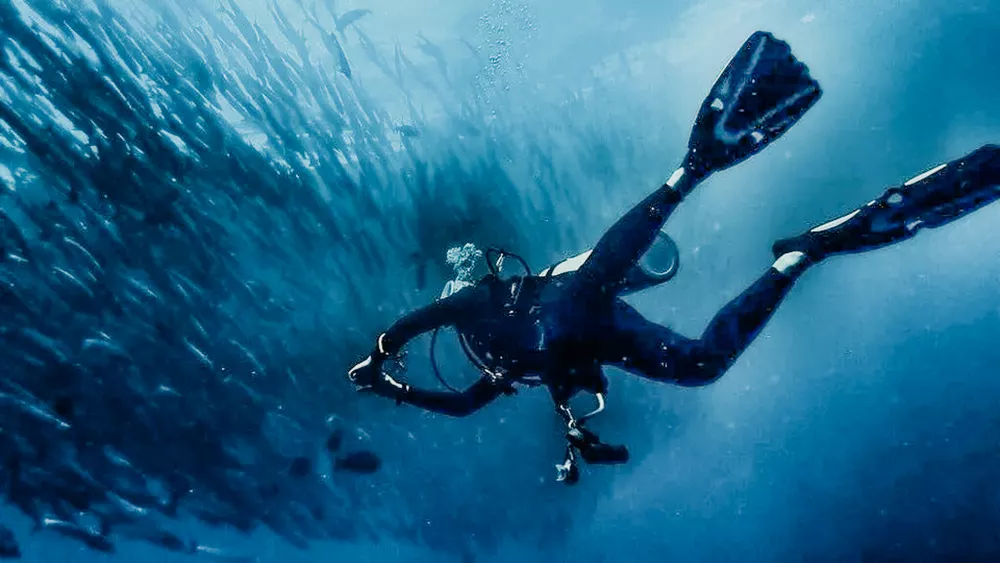 1-Day Leisure (2 dives)
Join-in trip
·
Up to 10 people
Request to Book
Know someone who might like this?
Details

Includes

Meet At

Availability

Guide

Cancellation & Rescheduling
Details
Details
For divers already holding an Open Water Certificate. Over the course of 3 dives, enjoy the myriad of sea life around the TARP islands and if you're lucky, the occasional surprises of turtle pairs and whale shark sightings. Be assured the passionate team at Borneo Scuba Academy will show your their favourite dive sites.
What's included
What's included
Water transfer to islands from Jesselton Ferry terminal

Fees (i.e. Sabah Park dive permit, jetty terminal fees, Island conservation fee)
Lunch (please bring RM20 to buy lunch on Sapi Island)
Show all inclusions & exclusions
Where You'll Meet
Where You'll Meet
Meet at
Jesselton Point Ferry Terminal
Jesselton Point Ferry Terminal
Jesselton Point, Jalan Gaya, Kota Kinabalu, Sabah, Malaysia
Details
Availability
Availability
Prices shown in SGD
Meet your host
Meet your host
Borneo Scuba Academy are run by Lin and Norris, a couple of passionate divers who love nothing more than to share their love of the water with their guests. You'll be in great hands with the team as they will do their best to ensure that you enjoy the experience as much as they do. They are a fun team who love cracking jokes and making their guests feel like old friends.
7 years experience
Fluent English, Bahasa
Community-Based
Reef-Safe
Litter-Free
Wildlife-Safe
Cancellation & Rescheduling
Helpful Questions
Ankle socks (as fins can rub on the back of your ankles)