2D1N at Boutique Homestay in Vĩnh Long ** Includes Hidden Island Boat Trip & Pottery Factory Visit | Mekong Delta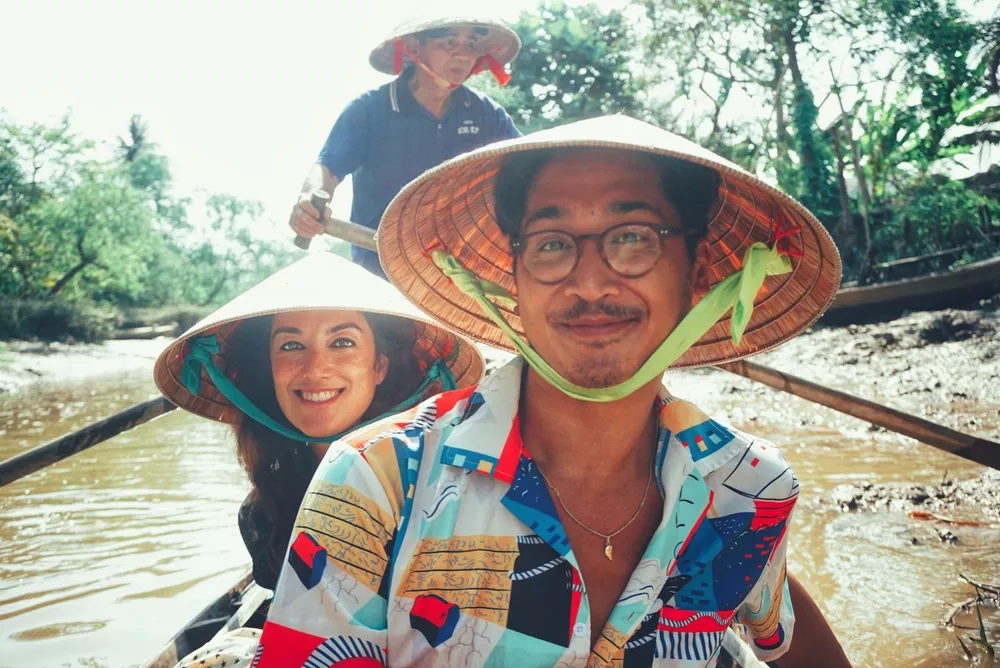 Details

Itinerary

Includes

Accommodation

Meet at

Host

Reviews
2D1N at Boutique Homestay in Vĩnh Long ** Includes Hidden Island Boat Trip & Pottery Factory Visit | Mekong Delta
Highlights
This includes a 1-night stay (with breakfast) in a charming and spacious double or triple room in Mekong Pottery Homestay, and a guided hidden island boat trip & a visit to a pottery factory. Each room comes with its own garden patio and open-air bathroom. This gorgeous brick and terracotta bungalow is located on a quiet Vĩnh Long street, right in front of a 2-decade-old coffee shop, where Yennie's mother (your hosts) will happily make you a cup of Vietnamese coffee whenever you want! This experience is perfect for those seeking a uniquely intimate experience of the local life with its non-touristy cycling excursion. During the trip, discover a traditional pottery factory and a local orchard. Yennie has also personally designed a boat trip to a lesser-known village nearby, so you'll get to blend into the local culture to the fullest while avoiding the crowds. Mekong Pottery boasts a beautiful garden view and its rustic architecture is adorned with pottery, paying respect to the local artisans of Vinh Long, where they craft ceramics using exotic red clay unique to the Co Chien River. In the homestay, there are badminton courts available, and also a cafe for you to grab your meal. When you are looking for an adventure in this pottery village, don't hesitate to hop on one of the bicycles and cycle along the river or visit the eco-tourism park nearby to admire the different egg-shaped kilns and beautiful potteries lying around!
What You'll be Doing
13+
Day 1:
Immerse yourself in the lush green surroundings of the homestay
Day 2:
Explore Vinh Long, discover it's unique pottery industry, and visit a hidden island
Show Details
What's Included
Use of bicycles during stay
Entrance fees during tour
Transportation fees during tour
Set dinner with one drink per guest
Meals not stated in inclusion list
Where You'll Sleep
Basic Accommodation
Mekong Pottery Homestay - Double Room (Private)
Double Room
1 toilet
Homestay Amenities
Pet-Friendly Accommodation
Room Amenities
Private Bathroom (Ensuite)
Toiletries (Soap, Shampoo)
View details
Where We'll Meet
Start Point
Meet-up at Mekong Pottery Homestay (209A/15 Mười Bốn Tháng Chín, Thanh Đức, Long Hồ, Vĩnh Long 891311, Vietnam)
This Activity is no longer available. How about browing similar activities below? Or contact us if you need any help!
Useful Information
Start & Ends
02:00PM on Day 1 - 12:00PM on Day 2
Cancellation & Other Policies
Cancellation

As Mekong Pottery Homestay would be holding the slot for you and turning down other potential customers, you won't be able to cancel after you book.
Suitability / Accessibility
Vegetarian food available
Child Friendly (No Minimum Age)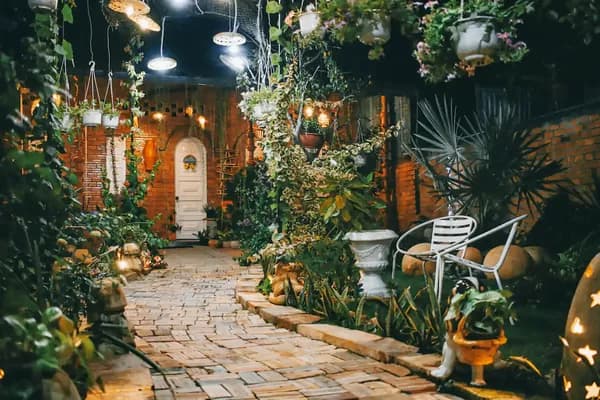 Mekong Pottery Homestay
Yennie started Mekong Pottery Homestay by complete accident. She and her family were running a small cafe when a Romanian couple wondered in looking for a coffee, but also shared their struggle of finding a decent place to stay overnight that was both comfortable and authentic. After spending just one day with the couple, she realised her true calling for hosting and hospitality! Since then Yennie and her family have been providing not only comfortable boutique style accommodation, they have also been sharing authentic Vietnamese hospitality through thoughtfully put together excursions, tasty food and lots of local stories.
Experience: 4 years
Speaks: Fluent English
Top Rated Host
Keep your payments secure by using the Seek Sophie website for all transactions and communications.
Not your usual touristy stuff
Here you'll find some must-sees. But mostly you'll find what's real - not just what's on show for tourists.
Handpicked guides
We're a marketplace, but a highly curated one. We'll only recommend guides who we love.
Planet-Friendly
We believe that travel shouldn't harm our planet. We offset all carbon emissions for trips booked on Seek Sophie.