6H Private Fishing Charter | Catch & BBQ Fish Onboard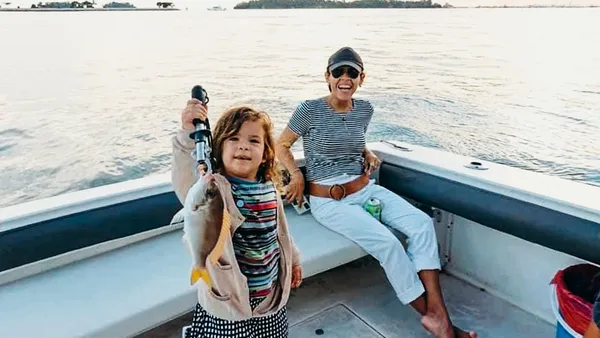 Details

Itinerary

Includes

Availability

Meet at

Host

Reviews

FAQ
6H Private Fishing Charter | Catch & BBQ Fish Onboard
Highlights
Learn to Fish from a skilled angler
BBQ your fresh catch!
6H Yacht Trip - One of the Longest!
Goes to Lazarus Island
Pet-friendly (under 6kg)
This 6H private yacht trip is perfect for a group of friends or family looking for a more unique experience on the water. Not only will you learn sustainable fishing from an experienced fishing guide, you'll also get to BBQ and eat your fresh catch onboard! It's perfect for couples, groups of friends, or families looking for a unique way to spend the day. Bonus: It's also pet-friendly so you can bring your furbaby along :) Boat DetailsThe Artemis 1 yacht is a 34 ft yacht, that usually fits 10 persons. It's equipped with a cosy dining area with a kitchenette and an air-conditioned cabin, and 1 toilet. With a microwave oven, coffeemaker, electric stove and refrigerator, you can keep your ingredients fresh and cook up a feast on the sea.*Do keep in mind that red wine is not allowed on board, since it can stain the decks of the yachts.What to ExpectHere, you can experience a day-in-the-life of a modern fisherman, with all forms of fishing equipment available for you to explore and use. Unlike many other yachts that only provide equipment, this also comes with fishing guidance from the experienced crew who are passionate anglers themselves. The crew actually came up with this experience as they wanted to share their passion for fishing, and teach others how to fish in a sustainable manner. After fishing, the crew will help you clean and BBQ your catch, and you can enjoy a BBQ meal (BYO food or opt for the BBQ food add-on). Customers have raved about how incredibly fresh the seafood is (straight from the sea!). PLEASE NOTE that your catch may not be enough for you and your party, we strongly recommend bringing additional food. ADD-ON BBQ MENU For 8 pax ( Menu may vary subject to availability)VEGETABLES : Asparagus x 2 packs, Cherry Tomatoes x 1 box, Mushrooms x 2 packsSEAFOOD : Fresh Big Prawns x 10 pcs and Fresh Squids 500gMEATS : Chicken Satay x 25 sticks, Cheese Chicken Frank x 20pcs, Blackpepper Chicken Chop x 2pcsSIDES : 100% Mackerel Fish Otah x 2 packs, Garlic Bread x 1 packPet Friendly Small short-haired pets (under 6kg) are allowed on board. However, pets should wear diapers as there is insufficient time between charters to clean pet pee (e.g. if pets get nervous onboard).
What You'll be Doing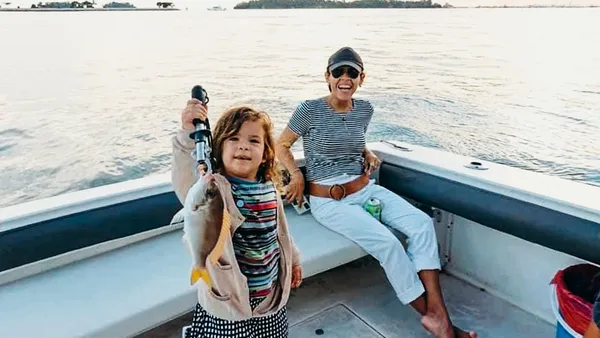 9+
Itinerary:
Sailing and fishing at Lazarus Island
Show Details
What's Included
Usage of BBQ pit with charcoal
Fish cleaning & preparation
Rental of fishing equipment and accessories
Guidance from Fishing Instructors
$160.5 per hour for extension
Add-on BBQ food $159.5 *Menu available upon request
Cutlery & plates (included with purchases of bbq food)
Availability
Prices in SGD
Select Time for 23 Sep 2023
Where We'll Meet
Start Point
Meet-up at ONE°15 Marina Sentosa Cove (ONE°15 Marina Sentosa Cove, Singapore, Singapore)
15 mins before selected timeslot
Useful Information
Start & Ends
Daily
09:00AM - 03:00PM
04:00PM - 10:00PM
Cancellation & Other Policies
Cancellation

As Wanderlust Adventures would be holding the slot for you and turning down other potential customers, you won't be able to cancel after you book.

Bad Weather Policy

There shall be no refund if the trip is delayed by wet weather. For your own safety, it shall solely be the discretion of the captain to make adjustments to the trip itinerary when extreme weather conditions occur. If it rains before the trip, the captain will wait for the rain to subside and proceed. If it rains during the trip, there is a cabin onboard for shelter. In the event of trip cancellation by Wanderlust Adventures, you may reschedule the trip.
See More
Suitability / Accessibility
Child Friendly (No Minimum Age)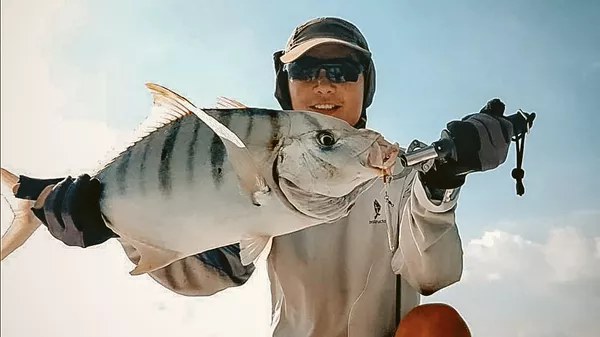 Wanderlust Adventures
Wanderlust Adventures is a group of experienced anglers and boaters who are passionate about sharing their love of the sea with people. They create and deliver nautical adventures that will allow you to cast your cares ashore and live in the moment for an unforgettable day of exploration and wonder. For them the charm of fishing lies in the pursuit of what is elusive but yet attainable - perpetual moments of hope.
Experience: 6 years
Speaks: Fluent English
Acceptance rate: 90%
Top Rated Host
Keep your payments secure by using the Seek Sophie website for all transactions and communications.
Helpful Questions
May I request for the BBQ add on menu and if it will be enough for 8 pax for a corporate event? May I also ask if drinks are provided?
LiuDi, 03 Apr 2022
Hi Liudi, ADD-ON BBQ Menu For 8 pax : VEGETABLES Asparagus x 2 packs Cherry Tomatoes x 1 box Mushrooms x 2 packs SEAFOOD Fresh Big Prawns x 10 pcs Fresh Squids 500g MEATS Chicken Satay x 25 sticks Cheese Chicken Frank x 20 pcs Black Pepper Chicken Chop x 2 pcs SIDES 100% Mackerel Fish Otah x 2 packs Garlic Bread x 1 pack. Yes, it would be enough for 8 people, and drinks are not provided :)
Hi am keen on this fishing yacht thing but we are a family of 5 - 2 adults and 3 kids from same household. youngest kid is 5 years old. can we come together as one family pls ?
Melanie, 21 Nov 2021
Hi Melanie, Yes :) you can come together as 1 family
Hi i would like to check for fishing yacht charter, would you suggest if it is better to start earlier or is starting at 6pm too late and too dark?
Lynette Ong, 10 Feb 2021
Hi Lynette, it'll start getting dark about 7:15pm, and then the BBQ will start. We would recommend starting at 4pm so that you have plenty of time for fishing before it gets dark!
Not your usual touristy stuff
Here you'll find some must-sees. But mostly you'll find what's real - not just what's on show for tourists.
Handpicked guides
We're a marketplace, but a highly curated one. We'll only recommend guides who we love.
Planet-Friendly
We believe that travel shouldn't harm our planet. We offset all carbon emissions for trips booked on Seek Sophie.