Hoi An Staycation | Rice Field Views, Countryside Cycling, Football Match Under the Stars | Luxury Colonial Villa
Private trip
·
Up to 6 people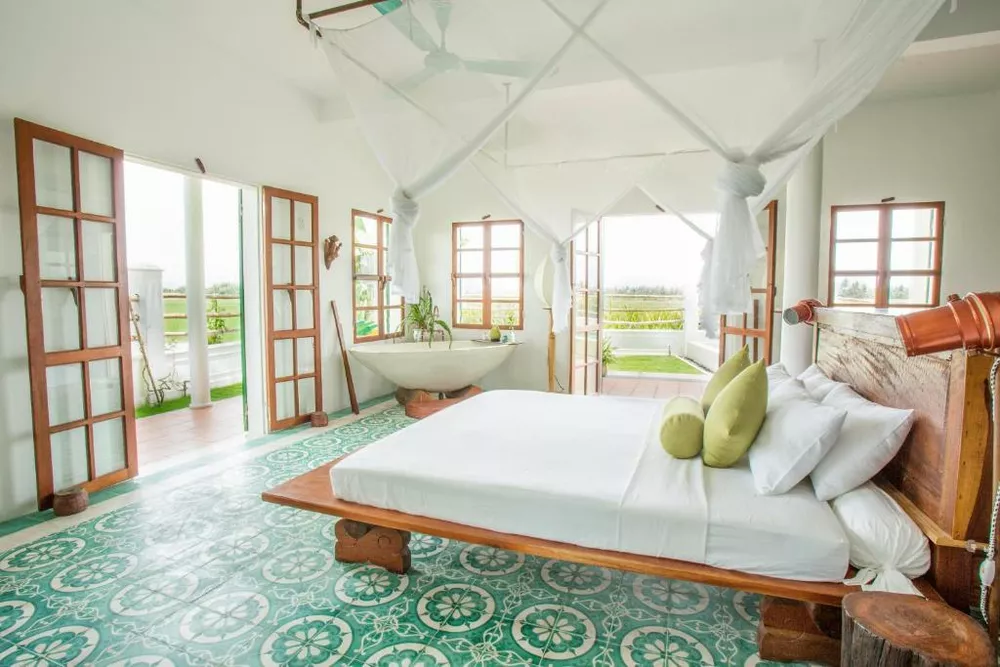 Hoi An Staycation | Rice Field Views, Countryside Cycling, Football Match Under the Stars | Luxury Colonial Villa
Private trip
·
Up to 6 people
Know someone who might like this?
Details

Includes

Meet At

Accommodation

Availability

Guide

Cancellation & Rescheduling
Details
Details
The Heron House is truly the dream getaway in Hoi An — think a beautiful ancient French colonial villa facing vast rice fields. Expect to be charmed by the combination of colonial-style architecture and luxury of modern travel for your stay. Your hosts, Van Anh and Loïc, will go above and beyond to fulfil your requests. Imagine a romantic getaway popping a bottle of champagne in the pool, or watching a football match under the stars. if you can dream it, they will do their best to personalise your stay! If you're looking for something simple, spend a lazy day on your personal veranda lying on your hammock and playing boardgames, lounge around the pool on your own giant sunbed sipping on cocktails, or browse the library, filled with a wide variety of books. Of course, it isn't a getaway to Hoi An if you don't explore the area. Hoi An is known for its reputation as a UNESCO World Heritage site, diverse food options, and beautiful beaches. Grab one of Heron House's bike and cycle around the countryside, enjoying the cool country breeze and beautiful sights!
Trip Highlights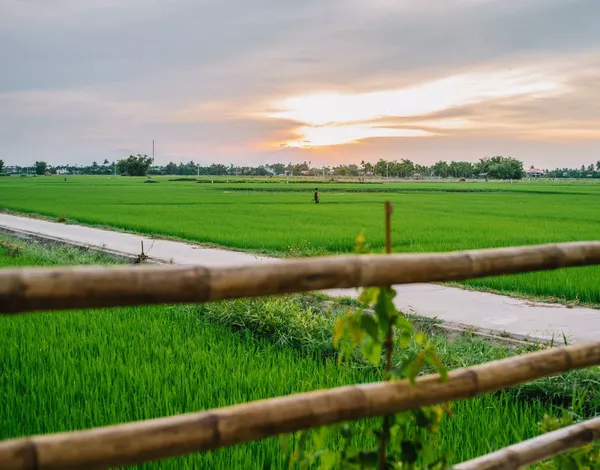 What's included
What's included
Access to the pool, library, lounge and terrace

Cultural education sessions for those interested in Vietnam's history and culture
Show all inclusions & exclusions
Where You'll Meet
Where You'll Meet
Meet at
Heron House Hoi An
Heron House Hoi An
Heron House, 15°53'37.0"N 108°21'18.2"E, An My, Cam Chau, Hoi An, Cẩm Châu, Hội An, Quang Nam Province, Vietnam
Details
Accommodation
Accommodation
Basic Accommodation
Heron House - Villa (Private)
Villa
1 toilet
Homestay Amenities
Pet-Friendly Accommodation
Room Amenities
Private Bathroom (Ensuite)
Toiletries (Soap, Shampoo)
View details
Availability
Availability
Price per night shown in SGD.
Meet your host
Meet your host
The hosts of Heron House are in many ways a reflection of the uniqueness of the house. Van Anh is a native Hanoian, and Manhattan-born-and-bred Loïc met at a wedding in the south of France where Van Anh was cooking just over a thousand spring rolls for the guests of her cousin's wedding. Three months later, he left the Netherlands to join her in Vietnam. A few years down the road they got engaged in Crete, quit their jobs in Hanoi, got married in Naxos (in true Cycladic style), and moved back to Europe to pursue masters in hospitality. With their diverse backgrounds and a shared love of travel, food, people, and hospitality, Loïc and Van Anh wish to share with you an amazing experience in Heron House, a reflection of their personalities and a place where guests can feel truly at home.
Fluent English, French
Cancellation & Rescheduling
Have a question?
Your question would be very useful to the rest of the travel community!