Details

Itinerary

Includes

Meet at

Host

Reviews
Highlights
Introduction of famous Italian wine regions
Understanding Wine Labels
The components of wine and wine lingo
Learn and taste the "BIG 6" famous Italian wines
Put Your Wine Palate To The Test
Learn the proper tasting technique, with our unique additional step, to enhance your enjoyment of wine.
FEELING BORED AT HOME AND NOTHING TO DO?ARE YOU A FAN OR NEW TO ITALIAN WINES?ARE YOU CLUELESS ABOUT WINES AND WOULD LIKE TO LEARN MORE?ARE YOU TIRED OF BUYING WINES THAT ALWAYS DISAPPOINTS?WELL, YOU HAVE COME TO RIGHT PLACE.IF ARE REALLY INTERESTED TO LEARN MORE ABOUT ITALIAN WINES,DO SIGN UP FOR THIS SHORT ONLINE COURSE.Not your ordinary wine tasting event… this introductory class is that is packed with practical information that will turn you into a confident wine consumer–in more ways than one! Our dedicated wine trainers will guide you every step of the way, offering advice on wine appreciation techniques, recommendations on wine pairing, and much more.With over 900 indigenous grape varieties, it is a place where Wine comes with a dazzling array of flavours, along with focus, style and authenticity.LESSON OVERVIEW1) Introduction of famous Italian wine regionsPiedmont, Tuscany, Veneto, Puglia, Sicily2) Understanding Wine Labels3) The components of wine and wine lingoWINE TASTING OVERVIEW(6 PREMIUM RED WINES)4) Learn and taste the "BIG 6" famous Italian winesBarolo, Chianti, Brunello, Super Tuscans, Ripasso, Amarone, 5) Put Your Wine Palate To The TestPremium Wines vs Entry Level Wines6) Learn the proper tasting technique, with our unique additional step, to enhance your enjoyment of wine.Taste Wines Like A Billionaire! Improve your wine knowledge and discover your wine palate! Learn a lifelong skill that can help you in your quest to find your dream wine!The more you know about the wine's origins, its character, its value, and its ability to add magic, the greater and more lasting your pleasure.Not only will you learn, compare and contrast famous wine regions, you will have the chance to taste a highly rated (and limited production) Super Tuscan wine, and the most talked about wine in Singapore – Amarone. An opportunity not to be missed!Make new wine friends in a calm, relaxing, and comfortable atmosphere! Share and compare tasting notes.As one of the world's famous wine critic – Robert Parker quoted:"Wine to me is something that brings people together. Wine does promote conversation and promote civility, but it's also fascinating. It's the greatest subject to study!"Location:Fine Wines SG Tasting RoomCT Hub 2 @ Lavender Street(Next To Bendemeer MRT, Walking Distance From Lavender MRT)Terms & Conditions– Prepayment is required to reserve your seat.– Additional delivery addresses will be chargeable @$12/location.– No refunds for no show or unsuccessful deliveries.– Refunds will be made if event is cancelled.– Wines will be delivered in small containers.– Voucher is personal and non-transferable.
What You'll be Doing
Itinerary:
Discover Italian Wine 101
Show Details
What's Included
Water & wines to be tasted for the class
Where We'll Meet
Start Point
Meet-up at CT Hub 2, Kallang Avenue (CT Hub 2, Lavender Street, Singapore)
30 mins before selected timeslot
Notes: Pls refer here for the directory: https://www.finewines.com.sg/directions-to-fine-wines-sg/
This Activity is no longer available. How about browing similar activities below? Or contact us if you need any help!
Useful Information
Start & Ends
Select your preferred date to see timings.
Cancellation & Other Policies
Cancellation

As Fine Wines SG would be holding the slot for you and turning down other potential customers, you won't be able to cancel after you book.

Minimum Participants

If there are fewer than 5 participants, the host may reschedule or refund your booking.
Suitability / Accessibility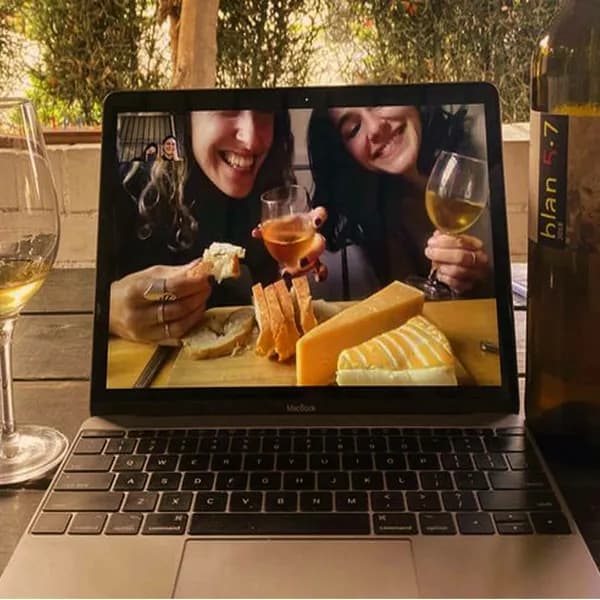 Fine Wines SG
Fine Wines aims to source and provide fine and rare wines to different sets of consumers – individuals, corporates and restaurants at reasonable prices. The team pride themselves in providing quality wines at very competitive prices, and are also able to source for that aged, rare and elusive bottle for your special occasions, be it a Chateau Lafite 1959, a La Tache 1971 or a Chateau Palmer 1961.
Speaks: Fluent English
Top Rated Host
Keep your payments secure by using the Seek Sophie website for all transactions and communications.
Not your usual touristy stuff
Here you'll find some must-sees. But mostly you'll find what's real - not just what's on show for tourists.
Handpicked guides
We're a marketplace, but a highly curated one. We'll only recommend guides who we love.
Planet-Friendly
We believe that travel shouldn't harm our planet. We offset all carbon emissions for trips booked on Seek Sophie.