The Art of Woodworking: Craft Your Own Furniture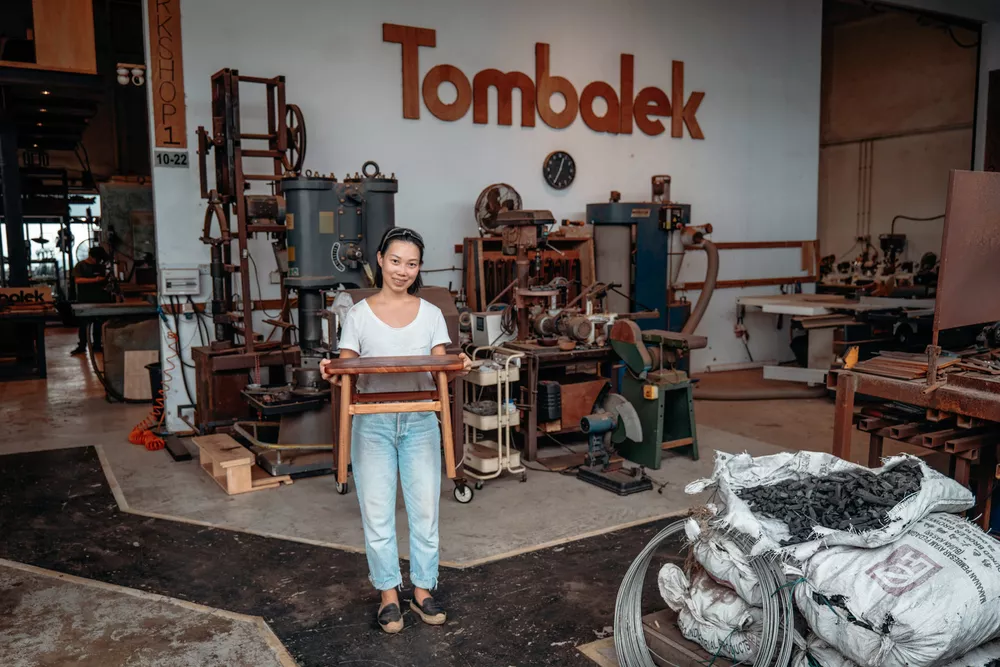 Details

Itinerary

Includes

Availability

Meet at

Host

Reviews

FAQ
The Art of Woodworking: Craft Your Own Furniture
Highlights
Beginner-friendly furniture making workshop.
Highly rated woodworking experience.
Craft your own masterpiece in just 3 hours.
Experience the joy of woodworking at Tombalek, the most highly rated open to public workshop in Singapore. Our Craft Masterpieces: Furniture Making class offers a unique opportunity to create your own mini bench in just 3 hours. With beginner-friendly projects and all materials provided, this workshop is suitable for anyone aged 13 and above.What to ExpectLearn the basics of woodworking machinery and equipmentCut and assemble the joinery for your mini benchSanding and final checks for a smooth finishFinish and oil your masterpieceTake your creation home to showcase your craftsmanshipDuring the class, you'll also enjoy cold drinks and have access to a well-equipped workshop with safety equipment. Our founder, Mr Kung, a self-taught craftsman, believes that everyone has an inner craftsperson waiting to be discovered. With our guidance, you'll learn the skills needed to create a beautiful piece that can't be bought in any shop. Join us at Tombalek and unleash your creativity!
What You'll be Doing
8+
Itinerary:
Woodworking Workshop
Show Details
What's Included
Cold drinks are provided throughout the duration of the class.
Well-Equipped workshop and safety equipment.
All materials and tools provided.
Availability
Prices in SGD
Select Time for 23 Sep 2023
Know someone who might like this?
Useful Information
Start & Ends
Every Wednesday

10:00AM - 01:00PM

02:00PM - 05:00PM

Every Thursday

10:00AM - 01:00PM

02:00PM - 05:00PM
See More
Cancellation & Other Policies
Cancellation

As Tombalek would be holding the slot for you and turning down other potential customers, you won't be able to cancel after you book.

Reschedule Policy

We offer free rescheduling up to 72 hours before the class start date! 30% postponement charges apply thereafter.
See More
Suitability / Accessibility
Wheelchair-accessible
Recommended Age: 13+
Tombalek
Tombalek, a woodworking and glassblowing workshop, was founded by Mr Kung, a self-taught craftsman. When Mr Kung first learnt how to make his own chairs, it was actually off YouTube videos! He believes that everyone has an inner craftsperson - it just requires a lot of hard work and time to create a beautiful piece. He believes that the hard work is worthwhile though as you won't be able to buy the finished piece in any shop, and you'll have a closer connection to it after spending time making it.
Experience: 13 years
Speaks: Fluent English
Acceptance rate: 95%
Keep your payments secure by using the Seek Sophie website for all transactions and communications.
Helpful Questions
Covered shoes are a must! Everything is provided.
Do prepare transport for bringing the bench back!
Not your usual touristy stuff
Here you'll find some must-sees. But mostly you'll find what's real - not just what's on show for tourists.
Handpicked guides
We're a marketplace, but a highly curated one. We'll only recommend guides who we love.
Planet-Friendly
We believe that travel shouldn't harm our planet. We offset all carbon emissions for trips booked on Seek Sophie.