Virtual | The Art of Coffee Brewology
Details

Itinerary

Includes

Meet at

Host
Virtual | The Art of Coffee Brewology
Highlights
Learn how to brew cafe-worthy coffee at home
Includes free home delivery of a brewing kit (with specialty coffee beans & brewing device!)
Social Impact experience with certified B Corp
This is a 1 hour private virtual coffee brewlogy session with a social enterprise, which includes a free brewing kit (with brewing device & speciality coffee beans) delivered to your home. After this session, you'll be able to brew cafe-worthy coffee in the comfort of your home! Group size: 20-100 persons. What to ExpectHave a team that's crazy about coffee? Curious to learn a little more about the world's favourite drink? Start them on the path of becoming a coffee snob by signing them up for this workshop! During this engaging virtual session, participants will learn the steps to make coffee using the Clever Dripper - a hassle free tool that allows for you to brew cafe-worthy specialty coffee from the comfort of your own home. Brew along with Bettr Group's skilled trainers, who will first demonstrate the use of the clever coffee dripper as part of an introduction to coffee flavours and the brew device. Then move on to the brewing segment where participants, using the delivered kits, will brew along and learn the essential elements and variables for an ideal brew. You'll also receive a Clever Dripper experience kit delivered to your homes. This includes:The brew device — The Clever Dripper is a mix between a French Press and a Pour-over coffee maker, bringing the best out of the two extraction methods; immersion and filter.Melitta Coffee Filter #2Signature Blend Ground Coffee Beans (250g)Instruction CardCompostable Paper CupsAbout The Bettr Group & its Social Impact The Bettr Group is a home-grown specialty coffee company founded in 2011, and Singapore's first certified B-Corporation.The Bettr Group works to empower lives through their social initiatives, including:Nurturing direct trading relationships with our partner farms to optimise the commercial benefit to these farmers and their extended communitiesRunning vocational programmes and micro-enterprise opportunities for marginalised women and youth-at-riskReducing our carbon footprint by repurposing and recycling materials that go into our coffee operations, and using compostable/biodegradable/recyclable servewareDelivery Information*Free delivery to each participants home within Singapore.*Delivery will take 8 to 10 working days (for group size up to 60 pax) once the delivery address is provided.*Express delivery available within Singapore at extra cost upon request (approximately $25 for same day delivery)*International shipping available at extra cost, with some exclusions. Please enquire about your specific list of countries.Video Conferencing Platform*The operator is able to host sessions only via Zoom (up to 100 pax, >100 pax available with additional cost). For the best experience join the workshop from your laptop/desktop or watch on phone on landscape mode.*Invitation to join the session will be provided closer to the date of the event (Link will be emailed to you 2 days before the workshop)
What You'll be Doing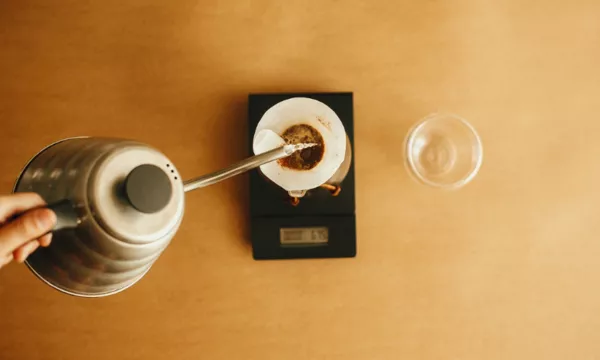 Itinerary:
Today, you will learn how to brew coffee with a clever dripper!
Show Details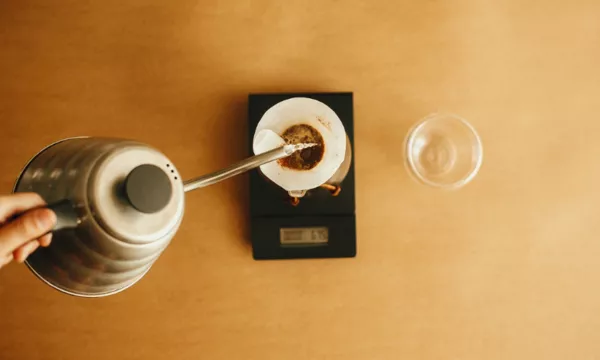 What's Included
Clever Dripper Experience Kit
This Activity is no longer available. How about browing similar activities below? Or contact us if you need any help!
Useful Information
Start & Ends
Every Monday

11:00AM - 12:00PM

02:00PM - 03:00PM

Every Tuesday

11:00AM - 12:00PM

02:00PM - 03:00PM
See More
Cancellation & Other Policies
Cancellation

As The Bettr Group would be holding the slot for you and turning down other potential customers, you won't be able to cancel after you book.
Suitability / Accessibility
Child Friendly (No Minimum Age)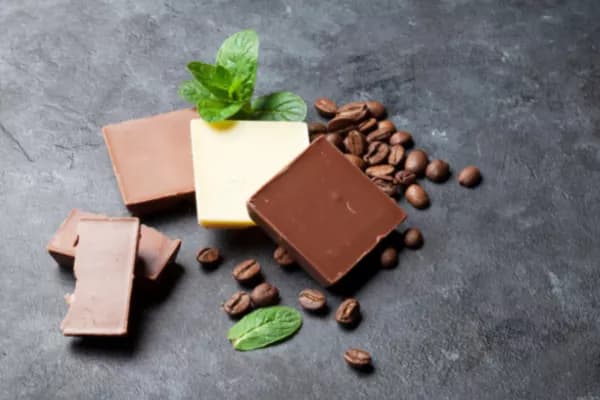 The Bettr Group
The Bettr Group is a home-grown specialty coffee company founded in 2011, and Singapore's first certified B-Corporation. Currently comprising: Bettr Barista - a regionally-recognised Academy providing professional specialty coffee education. Bettr Coffee Company - an ISO 22000-certified coffee roastery, an events arm offering full-service mobile coffee experiences, sustainably sourced coffee products as well as retail bars serving coffee to the community. The Bettr Group works to empower lives through their social initiatives, including: - Nurturing direct trading relationships with our partner farms to optimise the commercial benefit to these farmers and their extended communities - Running vocational programmes and micro-enterprise opportunities for marginalised women and youth-at-risk - Reducing our carbon footprint by repurposing and recycling materials that go into our coffee operations, and using compostable/biodegradable/recyclable serveware
Keep your payments secure by using the Seek Sophie website for all transactions and communications.
Not your usual touristy stuff
Here you'll find some must-sees. But mostly you'll find what's real - not just what's on show for tourists.
Handpicked guides
We're a marketplace, but a highly curated one. We'll only recommend guides who we love.
Planet-Friendly
We believe that travel shouldn't harm our planet. We offset all carbon emissions for trips booked on Seek Sophie.