Private Yoga Class + Sound Healing Meditation
Private trip
·
Up to 150 people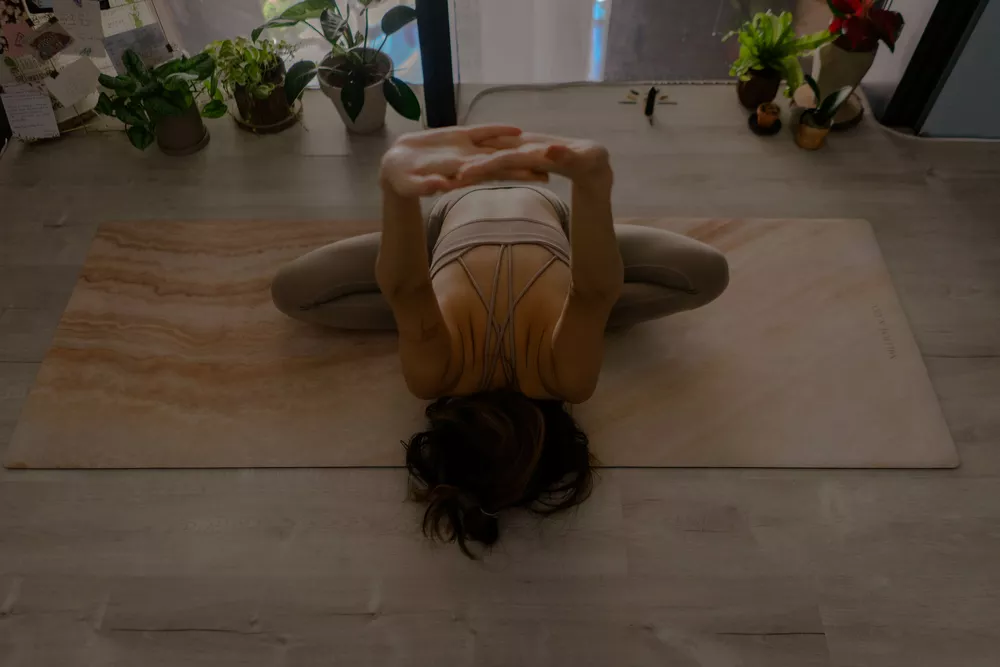 Private Yoga Class + Sound Healing Meditation
Private trip
·
Up to 150 people
Request to Book
Know someone who might like this?
Highlights

Details

Includes

Meet At

Availability

Guide

Cancellation & Rescheduling
Highlights
Highlights
Enjoy a specially curated Hatha/yin yoga and sound healing meditation based on your group's needs
Connect emotionally with your group, bearing witness to your souls' healing through a shared physical practice
Details
Details
Yoga has been known as a great way to achieve mental and emotional well-being through physical practice. Sound healing works through the vibrations of the sounds coming from instruments such as singing bowls and crystal harps to help release blockages allowing us to deeply relax and rest in a natural state of ease. Paired together for this session, you can expect to receive a grounding yoga practice along with a soothing sound healing meditation to work through improving your overall state of being. Get ready for an invigorating and relaxing session and regain balance in your physical, emotional and mental well-being.Important NotesThis class will be conducted at the client's space (office/ own hired venue). The instructor would require a mic/speaker set up for the class.
Min 4 persons requirement:
Please note that this experience require a minimum of 4 persons to proceed. You may book for fewer than 4 persons, but if there are fewer than 4 persons booked for the date, you may be asked to reschedule to another date.
Tags: Yoga, Yoga, Meditation, Mindfulness Techniques
What's included
What's included
2-3 Supporting Facilitators (numbers may vary depending on group size)
Show all inclusions & exclusions
Where You'll Meet
Where You'll Meet
Client's venue
Singapore
Details
Availability
Availability
Prices shown in SGD
What You'll Do
What You'll Do
This is a sample itinerary and may be weather-dependent.
Meet your host
Meet your host
Transmission Wellness was conceived by Pearlyn, as a means to help individuals use the tarot and their intuition, as a medium to understand themselves through introspective queries and reflections. Their goal is for all who seek Transmission Wellness for answers to be empowered through understanding their personal values to achieve their deepest potential. Trained and certified in Hatha and Yin Yoga, Pearlyn wishes to provide experiences for holistic wellness across different modalities. Combining her sensibility in the use of the tarot, her love for yoga, and with clairsentience for sensing auras, Pearlyn has curated three different experiences for all who wish to have a taste of their souls fun-loving and mystical nature. It is so easy to get caught up with a fully packed schedule with time set aside for responsibilities, commitments, and your loved ones. Deep dive into your psyche through an exploration of the tarot, yoga, and your personal aura.
2 years experience
Fluent English
Cancellation & Rescheduling
Helpful Questions
Dress in comfortable activewear and bring along a water bottle.