What You'll See & Do on a Halong Bay Cruise (and How to Avoid the Crowds!)

/
What You'll See & Do on a Halong Bay Cruise (and How to Avoid the Crowds!)
Here you'll find a compilation of Halong's most popular spots where pretty much all cruises go to. Of course, with them being the most popular, they naturally are the most crowded. To find out more about each spot and how you can visit them in a less crowded environment, read on!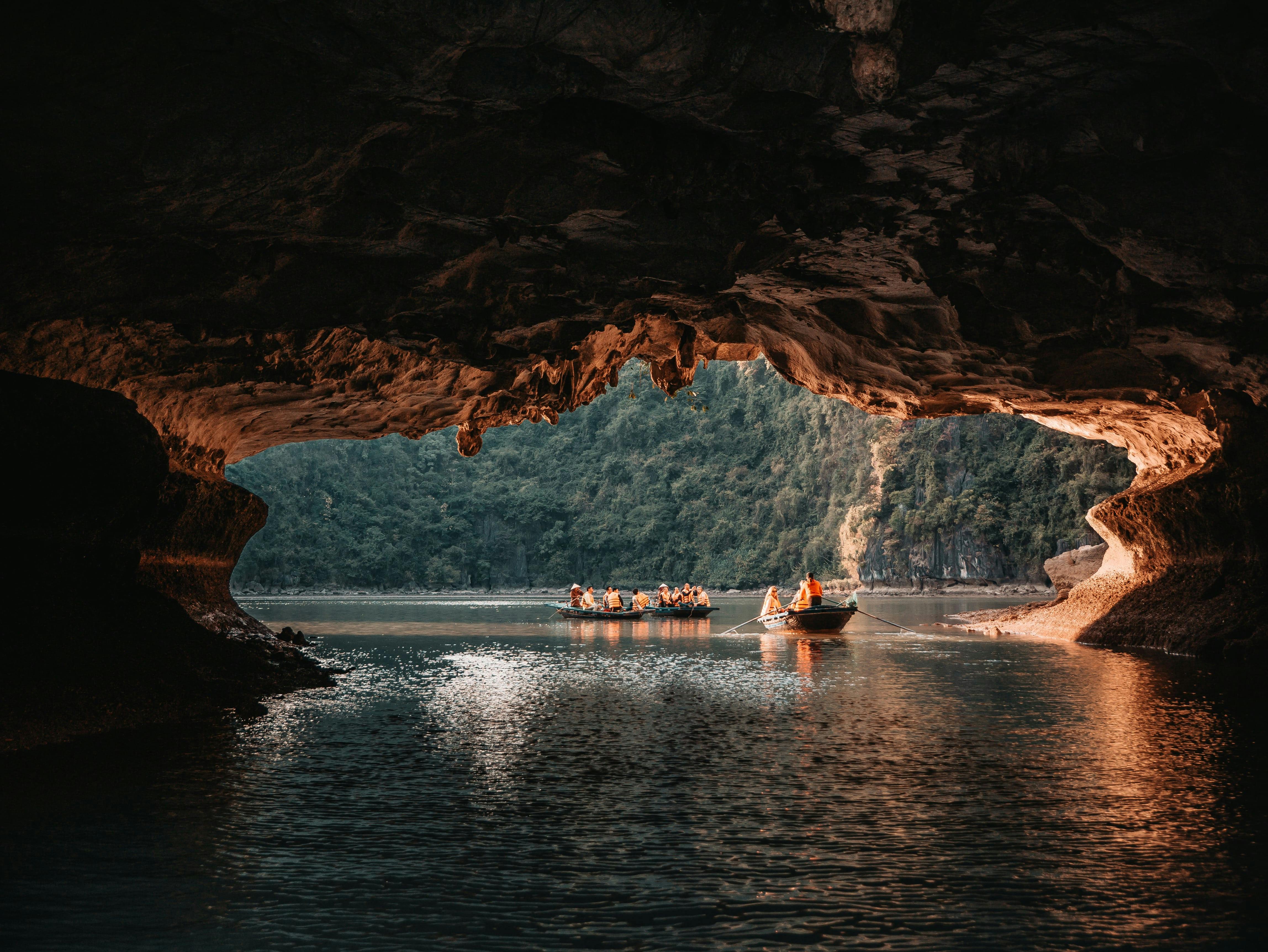 For the 1-day Cruise, Here are the Highlights You'll Visit:
Kayaking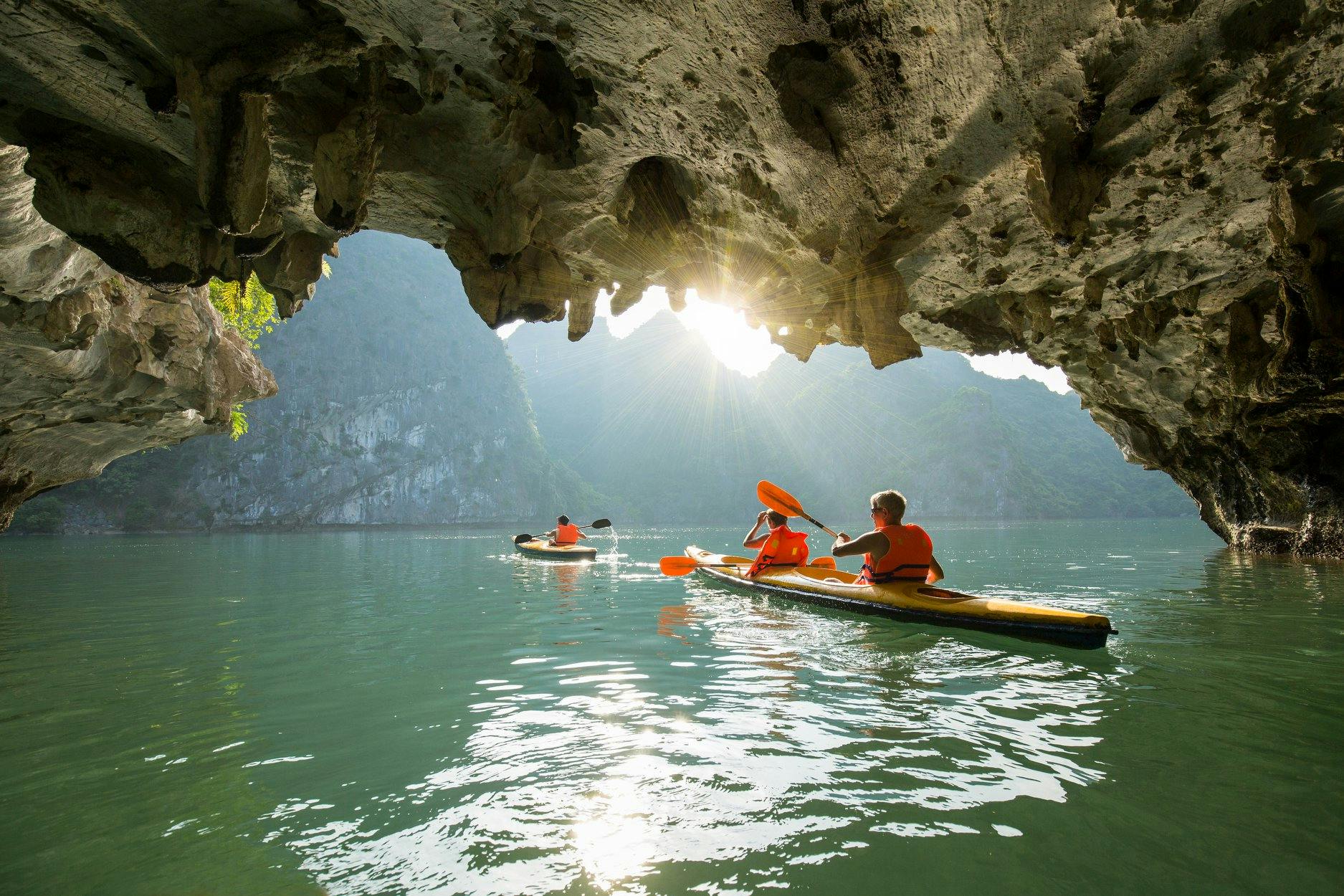 Kayaking through Halong Bay is a must do bucket-list activity and probably the best and most personal way to explore the bay. The calm emerald waters, narrower areas and system of cave tunnels make a perfect setting for kayaking. You won't be able to explore the fullness of Halong if you just remain in your cruise ship! Don't worry if you can't swim, everyone is required to wear life vests and the possibility of capsizing is really low.
Since kayaking is a really popular activity, choosing an itinerary that goes to the other less-touristy bays (Lan Ha Bay and Bai Tu Long Bay) are better options to help you avoid the crowds.
Titov/Titop Island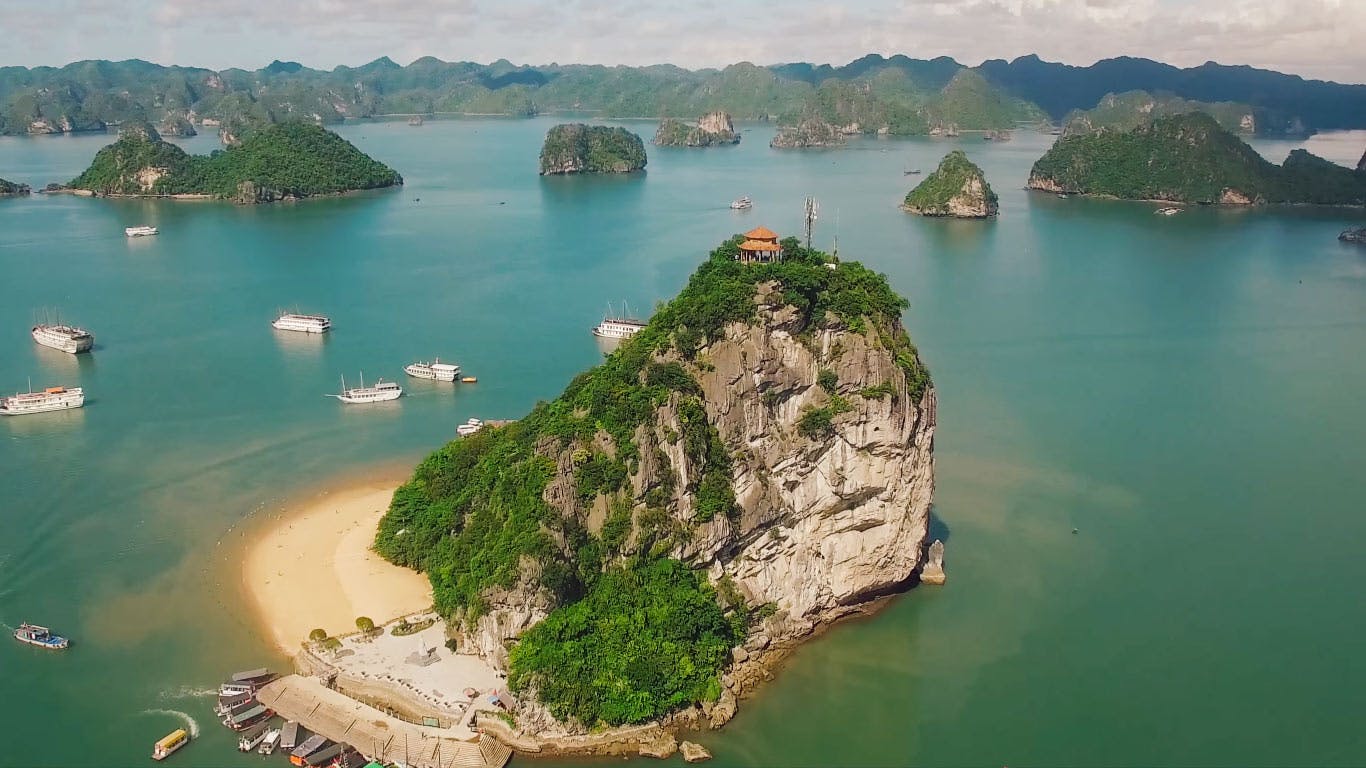 Known for having a fantastic view of Halong, Titov is very popular amongst tourists. To get to the view above, you would have to take about 400 steps. They are quite steep, so you should have good stamina before deciding to climb up. The island also has a beach where jellyfish are common residents. Even so, we saw quite a number of people swimming happily, so it's up to you!
If you're not one for crowds, we suggest that you choose an itinerary that skips Titov Island entirely, and instead includes a trek on the lesser-known Monkey Island on Cat Ba.
Sung Sot Cave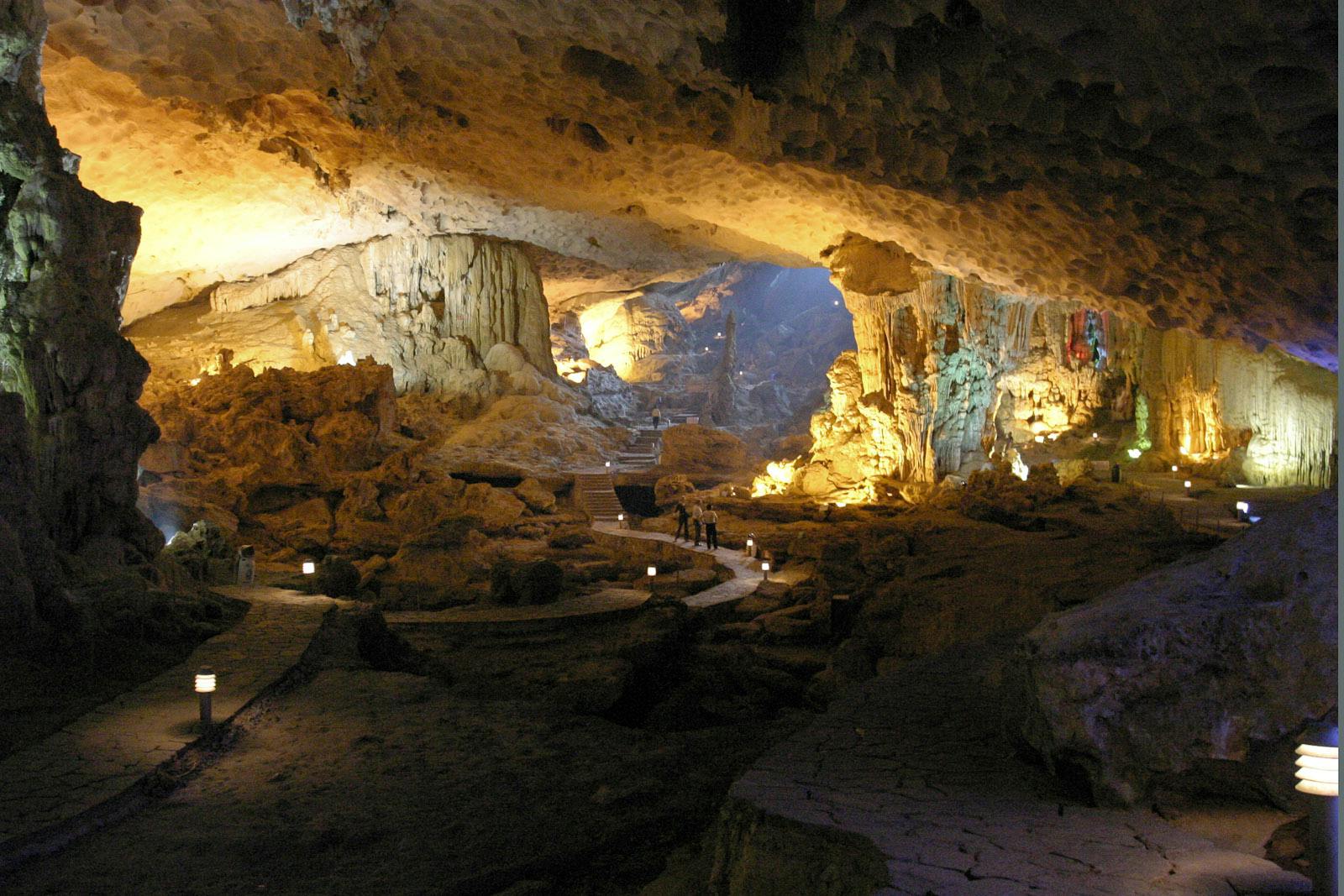 Also commonly known as Surprising Cave, Sung Sot Cave is the biggest and most famous cave in Halong Bay at 10,000m2. Here, you'll be surrounded by age-old stalactites and stalagmites of various sizes and shapes. With some help from your guide, you'll be able to make up some rocks shaped like a dragon, lion, and even King Kong! The pathways and stairs here are well-lit, though they may be quite steep in some of the deeper chambers. Because of its popularity, it can get very crowded, so you should probably give this a miss if you're claustrophobic.
Some itineraries opt for smaller caves which give you a more intimate experience in exploring these ancient sites. Check out this one in particular that explores a cave known as a secret, bomb-proof hospital built during the American War and was used as a safe house for Viet Cong leaders until 1975.
Floating Fishing Village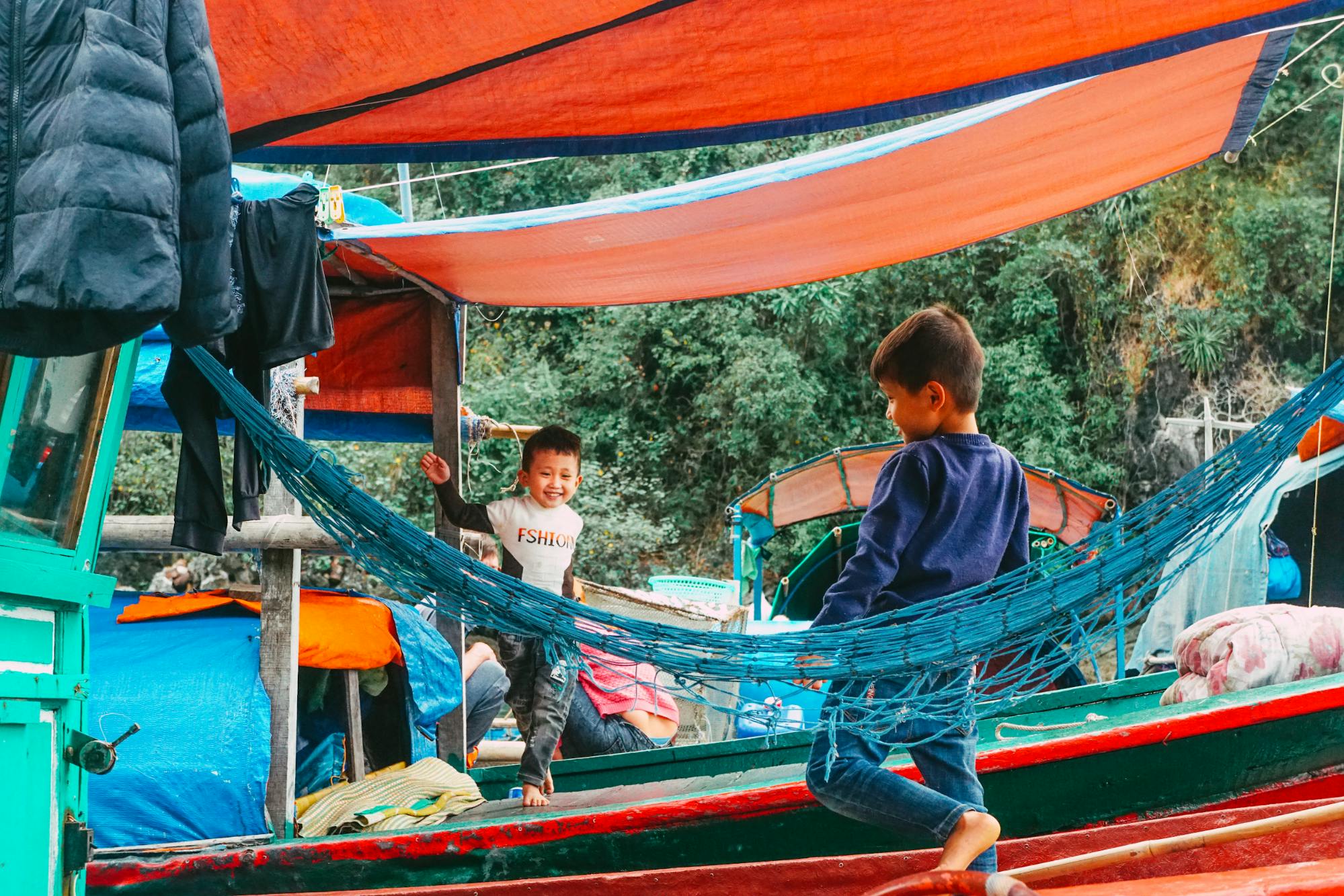 The charming floating fishing villages of Halong bay will transport you back in time. The locals have lived there for generations, and you'll gain a deeper understanding of how different life on water is, and the rich relationship that the villages have with the bay. You can explore the area by kayaking on your own, or sit in a bamboo boat where one of the locals will paddle your group around. Do note that you should expect to give some tips if you choose the bamboo boat.
If you're stuck on which fishing village to visit, most of the fishing villages are quite similar, so don't worry too much about that. Although if you want to visit a less-frequented and smaller fishing village, this one at Cap La Island is located between Halong and Bai Tu Long Bay, away from crowded residential and tourist areas of the bay.
Round up your trip with a "Sunset Party"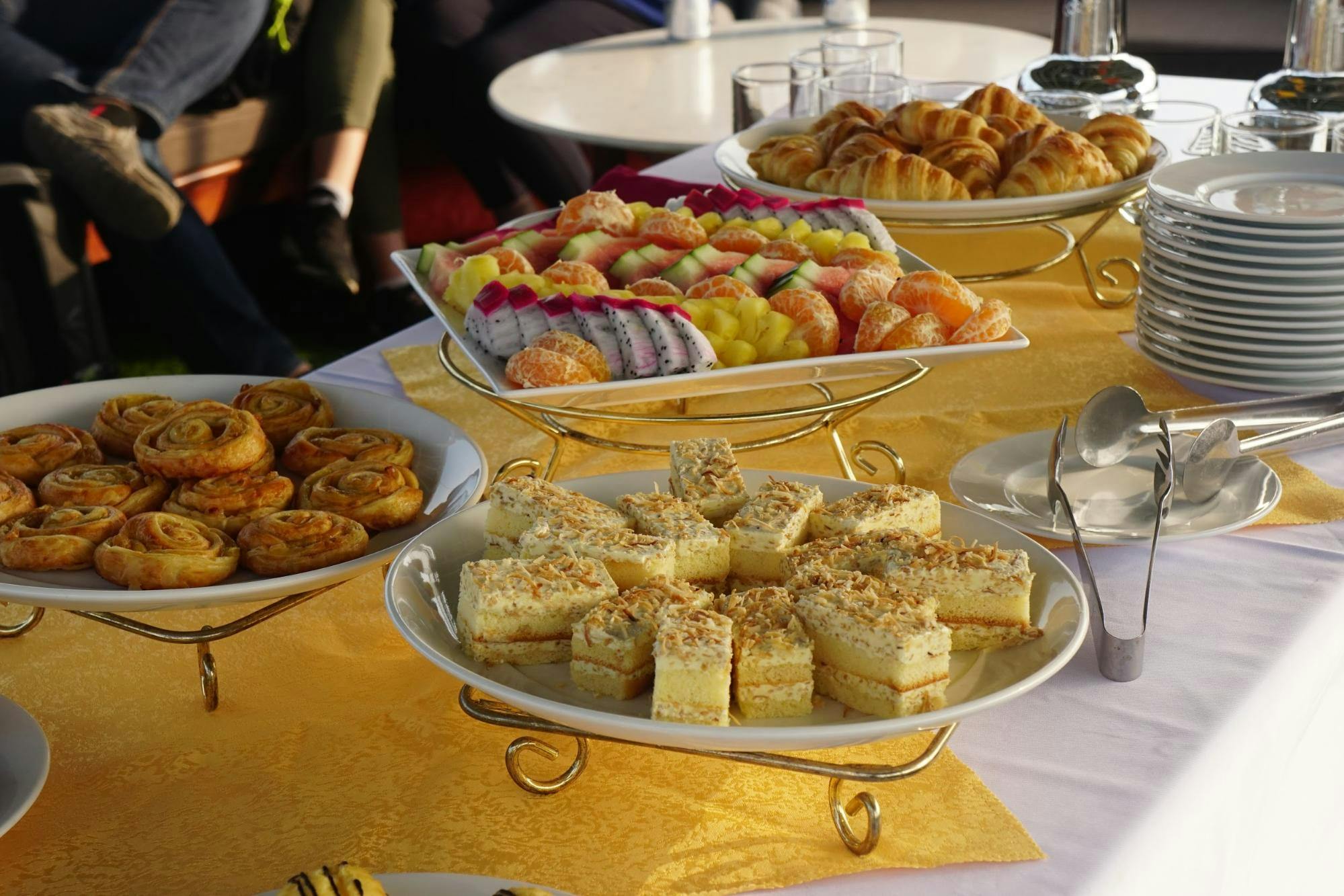 This is exactly how it sounds, where you'll be able to overlook the sunset, nibble on some desserts, fresh fruits and juices to recharge your energy. Don't worry, it's not exactly a crazy party, but simply a round up for your trip where you can rest with a great sunset view on the way back to the port.

For the 2-day Cruise, These are the Additional Highlights You'll Enjoy:
Pearl Farm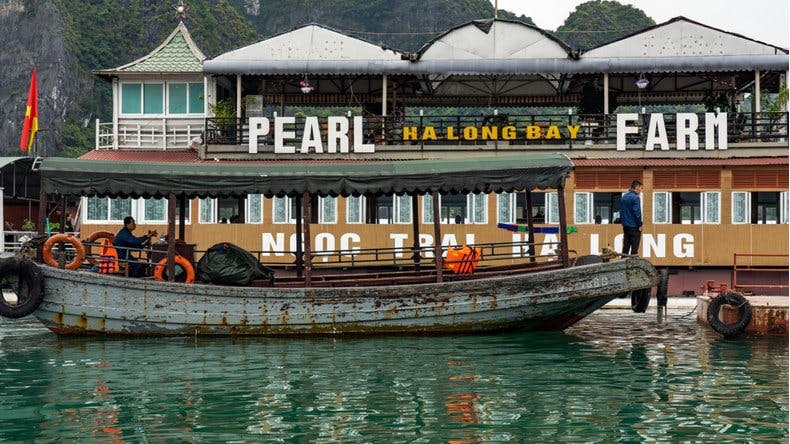 At Halong Bay's only Pearl Farm, you'll get to learn the full process about how Vietnamese pearls are harvested and made. You should probably bring your wallet if you're looking to purchase a nice souvenir from the shops there as the prices are still quite high despite it being a 'farm'. Do note that there might be some hard-selling from the salespeople there so be warned and have strong willpower! Nonetheless, this stop is quite educational and informative one for you to learn a little more about why Vietnamese Pearls are so famous.
Squid Fishing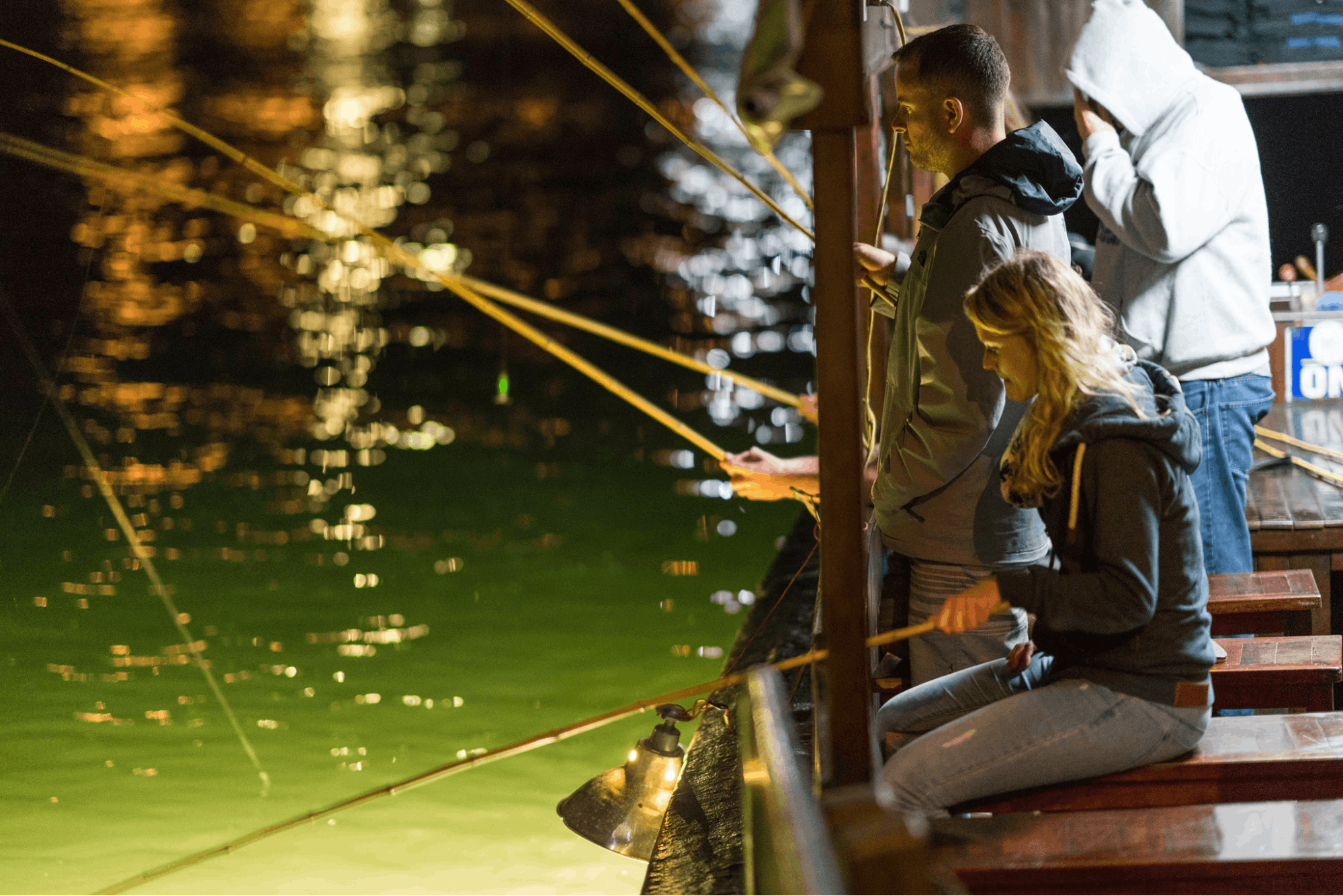 What makes Squid Fishing so different from normal fishing? Squid fishing is best done at night, on an especially dark night without moonlight. Without the moon, the squids will most likely be attracted to the fishing lights and not be distracted by the moonlight! This is an engaging activity where you'll not only have the excitement of catching your own squid (maybe cook them?) but also be able to view Halong Bay's beauty during night time where it is less misty.
Singing Karaoke Overnight & Bonding Activities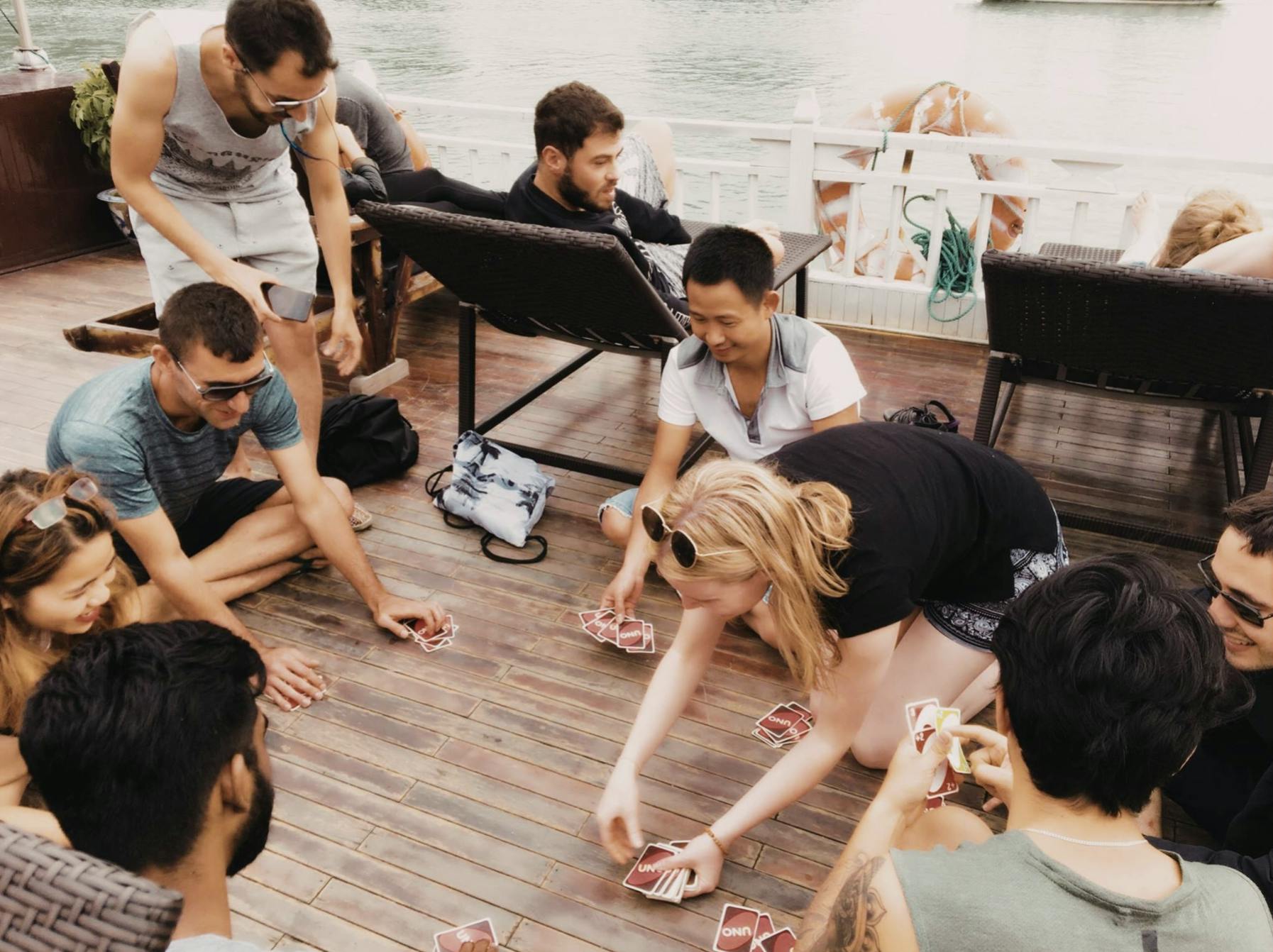 Ah, who doesn't love a good ol' karaoke? Sing your heart out with your loved ones to get all your stress out. After all, you're on vacation and karaoke is the quintessential bonding and stress-relieving activity. Don't worry if you're not a great singer, chances are, the only ones hearing it are yourself (or maybe the squids in the water). 
Important things for you to note:
We know that many may have dietary requests or restrictions and don't worry as vegetarian food is available as long as you request in advance. Or if you have any other requests, the chefs on board would be more than happy to whip up something great for you! 
Itineraries for the cruises are pretty much the same for where they all involve visiting caves, fishing villages and kayaking, the main difference lies between the exact caves and fishing villages you visit. If you have a certain place you want to visit or avoid, be sure to check the itinerary carefully before booking.