3 Places in Borneo Where Wild Orangutans are Still Wild
3 Places in Borneo Where Wild Orangutans are Still Wild
If you want to see Orangutans behaving like Orangutans, here are 3 places you can go to see them in the wild. Sightings & selfies not guaranteed!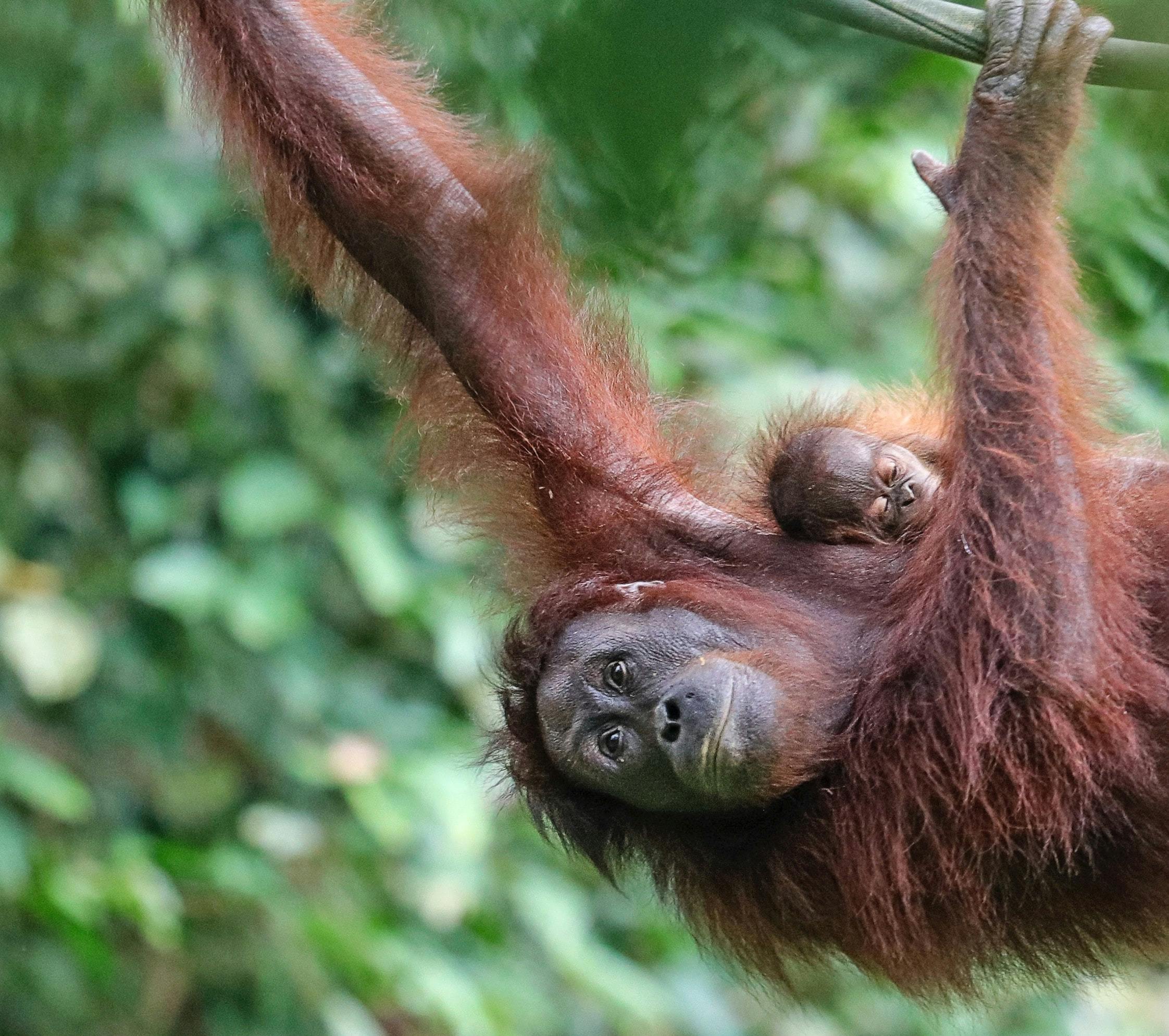 There are many places in Asia where you might catch sight of the endangered Orangutans. But many places frequented by travellers guarantee sightings of 'wild' Orangutans and aren't actually sustainable. What travellers are seeing are 'sanctuaries' where Orangutans have become so reliant on humans that they can never return to the wild.

When Orangutans get too close to humans, that closeness could endanger their lives in the wild. Instead of hiding from humans as they would naturally, they would get close to poachers. This is why at many 'sanctuaries' in Asia, Orangutans can never be returned to the wild and they remain in zoo-like captivity for the rest of their lives.
Warning Signs of Places to Avoid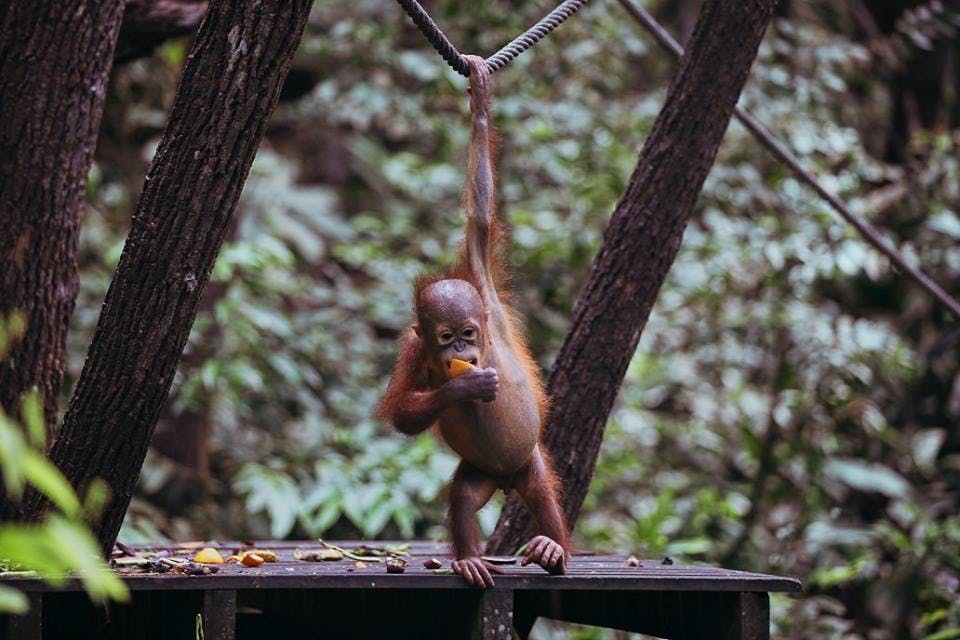 If you would like to see Orangutans in a sustainable way, and not support places where Orangutans remain in zoo-like captivity, here are types of places to avoid:

1. Where travellers have posted selfies with Orangutans. Orangutans are by nature shy animals - if humans can get close to them, it may indicate that they have become dependant on humans, and are no longer wild.
2. Where Orangutans have exhibited aggressive behaviour toward humans. Orangutans are by nature not aggressive towards human - signs of aggression may indicate they are uncomfortable or in distress.
3. Where Orangutans have exhibited human-like behaviour. E.g. walking on two legs or eating human food may indicate that they are no longer wild.
4. Where Orangutan sightings are guaranteed. Orangutans are wild animals so if sightings are guaranteed, this may indicate that they are no longer wild. While there are some great sanctuaries in Asi where you're guaranteed a sighting of Orangutans, many of the so-called 'sanctuaries' are more zoo-like, and actually have no intention of releasing Orangutans back into the wild.
Sustainable Places to Spot Orangutans in the Wild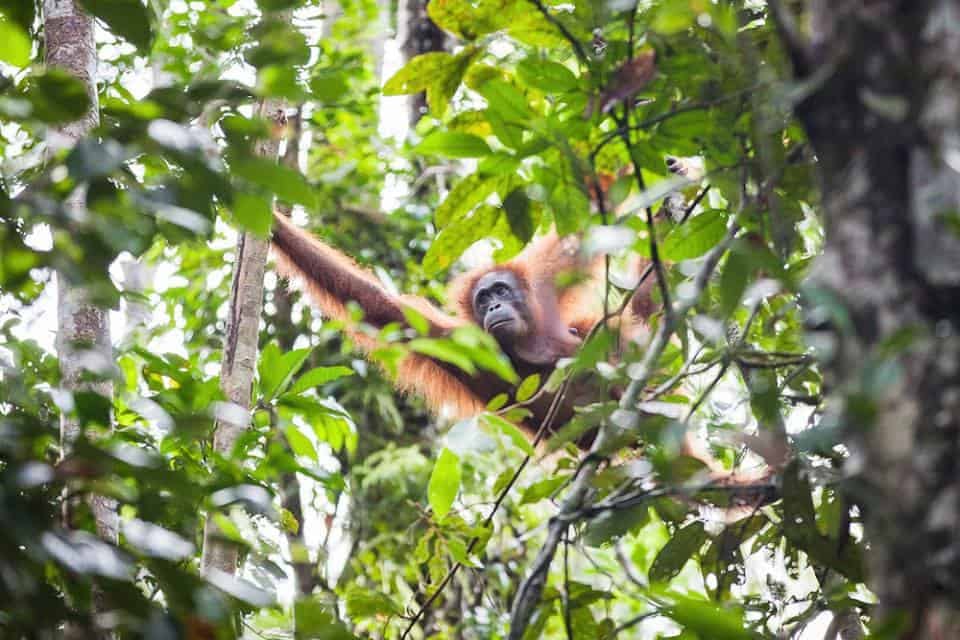 So where is a sustainable place to see Orangutans in Borneo? Here are 3 places (plus one BONUS favourite place!) where you get the chance to spot them in the wild.

Do note though that spotting an Orangutan in these sustainable places is not guaranteed, as wild Orangutans are by nature very shy animals. Though they are curious about human travellers, they tend to hide themselves high up in the trees while observing us.
So over the course of a three-day trip, you might only spot a furry orange arm or a shy Orangutan peeking out at you behind thick rainforest leaves - if you're lucky. For us, that anticipation of perhaps seeing a furry orange arm is part of the thrill of heading into the wild!
1
Kinabatangan River Safari, Malaysia - For Wildlife Photographers
This one is a favourite of ours because not only do you get the chance to spot orangutans, you might also catch other unique wildlife such as pygmy elephants and proboscis monkeys. This trip gives you the best chance of spotting wild Orangutans in Borneo as the wildlife here is congregated in a very small stretch around the river, rather than in a dense rainforest. You can also do this as a day trip from Sandakan, so it's the most accessible way to see wild orangutans in Borneo!
Browse Trips In This Story