Best Glamping Trips You Can Take From Kuala Lumpur
Best Glamping Trips You Can Take From Kuala Lumpur
8 of the most perfect and unforgettable glamping experiences just a short drive from Kuala Lumpur, sorted according to price!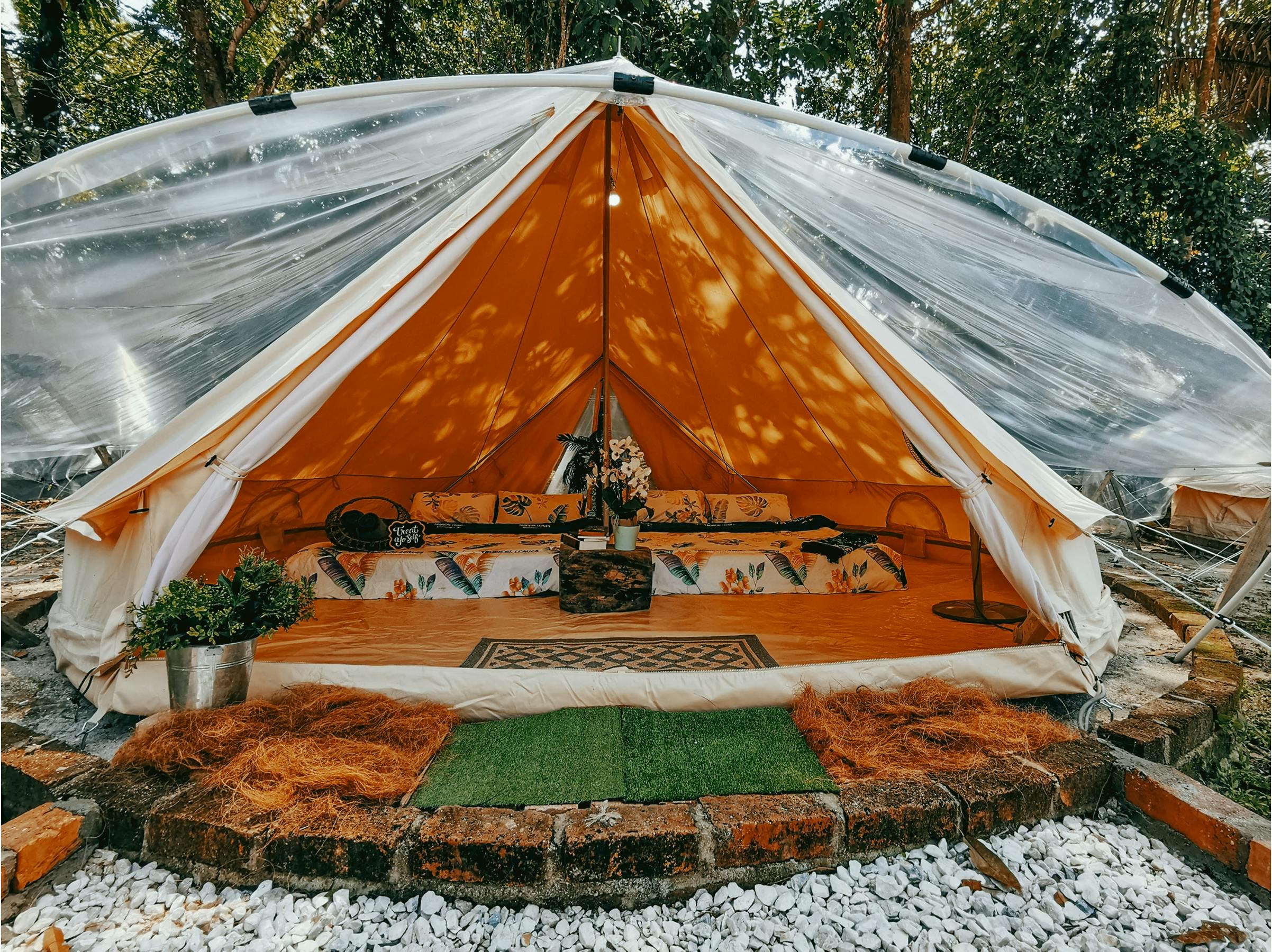 Glamping provides you with experiences that beat staying at any hotel. Get the best of both worlds — the luxurious comfort of a hotel and the fresh air of the great outdoors. Here are 8 of our top glamping favourites accessible from Kuala Lumpur, sorted according to price for 2 pax:
1
For adventurous friends looking for an exciting escape
Gopeng Glamping Park offers you the ultimate forest glamping experience full of nature and adventure — with the chance to explore nearby villages and an ancient tin mining town by bike, fresh brick oven pizza, and even a live jaw-dropping fire show! Depending on the group size, tents will come with 1-2 queen-sized beds. Each tent is cozy and beautifully decorated, the perfect combination of coziness and luxury. The stunning views from your tent are ones you will never forget.