Singapore's Awesome Wildlife: The Weird & Wonderful
Singapore's Awesome Wildlife: The Weird & Wonderful
Happy World Wildlife Day! Think you know Singapore's wildlife? Read on!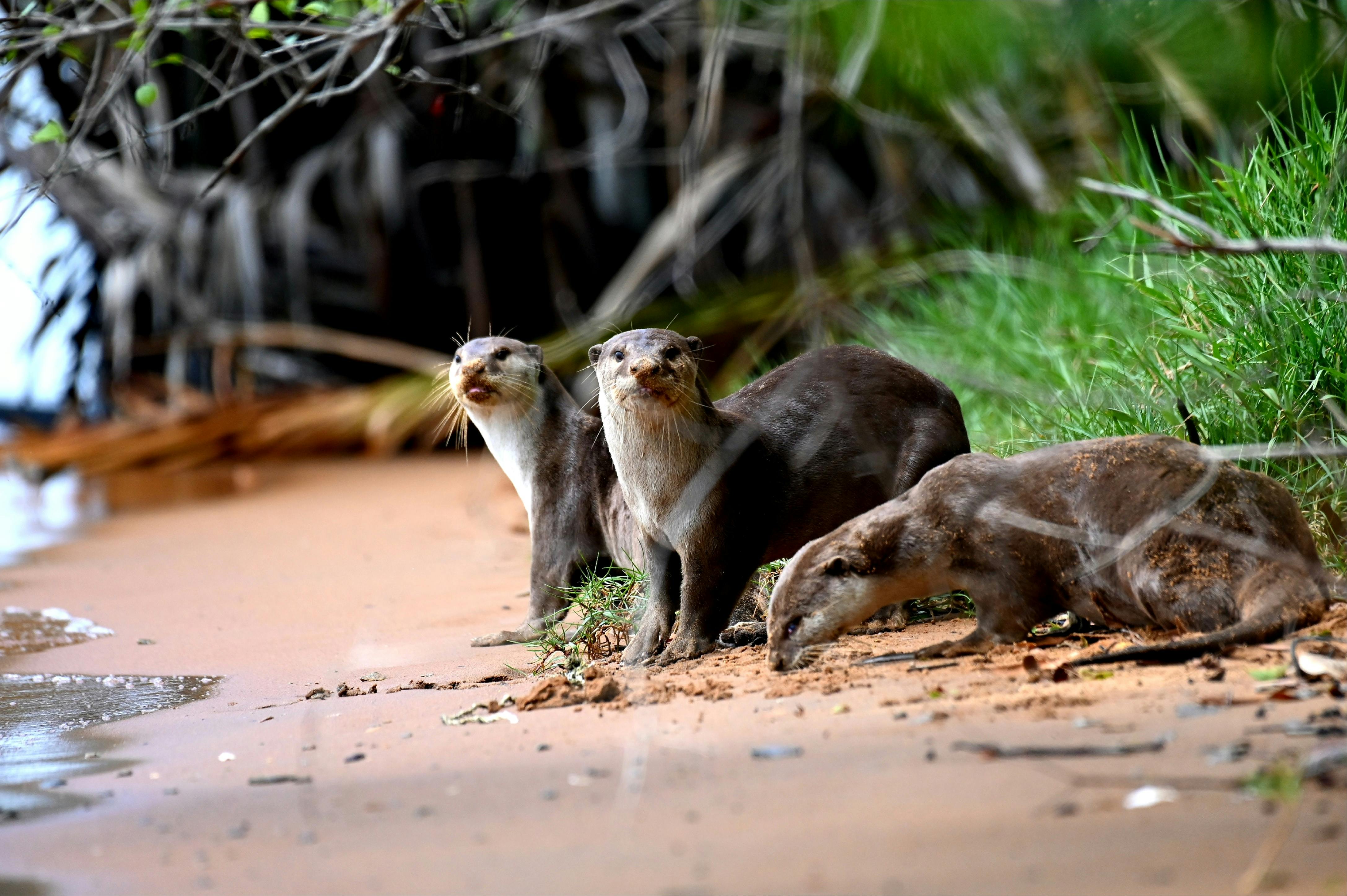 Otters playing in the waters of Marina Bay, peregrine falcons hunting in the CBD, owls cuddling in the trees of Pasir Ris Park.
There's so much wildlife in Singapore, but most of us don't know it because we have what's called wildlife blindness*, a phenomenon where we're unable to notice wildlife in our everyday lives, and tend to under-appreciate them.
But once you know what to look out for, it's like seeing the world with a new set of eyes! So we've put together a starter guide to wildlife in Singapore: the common, the endangered, and the unusual.
The Common Wildlife
Frequently spotted, these are wildlife that you've probably seen all around Singapore!

Endangered Species
Despite being a highly urbanised city, Singapore is surprisingly biodiverse and is home to these fascinating creatures. A sign that our remaining green spaces are still thriving habitats for wildlife!

The Unusual & Rare
Unique and quirky species, these are wildlife that are super cool and not commonly found.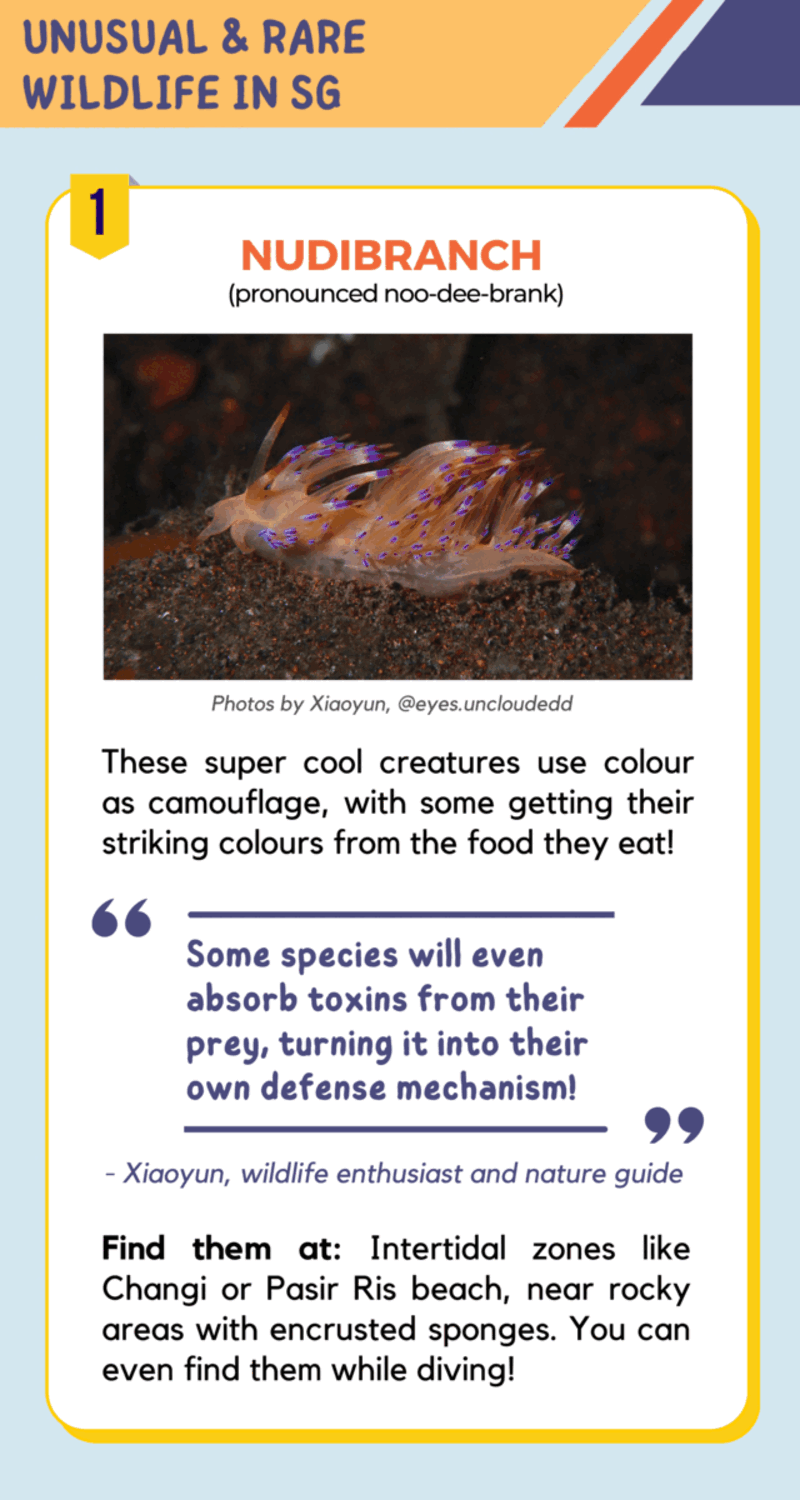 So now that you know what wildlife there is out there, it's time to start exploring the wild side of Singapore!
Start looking up at the trees and notice when the birds are singing. You never know what amazing creatures you might come across on your weekend hike or run in the park, or even your walk to the MRT! 
Curious to know where you can find wildlife in Singapore? Stay tuned for more articles as we're doing a Singapore Wildlife series to celebrate World Wildlife Day!
References:
Common Species: Hornbills | Otters | Civets | Koels | Crows | Macaques | Wild Boars | Pythons
Endangered Species: Owls | Pangolins | Raffles Banded Langur | Leopard Cat | Sambar Deer
Weird and Wonderful: Nudibranch | Peregrine Falcon
Wildlife Walks in Singapore:
Pulau Ubin | Sungei Buloh | Bukit Timah | Bukit Batok | Changi | Pasir Ris | Sentosa