86 Awesome Things to Do in Singapore [2022]
86 Awesome Things to Do in Singapore [2022]
Explore Singapore off-the-beaten-path. Uncover hidden islands, villages lost in time, and secret hikes!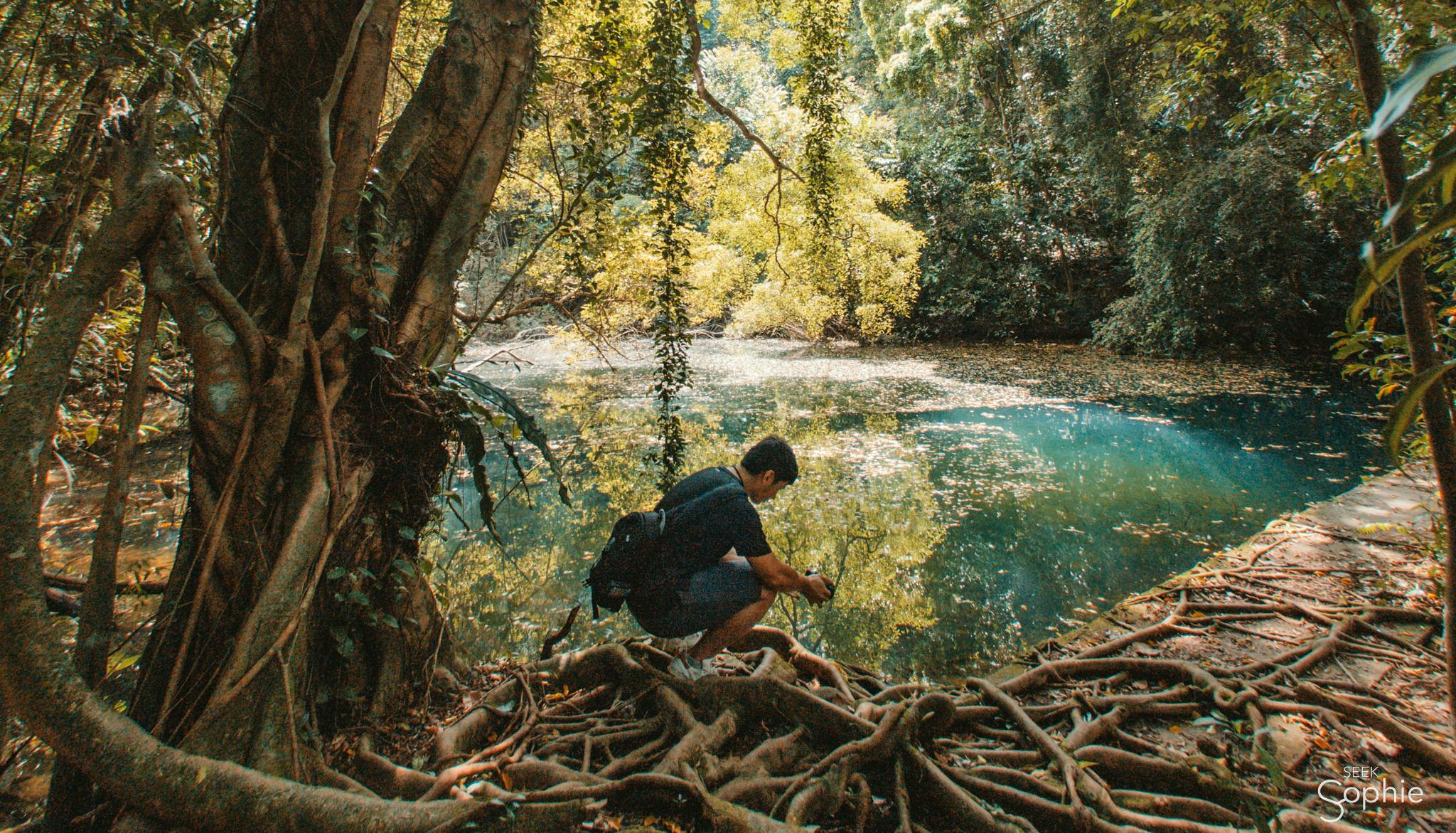 We started Seek Sophie because we wanted an alternative to mass-market tourism - there's so much more to discover in a place than the usual tourist traps. Most people know Singapore for MBS and Gardens by the Bay, but here you can also uncover hidden nature trails that could belong in Indiana Jones, fascinating heritage walks led by ex-gang members, and villages lost in time.
If you're looking for the coolest things to do in Singapore that are off the usual tourist trail, here are some of our favourites!
Get to know Singapore's Heritage
1
Visit Singapore's Last Kampong (Village!)
If you're curious to see what Singapore used to be like back in its fishing village days just one generation ago, head down to visit our last Kampong!
Here with your guide, you'll get to chat with the residents (meet super sweet grannies 🥺), play nostalgic childhood games every local is familiar with (Five Stones!), and bask in a simpler time.
Explore Singapore's Nature Trails
Enjoy Incredibe Local Food!
Go on a Watersports Adventure
Spot Wildlife in the City
Explore Colourful Neighbourhoods
Enjoy Singapore Sling and More!
Go Island Hopping
Visit an Urban Farm
Art and Leisure
Recharge with Wellness
Frequently Asked Questions
What is Singapore Best Known For?
Singapore is best known for being a densely populated financial centre, with a world class airport, and lots of trees! Thanks to Sir David Attenborough, Singapore has more recently become known for its otters and other wildlife that co-exist with people in the city. Singapore has also been glamorised in Crazy Rich Asians as a glitzy playground for the rich, and is also known for its UNESCO hawker food and iconic Gardens by the Bay/Marina Bay Sands skyline view.
How Can I Have Fun In Singapore?
There are SO many fun things to do in Singapore! It wasn't the case even five or ten years ago, so even locals sometimes fall into the trap of thinking Singapore is boring. But that couldn't be further from the truth. If you love museums, Singapore has some word-class museums like the gorgeous National Gallery, the amazing National Museum and Art-Science Museum. If you love the outdoors, Singapore is pretty much connected end-to-end by park connectors so you can do an urban hike along the Southern Ridges, hike the water pipes from Mandai to Dairy Farm or even do a off-the-beaten-path hike to the enormous abandoned Marsiling WW2 Bunkers. If you love shopping, Singapore has boutique and high-end stores, as well as thrift markets. And if you love food, Singapore is a paradise of super cheap & yummy street-food, to Michelin Star restaurants, to amazing private dining.
What Is Singapore Known For Tourism?
Touristy things to do in Singapore are: the Singapore Zoo, Botanic Gardens (UNESCO), Universal Studios Singapore, Jewel Changi Airport, Marina Bay Sands and Gardens by the Bay. We would also highly recommend Pulau Ubin (for hiking and kayaking - to see Singapore as it was as a sleepy fishing village), wandering the colourful streets of Chinatown/Little India/Kampong Glam, and having brekkie at Tiong Bahru Market!
What are the off-the-beaten-path places to visit in Singapore?
We're glad you asked - this is close to our hearts at Seek Sophie! For outdoors/nature, we would highly recommend kayaking and hiking in sleepy Pulau Ubin (or cycling around Coney Island if you can't spare half a day), doing an intertidal walk to see Singapore's hidden marine life, and going to Sungei Buloh nature reserve with a naturalist to see crocodiles, monitor lizards and birdlife. If you're super adventurous, we would recommend the Marsiling Bunker trek to see enormous abandoned WW2 bunkers, and Fort Serapong in Sentosa. If you want something chilled in nature, do an island hopping yacht trip so see lesser-known islands around Singapore! Singapore also has a ton of heart beneath its gleaming skyscrapers, and we would recommend going on a walking tour with triad members to understand some little known history of Singapore. Finally, for foodie adventures, we would highly recommend going for private dining (peek into a local's home with yummy food!), prata breakfast/supper at Springleaf Prata (coupled with a hike at railway corridor!), and enjoying Peranakan food that's unique to Singapore/Malaysia.