5 Unforgettable Yacht Staycations in Singapore [2021]
5 Unforgettable Yacht Staycations in Singapore [2021]
If you're looking for the perfect mix of exploration & relaxation, a yacht staycay may just be it.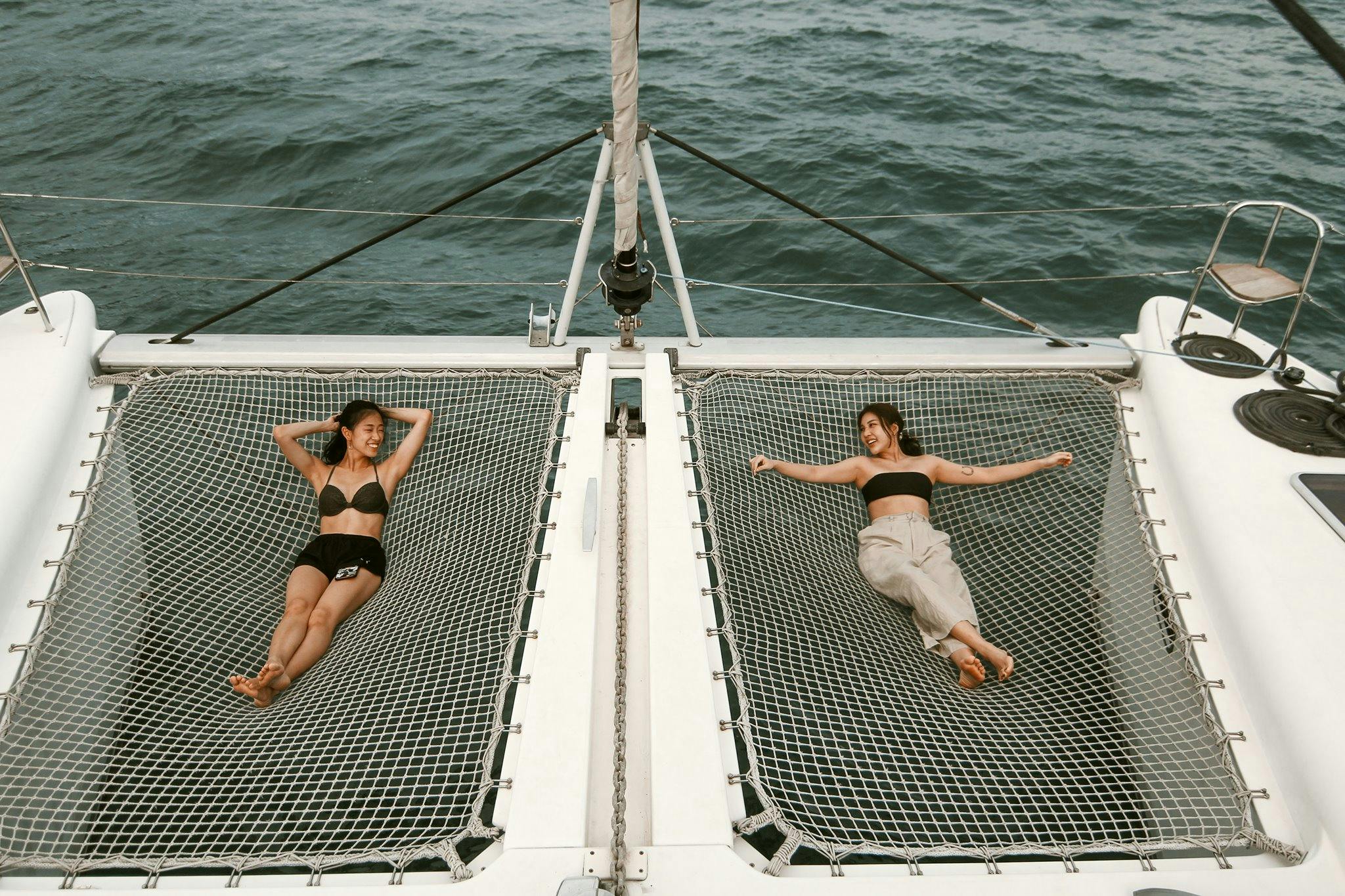 We love yacht staycays because they're the perfect mix of exploration, relaxation and escape. Here are 5 of our favourite private yacht staycays - whether you're looking for the most hospitable crew, unique itinerary of exploration or yummy food, you'll find it here.
1
1D1N No-Frills Staycay on Large Yacht
This staycay is perfect for those who are looking for no-frills fun on a super spacious boat! It's not luxe by any means but it's good value, the boat is seriously huge, and the crew has a lot of heart. You'll sail towards the Southern Islands for water activities such as kayaking, floats and swimming, and then berth at the yacht club overnight.
Meals aren't included but you can bring your own picnic to enjoy on the boat. The yacht has 2 bedroom cabins (one ensuite, one without), and would suit a family, friends or couples.