6 Unique Ways to Explore Singapore by Kayak
6 Unique Ways to Explore Singapore by Kayak
Kayaking is one of our favourite ways to explore Singapore. Here are 6 unique ways to do it.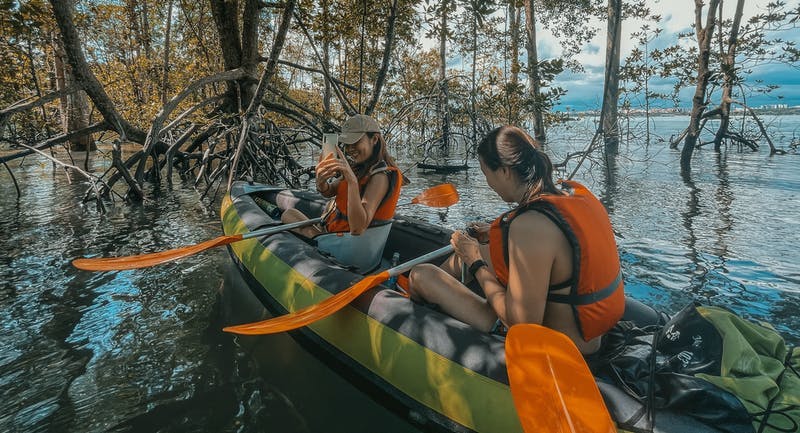 1
Mysterious Kayaking with Field-Cooked Lunch
We sometimes call this a kayaking omakase - not because you get a 10-course meal, but because you never know what route you're going to get. You need to trust your kayaking guide! Clarence your guide has a real sense of adventure and loves showing his guests new hidden areas of Singapore. To amp up the adventure, you'll also enjoy a field-cooked lunch on one of the islets along the way - nothing fancy, but we think you'll enjoy it after your adventure! This is great for avid explorers.