9 Unique Things to Do in Sentosa
9 Unique Things to Do in Sentosa
Sentosa is more than just Universal Studios. Explore Sentosa's rainforest, unique wildlife and hidden forts!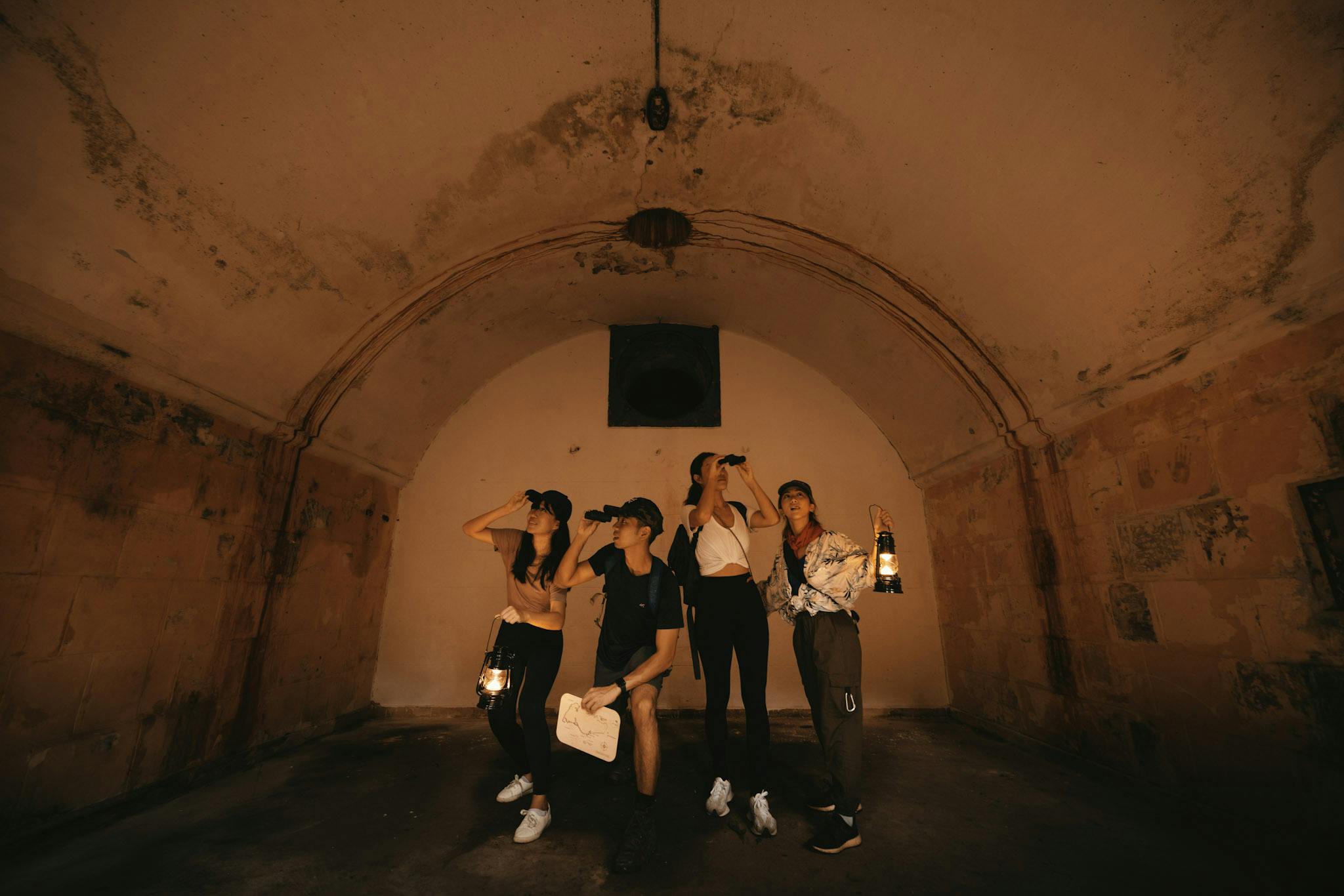 Sentosa Island can feel a bit manicured and made for tourists, but there's a huge amount of heart here and cool adventures to be discovered. If you want to discover Sentosa beyond Universal Studios and attractions, here are some unique things to do in Sentosa to make your trip memorable!

1. Travel Back In Time To Fort Serapong
Did you know that deep in the forest of Sentosa is a hidden fort that's been reclaimed by the jungle? It's like Singapore's very own Angkor Wat! Fort Serapong, located on the beautiful island of Sentosa in Singapore, is a must-visit for history buffs and nature lovers alike. 
Fort Serapong is a once-mighty labyrinth of war bunkers and underground tunnels built by the British in 1879. As you explore the fort's grounds, you'll be transported back in time to the colonial era, with its 19th-century brick walls, tunnels, and artillery positions.
Today, the jungle has reclaimed it. Its structure is engulfed by roots and its once impenetrable walls are caved in. Its location is so secret that you're blindfolded on the way in 😯If you're looking for an adventure, this is for you!
2. Head to Lazarus Island on a Private Yacht
Love the water and want to experience a getaway from Singapore? Head to Lazarus island on a private yacht!
Lazarus Island is a picturesque island located just a short boat ride away from Sentosa, offering breathtaking views and plenty of opportunities for fun in the sun.
You can sail here on a private yacht, BBQ and enjoy a day out with water activities at the island. It's perfect for some relaxing time in nature with your friends and family, and seeing a different side of Singapore. You can even bring your fur baby onboard with you!
3. Craft Your Own Perfume At Scentopia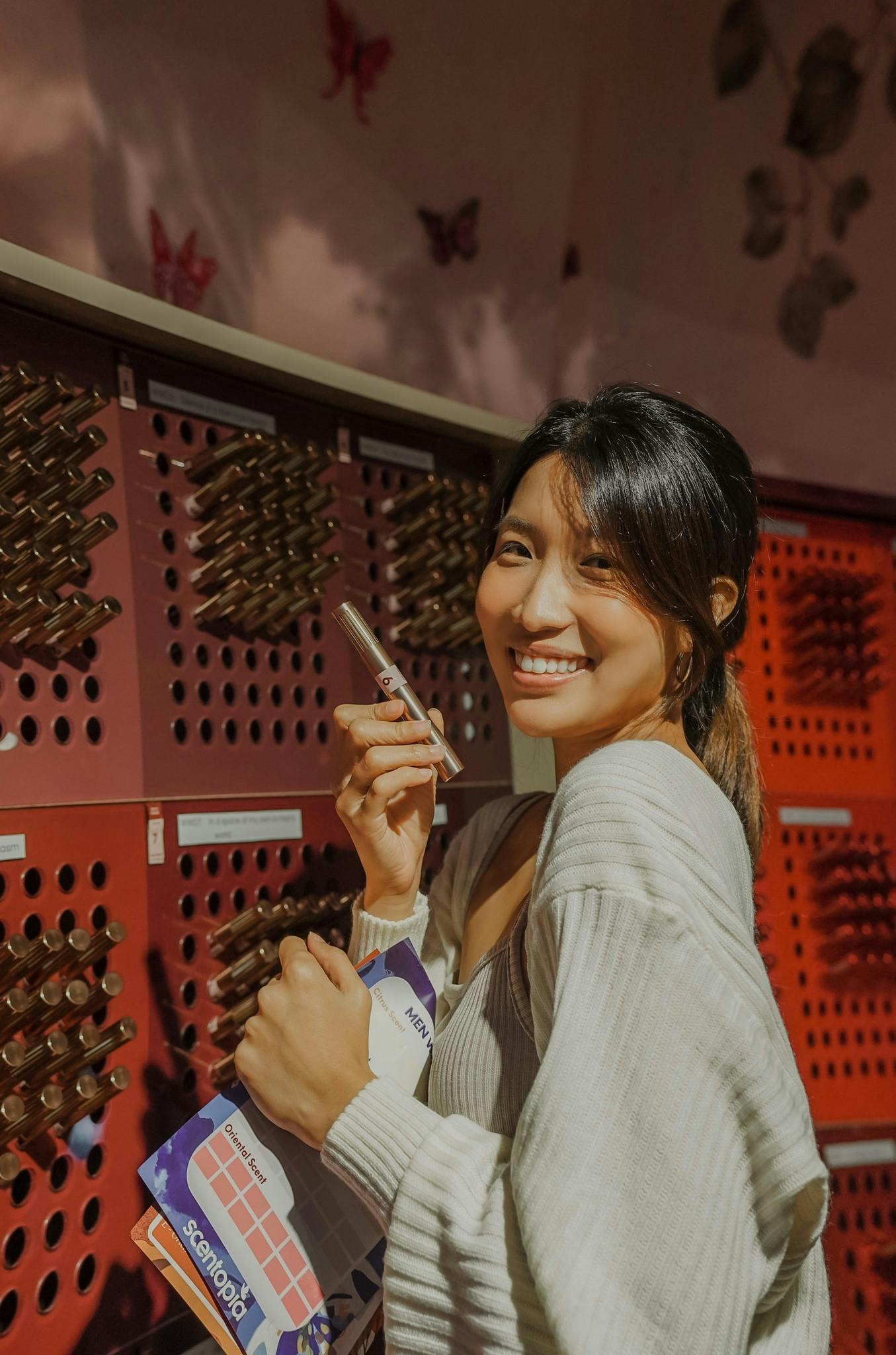 Scentopia in Sentosa a playful and immersive space that invites visitors to discover the world of scents through interactive exhibits and workshops. Head down to this unique perfumery to go on their AR perfumery tour and craft your own perfume.
With over 200 different scent oils (their orchid ones are SO amazing 😍), there are countless combis to play around with until you've found your signature scent! If you're not too sure what suits you, there's also a personality quiz you can do to find out. It's an excellent way to bring home a piece of Sentosa Island's flora and fauna in perfume form.

4. Explore Sentosa with a Magician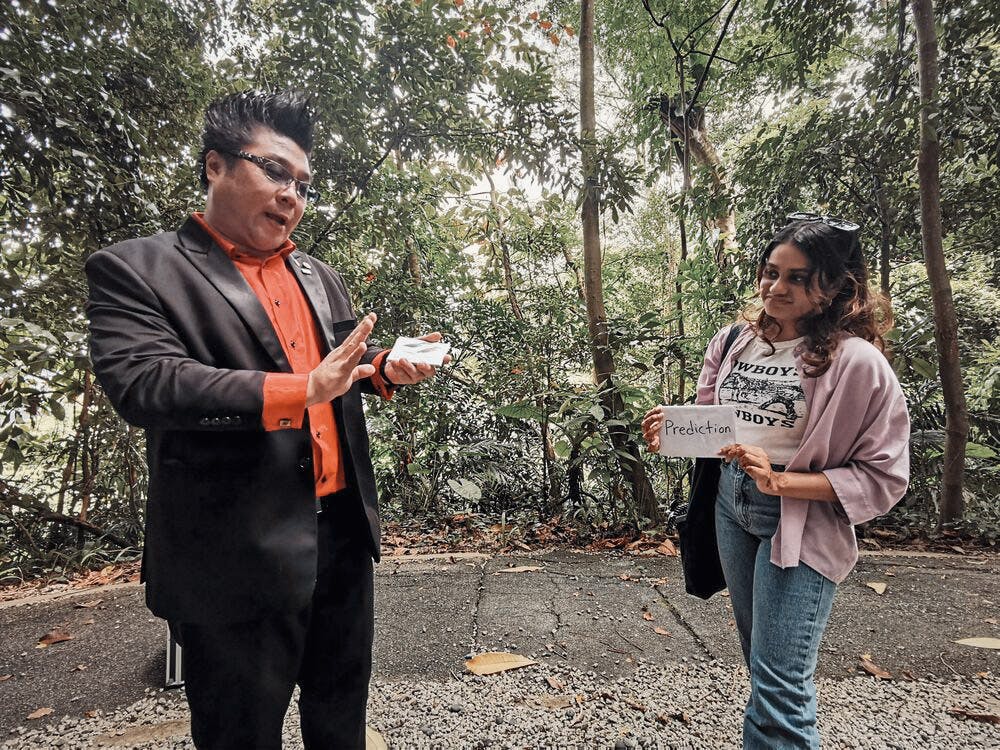 The Magical Discovery @ Sentosa is a unique and enchanting experience for visitors of all ages. Get ready to bear witness to awe-inspiring magic tricks. Suspend your disbelief and explore Sentosa Island through a mystical lens.
Local magicians are the stars of the show, performing entertaining magic tricks and sleight-of-hands that people of all ages will enjoy. You'll also get a chance to learn about Sentosa Island's illustrious history and its connection to Singapore's past.
This magical experience is an ideal bonding activity for the old, young, and young at heart. A guided tour of the island is included in the Sentosa Magic Tour package, complete with complimentary cable car rides for every purchased ticket.
5. Wine And Dine On A Private Yacht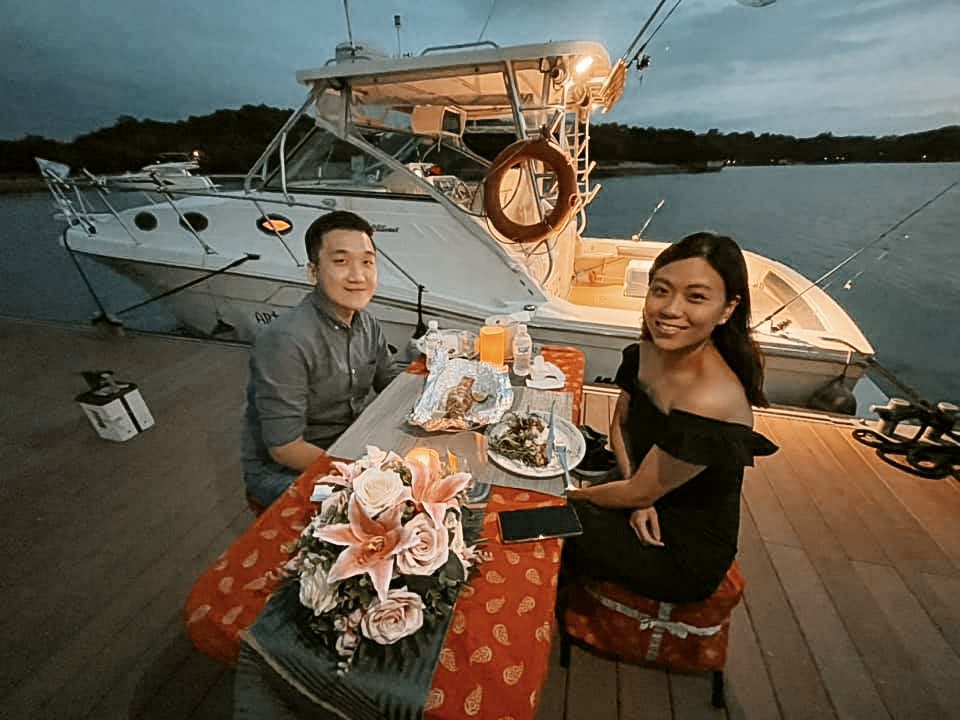 If you're looking for a really memorable way to celebrate a birthday, or a proposal, this candlelit dinner on a private yacht is perfect. Here you'll sail out to Lazarus island and enjoy a delicious 2-course meal with a complimentary wine selection.
What's really cool about this is that you'll get to fish during the trip too! You'll get a quick fishing lesson, and if you catch anything the chef will cook it up and include it with your meal!
6. Kayak Fishing Along Sentosa Island
You've tried kayaking, but have you tried kayak fishing? One of the more popular off-beat things to do in Sentosa is kayak fishing, where you learn how to fish sustainably while enjoying beginner-friendly kayaking.
Kayak fishing in Sentosa is perfect for those who want a weekend out in nature doing something chilled. Navigating Sentosa's waters, starting from Tanjong beach, is incredibly relaxing and immersive. Visitors can also learn a thing or two about deep-sea fishing, thanks to the many groupers and bottom fishes that abound in the area.
7. Find Nocturnal Wildlife In Sentosa's Rainforest
Forget the night safari - go natural instead! Head to Sentosa's little known rainforest to see Singapore's nocturnal creatures' in their natural habitat.
With a small torch in your hand, you'll be venturing into the dark rainforests to spot Singapore's wildlife with your knowledgeable guides who'll be sharing about these fascinating creatures and their way of life! So if you love immersing yourself in the wilderness, this is one very cool way to do so (minus the heat and sun too 😎)!
8. Try Birdwatching at Sentosa
Did you know that Singapore is actually on a migratory hotspot for birds, and Sentosa is actually an amazing place for birdwatching? During this Introduction to Birdwatching in Sentosa's rainforest, you'll learn about the unique birds in Singapore, and learn how to spot and identify them. It's a really cool way to explore Singapore's lesser-known wildlife. 
Don't worry if you know absolutely nothing about birdwatching. The Untamed Path's trained naturalists will teach you the basics and direct you to all the best locations, like Sentosa Boardwalk, Palawan Beach, and many more. This is suitable for any age, so it's a great activity for young families.
Who knows? You might just catch a rare sighting of the Great Crested Tern and other stunning birdlife surrounding the island.
9. Uncover Hidden Marine Life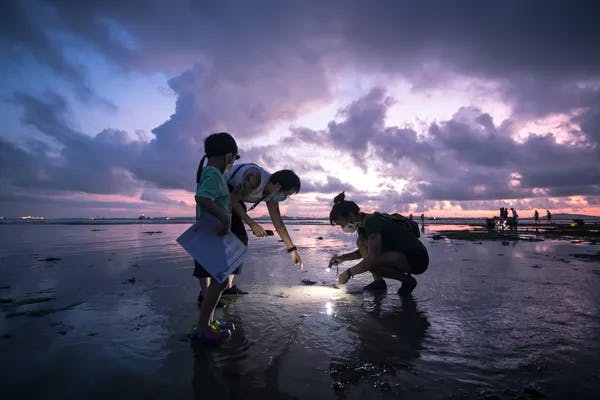 Yes Sentosa is a hotbed of wildlife exploration - who knew?! Other than birdwatching and spotting nocturnal animals in its rainforests, you can head to Sentosa's shores to do an intertidal exploration and uncover its hidden marine life.
At Sentosa's coastline, you'll discover a hidden world beneath the ocean when the tide retreats. Observe closely as sand gobies and swimmer crabs scurry away with the waves, and learn simple marine biology with an experienced guide. Review from a happy kid: "BEST BEACH EVER" ✌🏻Perfect for couples, friends and families!
Frequently Asked Questions
What Is Sentosa Island In Singapore Known For?
Sentosa Island was previously a fishing village that also served as a military installation during the Japanese Occupation. The land was reclaimed from the 1970s onwards and was transformed into a resort. Many theme parks, tourist attractions, and accommodation facilities now line Sentosa Island's shores.
How Many Days Do You Need To Explore Sentosa Island?
Depends on what you want to do there and how long you have in Singapore. We wouldn't spend more than a day in Sentosa as there is so much to see around Singapore. But if you have lots of time and want to see everything that Sentosa has to offer, from its attractions to its hidden gems then you can budget three days to see the island.
Why Is Sentosa Island So Popular?
Sentosa Island's mainstream popularity is thanks to the massive Resorts World Sentosa, which is, in itself, home to many exciting activities and attractions. Sentosa is home to the Genting casino, and Universal Studios which most people know the island for. Sentosa is also home to three beaches: Palawan, Tanjong, and Siloso and many Singaporeans will head to the beaches on the weekends.
When Is The Best Time To Visit Sentosa Island In Singapore?
Many tourist attractions flock to Sentosa around November and December, and locals may go more during school holidays (June and December). If you want to avoid the crowds, we recommend visiting it outside of these months.
Does the MRT pass through Sentosa?
No. To get to Sentosa Island, you must take the train to Harbourfront MRT station, then change over to the Sentosa Express monorail.