The Coolest Rooftop Experience in Singapore
The Coolest Rooftop Experience in Singapore
The 1 building in Siglap that has it all — from a rooftop bee farm, a Desert-Themed bar, handmade wood pizza oven, to creative workshops like paper marbling and terrarium making — truly an ~Unexpected~ experience 🤩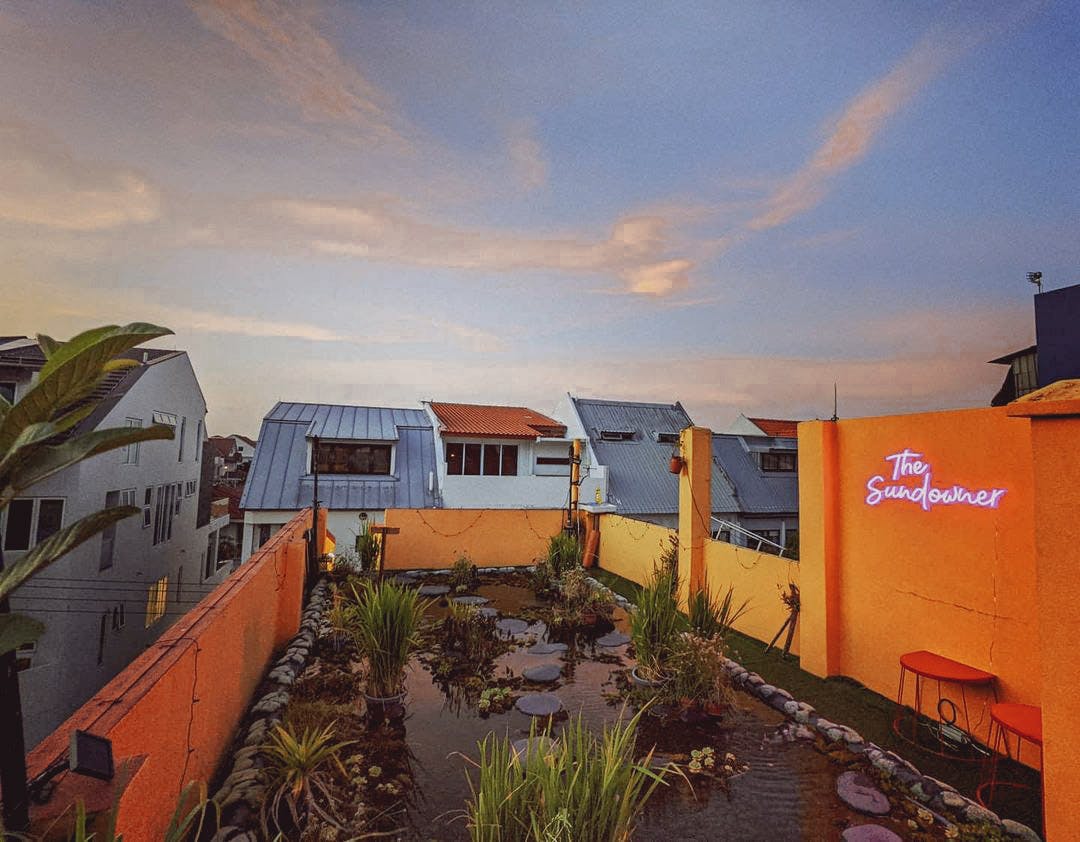 One of the best things to come out of the pandemic was getting to meet amazing and passionate guides in our little red dot, and do things we never knew existed in Singapore. One of our favourite encounters has got to be The Sundowner, led by Clarence and Candice. 
The Sundowner is a whimsical, raw and thoughtfully crafted secret rooftop that has it all — its very own bee farm (with rescued bees all over Singapore), a handcrafted pizza-making oven, an outdoor movie projector and screen, and even organic herbs and fruits planted across the garden. This space is a perfect reflection of its owners' passions and hobbies and here we have compiled the list of activities you could do here! 😛


1
Visit an Organic BeeFarm & Enjoy Honey Tasting!
One of our favourite options that doesn't neatly fit into any box, this combination of a beekeeping masterclass with honey tasting — where you get up-close viewing of the bee-farm in bee suits, pluck your own organic herbs and fruits to add into your cocktail, to lounging while watching the sunset! The rooftop bar experience is reminiscent of a speakeasy in Australia~