Top 10 Halong Cruises for Every Budget
Top 10 Halong Cruises for Every Budget
From budget to luxury cruises, for those who want a unique itinerary or for those who want to party, you'll find a cruise trip for you here! (Including some super awesome deals!)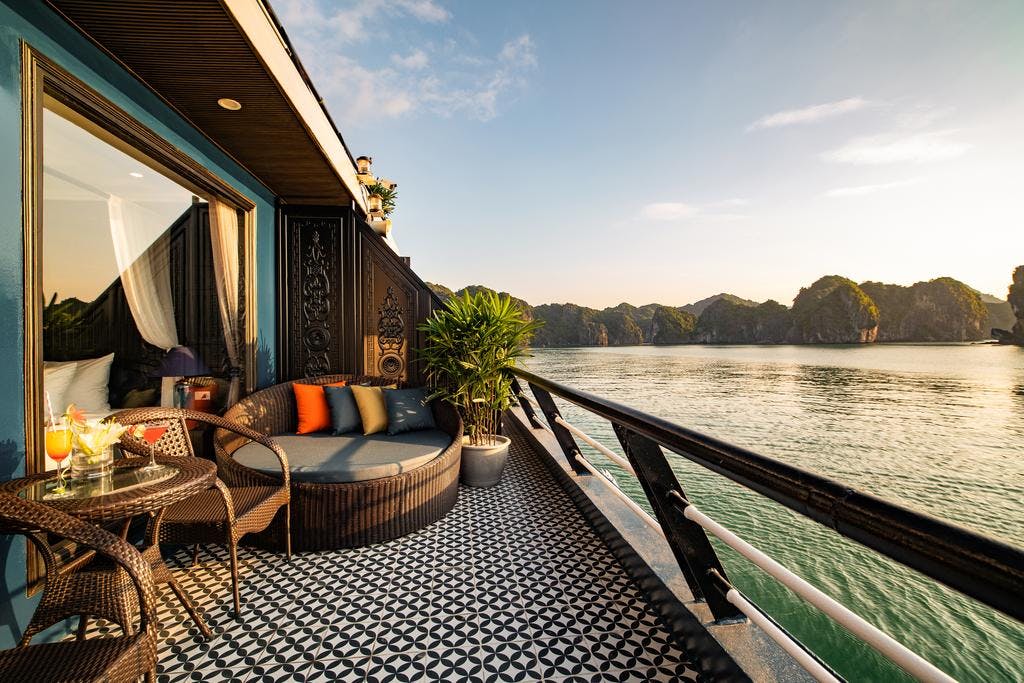 We know the sheer amount of Halong Bay cruise options are endless and can feel overwhelming, so we've narrowed down our 10 favourite ways to visit Halong Bay here.
Note: All the cruises linked in this article have reopened after COVID-19. Click here for the full list.
1
For those short on time, but want to see the highlights
If you're short on time, you should definitely look out for cruises that take the expressway route from Hanoi-Halong which cuts down your road travel time by half (from 4 to 2 hours each way). This 1-day cruise spends 5.5 hours on water - the longest day route for Halong Bay, so it ensures that you see all the highlights in a day! Plus, end off your trip with a great sunset view over Halong Bay.
You May Also Like