4D3N Lombok to Labuan Bajo: Uncover Hidden Gems of Komodo National Park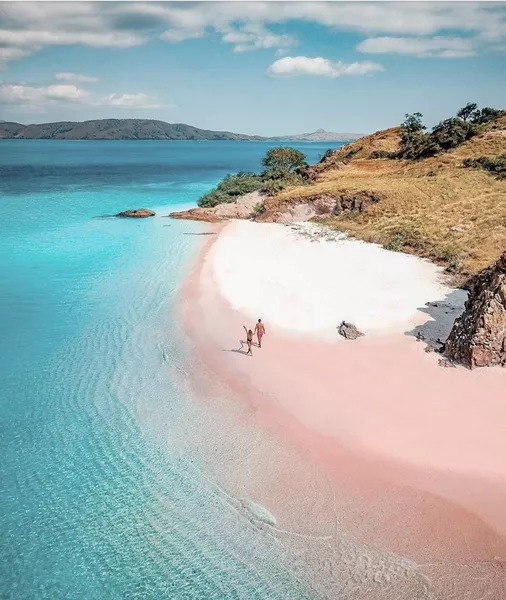 Details

Itinerary

Includes

Accommodation

Availability

Meet at

Host

Reviews

FAQ
4D3N Lombok to Labuan Bajo: Uncover Hidden Gems of Komodo National Park
Highlights
Uncover lesser known islands of Komodo National Park with this unique route
Sail to Saleh Bay to swim with Whale Sharks
Budget-friendly liveaboard trip
Embark on a remarkable 4-day, 3-night journey from Lombok to Labuan Bajo with Wanua Adventure, ideal for those seeking to uncover the hidden treasures of Komodo National Park. As one of the few excursions navigating this exclusive route, you'll experience lesser-known islands, making it perfect for travelers looking to escape the crowds.Inclusions: Komodo National Park entrance fee, government tax, three daily home-cooked Indonesian meals (vegetarian options available), unlimited coffee, tea, and mineral water, and snorkeling masks.What to expect Day 1: Gather at Taman Sari Resto in North Lombok and sail to the tranquil Kenawa Island. Immerse yourself in snorkeling, swimming, and consider a rewarding optional hike for captivating views. Overnight at Bola Island.Day 2: Sail to Saleh Bay to find schools of the great Whale shark and swim together with this majestic creatureDay 3: Set foot on Komodo Island for a chance to encounter the magnificent Komodo Dragons, then head to the picturesque Pink Beach for snorkeling. Complete your day with a scenic hike on Padar Island.Day 4: Unwind at Long Beach and Kelor Island, indulging in snorkeling, beach games, and leisure time. Conclude your adventure in Labuan Bajo between 4:00 - 5:30 PM, depending on weather conditions.Since the location is remote, Wanua may not be able to accommodate more specific dietary requirements (only able to provide Halal, Vegan, or Vegetarian meals) Therefore, we kindly request that you bring any necessary medical supplies or meals catering to specific dietary needs with you
What You'll be Doing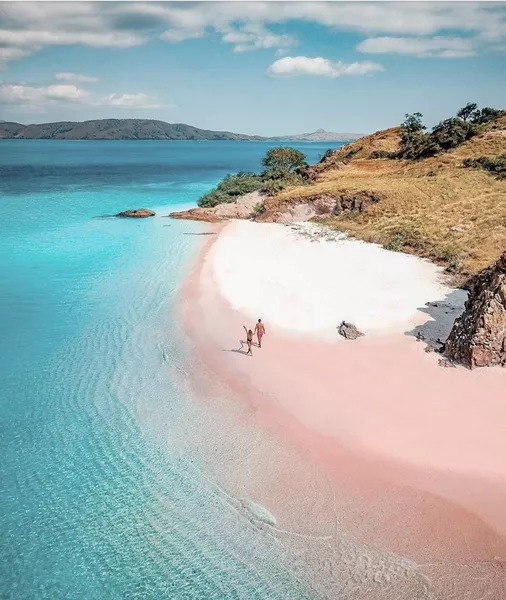 11+
Day 1:
Today you'll depart Lombok and sail to the beautiful Kanawa Island for a short trek
Day 2:
You will snorkel and see Whale Shark
Day 3:
Today you'll get to see the iconic views atop Padar Island, and the beautiful coral-hued Pink Beach
Day 4:
Today you will visit Long Beach for more water activity
Show Details
What's Included
Entrance fee to Komodo National Park, Government Tax, etc
3x fresh home-cooked Indonesian meals a day on the boat (vegetarian options are available)
Unlimited coffee, tea and mineral water (help the environment and use a refill bottle)
Where You'll Sleep
Basic Accommodation
Wanua Adventure Boat - 30-Person Outdoor Shared Deck (Shared)
30-Person Outdoor Shared Deck
Boat Amenities
Room Amenities
View details
Plus Accommodation
Availability
Showing Availability for:
Prices in SGD
Select Time for 23 Sep 2023
Where We'll Meet
Start Point
Free pick-up from Anywhere in Senggigi (Senggigi, West Lombok Regency, West Nusa Tenggara, Indonesia)
09:00am
Notes: Pick up service from Senggigi will be between 9-10am.
+2 other options
End Point
End at Labuan Bajo Harbour (Labuan Bajo Harbour. Paket komodo trip, Indonesia)
+2 other options
Useful Information
Start & Ends
If Pick-up from Anywhere in Senggigi

09:00AM on Day 1 - 10:00AM on Day 4

If Pick-up from Anywhere in Mataram

09:00AM on Day 1 - 10:00AM on Day 4

If Pick-up from Bangsal harbour

09:00AM on Day 1 - 10:00AM on Day 4
Cancellation & Other Policies
Cancellation

As Wanua Adventure would be holding the slot for you and turning down other potential customers, you won't be able to cancel after you book.
Suitability / Accessibility
Vegetarian food available
Child Friendly (No Minimum Age)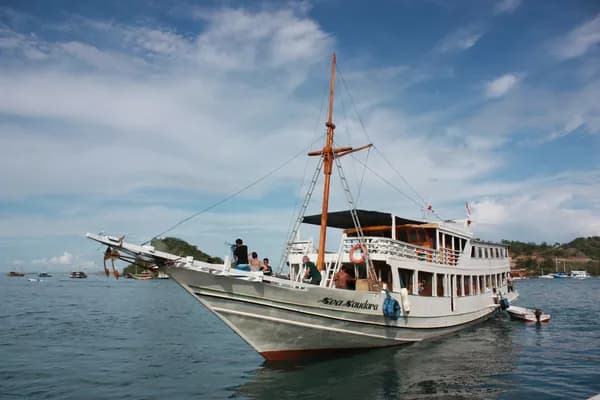 Wanua Adventure
Wanua Adventure is a family-run operation that has been operating in Labuan Bajo since 1994. Their boat is basic, but their staff are well-trained and polite.
Experience: 29 years
Speaks: Basic English
Acceptance rate: 84%
Keep your payments secure by using the Seek Sophie website for all transactions and communications.
Helpful Questions
Towels (please note that you'll only be allowed to have a simple rinse shower without soap, because they can only carry a limited amount of fresh water on the boat)
Hello, do you provide blankets? I couldn't tell from the pictures if those were blankets or towels. Thanks!
Cullen, 20 Sep 2023
Hi Cullen, blankets are provided :) Hope that helps.
Dear all, me and my friend would like to take the trip from the 29th to the 2nd but we are fliing back home on the 3rd at 9am from Jakarta, is it possible to be at the airport in Labuan Bajo before 4pm?
Nicola Secco, 28 May 2023
Hi Nicola, The trip will be finished at 12pm on the last day. Yes it's possible to be at Komodo Airport in Labuan Bajo before 4pm on the last day of the trip :)
Hello, I am really interested in you trip from Lombok to Labuan Bajo. But I have a question: is there any restriction on how much luggage you are allowed to bring (I have a 15kg/60l backpack and a 5kg/20l backpack)? another question is how far in front and in which way I can ask for a pick up service from Mataran? (it would be free of charge right?). And my last question is: are there any other additional fees during the trip that are necessary to pay?
Lilli Sacher, 15 Apr 2023
Hi Lilli, you are allowed to bring your 15kg/60l backpack and a 5kg/20l backpack onboard. We have ample storage space available, so there is no need to worry about any inconvenience. Additionally, I would like to inform you that the pick-up service in the Mataram area is free. There will be no additional charges for this service. However, please note that any personal expenses incurred, such as buying souvenirs in Komodo or purchasing snacks, will be your responsibility. Hope it helps!
I am interested in the 4D/3N tour. At what time does the tour finish in Labuan Bajo? The last plane departs at 17:20, is It posible to take It or better if we sleep the last night in Labuan Bajo?
Javi, 24 Mar 2023
Hi Javi, You'll arrive back at Labuan Bajo between 4-6pm. The timing is not exact due to the unpredictability of the weather conditions, such as wind, wave, and current of the sea. We highly recommend that you consider staying one night in Labuan Bajo after the completion of your trip to avoid missing your flights. Hope it helps.
Not your usual touristy stuff
Here you'll find some must-sees. But mostly you'll find what's real - not just what's on show for tourists.
Handpicked guides
We're a marketplace, but a highly curated one. We'll only recommend guides who we love.
Planet-Friendly
We believe that travel shouldn't harm our planet. We offset all carbon emissions for trips booked on Seek Sophie.