2-Day Beginner Surf Lesson | Jialeshui in Kenting
Join-in trip
·
Up to 10 people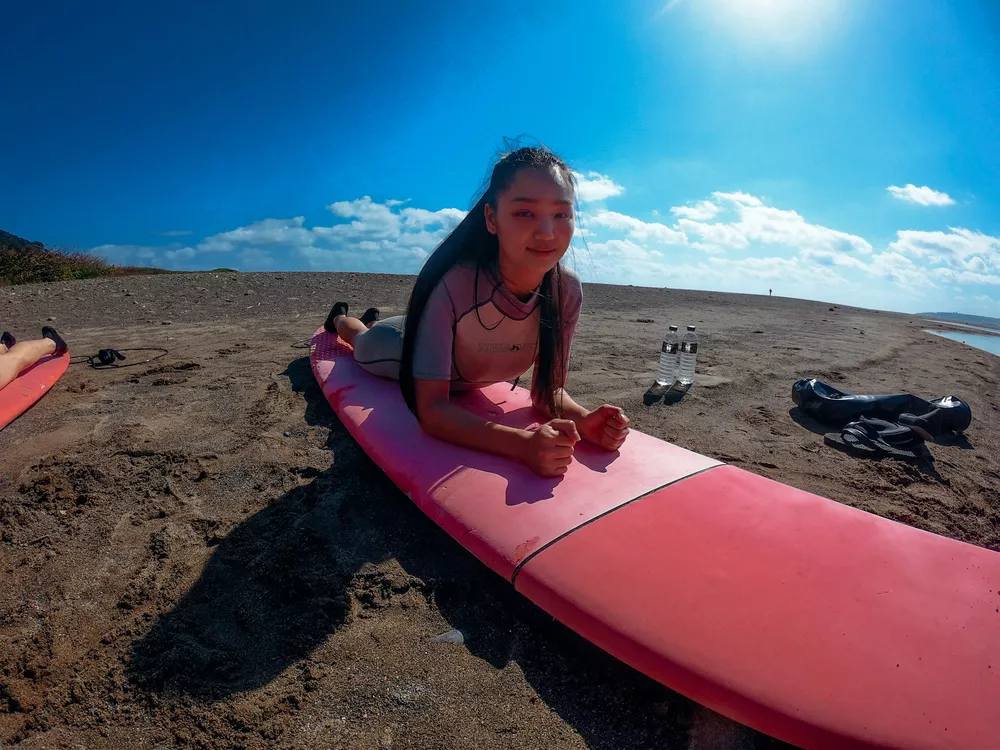 2-Day Beginner Surf Lesson | Jialeshui in Kenting
Join-in trip
·
Up to 10 people
Details

Includes

Meet At

Availability

Itinerary

Guide

Cancellation & Rescheduling
Details
Details
Jialeshui in Kenting is an ideal spot for beginner surfers. Its location, close to a river mouth, creates long-lasting breaks which are ideal for those looking to practice manoeuvres. The year-round consistent waves with smaller crowds in the water, offer enough waves to satisfy everyone. During this activity, enjoy two surf sessions (each lesson is 3-hour) with an instructor who will teach you the basic skills of the sport.
What's included
What's included
2 surf sessions (including theory lesson and surf practice in water)
Where You'll Meet
Where You'll Meet
Afei Surf Hostel
No. 264, Nanwan Rd, Hengchun Township, Pingtung County, Taiwan 946
Details
Availability
Availability
Prices shown in SGD
What You'll Do
What You'll Do
Day 1: Kenting - Nanwan
Learn the right surfing posture and catch your first wave in Kenting!
02:15 pm Warm up, introduction to surfing and the surf spot.
02:50 pm Get into the water, start surfing.
03:30 pm Short break
04:30 pm Continue surfing
05:00 pm End of the lesson
View details
This is a sample itinerary and may be weather-dependent.
Meet your host
Meet your host
After graduating from Taiwan's Trade and Art School, Afei wanted to fulfil his dream of building a surfing community. He loves the sea, the sun and surfing, so he left everything behind, and headed for the forever sunny Kenting in pursuit of his dream. Afei will show you the magnificence of the waves and give you a glimpse of that carefree life of southern Taiwan.
8 years experience
Basic English, Chinese
Community-Based
Litter-Free
Wildlife-Safe
Cancellation & Rescheduling
Helpful Questions
Sunscreen (lather it on the back of your legs and back strong!)