Holland Village Outdoor Escape Game
Details

Itinerary

Includes

Availability

Meet at

Host

Reviews

FAQ
Holland Village Outdoor Escape Game
Highlights
Great for team building, couples or large groups - can be highly customisable!
Trending, hyper-local escape room style game that is super rich in culture and history.
Immersive outdoor game, playable everyday.
Start anytime from 9am to 5pm at Holland Village MRT.
Play solo or in teams of 2 to 5.
Go on a super fun immersive outdoor escape game, virtually guided by Void Deck Cat on WhatsApp. Solve a trail of cryptic clues with scheduled breaks at awesome places so you can take your time to explore! Go at your own pace, or challenge for the top of the game leaderboard.⌛2-hour immersive game*🕵️ Solve cryptic clues💎 Discover hidden gems⌛ Uncover buried histories🛍️ Unlock secret offers🍴 Breaks at awesome F&B places📱 Guided by WhatsAppCustomer Reviews"Very well planned and executed. Very engaging and covers a lot of hidden gems in the area. Lots of fun with friends. Highly recommend for group of 3 or more." - David"Highly recommend this adventure if you like solving mysteries, exploration, and discovery." - W.W."I am surprised to discover some fun facts about the history of the areas during the course of solving the clues of the game. The game is well guided and organised." - HenryHow to play?1. Select date and starting time slot.2. Play solo (individual ticket) or with friends (team of 2, 3, 4, or 5)3. You will receive playing instructions via email and WhatsApp chat messages from Void Deck Cat upon ticket purchase.4. Turn up at starting point anytime during the timeslot you selected. Ticket timings are game start times; gameplay is allowed to continue beyond selected ticket timings.5. Start the game when you're ready via WhatsApp.About Void Deck CatYou may not know it, but you've met Void Deck Cat many times. She prowls HDB void decks, watching you in silence, and then is gone as mysteriously as she came. Void Deck Cat has much to show you from her travels around Singapore...but only if you prove yourself worthy of her knowledge. Try sending her a WhatsApp message at 90829386 to take her test!Important! Please read me.(1) When buying more than one ticket, the mobile number you have provided for each ticket is unique (i.e. no two tickets have the same mobile number). Providing duplicate / same mobile numbers would result in the game not functioning properly.(2) Information for Hidden Singapore games is disseminated via WhatsApp. You (and your teammates) consent to receiving such information via WhatsApp. Hidden Singapore shall not be liable for any data charges that arise from receiving/downloading such information onto your mobile phone.(3) Ticket timings are game start times; gameplay is allowed to continue beyond selected ticket timings.For Team BuildingThis escape room game can be highly customisable for team building. The clues can be made custom for your organisation, even the location can be adjusted. To top it off you can have a video recording of your boss or colleagues to deliver the clues! *Please note this is an estimated time. In our experience, some people are quicker at solving clues, some are quicker at walking, and some want to relax and smell the roses. Play the game your way!
You love games! This isn't an easy one but it's super fun and rewarding - you'll get mystery prizes along the way
You want a fun way to explore hidden parts of Singapore
What You'll be Doing
8+
Itinerary:
"It was honestly a lot more fun and interactive than I expected! There are some bonuses along the way to keep you motivated and engaged, which is a definite plus in my book. As a local, it was sort of a 'grounding' experience as I got to learn some local history and discover hidden gems along the way. Since I've never gone out of my way to explore the heritage of Singapore's neighbourhoods, this was indubitably a fun and gamified adventure that anyone (even non-locals!) can enjoy." - dana
Show Details
What's Included
2-hour immersive game guided virtually via WhatsApp
Mobile Smart Phone (each participant must bring their own)
Availability
Prices in SGD
Select Time for 23 Sep 2023
Where We'll Meet
Start Point
Meet-up at Holland Village MRT (200 Holland Ave, Holland Avenue, Singapore)
30 mins before selected timeslot
Notes: Immersive outdoor game, playable everyday. Start anytime from 9am to 5pm at Holland Village MRT. Play solo or in teams of 2 to 5.
Know someone who might like this?
Useful Information
Start & Ends
Daily
09:00AM - 11:00AM
10:00AM - 12:00PM
11:00AM - 01:00PM
01:00PM - 03:00PM
02:30PM - 04:30PM
See More
Cancellation & Other Policies
Cancellation

Cancel 3 days before activity for a full refund
Suitability / Accessibility
Child Friendly (Recommended Age: 12+)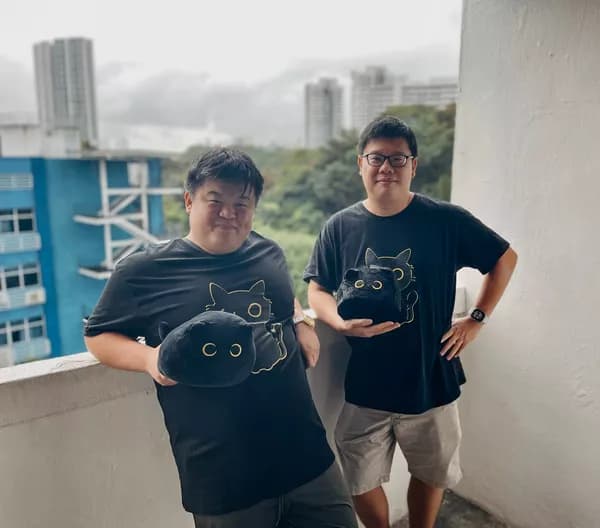 Hidden Singapore
Hidden Singapore was founded by Yee Hung and Jun Wei, to help Singaporeans play and discover hidden parts of Singapore. Their dream is to turn ordinary places in Singapore into immersive games that allow people to build genuine connections with each other and with the place itself.
Experience: 1 year
Speaks: Fluent English
Acceptance rate: 100%
Keep your payments secure by using the Seek Sophie website for all transactions and communications.
Helpful Questions
Recommended things to bring
Hello, is this suitable for a birthday for 13 year olds (they would be 5 boys)?
Lyssa, 04 Aug 2023
Hi Lyssa, while 13-year-olds can join the activity, we strongly suggest that adults accompany kids during the activity for safety reasons.
We have a group of 19 persons, how many groups do we need to break into for the ultimate fun?
Vera, 02 Aug 2023
Hi Vera, 4 teams of up to 5 pax would be ideal :)
Is this kid friendly for 10 year old?
Tim, 29 Jun 2023
Hi Tim, we advised parents guidance if kids want to join this activity.
Is this a rain or shine event? Will there be wet weather plans?
Steph, 28 Jun 2023
Hi Steph, This activity will proceed rain or shine, hence you are advised to bring wet weather gear such as a poncho or umbrella. In the event of unsafe weather conditions, the activity will be postponed or rescheduled.
Not your usual touristy stuff
Here you'll find some must-sees. But mostly you'll find what's real - not just what's on show for tourists.
Handpicked guides
We're a marketplace, but a highly curated one. We'll only recommend guides who we love.
Planet-Friendly
We believe that travel shouldn't harm our planet. We offset all carbon emissions for trips booked on Seek Sophie.