Want to know your limits? Head to the Jungle Survival Experience

/
Want to know your limits? Head to the Jungle Survival Experience
Want an extra challenge and try living the Bear Grylls life? With no reception in the jungle and only your guide to depend on for survival, this is THE experience for you.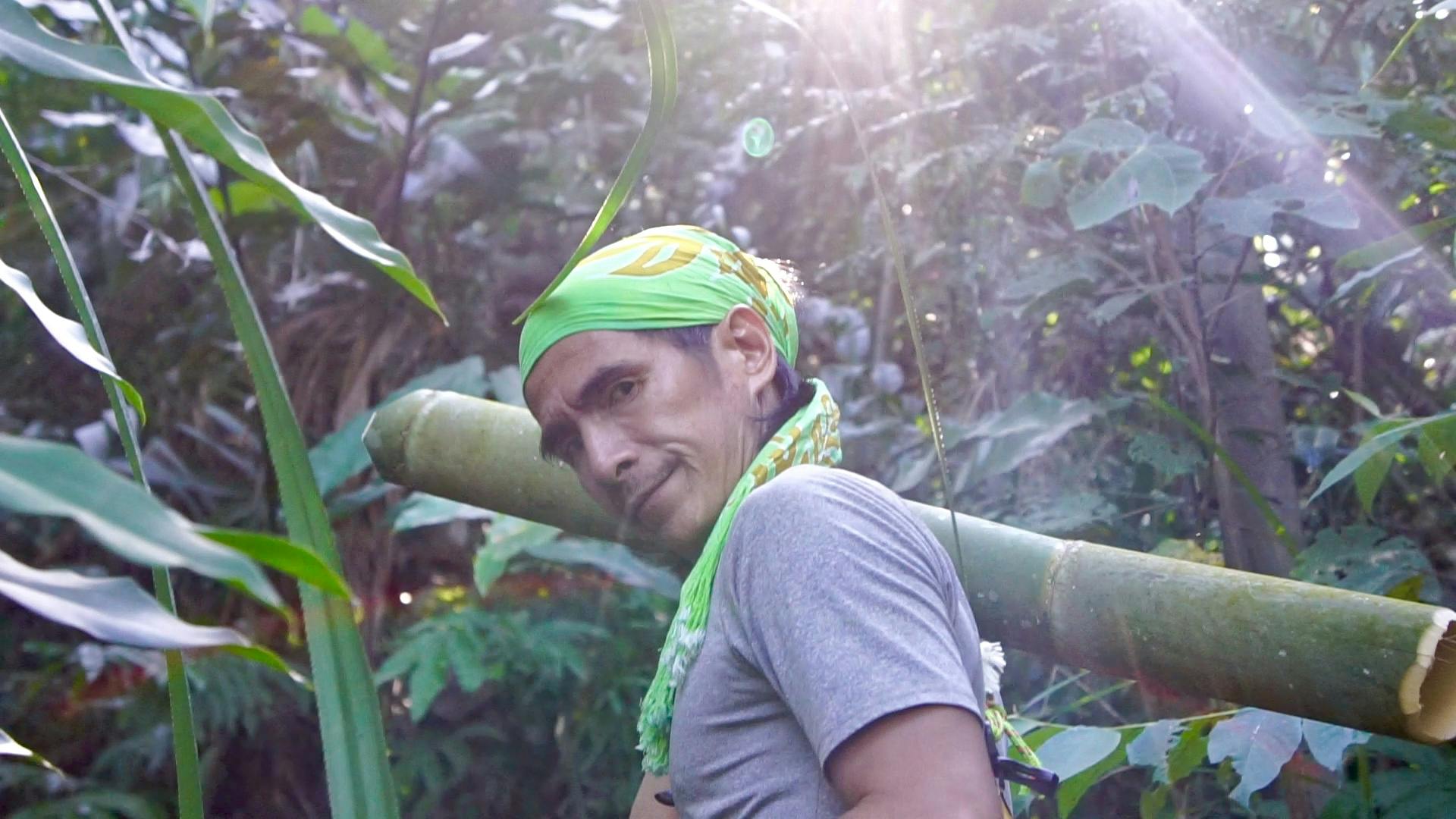 Hi! Welcome to Seek Sophie
We take pride in finding the best local guides and experiences. We will only recommend what we love, and hope you love them too.
Fitness Level: Beginner
Fly to: Kota Kinabalu
Number of Days: 2 Days (including flights)
Get your backpack and strap on your hiking shoes - you'll be trekking deep into the forests of Borneo for a 2D1N Jungle Survival. The jungle is about a two hour drive from Kota Kinabalu, where the exact location is kept secret. It doesn't get anymore off-the-beaten-path than this! 
We sent our interns to rough it out and we'll let you be the judge on how well they survived the jungle!  
Your guide will be essential in your journey as you learn key survival skills juuuuust in case you ever find yourself stuck in a jungle 😅. Learn how to set up your crib (aka hammock), forage for food, build your own shelter and probably the most important skill of all - making your own fire.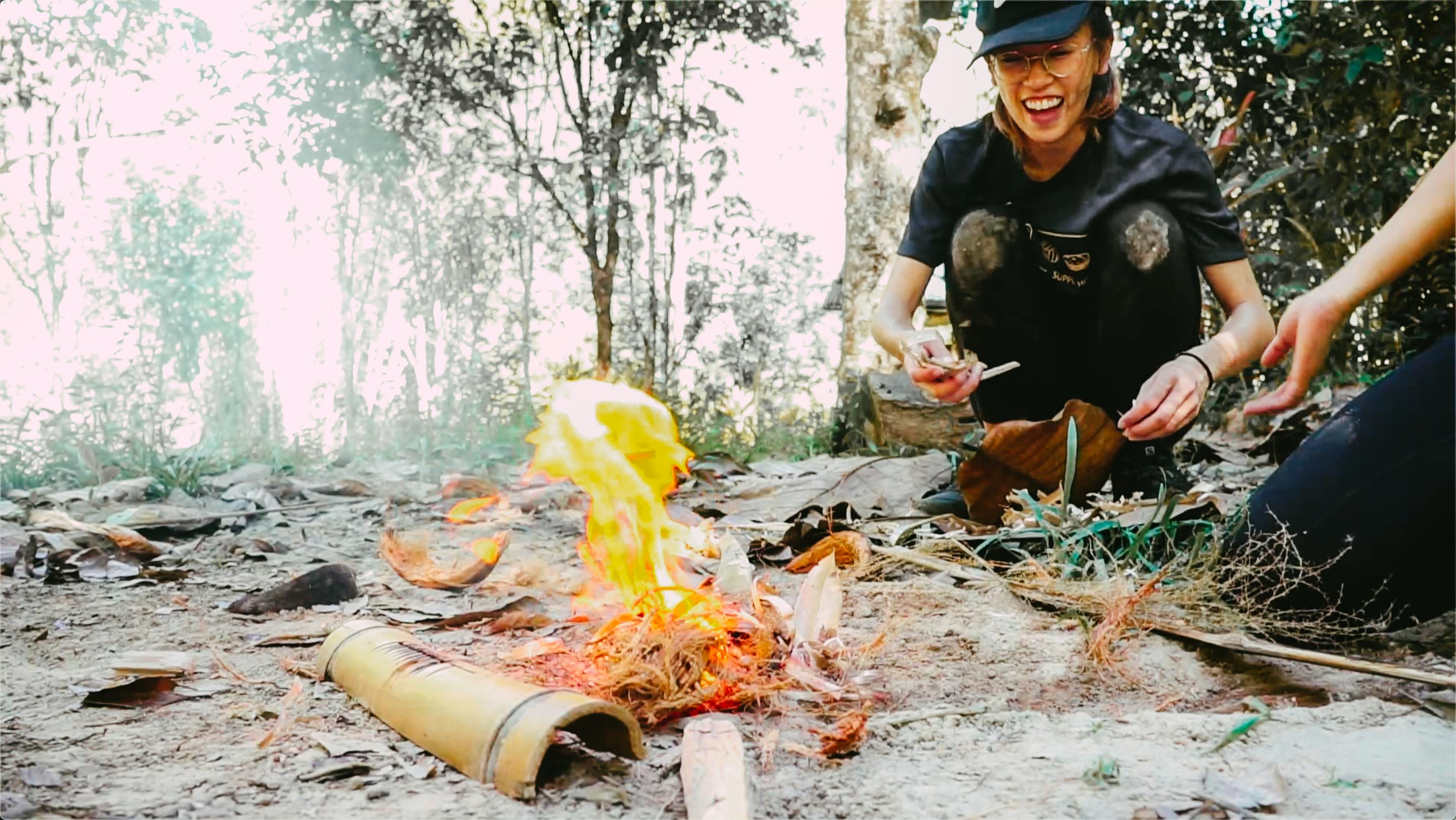 Other notable activities include: learning how to use a machete, drinking fresh water directly from bamboo trees, making cutlery (and straws) from bamboo and bathing in a waterfall!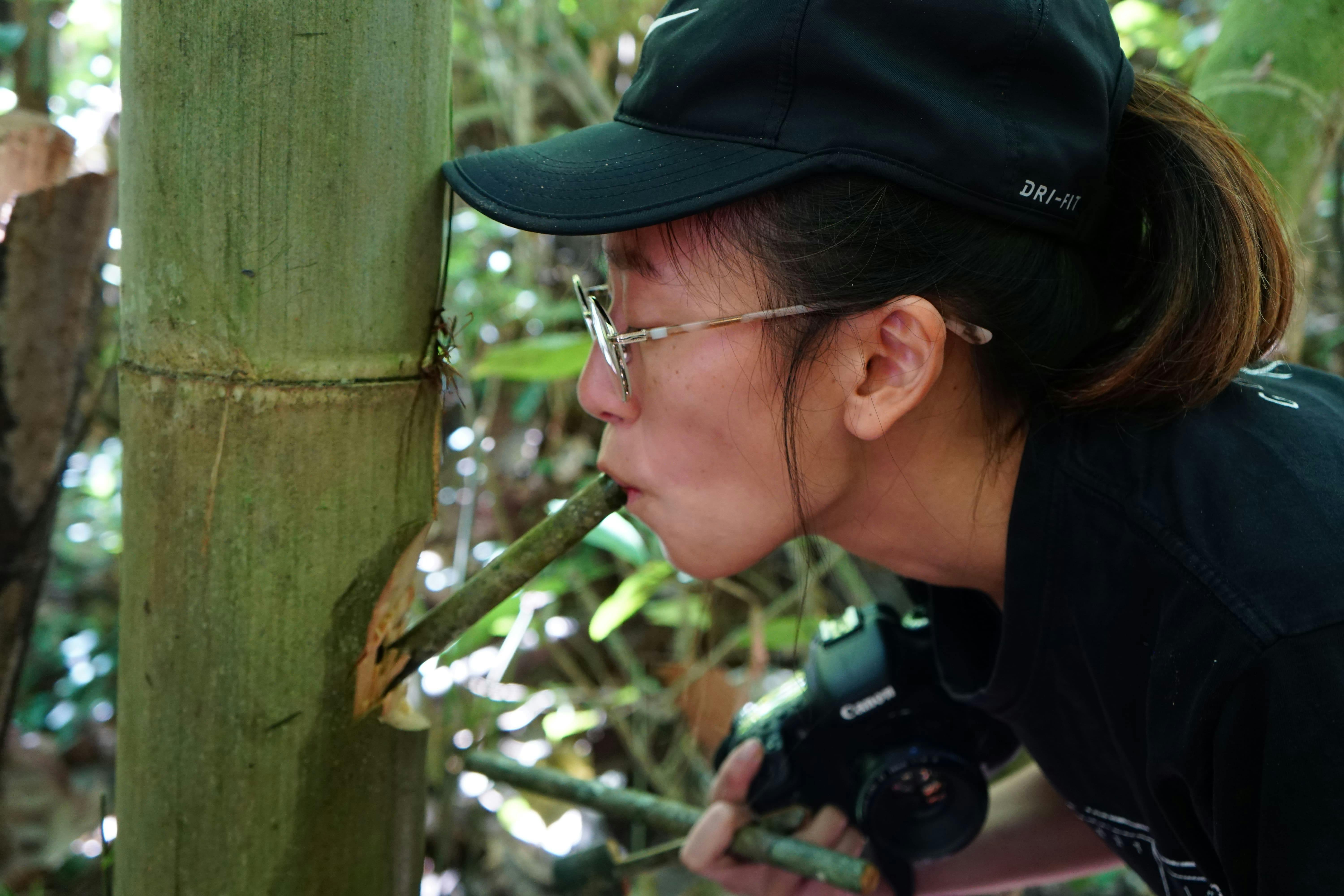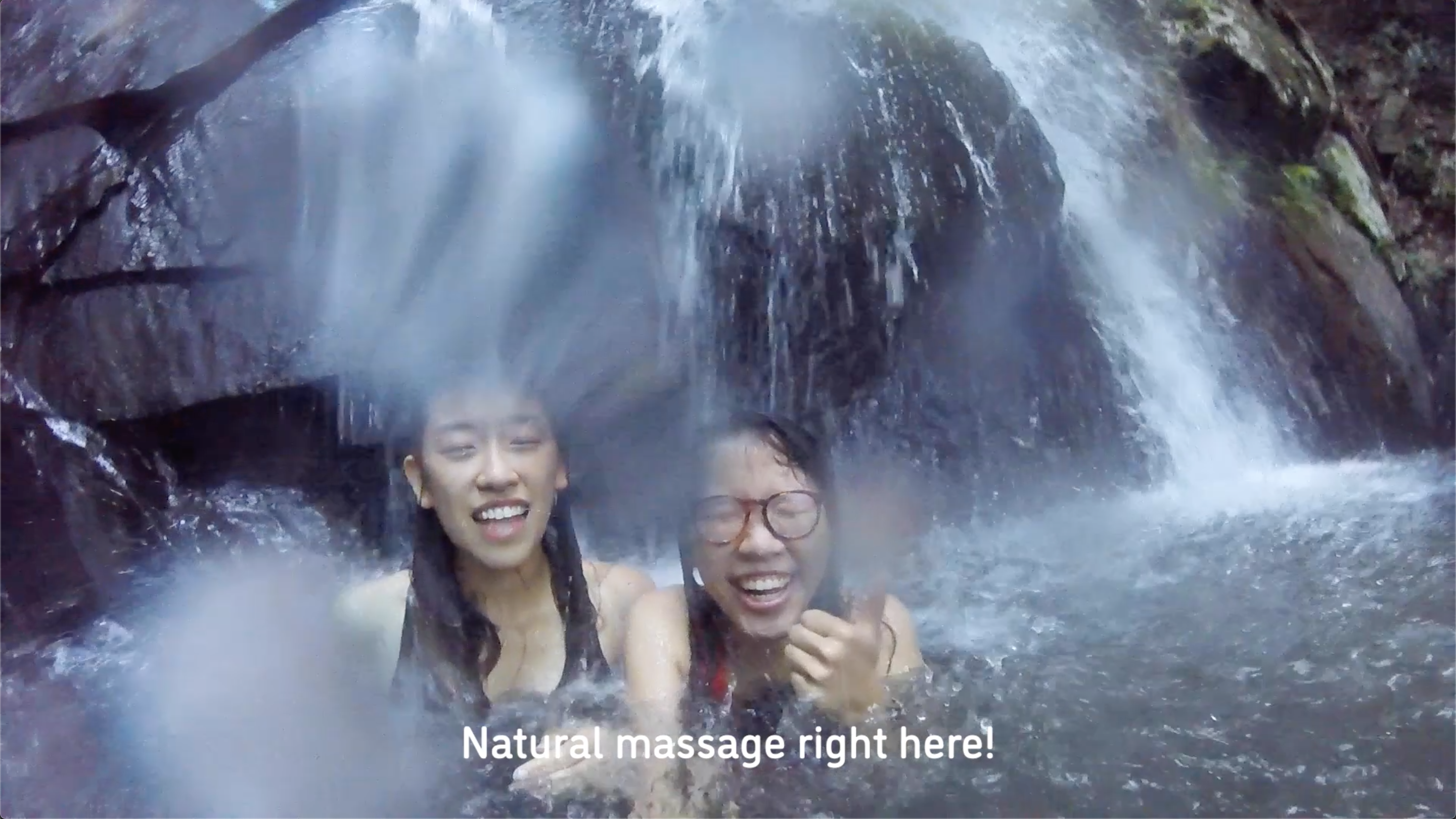 As you emerge from the forest after one of your daily food forages, you'll be greeted with this awesome view of the mighty Mount Kinabalu.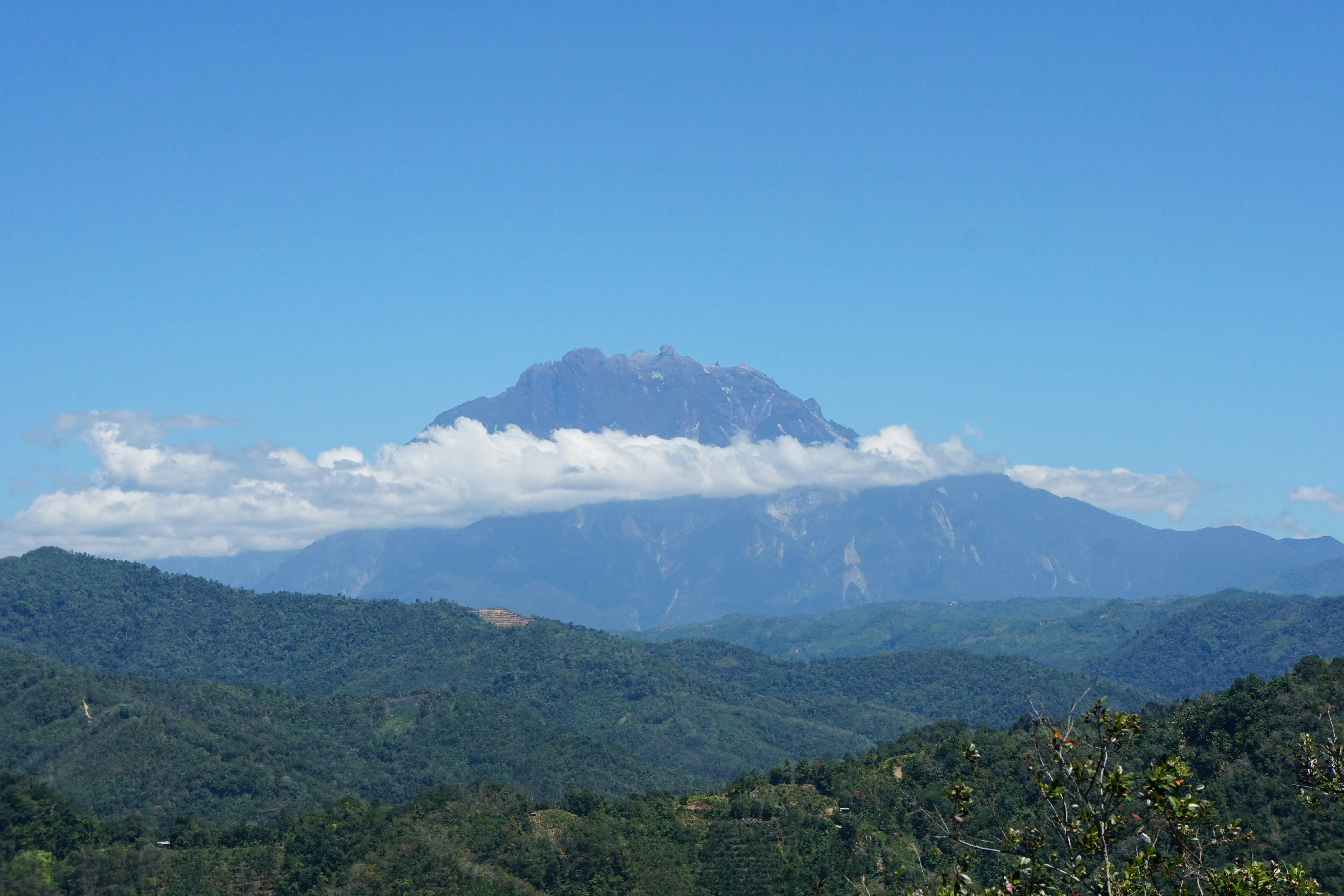 Nights consist of sitting by the fire and listening and exchanging stories with your guide of life in Borneo and life where you're from. With no other form of entertainment, it's time to get to know your guide better and talk about anything under the sun, well, moon. Perhaps a few fireflies will decide to you company too.
Even though Malaysia has a tropical climate, temperatures in the forest can drop to what feels like 20°C/68°F in the dry season, so make sure you pack warm pjs and thick socks! We were warned that the night would get cold, but even with 3 pairs of socks, a long-sleeved shirt, and a light jacket, we found ourselves shivering into the night.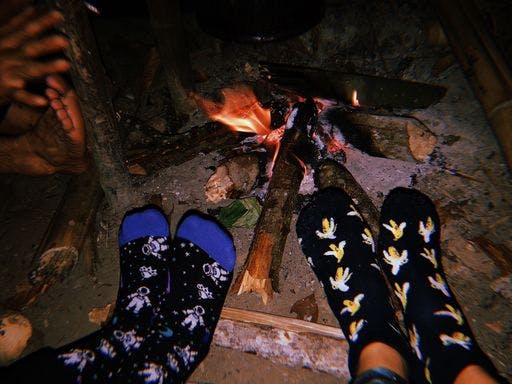 These two days in the wild will no doubt help you discover what you're made and capable of. Oh, did we mention that there's no reception? Sounds like the perfect digital detox! Not only will you acquire must-have jungle survival skills, but you'll also come away feeling refreshed and renewed. 😌