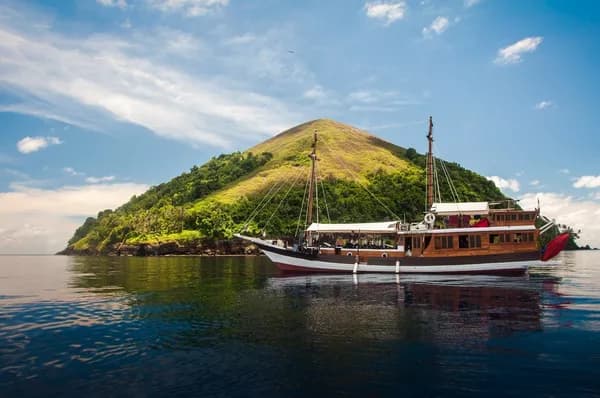 Liquid Adventures Indonesia
Speaks:
Fluent English, Bahasa
About Your Host
The traditional Phinisi-style Kira Kira and Akomo Isseki is a budget-friendly option to explore the diverse region of Komodo National Park & Raja Ampat. Hand-crafted over 2 years, the boats were built with stability, comfort and safety in mind. Able to travel up to 1000 nautical miles, they are highly economic and were built environmentally conscious, running all electrical systems from solar panels in order to reduce emissions and operational noise; so you can truly capture the sounds of the ever resonating jungle and shore lapping seas at night. Both boats are crewed by the Bugis sailors, from Bira in South Sulawesi; who are known for life at the sea under sail. Kira Kira and Akomo cater to a maximum of 8 passengers in 4 cabins, offering more bespoke dives and services onboard.
Reef-Safe
Litter-Free