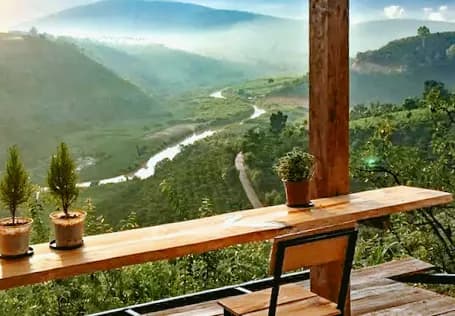 Midori Coffee Farmstay
Locations:
Elephant Waterfall (Thác Voi)
About Your Host
Huy is an enthusiastic advocate of sustainable farming and belongs to a team of young farmers who are dedicated to furthering the organic farming culture in Da Lat. At Midori Farm, they maintain an eco-friendly and self-sufficient system which uses zero harmful chemicals in the growing of vegetables, coffee beans, and fruits. A warm-hearted and friendly bunch, the team at Midori seeks to provide a comfortable stay and enriching learning journey to all travellers who reach their humble farmhouse, where the stunning views and simple lifestyle will provide a soothing respite for city dwellers.
Community-Based
Litter-Free
Social Enterprise
See Host Photos