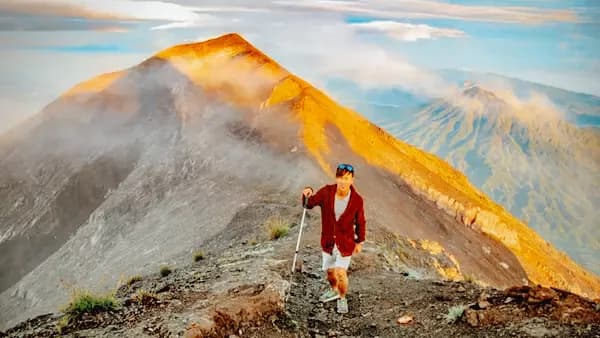 Mt Batur Sunrise Trekking
Locations:
Kintamani, Mount Agung, Mount Batur
About Your Host
Mt Batur Sunrise Trekking is owned and managed by Jero, a Mt Batur area local who has come from a farming family. Although he had grown up helping the family with onion and tomato farming, he had always loved hiking the mountain with his cousins and friends. After getting a degree in business at a local university he decided that his own native land was rich with opportunity. He created a website with out much experience and started Mount Batur Sunrise Trekking hoping to share the beauty of the mountain with visitors and make a better living for himself and his family. Jero and his team have been Mt. Batur trekking guides since they were kids, for more than 25 years. He now employs over 20 local guides which he trains for English and deep understanding of the mountain and makes sure they are licensed by the government.
Community-Based
See Host Photos