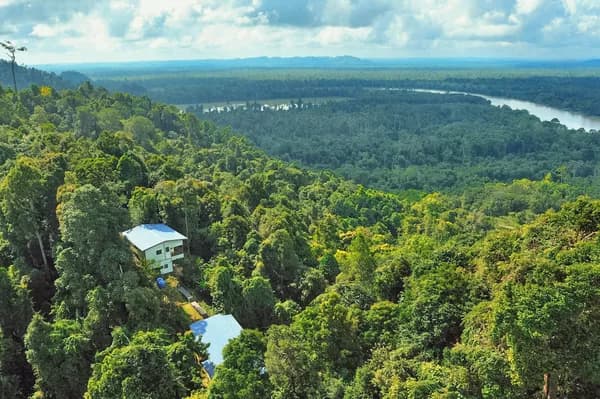 The Last Frontier Boutique Resort
Speaks:
Fluent English, Bahasa
About Your Host
The Last Frontier is truly a nature lover's paradise. Find it amidst the Kinabatangan Forest Reserve. Situated atop a hill, The Last Frontier Boutique Resort is the only lodging of its kind in the area. It boasts unique views, of both the surrounding primary rainforest and the river below. Owners, Gert (Belgian) and Jason (Malaysian), are a highly passionate duo dedicated in doing all they can to conserve this slice of paradise. The only access to the resort is by ascending a 250m long staircase leading through the luscious forest and over calm streams. In building these steps they were able to preserve the undulating terrain of the forest, leaving the natural habitat of the rarest wildlife virtually undisturbed.
Refuse Plastics
Litter-Free
Wildlife-Safe