2D1N Private Sapa Trek | Rice Paddies, Bamboo Forest & Waterfall
Private trip
·
Up to 7 people
2D1N Private Sapa Trek | Rice Paddies, Bamboo Forest & Waterfall
Private trip
·
Up to 7 people
Details

Includes

Meet At

Accommodation

Availability

Itinerary

Guide

Cancellation & Rescheduling
Details
Details
Explore the best of Sapa and live in the heart of Muong Hoa Valley, famous for its spectacular views of rice terraces and mountains. With Zizi Homestay, you will be spending two days trekking through terraced rice paddies, a bamboo forest, and the most beautiful waterfall of the valley. Most importantly, you will be accompanied by an English-speaking H'mong guide, who will share with you all about the beautiful culture and traditions of their village. Zizi will also personally cook delicious authentic meals for you to truly experience the Sapa way of life.
Tags: Nature Walks, Waterfall Hiking
Trip Highlights
What's included
What's included
Entrance fee for the valley
Additional charges for return Transportation from Hanoi (25$ per person)
Show all inclusions & exclusions
Where You'll Meet
Where You'll Meet
Your host provides free pick up from:
Your hotel in Sapa Town
Sa Pa, Vietnam
Details
Accommodation
Accommodation
Basic Accommodation
Zizi Homestay - Dormitory (Shared)
Dormitory
Homestay Amenities
Room Amenities
View details
Plus Accommodation
Availability
Availability
Showing Availability for:
Prices shown in SGD
What You'll Do
What You'll Do
Day 1: Sapa - Muong Hao Valley - Zizi Homestay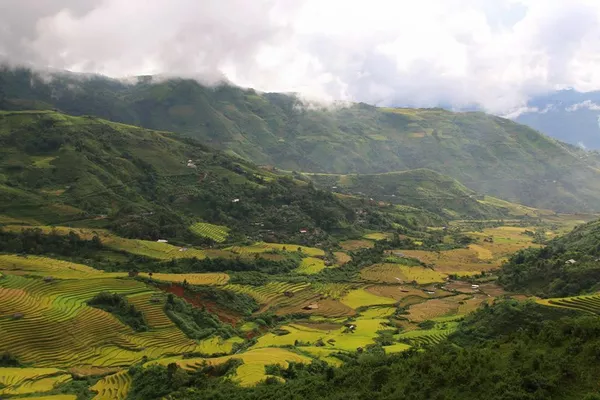 Trek into Muong Hoa Valley with its breathtaking scenery and its traditional villages.
09.00 am: Meet at Sapa
Trek to Muong Hoa Valley, famous for its breathtaking scenery of rice terraces, mountains, and its traditional villages.
05.00 pm: Arrive at Zizi Homestay located in Hau Thao.
Relax and enjoy the stunning view or play and interact with the children of the village.
07.00 pm: Enjoy a delicious homecooked family dinner, cooked by Zizi.
Overnight at Zizi Homestay
View details
Day 2: Zizi Homestay - Ta Van – Bamboo forest – Water Fall – Giang Ta Chai– Su Pan – Zizi Homestay - Sapa
Trek through a mystical bamboo forest and learn about the Red Dao people
07.00am: Wake up to a delicious and hearty breakfast.
08.30am: Trek in the heart of Muong Hoa Valley.
Cross Ta Van, one of the most famous villages, then trek through a beautiful bamboo forest.
Explore the most beautiful waterfall of the valley.
In Giang Ta Chai, learn about the second most important minority of the valley: the Red Dao.
05.00pm: Return to Hao Thau, enjoy your last moment in Zizi homestay
Feel free to explore Zizi's village and enjoy the sunset.
07.00pm: Enjoy the Family dinner
08.30pm: Drive back to Sapa
View details
This is a sample itinerary and may be weather-dependent.
Meet your host
Meet your host
Zizi Homestay & Trekking is a social community that wants to provide the most authentic experience to customers. As a social organisation, they aim to help locals get a better life through tourism in a sustainable manner, and do so by introducing the Sapa culture to the world. Learn about the lives of the traditional Black H'mong people and experience their hospitality!
7 years experience
Fluent English
Community-Based
Litter-Free
What others are saying
What others are saying
Activity Reviews (1)

Host Reviews (22)

 
Cancellation & Rescheduling
Helpful Questions
Long sleeves and trousers
Warm clothes (December-February)
Would we have to bring all our baggages on the trek to the zizi homestay location? Or would it be possible to set down our stuff at the homestay location before beginning the trek?
Boya, 12 Mar 2023
Hi Boya, you would be able to store your belongings at the homestay while you go trekking.