Mangrove Exploration @ Pasir Ris or Sungei Buloh (Age: 2+)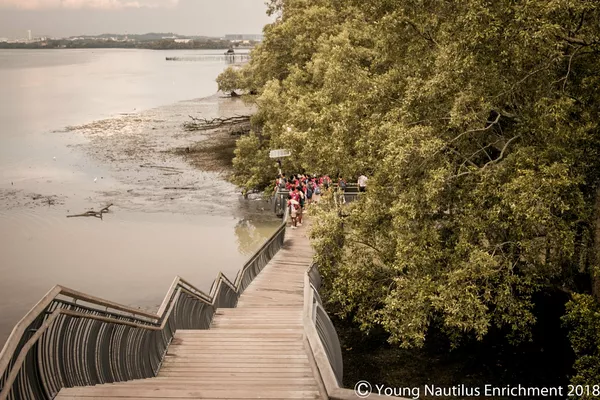 Details

Itinerary

Includes

Availability

Meet at

Host

Reviews

FAQ
Mangrove Exploration @ Pasir Ris or Sungei Buloh (Age: 2+)
Highlights
Explore SG's wetlands with a naturalist guide
Perfect for families with young children (age 2+)
Receive a small souvenir at the end of the exploration!
This is a 2-hour guided exploration of Singapore's wetlands with an experienced naturalist guide. Perfect for nature lovers who want to learn more about the ecological impact of mangroves, and for families. This is suitable for children 2 years old and above.Sungei Buloh Wetland Reserves Mangrove Exploration9th Sept | 10 am12th Nov | 3 pm9th Dec | 10 amBring your family/friends to the Mangrove forest of Sungei Buloh Wetland Reserves, where they will get up close to the biodiversity of the animals and plants of the Mangrove ecosystem! You may get to see animals such as mudskippers, monitor lizards, tree-climbing crabs, kingfishers, crocodiles and many more mangrove inhabitants! Note that although you will not be walking in the water, you may get specks of mud on your feet!Pasir Ris Mangroves Exploration10th Sept | 5 pm14th Oct | 5 pm3rd Dec | 5 pmExplore this hidden Mangrove gem of the East! The protected Six-hectare Mangrove forest is home to many interesting biodiversities such as Fiddler Crabs, Mudskippers, Tree-climbing Crabs, Kingfishers, Hornbills and many more interesting plants and animals! Note that although you will not be walking in the water, you may get specks of mud on your feet!
What You'll be Doing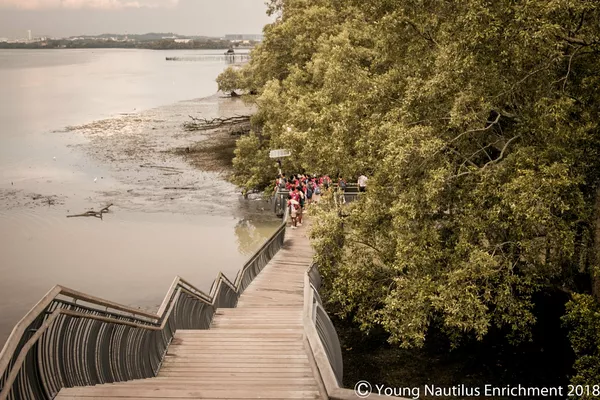 12+
Itinerary:
Get up close to the biodiversity of the animals and plants of the mangrove ecosystem!
Show Details
Availability
Prices in SGD
Select Time for 03 Dec 2023
Where We'll Meet
Start Point
Meet-up at Sungei Buloh Wetland Reserves or Pasir Ris Mangrove (Singapore)
15 mins before selected timeslot
Know someone who might like this?
Useful Information
Start & Ends
Select your preferred date to see timings.
Cancellation & Other Policies
Cancellation

As Young Nautilus would be holding the slot for you and turning down other potential customers, you won't be able to cancel after you book.

Extenuating Circumstances Policy

In the event that one or more participants are tested positive (or suspected) for Covid-19, they are required to present a verification from MOH 2 weeks prior to the trip. Customers can choose to reschedule the trip one time only to a later date within 3 months.
Suitability / Accessibility
Child Friendly (Recommended Age: 2+)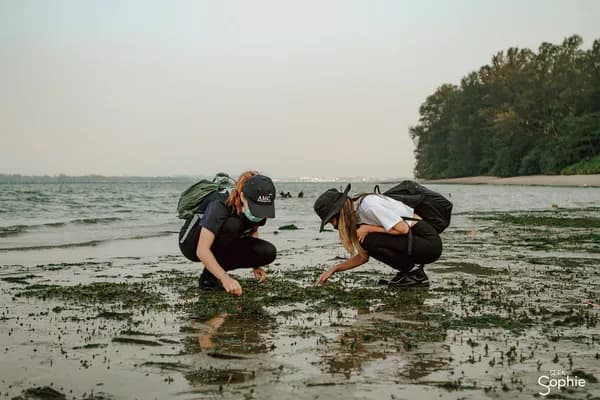 Young Nautilus
Founded by educators equipped with degrees in Life Science and Marine Biology, Young Nautilus is an education enrichment partner for schools and families that provide fun and engaging science learning journeys. By fostering a deeper understanding of the world and the dynamic changes that shape it, they enrich what is taught in the MOE syllabus. Most importantly, Young Nautilus' educators are equipped with the pedagogy skills required to inspire participants' learning through application and critical thinking activities. Together with their patience and enthusiasm in sharing their passion of marine wildlife to the young ones, your kids are sure to learn a lot as they are encouraged to explore and ask away!
Experience: 8 years
Speaks: Fluent English
Acceptance rate: 90%
Top Rated Host
Keep your payments secure by using the Seek Sophie website for all transactions and communications.
Not your usual touristy stuff
Here you'll find some must-sees. But mostly you'll find what's real - not just what's on show for tourists.
Handpicked guides
We're a marketplace, but a highly curated one. We'll only recommend guides who we love.
Planet-Friendly
We believe that travel shouldn't harm our planet. We offset all carbon emissions for trips booked on Seek Sophie.