Mangrove Night Walk with Naturalist Guide
Join-in trip
·
Up to 8 people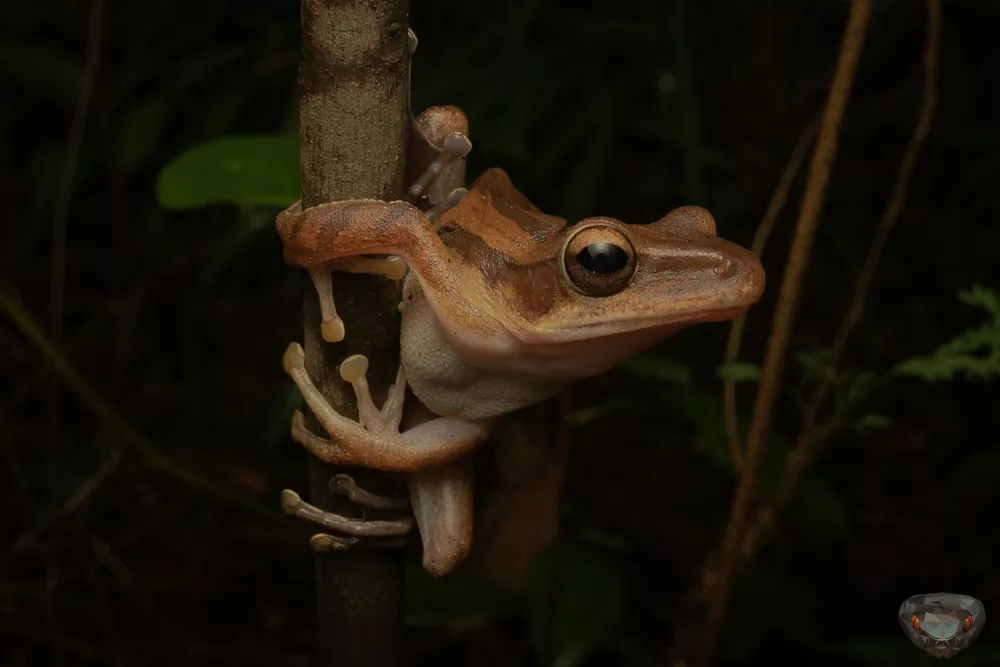 Mangrove Night Walk with Naturalist Guide
Join-in trip
·
Up to 8 people
Know someone who might like this?
Highlights

Details

Includes

Meet At

Availability

Guide

Cancellation & Rescheduling
Highlights
Highlights
Explore Singapore's hidden wildlife with a naturalist guide - you'll be surprised at what you learn/find!
Spot exciting nocturnal animals tucked in a mangrove forest
Great for families
Details
Details
Pasir Ris Park is the only other protected mangrove forest in Singapore aside from its more famous counterpart, Sungei Buloh. Once you step onto the boardwalk into the mangrove forest, you'll get to discover mangrove inhabitants such as horseshoe crabs, vinegar crabs, mudskippers, and various water snakes (at a safe distance of course!). Primary school students would get to apply what they see during this tour to their science curriculum back in school (on different ecosystems and adaptation)!With the expertise of The Untamed Paths' guides, you will be able to spot a lot more night critters than if you were to go alone. The knowledgeable guides would also answer any burning questions you or your child may have. To make the most out of this trip, children are recommended to be above 6 years old. This adventure starts in the evening and lasts about 1.5 - 2.5 hours. DisclaimerPlease only sign up for this programme if you truly value our knowledge and expertise in the field. Wildlife can be expected, however animal sightings are not guaranteed. Come with an open mind and what we can promise is an enriching, educational and immersive experience nonetheless.Important NoteDo note that this is not merely a tour and active participation is encouraged to ensure a holistic experience. Come with an adventurous spirit! A slight degree of discomfort may be expected as you are walking in nature and it could be humid, but all the better for the kids to learn about the natural environment!
Min 2 persons requirement:
Please note that this experience require a minimum of 2 persons to proceed. You may book for fewer than 2 persons, but if there are fewer than 2 persons booked for the date, you may be asked to reschedule to another date.
Tags: Wildlife Walks, Nature Walks, Walking Tours
What's included
What's included
1.5-2.5 hours nature walk
Where You'll Meet
Where You'll Meet
Pasir Ris
Pasir Ris, Singapore
Details
Availability
Availability
Prices shown in SGD
What You'll Do
What You'll Do
Itinerary: Pasir Ris Mangrove Park
Spot night creatures in the mangroves
Walking in the dark reduces the reliance on your sense of sight. The facilitator will teach you how to use your heightened senses to pick out insects, amphibians and other animals. Discover mangrove inhabitants such as horseshoe crabs, vinegar crabs, mudskippers and various water snakes (at a safe distance of course!)
Learn behavioural observation and nifty bits of rainforest ecology from field experts!
View details
This is a sample itinerary and may be weather-dependent.
Meet your host
Meet your host
The Untamed Paths was conceived by a youthful bunch of passionate naturalists who believe in taking the learning outdoors. What started out as just a hobby scrambling around tidal pools and sorting out different frog calls quickly turned into a more serious hobby. The team now hope to bring these immersive nature experiences to everyone in Singapore.
4 years experience
Fluent English
What others are saying
What others are saying
Activity Reviews (6)

Host Reviews (95)

 
Cancellation & Rescheduling
Other Policies
Other Policies
Child Pricing
Children will pay a discounted price
Please click on the
booking form
to see child prices