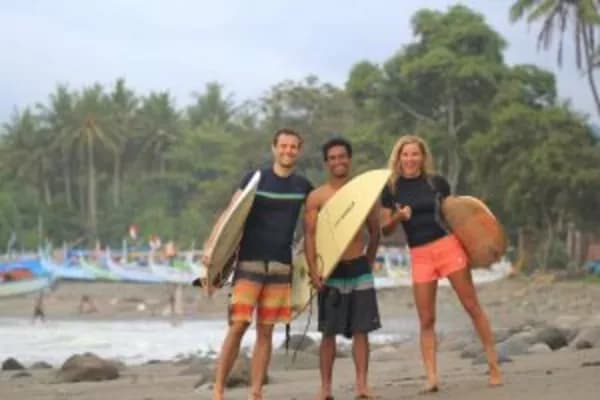 Medewi Ombak Surf School
Speaks:
Fluent English, Bahasa
About Your Host
Sahrul will make surfing fun and easy! His team of native surfers have experience teaching in reputable surf schools in the main surf towns of Bali. The team decided to return to their hometown- Medewi to build up the surfing community hence, sharing surf knowledge with travellers there too!