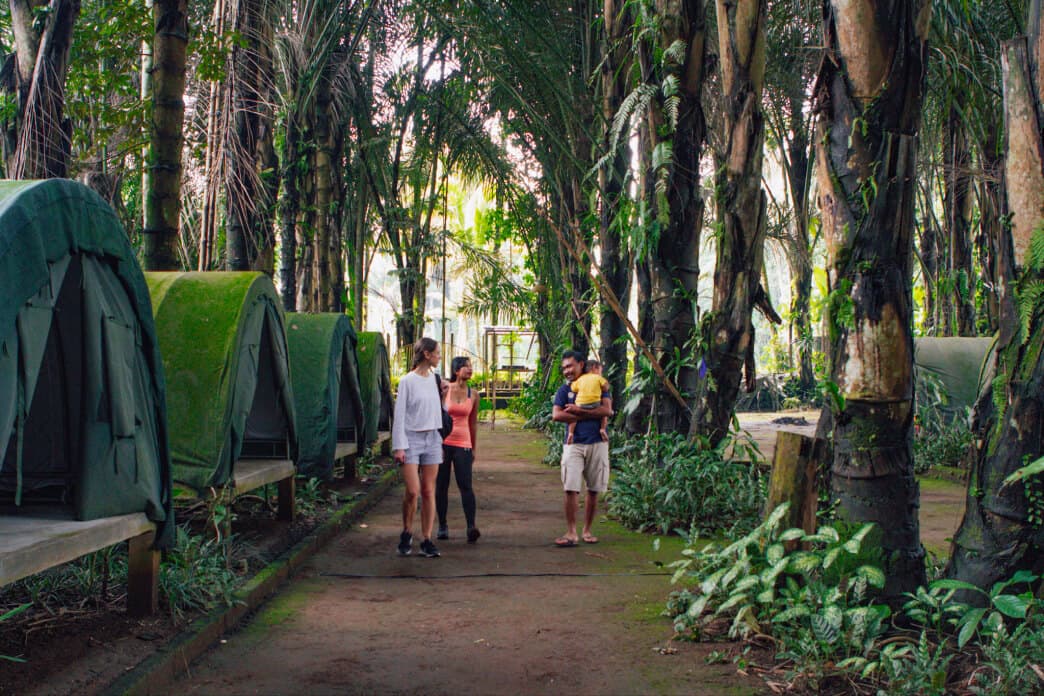 Travel as a Force for Good
Better for Local Communities
Why we care
We recognise that as we travel, we are also responsible to the places that we visit and to our planet, because we are all interconnected. Better for one means better for all.
We have seen the positive impact that our travels can have on local communities. We have seen entire communities in otherwise neglected parts of the world receive greater job opportunities, education for their children and more funding to protect their local ecosystems as a result of tourism.
Unfortunately, we have also seen the harm that our travels can cause. Resources such as land, housing and water are ultimately limited, and there is a delicate balance between the needs of tourists and the needs of locals. We've seen places that are so popular with tourists that they become too expensive and unpleasant for locals to live in. We've even seen places where locals aren't able to get fresh water because it's being allocated to tourist bars and attractions.
We have also seen that often, our travel spending doesn't actually go toward the local community. Most of our travel spending tends to go to hotels, villas and attractions - which are often foreign owned. Yes there is some trickle down effect with tips and job creation, but most of what we spend doesn't end up benefiting the place we're visiting.
We believe we can, and have to do better for the local communities.
Supporting Local Businesses
At last estimation, over 80 percent of local guides are still primarily offline. Often these are small mom and pop shops who don't have the time or resources for online marketing. They'd much rather be out leading a hike in the jungle somewhere, or showing guests their home. This means it's much more difficult for travellers to know about them, or even verify if they're any good.
That's why our team goes on the ground to find the local businesses and guides who are really passionate about what they do and are offering something different. We verify them through interviews and testing out the experiences for ourselves, and then we list them on Seek Sophie.
We believe that when we bring amazing local guides online and tell their inspiring stories, we can make sure that our travel spending goes to local communities and makes a difference.
Supporting Responsible Practices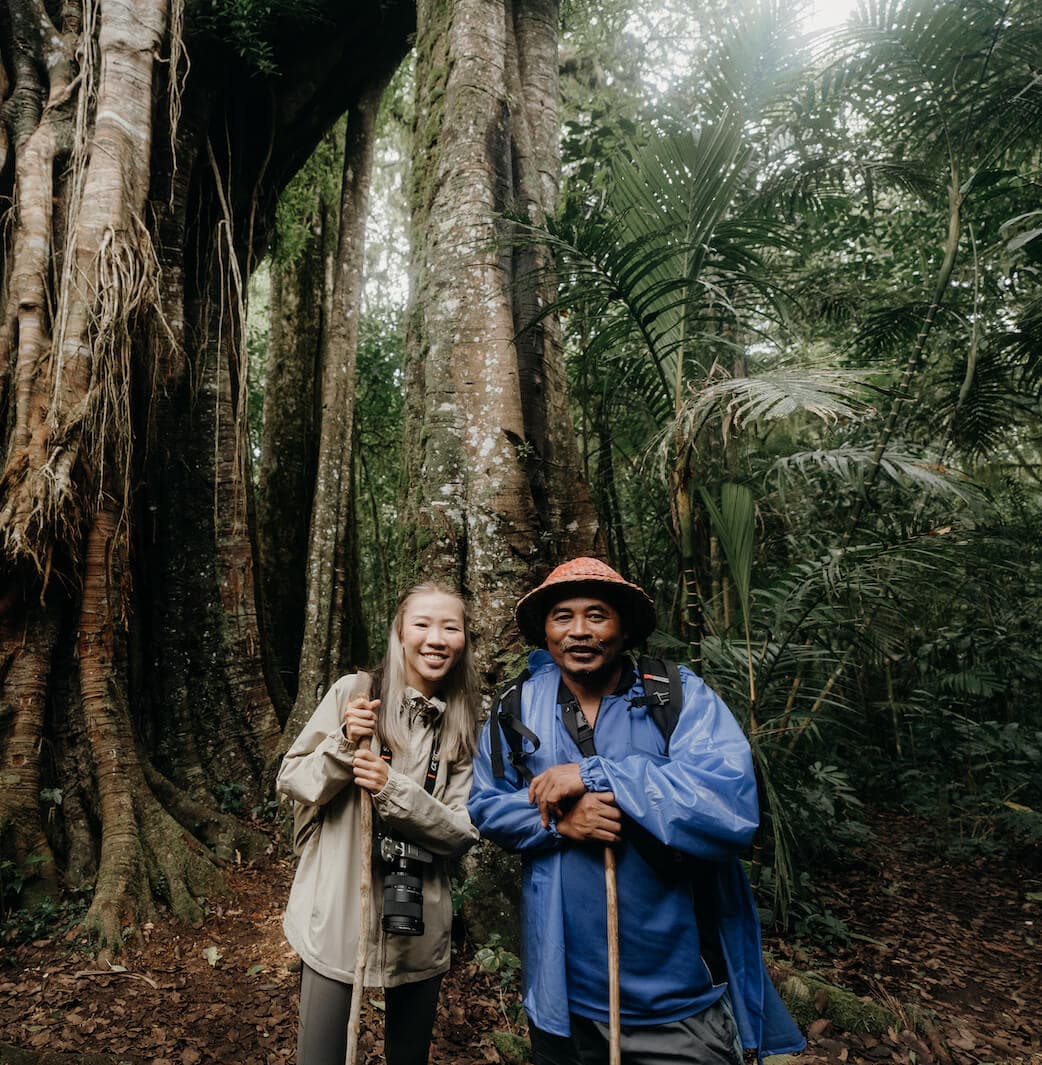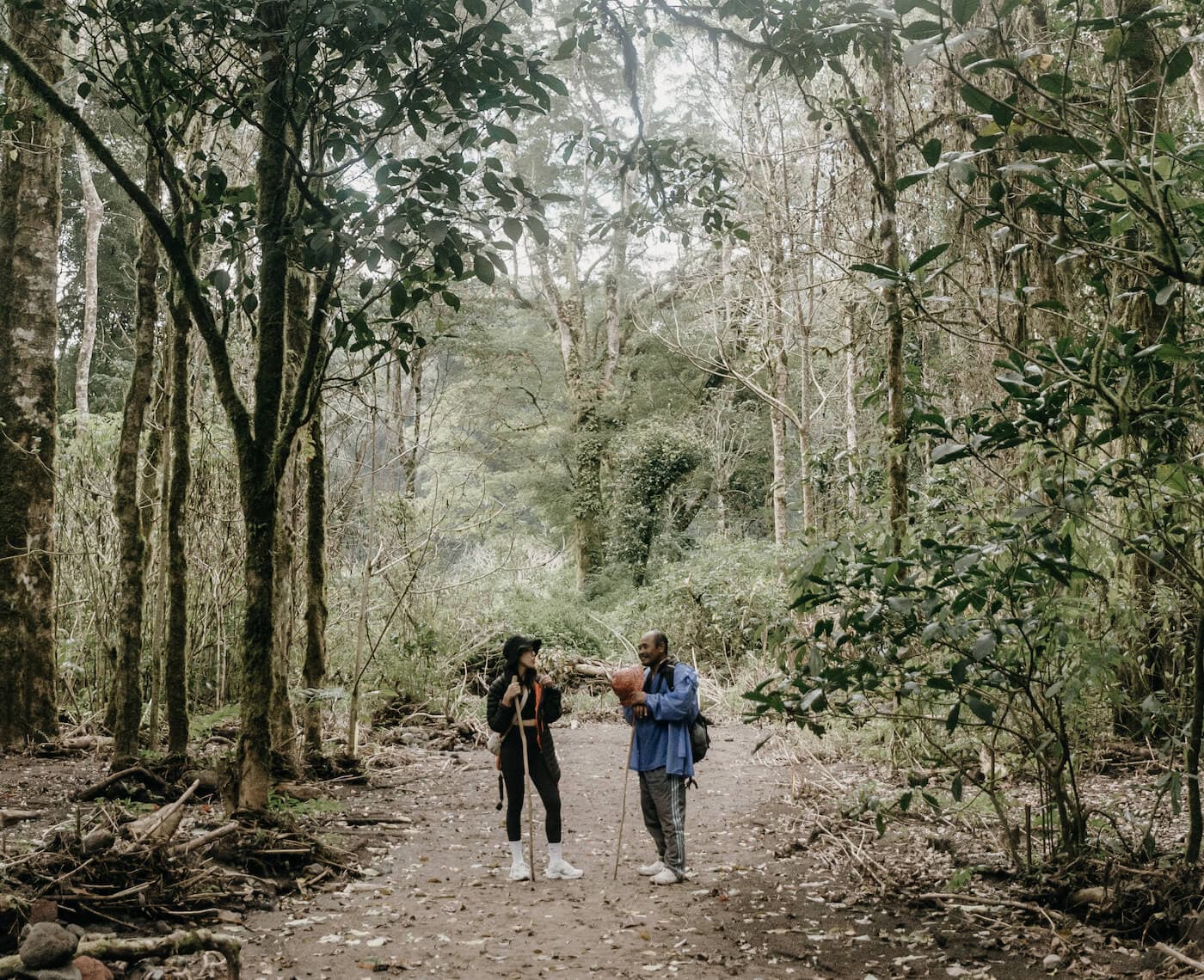 We have seen in our travels that when we choose to spend our money with responsible local businesses, the entire community benefits.
We have seen responsible wildlife guides go on to train other local guides, resulting in the entire community being more respectful of wildlife and ceasing their poaching practices. We have seen women-owned businesses providing employment opportunities to other women in the community, resulting in better education and treatment of women locally.
Here are some of the qualities that we look for in our local guides, where possible in the local context:
Tourism can be vital for spreading conservation practices, and driving economic growth in local communities. We look for local businesses that hire and train from the local community the activity is based in. This ensures that travel spending directly benefits the local communities, that the local youth are equipped with invaluable job skills, and that local communities become vital partners in ground-up conservation efforts.
We do our best to look for local businesses that, in their transportation, use biofuels distilled from plants, animal and/or waste materials, in order to reduce the carbon emissions released into the natural environment while burning the fuel. This reduces the pollution released into the environment while carrying out the activity. This isn't common, but where possible we do our best to find these businesses and share them with you.
Corals are very fragile animals that are closely related to jellyfish. They take a long time to grow and some of them are 10,000 years old! In our diving and snorkelling experiences, we try to find reef-safe local businesses who are careful to prevent corals from being touched or damaged by their instructors or guests.
It can be difficult to find businesses that are zero plastic, as water sources might not be readily available in certain areas such as the mountainous or less-developed towns. However, we do try to find local businesses that are careful about recycling and separating their trash, avoid single-use plastics as much as possible, make sure the plastic trash they have is safely removed and disposed, and train their guides to act as role models to properly dispose of trash.
Social enterprise businesses seek to make profit while maximizing benefits to society and the environment. Where possible, we look out for social enterprises where the principal amount of their profits are used to fund social or environmental programs.
In our wildlife experiences, we look for local businesses that are careful to train their guides to keep a safe distance from wildlife, so as to ensure that no distress is caused to wildlife during the activity. This also means that they are careful to keep the wildlife wild by not feeding them, and do their best to ensure the natural habitats of the wild animals are not disturbed.
In most parts of the world where we operate, societies are largely patriarchal, and women are often excluded from employment opportunities in lucrative sectors like tourism. As a women-owned business ourselves, we are passionate about finding local businesses that have been founded by one or more women and that provide employment opportunities to other women in the community. By supporting women-owned businesses we hope to ensure greater income equality and bring about greater equality in opportunity for future generations.
Travel as a Force for Good Resources