NOT YOUR USUAL
TOURISTY STUFF
You'll find some must-sees here, but mainly you'll find what's
real - not just what's on show for tourists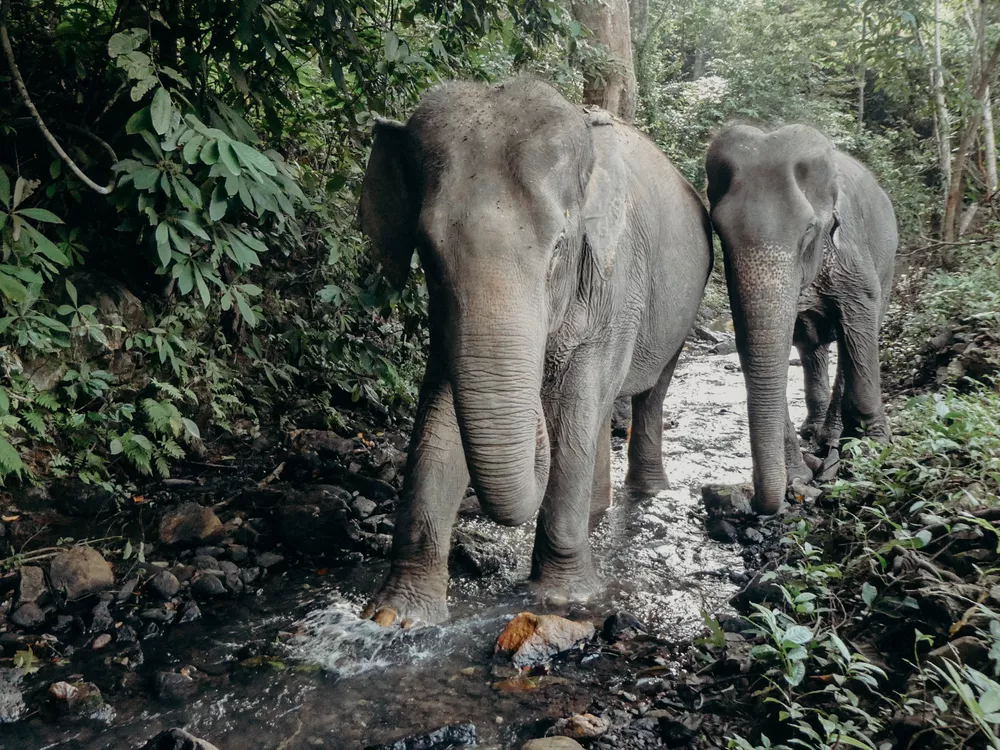 Experience the magic of interacting with elephants while enjoying a sustainable and ethical adventure at Following Giants Elephant Sanctuary. This unique, "no hands", activity allows you to witness elephants in their natural habitat, learning about their personalities and stories as you follow them on a jungle walk. The experience also includes the opportunity to contribute to elephant conservation through seed ball reforestation. Roll seeds into balls with clay and elephant dung, then shoot them with a slingshot to create a natural source of food for the elephants. By choosing Following Giants, you support responsible tourism and become part of a movement that prioritizes the welfare of these gentle giants. This half-day experience is perfect for nature lovers and those who seek an authentic encounter with elephants.What to ExpectWalk together with the elephants through a forestVariety of terrain with some paths being steep, challenging or slipperyMake and shoot seed balls for reforestationDelicious vegetarian buffet lunchRubber boots are provided to visitors, but if you wish to wear your own footwear, be aware that they may get wet or muddy.A FULL DAY trip is available, please see the add-on section to upgrade your trip. A full-day trip will allow you to enjoy a 7.5-hour jungle walk. Additionally, you'll have the opportunity to enjoy activities such as explore a cave, go on a waterfall hike, germinate seeds in the tree nursery, and learn about wildlife in Mu Koh Lanta National Park. You'll also get to enjoy a local herbal drink with the mahouts, which is not offered in the half-day tour. Please note that if you choose the full-day trip program, it will start at 9 am and conclude at 3:30pm.
See More
Top Things To Do in Krabi
Not your usual touristy stuff
Here you'll find some must-sees. But mostly you'll find what's real - not just what's on show for tourists.
Handpicked guides
We're a marketplace, but a highly curated one. We'll only recommend guides who we love.
Planet-Friendly
We believe that travel shouldn't harm our planet. We offset all carbon emissions for trips booked on Seek Sophie.