Encounter Bees, Ants, and Worms @ The Sundowner! (Favourite for kids!)
Join-in trip
·
Up to 8 people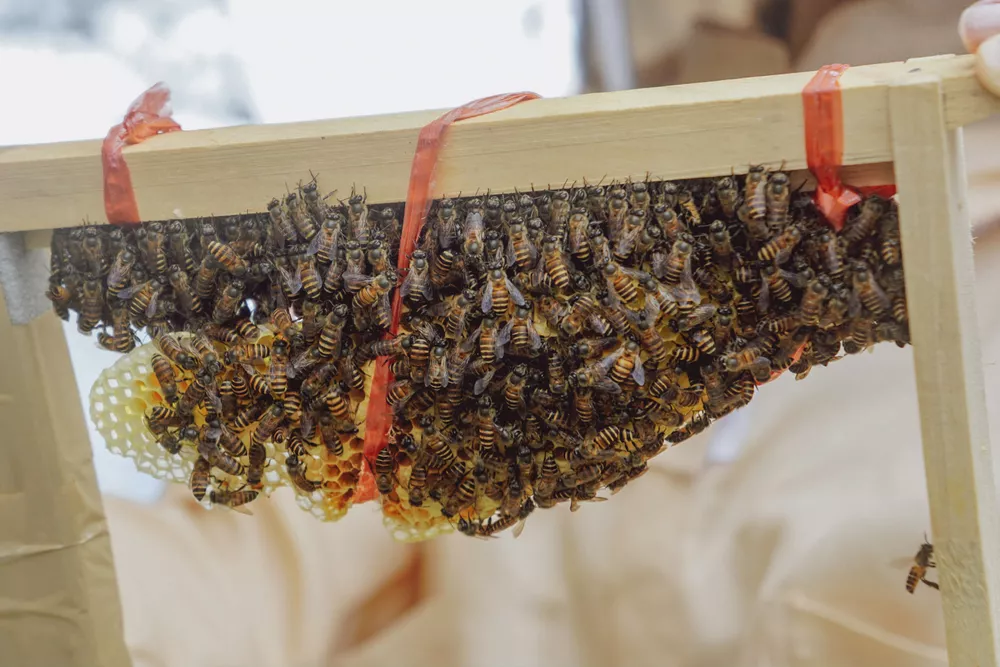 Encounter Bees, Ants, and Worms @ The Sundowner! (Favourite for kids!)
Join-in trip
·
Up to 8 people
Know someone who might like this?
Highlights

Details

Includes

Meet At

Availability

Guide

Cancellation & Rescheduling
Highlights
Highlights
See native bees, ants, and worms in their natural environment
Have a wildlife expert share the crucial role they all play in nature
Feed some bees, take home a vermicomposting kit, and microphotograph some ants.
Details
Details
The Sundowner is most famous for its honeybees, and is now expanding its animal encounter offerings! Take a most interesting excursion out to a rooftop farm, and go up close to three animals crucial to our ecosystem: Bees, Ants, and Earthworms! This is the perfect interactive farm experience for kids and young families, to get them away from the computer screens and interacting with nature.At the Bee Encounter, don a bee suit and inspect native honeybees' nests up close. All of them are rescues, so you are supporting local ecology! Watch them hard at work around the garden harvesting pollen and nectar. At the Secret Life of Ants, learn more about these misunderstood insects. Observe a variety of species in their formicarium (underground lair) and spot their queen! Do a live feeding session and try some macrophotography. At Magic of Earthworms, caress these peaceful critters in your hand and understand how they help create healthy soil, which sequesters carbon from the atmosphere. Finally create and take home your own *vermicomposting kit. *Vermicomposting, or worm composting, is a simple technology for converting biodegradable waste into organic manure, with the help of earthworms. Vermicompost enhances plant growth.
Min 4 persons requirement:
Please note that this experience require a minimum of 4 persons to proceed. You may book for fewer than 4 persons, but if there are fewer than 4 persons booked for the date, you may be asked to reschedule to another date.
Suitable For: Pet-Friendly
What's included
What's included
Garden-infused water as refreshment

Take-home vermicomposting kit
Beverages (we sell drinks separately)
Where You'll Meet
Where You'll Meet
Meet at
The Sundowner Rooftop
The Sundowner Rooftop
705a E Coast Rd, East Coast Road, Singapore
Details
Availability
Availability
Prices shown in SGD
What You'll Do
What You'll Do
This is a sample itinerary and may be weather-dependent.
Meet your host
Meet your host
We bet you've never seen something like this in Singapore. The Unexpected is a collection of unique experiences: rooftop farming, secret pizza club, desert-themed bar and kayaking in the mysterious waters. Each one transports you to different places as if you are overseas.
3 years experience
Fluent English
Community-Based
Litter-Free
Cancellation & Rescheduling
Other Policies
Other Policies
Child Pricing
Children will pay a discounted price
Please click on the
booking form
to see child prices
Helpful Questions
Light clothing as it is held on a open-air rooftop farm