All Your Questions about Halong Bay Answered (Including How to Avoid the Crowds)

/
All Your Questions about Halong Bay Answered (Including How to Avoid the Crowds)
You might be wondering if it's still worth visiting this bucket list destination, how to avoid the crowds and how you can visit it sustainably. We had those same questions too.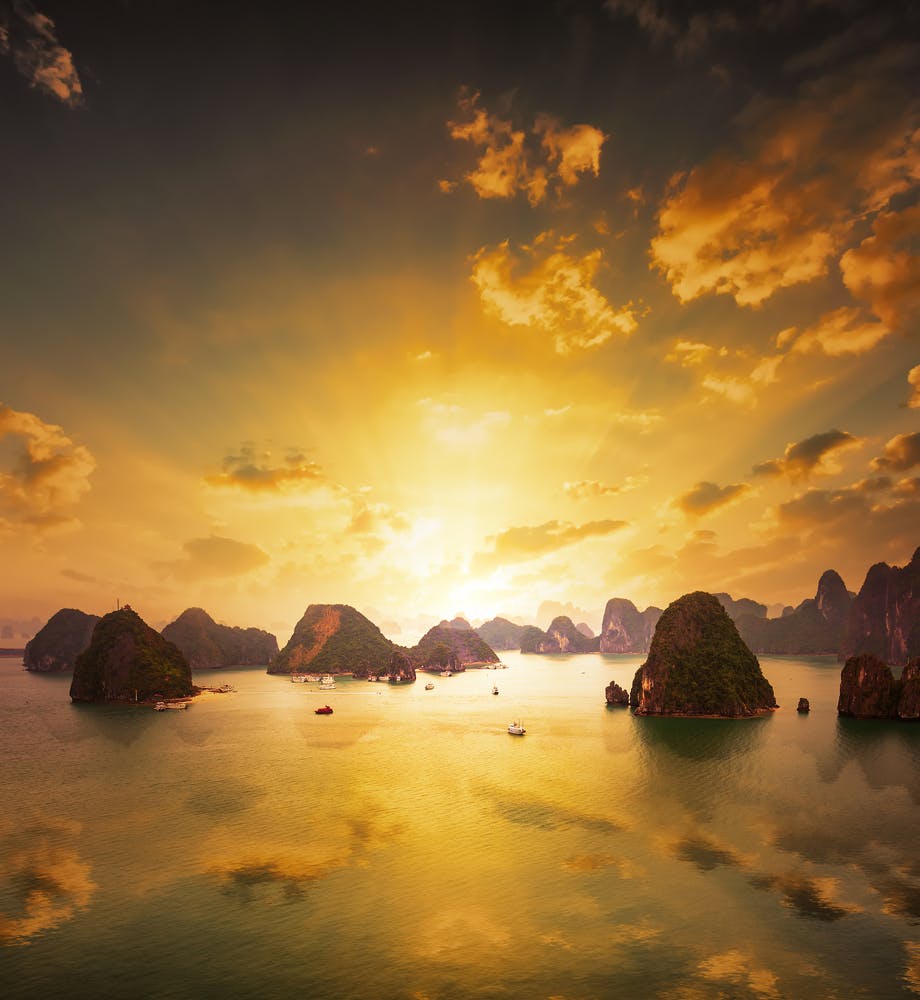 After scouring through sites, talking to our local operators, and experiencing this trip for ourselves, we've put together this guide with insider tips to help you experience Halong Bay in a less-touristy way!

Q1: Is Halong Bay Worth It, or is it Just a Tourist Trap?
We're pretty averse to crowded touristy places, and Halong Bay seems to fit that bill - so it is surprising that we've decided to list Halong on our site. But having been to Halong many times, we strongly believe that if you choose the right cruise + itinerary, it is still worth a couple of days of your time. Think of it as a floating retreat - it's not the most adventurous, but it's a pretty relaxing way to spend a couple of days.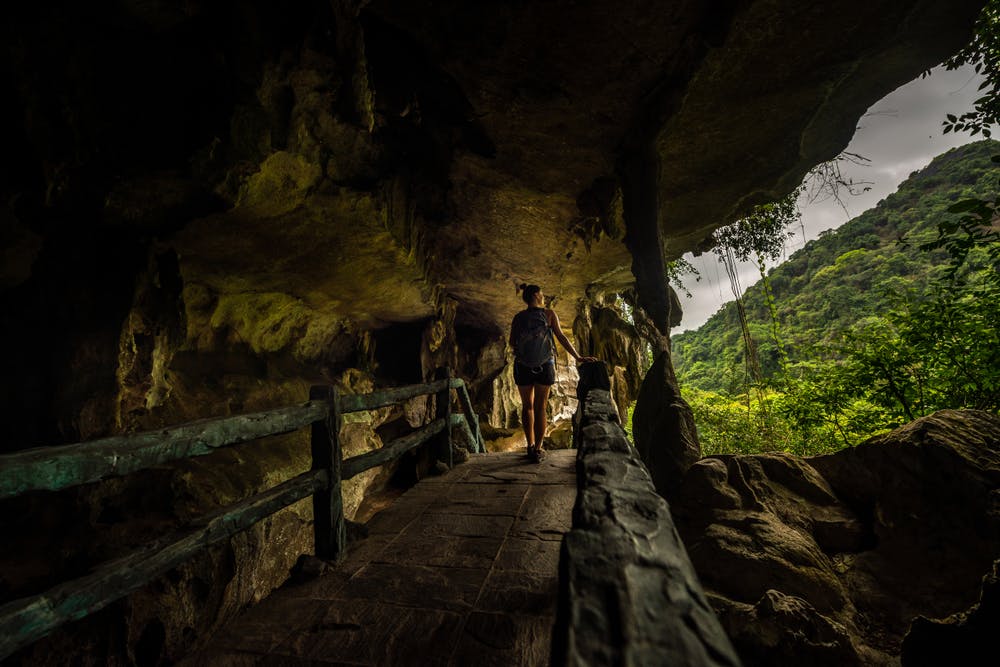 We're not huge fans of the activities offered on many of the boats as they tend to be one-size-fits-all. However, there are boats that are doing more interesting off-grid itineraries like cycling on Cat Ba island and trekking mossy forest trails. We would recommend looking out for those on our site!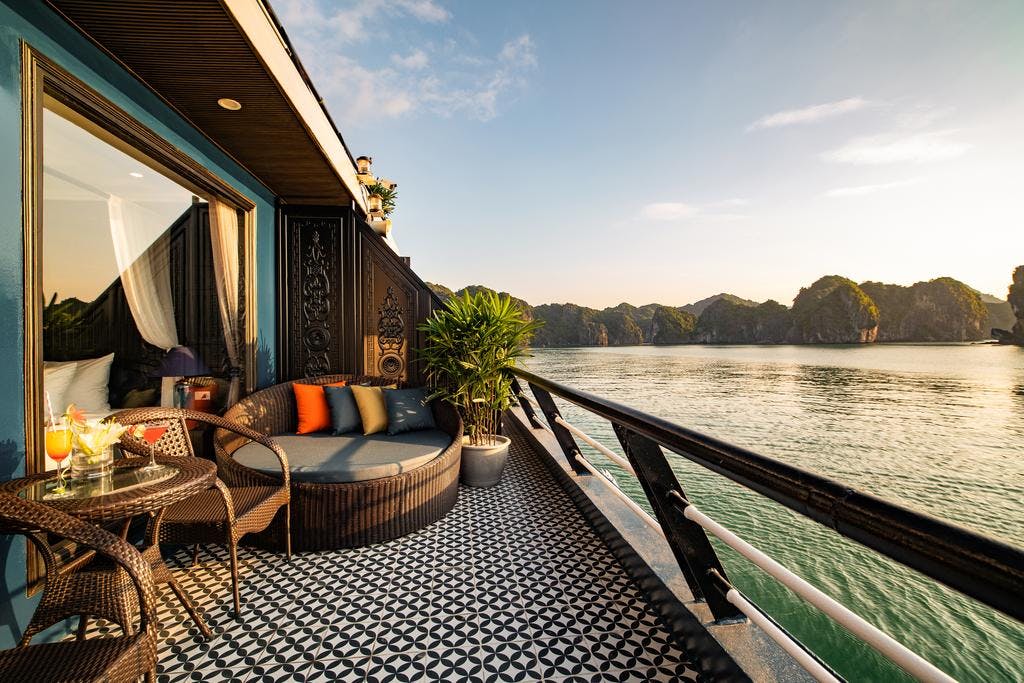 If you wish to get the most out of your trip, you should spend at least a night on board the boat. Day trips usually feel quite rushed, so if you're looking for a relaxing trip with nice cabins, great amenities and yummy food, a 2-day trip on a nice modern boat is the way to go! And for those who want to go all out and pamper yourself, 5-star luxury cruises equipped with spa and jacuzzis services are also available.
Read here for insider tips on how to maximise your trip and choose the best boat in Halong Bay and here for our top 10 Halong boats for every style and budget.
Q2: How do I get to Halong Bay?
Halong Bay is very accessible from Hanoi, with most cruises able to pick you up from Hanoi's Old Quarter, where most hostels and hotels are located anyway. 
If you decide to go for a budget cruise, the meeting point would mostly be at the harbour itself. For a fuss-free transfer from your Hanoi accommodation to Halong, we recommend adding on return transport, which will cost you an additional 5 USD. Your trip's journey depends on the route of the coach - the expressway route takes 2 hours while the non-expressway route takes 4 hours.
Did you know that there are actually two harbours in Halong Bay? 98% of the cruises depart from the main Tuan Chau harbour, while the other 2% departs from Bai Chay. Some of the itineraries that offer off-the-beaten-path experiences will depart from Bai Chay so do take note which port you'll be departing from.  
Q3: Should I Go for a 1-day or 2-day Cruise? 
This depends on what experience you're looking for — a 1-day cruise for those short on time or 2-days to really relax.  
1-day: Short on time and still want to see the best of Halong Bay? Then the 1-day cruise is what you should choose as you'll get to visit the highlights of Halong Bay. Look out for options that take the expressway route from Hanoi, which avoids all the tourist trap shops on the road and allows you to spend 5 hours on water, maximising your time on the bay.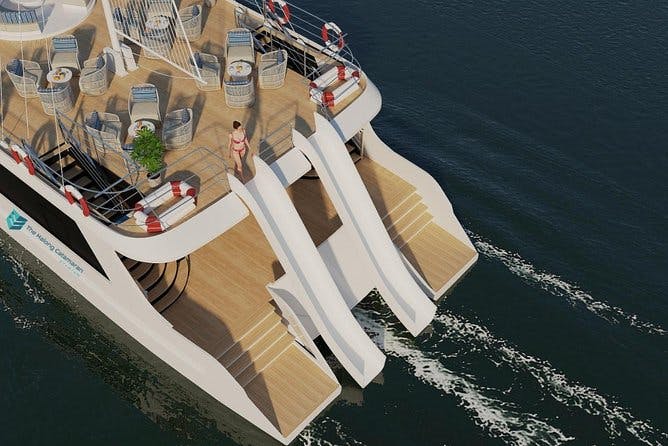 2-day: 2-day cruises are quite similar to the 1-day ones, just that they include an extra day of kayaking and additional places that you'll visit. Most travellers don't tend to do the 2-day cruise just for the additional activities, but rather, they do it for a more relaxing experience as the 1-day ones can be hectic with all your itinerary squeezed into a few hours. We recommend the 2-day cruises if you have a little more time and want a real break from urban life. You'll also find nicer boats on the 2-day cruises.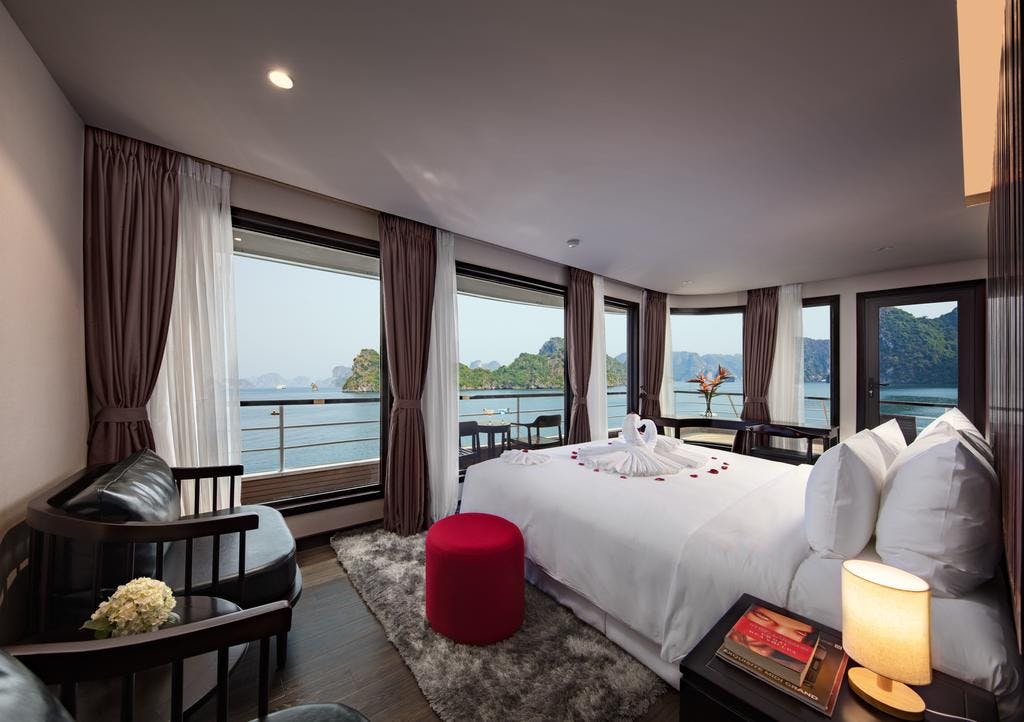 But what am I actually going to see and do on the cruise? Great question! We go into detail about the Halong itinerary here.
Q4: How Do I Avoid the Crowds?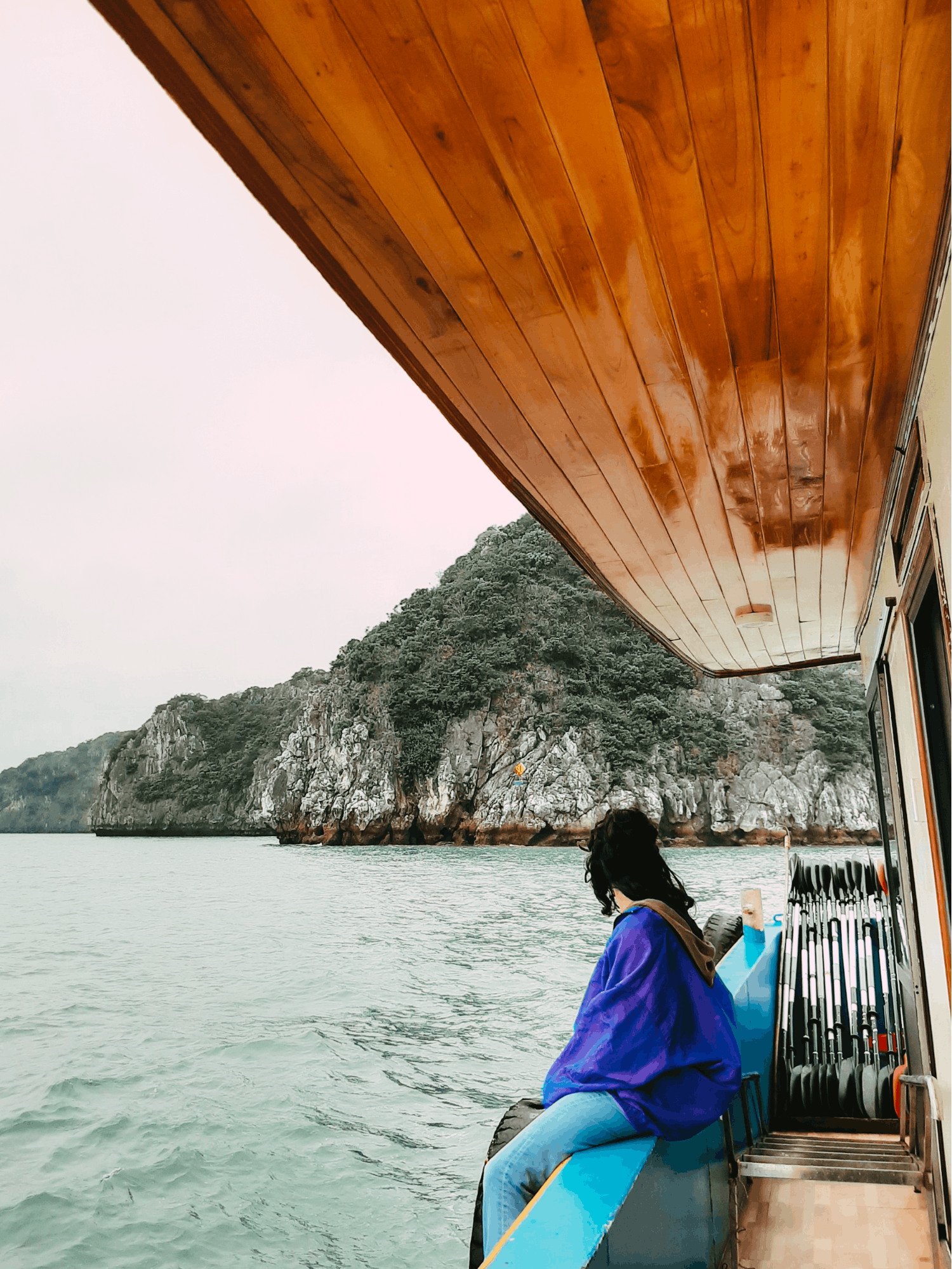 By choosing the less-touristy alternative to Halong Bay:
Did you know that there are two other bays nearby (Bai Tu Long Bay and Lan Ha Bay) that are more secluded and practically look the same as Halong Bay? Both of these bays are less crowded because they are further out and not as accessible from the mainland compared to Halong Bay. However, this doesn't make them any less worthy of a visit! In fact, you SHOULD visit because of this reason.
There are also lesser cruises that go there, making the experience more intimate, where it'll just be you and the bay against the world. Read this article here to decide on which bay to visit and learn about the differences between them.
By choosing when to visit:
Go during spring and summer
Spring (March to May): Overall a good time to visit. It's less crowded during this period and you can expect a cooling temperature of 20-28°C. Just be prepared for some rain!
Summer (June to September): The least crowded period because everyone wants to avoid the hot sun and the rainy season. Prices would be slightly lower as well because there are lesser tourists. Although if you decide to go, you might either become a puddle of sweat or get drenched in rain.
Avoid going in autumn, winter and on Vietnamese holidays
Autumn (October to December): This is peak season thanks to the pleasant weather (17-25°C), low chance of rain and the Christmas holidays. Prices are likely to be the highest during this period as well.
Winter (January to February): Probably the second most popular time to visit. Temperatures here are the coolest, ranging from 16-20°C, with the bay prone to more fog. Be prepared for some crowds (though not as much as Autumn) and a higher price during this period because of the holiday season. 
Avoid Vietnamese holidays (30th Apr and 1st May) as there will be an influx of domestic tourists.
*Note: Ultimately, Halong Bay is going to have plenty of people no matter when you choose to visit. That doesn't mean that you can't have a quiet and private experience though. In fact, we're always on the lookout for less-touristy ways to experience these iconic destinations!
Q5: Is it True That There's Rubbish All Around Halong Bay?
This is a commonly asked question from travellers and we understand why. No one wants to travel miles to visit a UNESCO heritage site just to see litter everywhere. To answer the question, currently, no, there isn't rubbish in the area. We were happy to see clear emerald waters without plastics in sight. Previously, before the plastic ban, there was quite a fair bit of rubbish because of Halong's popularity and influx of tourists. 
The Vietnamese government has implemented measures to curb this problem and you'll be happy to hear that the single-use plastic ban has been in effect since September 2019. In addition, cruise ships are also making a concerted effort to be environmentally friendly and have replaced plastic bottles with glass ones like this! 👇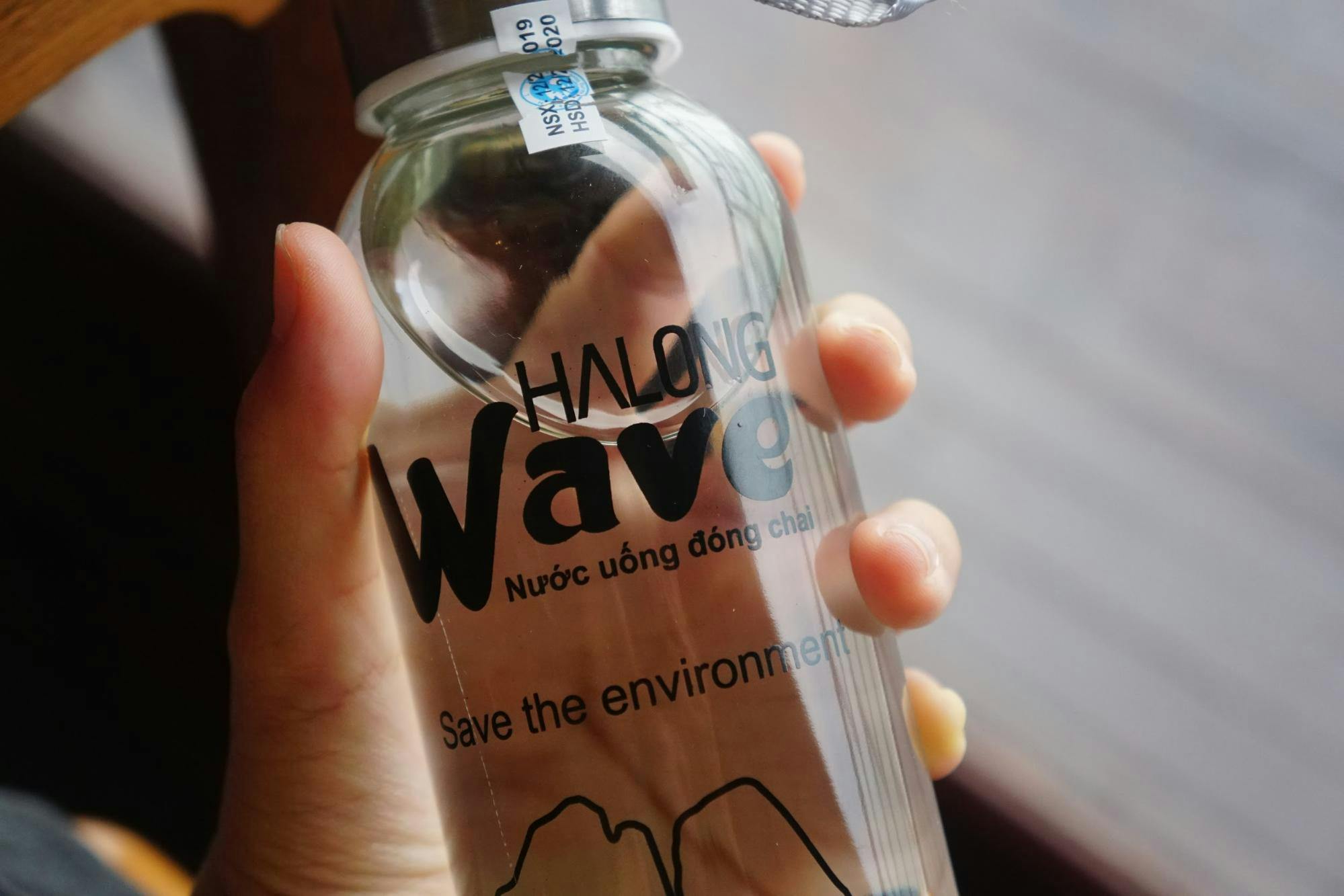 With up to 7 tonnes of trash generated daily, this is excellent news to hear and a step in the right direction! Rubbish would probably ruin your trip and endanger the wildlife there, so this is a positive sign of the government's interest to protect the area and its communities. With that said, please try to avoid bringing plastic bottles on board. If you have to, don't throw it away on the boat itself, but bring it back to land with you and recycle it after. 
Q6: Can I Swim in the Waters of Halong Bay?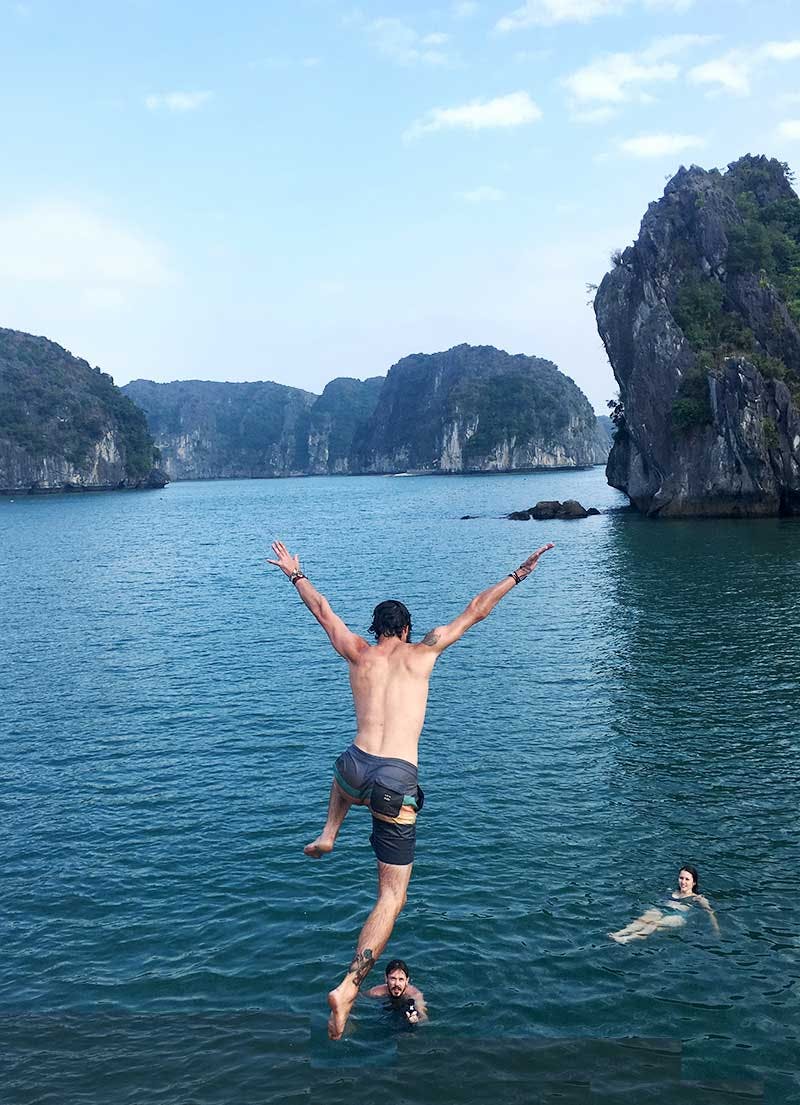 Yes, you can swim in the waters as it is quite clean now. Though do take note that if you wish to swim you will have to follow the safety regulations of the area and not all areas are suitable for swimming. Make sure to ask your guide before jumping into the water!
Post-COVID Lockdown Situation:
What is the situation like in Vietnam now?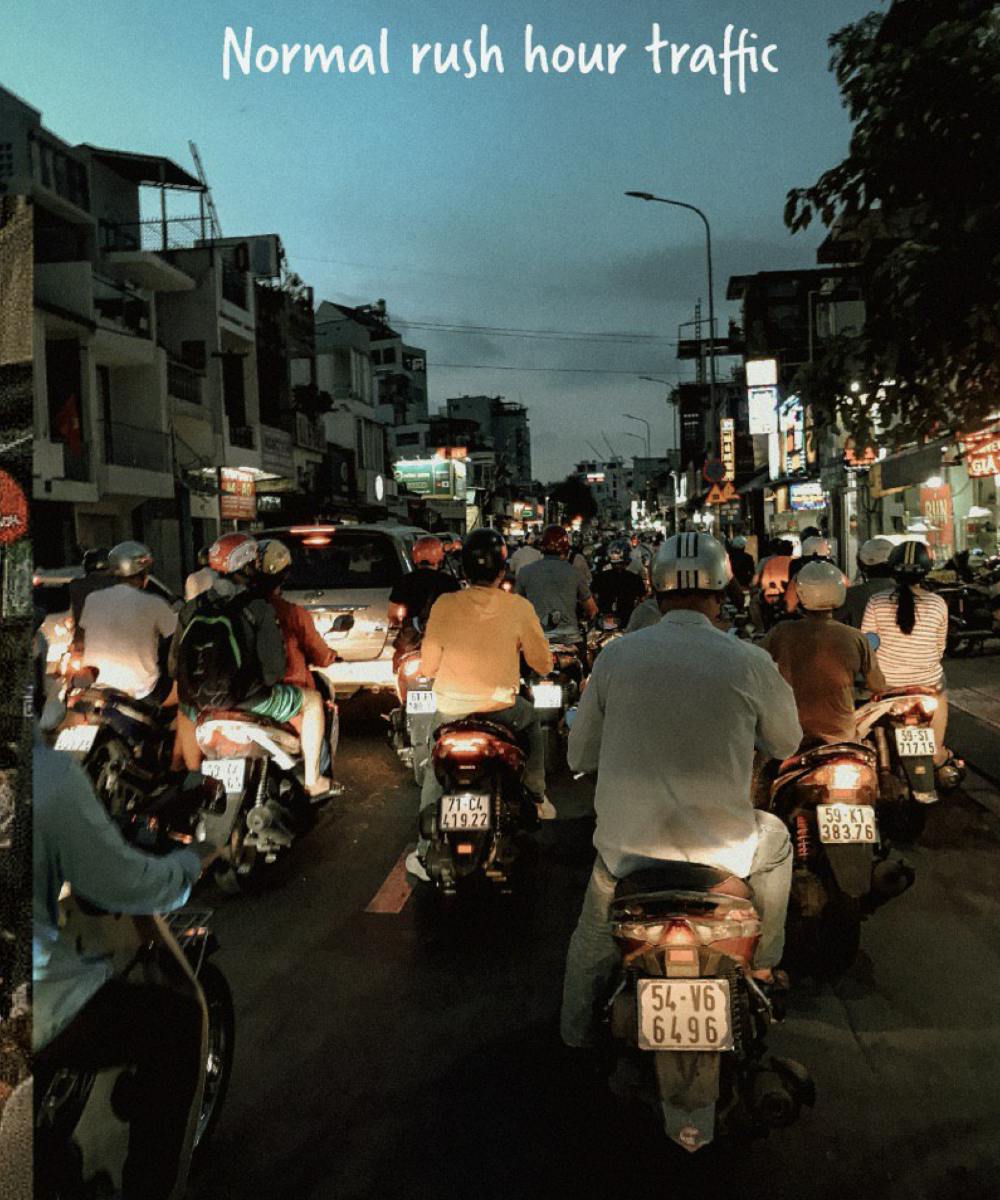 Vietnam is pretty much back to normal life which is an excellent sign and people are going about their daily lives doing everyday mundane activities without much worry! People are also hopping on planes and travelling to and fro to places such as Halong and Danang. Vietnam has done a great job handling this pandemic and with their aggressive testing (highest rate of testing per confirmed infection in the world!) they've been able to keep their infections low with zero deaths.
What measures are in place right now?
If you are planning to take a flight, you will need to fill in a health declaration and masks are required to be worn on flights. Temperature taking is also required before entering enclosed spaces. On boats, there are hand sanitisers available for all to use and social distancing is encouraged to ensure the safety of everyone.
When can I start travelling there?
Currently, only domestic travel is open and many of the cruises are operating on a limited schedule. Some of our local operators predict that the government will open its borders in October 2020 (no promises though!) to international tourists. Despite this, we should see domestic travel opening as a great sign as it shows the confidence the government has!