Unique One Day Pottery Classes in Singapore

/
Unique One Day Pottery Classes in Singapore
If you're looking for a fun thing to do this weekend, pottery is one of our faves!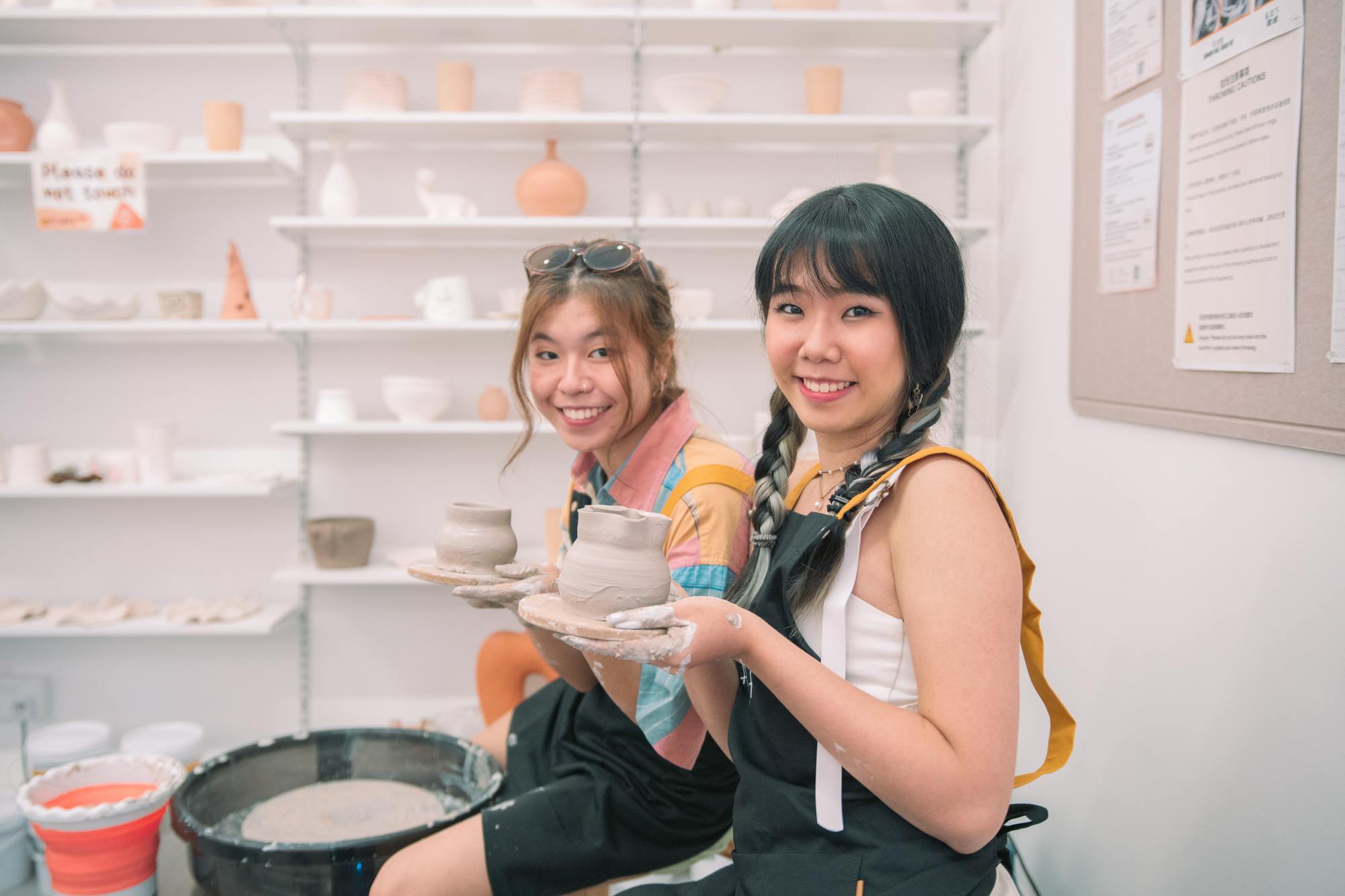 We love doing pottery! There's something really calming about working with clay, especially when you get to make something beautiful (or imperfectly perfect 😉) at the end of it. We love it so much we have done it for birthdays, hen parties and dates! Here are three of the most unique ones we think you should try!

Learn to Make Fine Ceramics Used by Shangri La
This is perfect if you want to learn from the very best. Dirty Hands Only makes fine ceramics used by Ritz-Carlton, Shangri La, Mandarin Oriental - need we say more?!
In this 2-hour intro to pottery class, you'll learn both pottery techniques (hand building & wheel throwing) on a cosy rooftop garden.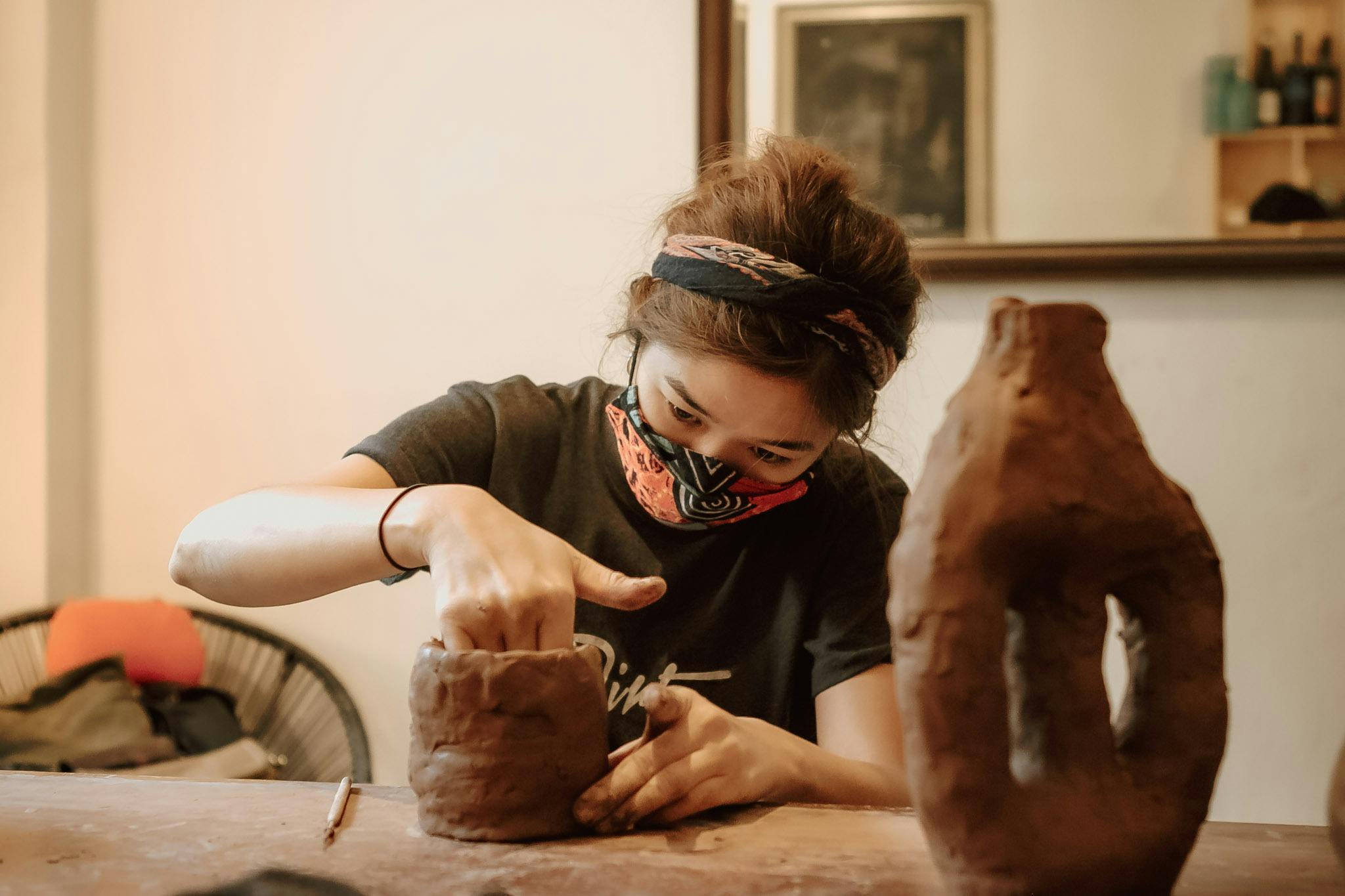 The wheel throwing technique is what you see out of the movie 'Ghost', where you use a pottery wheel to create pieces that are symmetrical (for e.g. bowls, cups). The wheel is amazingly fun & therapeutic - we even wanted to get our own at home after the session!
Hand-building on the other hand is the most traditional pottery technique, where you can mould clay with your hands to make whatever organic shapes your imagination can think up! You can make a beautiful wabi sabi vase, or a sake bottle - anything that you like!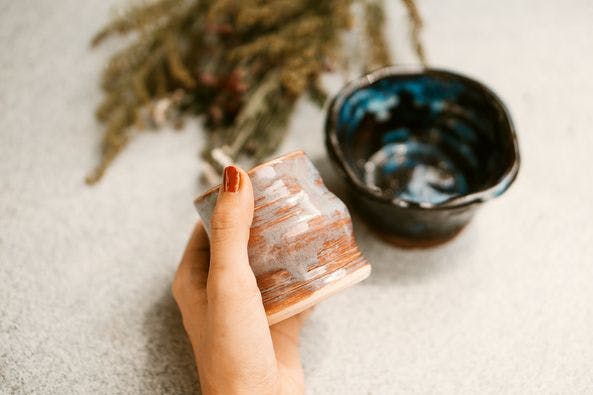 The best part? After the class, your instructor will glaze your handmade pieces in their gorgeous signature glazing style - so your pieces will look like they were purchased from a fancy ceramics boutique. They may be too pretty to use!
Like this? Book it here 👇
Private Pottery Session in a Lush Zen Garden
This private pottery class in a lush garden studio is a great one for a special date or birthday. We love how green and peaceful this space is - the lush green garden vibes really help get the creative juices going!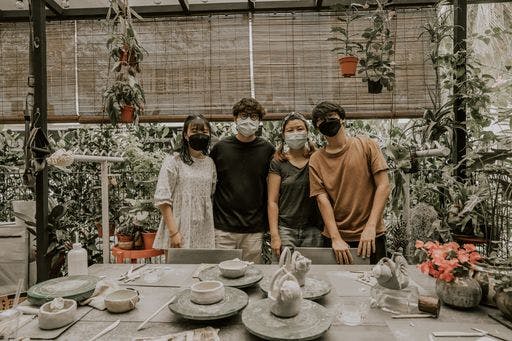 During this 2-hour class, you'll learn hand-building from a creative designer. Emily, your instructor, is really kind and patient, and encourages her guests to be super creative. As it's a private class, you'll get Emily's full attention to help you create magic ✨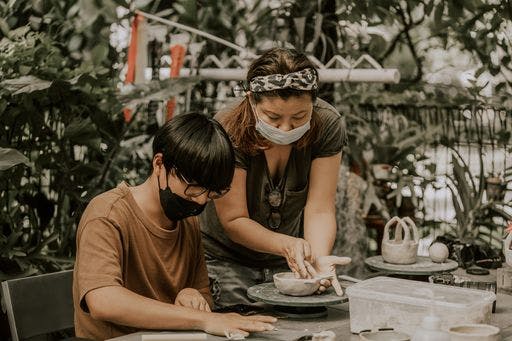 The hand-building technique is incredibly versatile so you can really make anything you want. When we first started making pottery, we thought that wheel throwing would be more fun than hand-building. But when we realised that we could go really crazy and creative with hand-building, we were sold!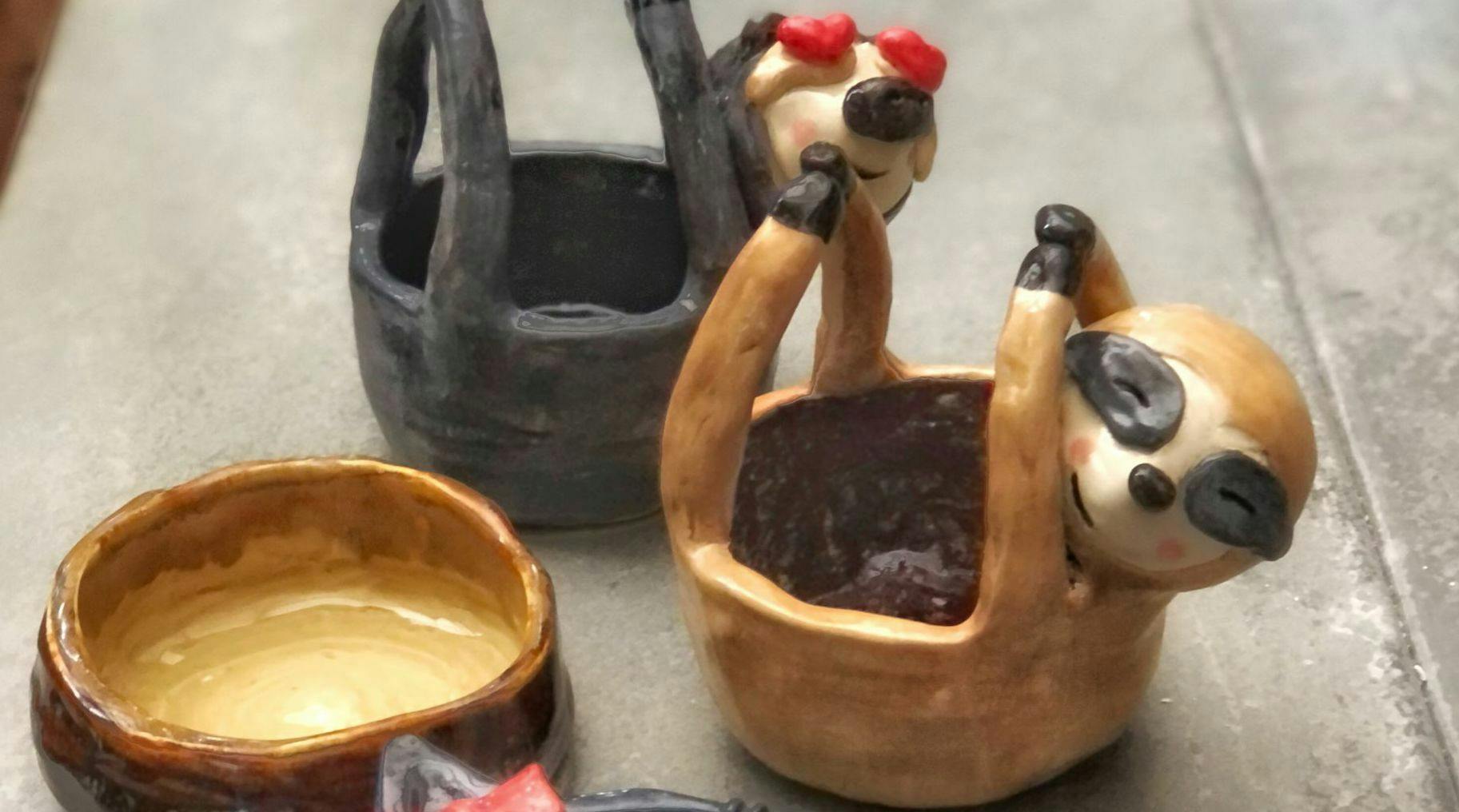 After the class, Emily will also help you fire & glaze your piece. You can choose the colours of your glazing - so your custom piece will really come alive. Look at how gorgeous our piece turned out!
Like this? Book it here 👇
Break Something! Then Make it Beautiful
This is a really special one that's both immersing in a philosophy and learning an art form - the art of Kintsugi.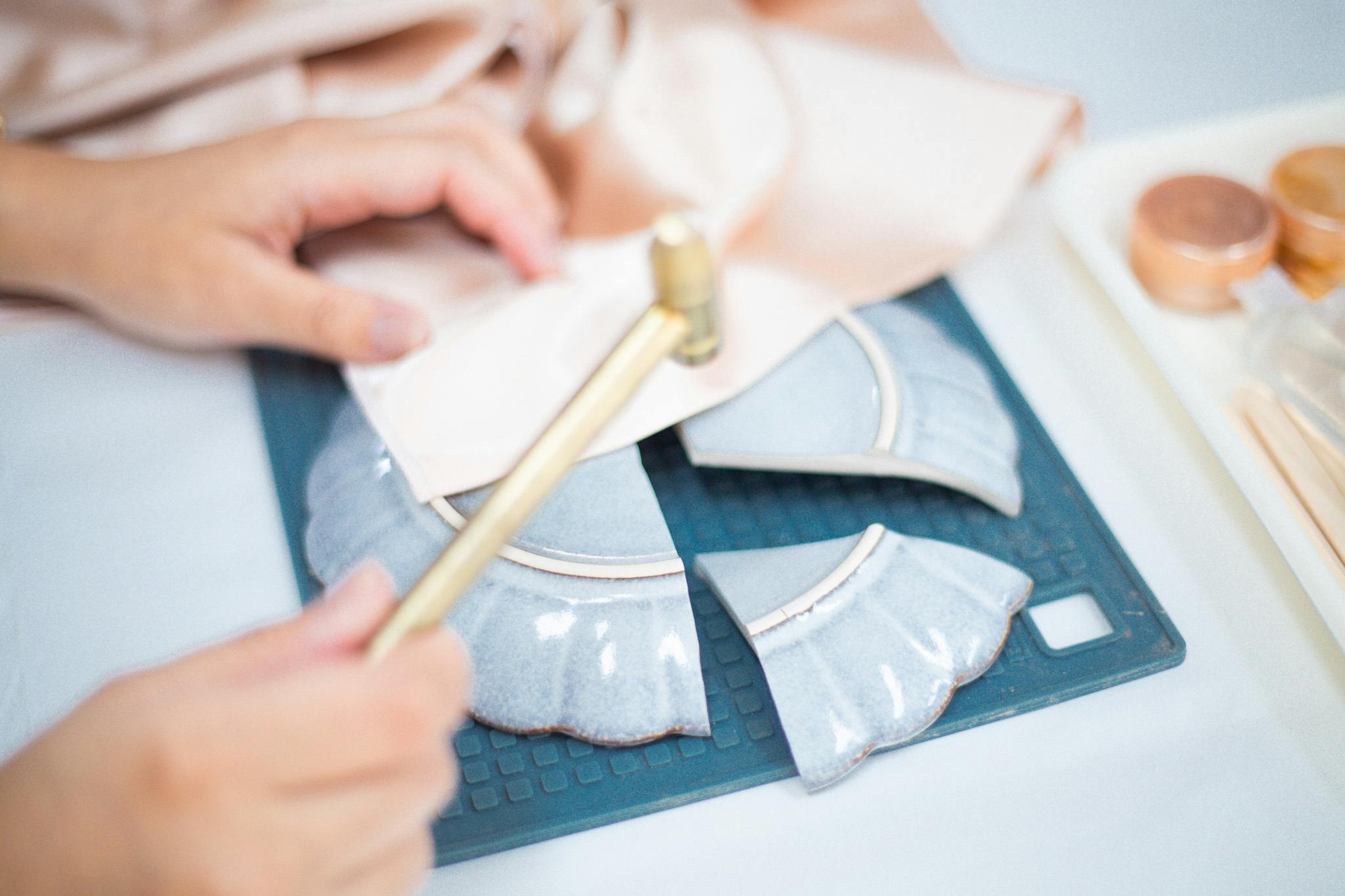 Kintsugi is the Japanese art of putting broken pottery pieces back together with gold — a metaphor for embracing our flaws and imperfections.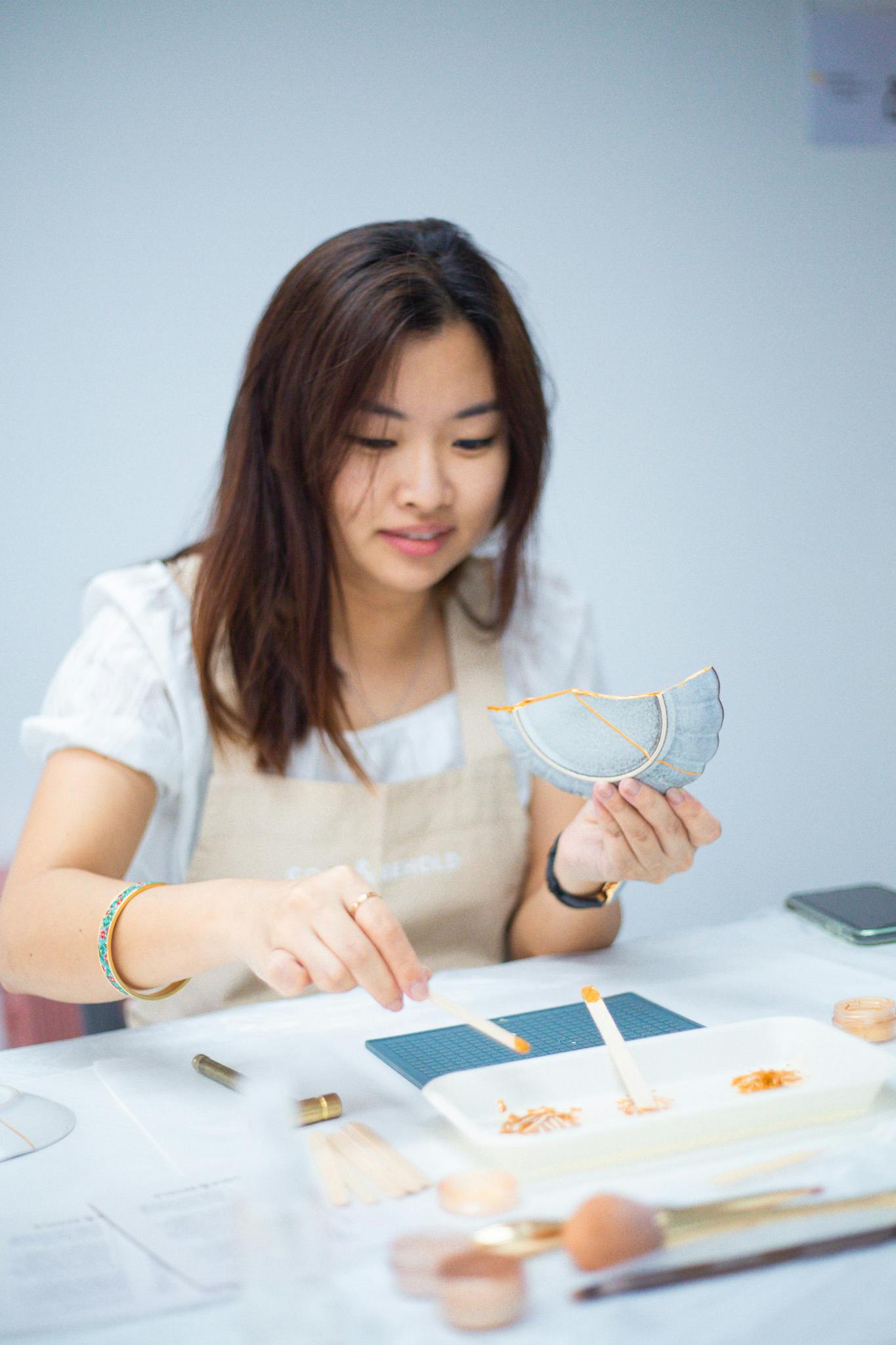 Your instructors at Gold & Behold applies this philosophy in their craft, and they hope to encourage you in your own healing and mental health journey.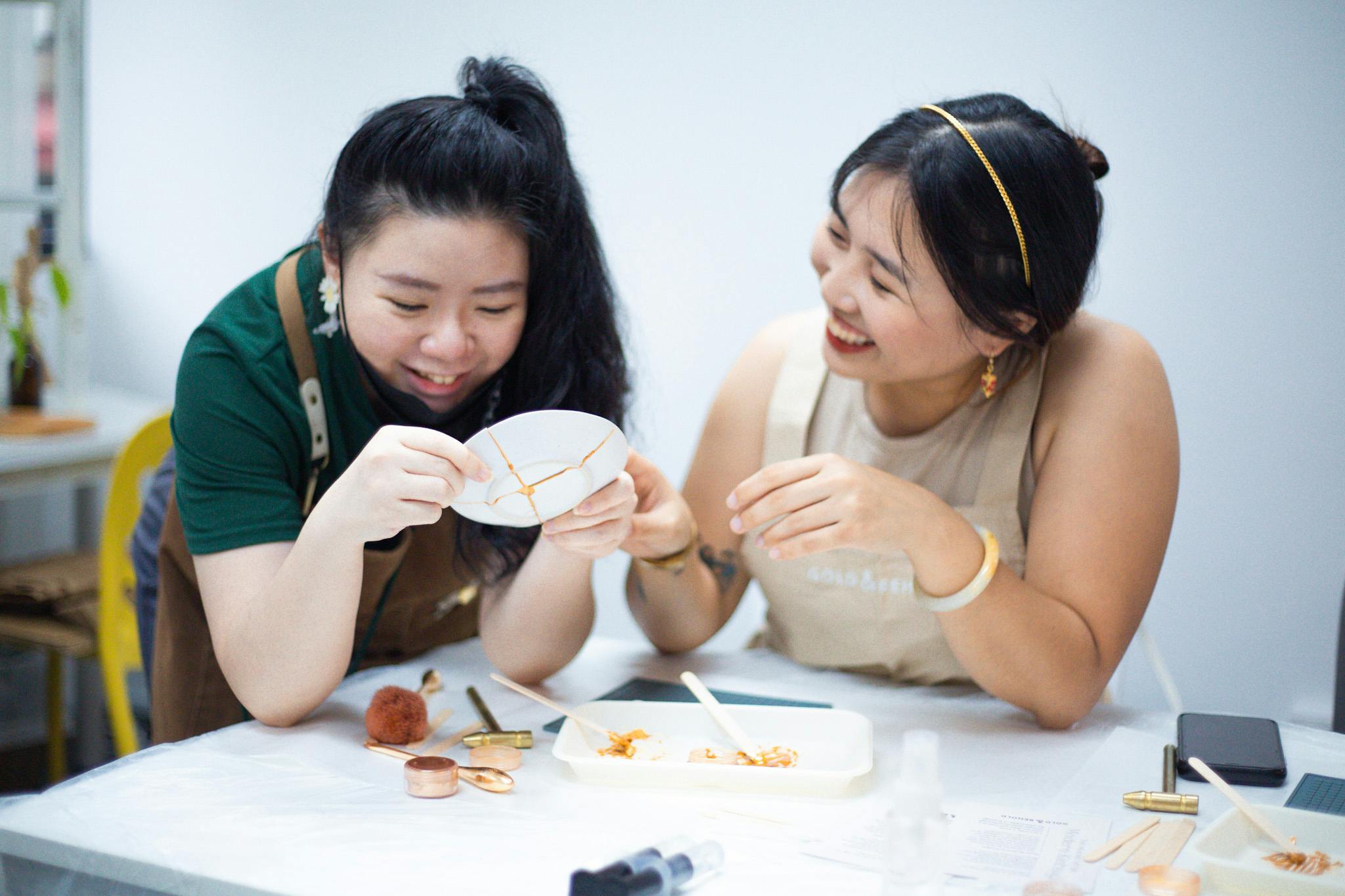 Here, more than just a class, you'll learn to slow down, have an honest conversation with yourself, sit with your imperfections, break and rebuild broken pieces both figuratively and literally.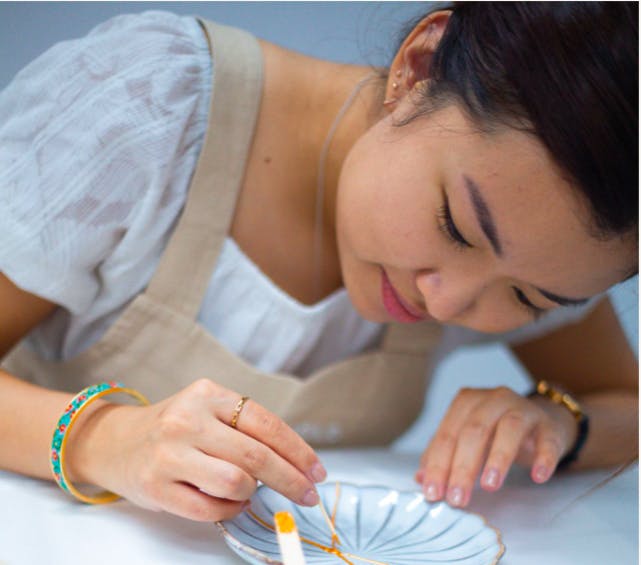 And at the end of this, you'll feel refreshed, and have a beautiful and meaningful ceramic piece to bring home. It's not perfect, but there is only one of it in the world and it's gorgeous.
Like this? Book it here 👇