75 Coolest Family-Friendly Activities in Singapore

/
75 Coolest Family-Friendly Activities in Singapore
Forget the zoo, explore urban farms, hidden marinelife and uncover abandoned forts instead!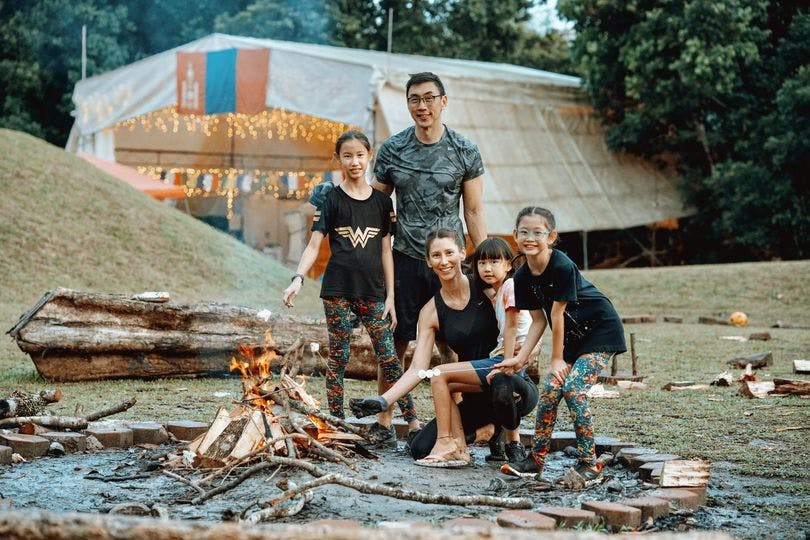 Hi! Welcome to Seek Sophie
We take pride in finding the best local guides and experiences. We will only recommend what we love, and hope you love them too.
Jump to Section:
Wildlife and Animals

Fun Nature Trails

Watersports & Island Hopping

Cool Art Jams

Pottery & Other Creative Workshops

Foodie Adventures

Fascinating Heritage Trails

Other Cool Stuff
If you're looking for new/fun experiences with your kids, here is the ultimate guide to the coolest family-friendly activities in Singapore! We promise that even adults would love these.
Frequently Asked Questions
What Are Some Fun Family Bonding Activities In Singapore?
There are lots of family activities in Singapore to do! Singapore is one of the most family-friendly cities in the world. If you're looking for
nature activities
, you can head to some of the many parks in Singapore - from Botanic Gardens, to MacRitchie Reservoir (monkeys!), to our personal favourite, Sungei Buloh (monitor lizards, crocodiles and more!). You can also see hidden marine life at Singapore's
intertidal zones
, or visit some of Singapore's many
urban farms
to see bees, insects in a sustainable setting. One of our favourite outdoor activity with kids is
mangrove kayaking
in Pulau Ubin - you feel completely immersed in nature and you get to see the disappearing kelongs (fish farms) up close. If you're looking for
foodie activites
, you can make wood-fired pizza at a secret supper club, learn to make the iconic bubble tea that Singaporeans love or even try private dining!
Private Dining
is one of our favourite things to do in Singapore, especially as a family because you get to see how other people live, enjoy the hospitality of people you'll never get to meet and often get to enjoy food that's much better than in a restaurant! There are also lots of cool art and crafts experiences in Singapore for families. You can go for graffiti painting, splat art against the wall or even a mindfulness art class. You could try out parent & child pottery, or even teach your kids woodworking. Singapore is absolute heaven for any parent looking for a fun family day out (that's also fun for adults!).
What Activities Can Bring Families Closer?
Any activity that doesn't involve each person staring at their individual screens could potentially bring families closer together! As long as each participant in the activity is engaged with the activity, and with one another, that's an invaluable bonding experience. If a family day out sounds a bit too extravagant, here are some simple bonding activities to do with the family. You can cook a simple dinner together (kids can fry eggs, or help with mixing cake batter!), set up a movie night (Studio Ghibli is our favourite), hold board game parties or even set up a tent in your living room and go indoor camping together!
What Do Families Do In Singapore?
Lots of stuff! Singapore is an incredibly family-friendly place. Singaporeans are food-obsessed so families love going out for meals - whether it's at the local hawker centre, Haidilao hotpot (a kiddo fave as they usually give out free toys!) or the latest kid-friendly cafe in town. On the weekends, families are often busy with classes for their kids - whether it's an art class, Chinese language class or sports class. But when they have free time they would take their kids out to a nature park such as the railway corridor, or to the mall. Birthday parties are huge in Singapore so parents will often organise an indoor playground session, or a party with a bouncy castle, a magician, prata and even ice cream making sessions.