Top 5 Non-Touristy Things to Do in Bali
Top 5 Non-Touristy Things to Do in Bali
If you're looking for Bali's hidden gems, here are some of our favourites! We promise no Bali swing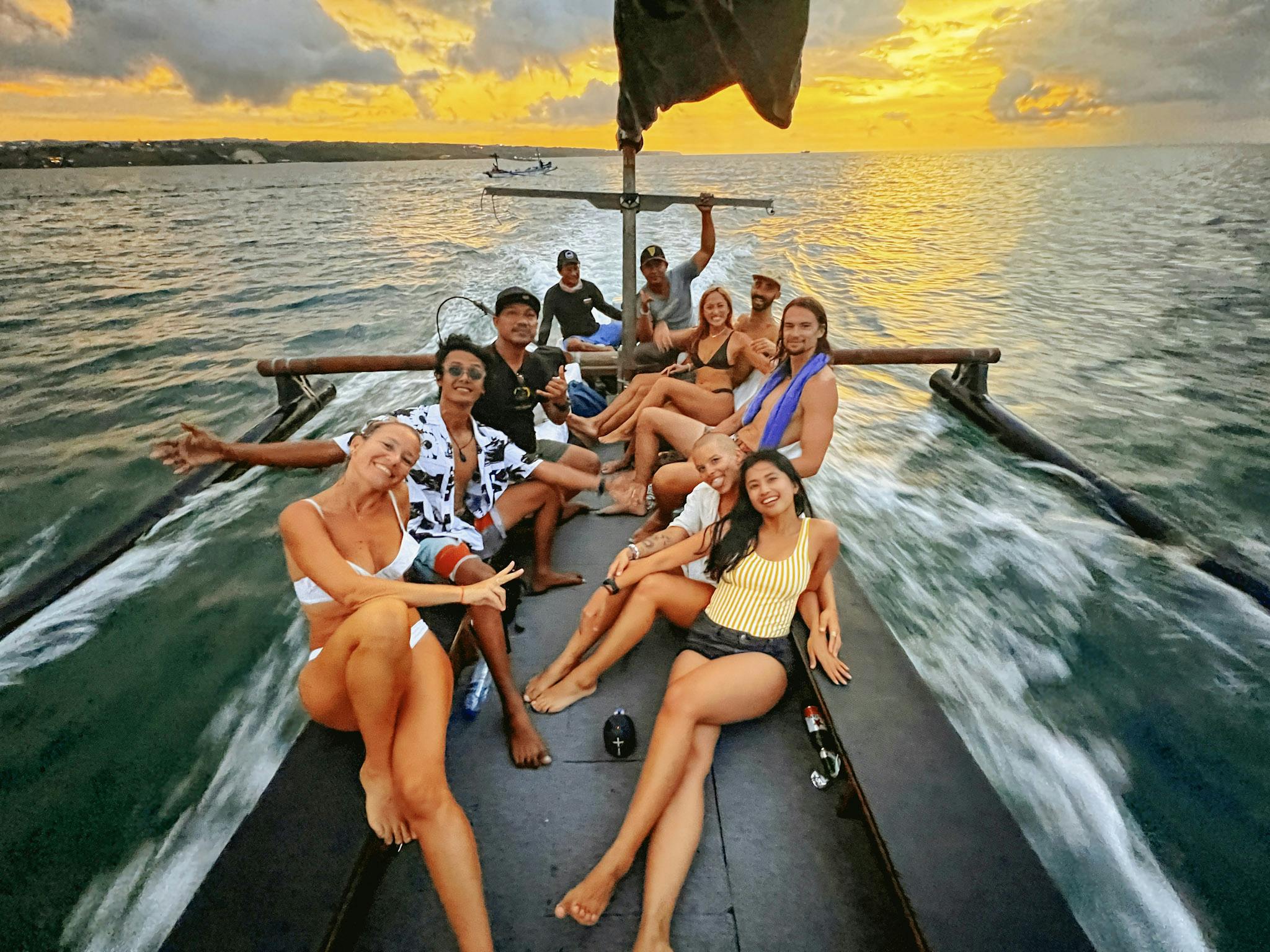 Most people know Bali for its IG-famous Bali swing and crowded beach bars, but there's so much more heart to Bali than that.
If you're looking for something a bit more authentic than the usual jam packed tourist hotspots, try out some of Bali's less touristed experiences. Here, you can discover Bali like it was before over-tourism, and see Bali's authentic heart.
Here are our top 5 non-touristy suggestions!
✨ See Mt Batur, BUT via an alternative route! The usual Batur route has 300-600 hikers a day so it gets a bit jammed. Instead, try the alternative non-touristed caldera route for a gorgeous sunrise over Mt Batur, plus you'll get to take a fun boat ride across the Batur caldera lake!
✨ Paraglide over Bali's coastline. This sounds adventurous, but it's actually really chilled as it's a tandem ride so you'll have someone there with you while you coast over amazing views.
✨ Go waterfall canyoning! This is like a water playground at the waterfall. You slip, you slide, and you fully immerse in nature without needing to do a long hike to get to a waterfall! It's incredibly fun, and is one of our fave things to do in Bali. Try it!
✨ Visit an eco-coffee farm. Most of the coffee farm visits in Bali are pretty unsustainable as they visit Luwak (civet cat) coffee farms where the wild Luwaks are kept inhumanely in small cages. Instead, visit this rare, community-owned coffee farm (without luwaks!) to see traditional coffee farming methods, and learn how they produce great coffee while benefitting the local villages.
✨ Catch the sunset on an old-school Balinese jukung boat! You'll take a traditional Balinese fishing boat across the waves of Uluwatu, around the Middle-Earth like cliffs, to see the sunset at one of the best spots in Bali. Top Tip: Afterwards, get seafood on the beach at Jimbaran - the catch there is brought in by local fishermen daily!
---
☄️ Bonus Tip 1: It's not in the video, but one of our favourite local things to do in Bali is the traditional Melukat (purification) ceremony. The Melukat is something that local Balinese people do as often as once a month, and also at every important occasion. The ceremony usually takes place around waterfalls as water is believed to be able to cleanse your energy. We loved doing the ceremony at Taman Beji Griya waterfall, an incredibly spiritual and locally revered place about an hour from Ubud. You can hire a driver to take you there for the day to do the ceremony.
☄️ Bonus Tip 2: Another favourite thing to do is go on a hunt for the best Babi Guling in town! For the foodies out there, Babi Guling is the most well-known local Balinese street food. Fun fact: Wealthy families in Bali with large home compounds sometimes have warungs (small restaurants) within those compounds, and the best Babi Guling spots are often hidden within those. Our favourite spot for yummy Babi Guling in Bali is Warung Jero Kawan - they make incredibly flavourful pork cooked five ways. It's about forty minutes from Canggu/Jimbaran and you can hire a driver, or Gojek to take you there.
Try these out and let us know what you think!