31 Cool Things To Do in Bali (Beyond the Usual Attractions)

/
31 Cool Things To Do in Bali (Beyond the Usual Attractions)
See Bali beyond its touristy facade and get to know its heart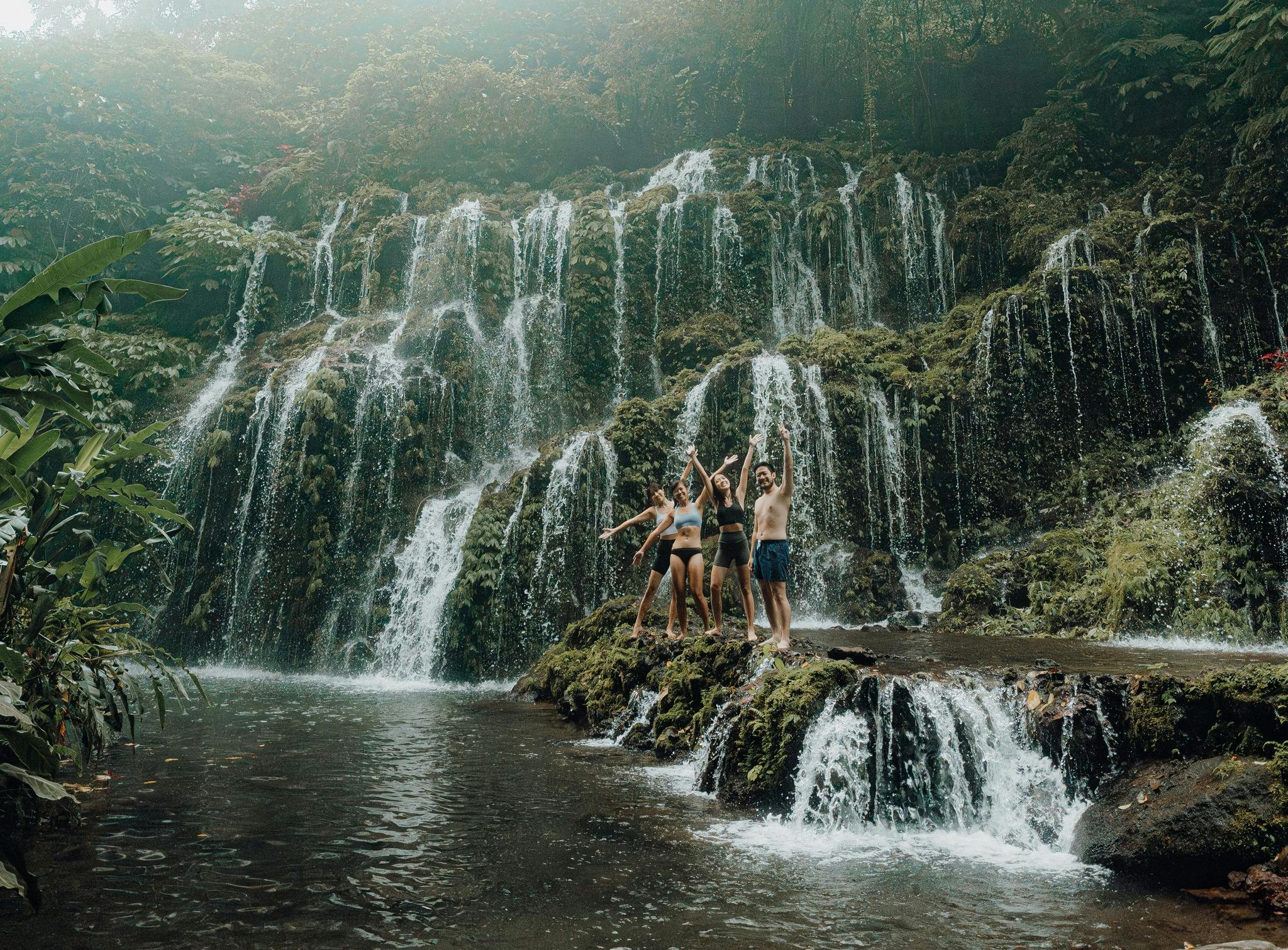 Hi! Welcome to Seek Sophie
We take pride in finding the best local guides and experiences. We will only recommend what we love, and hope you love them too.
If you want to explore Bali beyond the usual tourist attractions, we got you. You won't find the Bali swing here, but you'll discover adventures with a lot of heart and get to know the real Bali.
If you want to find out more about the different areas in Bali, and where to base yourself, check out our Bali Map here.
South Bali (Canggu)
Areas included: Canggu / Uluwatu / Nusa Dua / Sanur / Nusa Penida
South Bali is home to beach clubs, beautiful coastlines and hipster cafes. If you're looking for beach time, then South Bali is perfect for you. Even if you're not staying in South Bali, we'd recommend spending a night in Nusa Penida for a really cool experience.
1. Paragliding!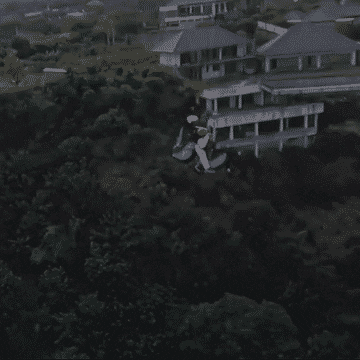 Love an adrenaline rush, or just love EPIC views? Then take in the birds eye views of Bali while you paraglide across the coastline, take in great panoramas of bold surfer waves and beautiful beach villas.
Top Tip: The best time to go is June to Aug when wind conditions are better. But weather is unpredictable and sometimes you may need to wait for good wind conditions (you can wait on a secret beach nearby!).
2. See Gorgeous Nusa Penida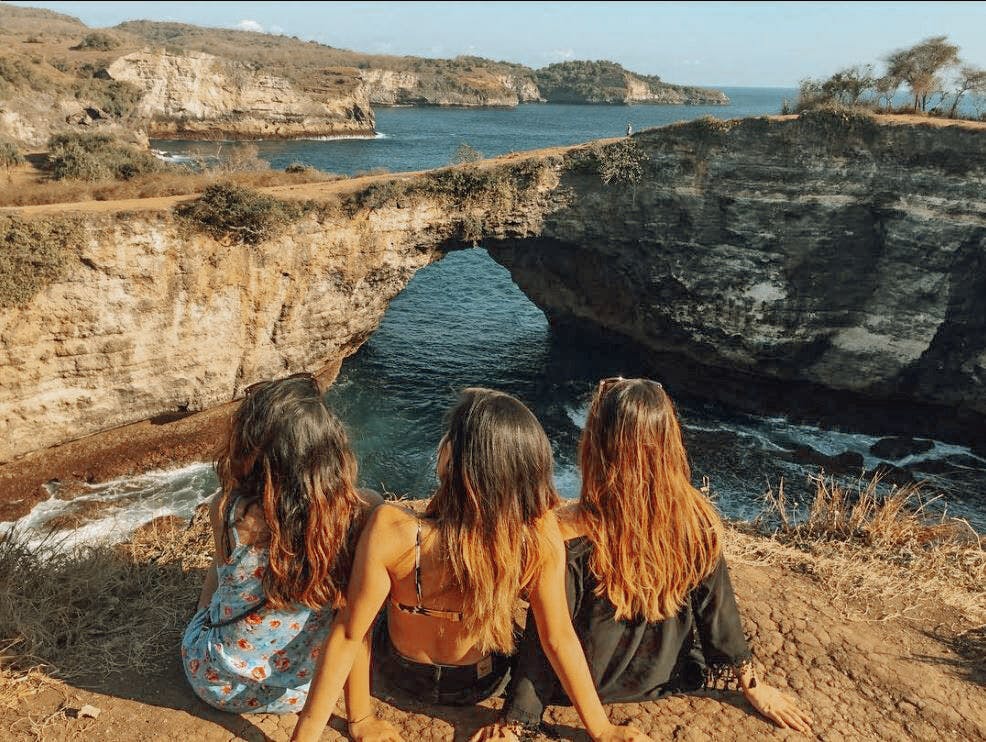 Nusa Penida island is one of the most beautiful places in Bali, but also one of the most controversial. Here you can see epic views like the T-Rex Kelingking Beach and snorkel with Manta rays. However, recent travellers have also complained about overcrowding and unsafe swimming practices.⁠ We think it's still worth going, but only if you don't mind the crowds, or if you travel slow.
See our Cheat Sheet on Visiting Nusa Penida for more tips.
3. Rescue Bali's Dogs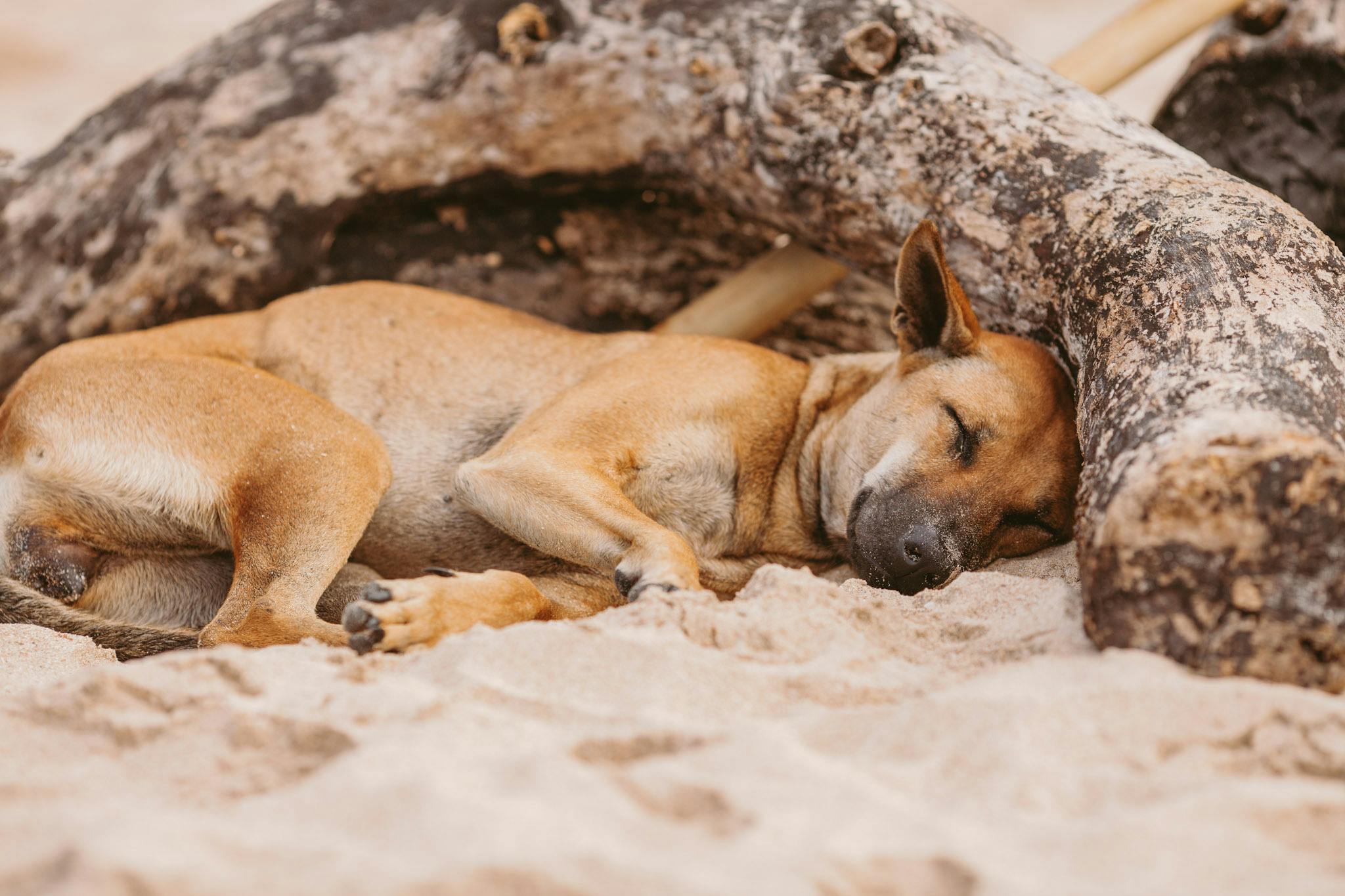 Bali Dogs are an ancient dog breed known to have roamed the island for centuries. However they're also misunderstood and undervalued, facing threats from abandonment, and the local dog meat trade. If you're an animal lover, you can help contribute to local rescue and rehabilitation efforts by supporting the work of a local rescue centre.
4. Make Tempe, a Balinese Superfood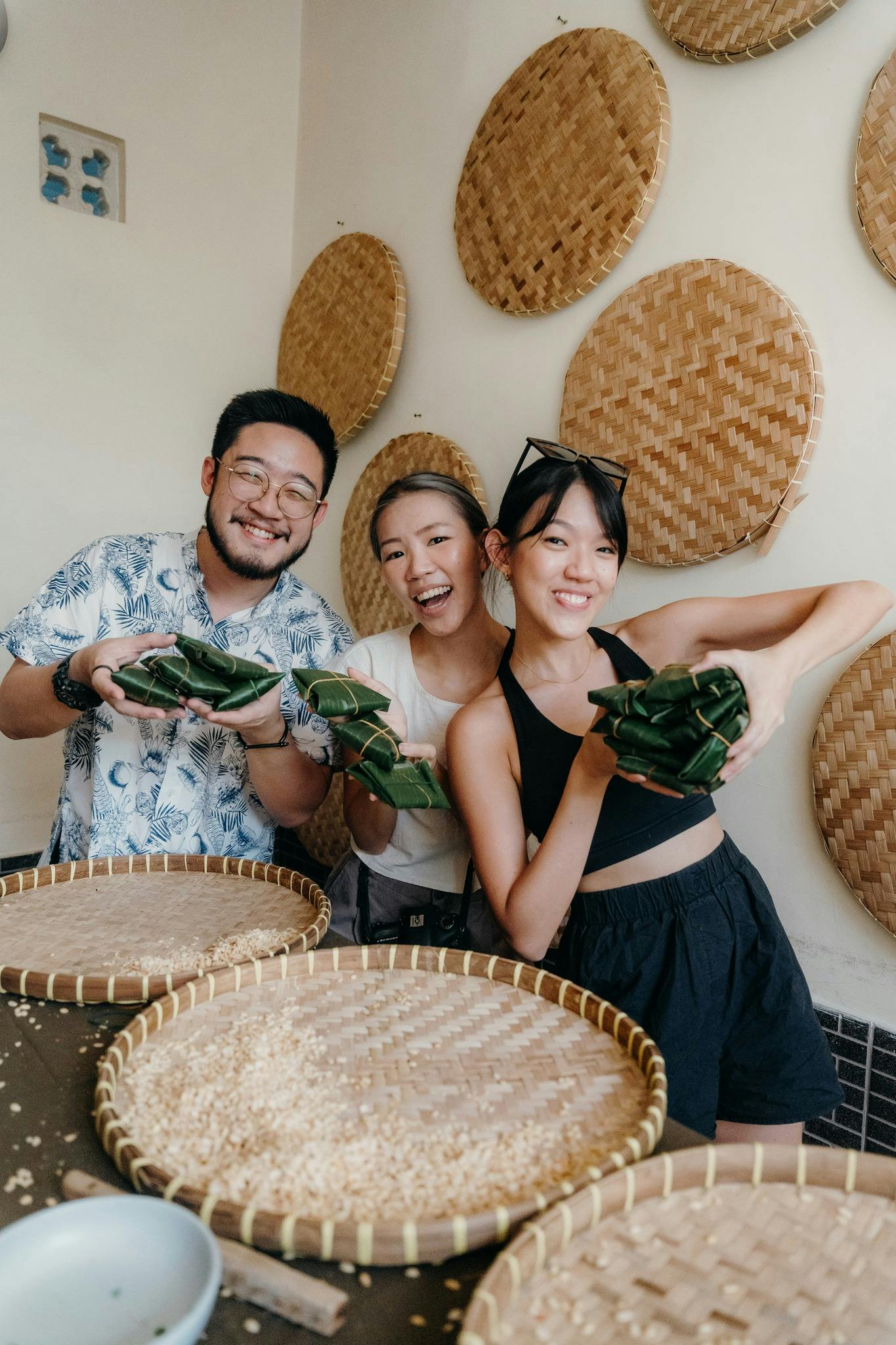 The Tempeh in Bali is special - even for non-Tempeh lovers like us! In this Tempeh making workshop, you can experience the traditional process of making Tempeh, as well as support non-GMO soy farmers across Central Java and Bali. It's a great opportunity to learn something new, connect with locals, and support a small business.
5. Save Sea Turtles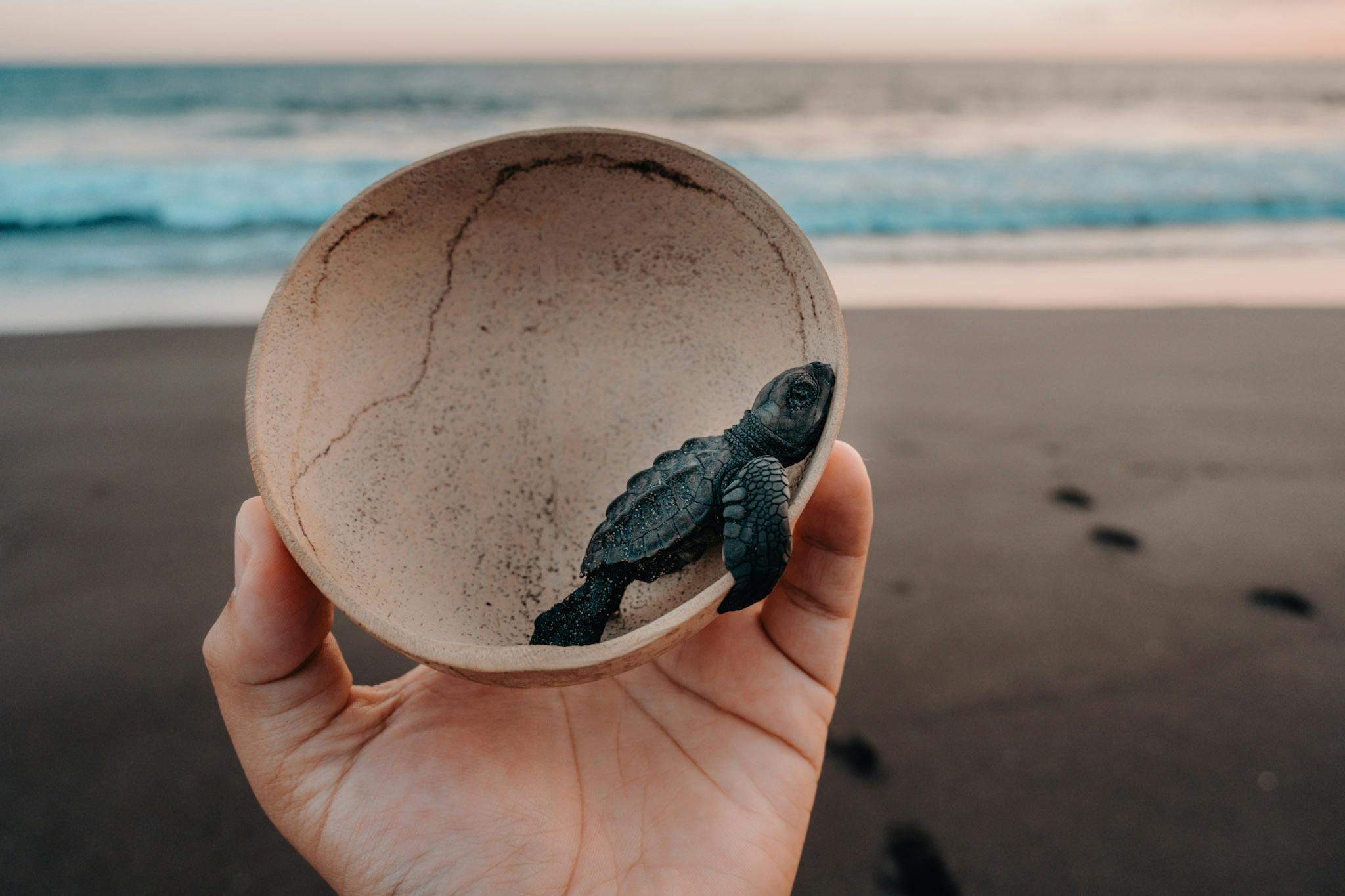 Bali's coastline is a nesting habitat for sea turtles. From May to October, female turtles (including the endangered hawksbill turtle) return to the same location where they hatched decades ago to lay their eggs. However, sea turtles face many threats, including from feral animals, human predation, and beach development.
The sea turtle conservation community in Bali actively engages in egg rescue, beach cleaning, providing hatching facilities, and caring for injured turtles. If you're visiting Bali between May and October, you can help in these efforts to save the sea turtles!
6. Visit the Chocolate Factory on Chef's Table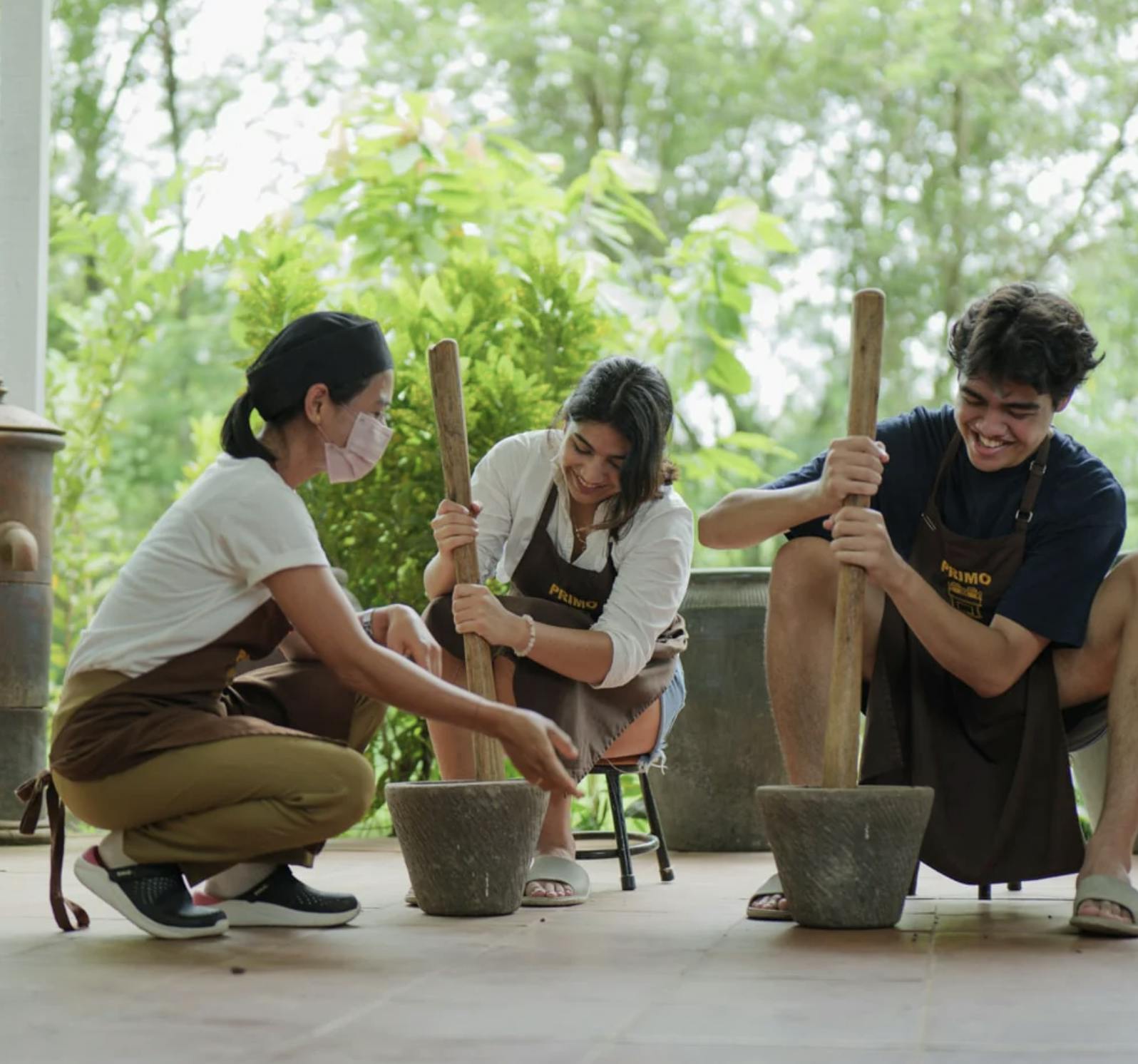 Primo Chocolate Lab was founded by a master chocolatier and produce some of the best chocolate around. We also love it that they work closely with farmers' collectives to ensure that farmers are paid a fair price for their cocoa beans. Here you'll learn about every part of the chocolate production process, and you'll also get an insight into Bali's farm-to-table food culture. Fun fact: it was featured in Netflix's Chef's Table!
7. Visit a Local Winery
This winery experience appealed to us because we love random adventures, but also, we love their unique sustainable mission. The founders learnt that farmers in Bali were struggling to sell their grapes at good prices and wanted to help local farmers find other more creative ways to use their produce. So they figured out how to create award-winning wine from locally produced grapes!
Top Tip: The best wines here are sweet so if you like sweeter whites or dessert wines, you're in for a treat! Try to go in the evening as it'll be hot for the garden tasting otherwise.
8. Surfing in Uluwatu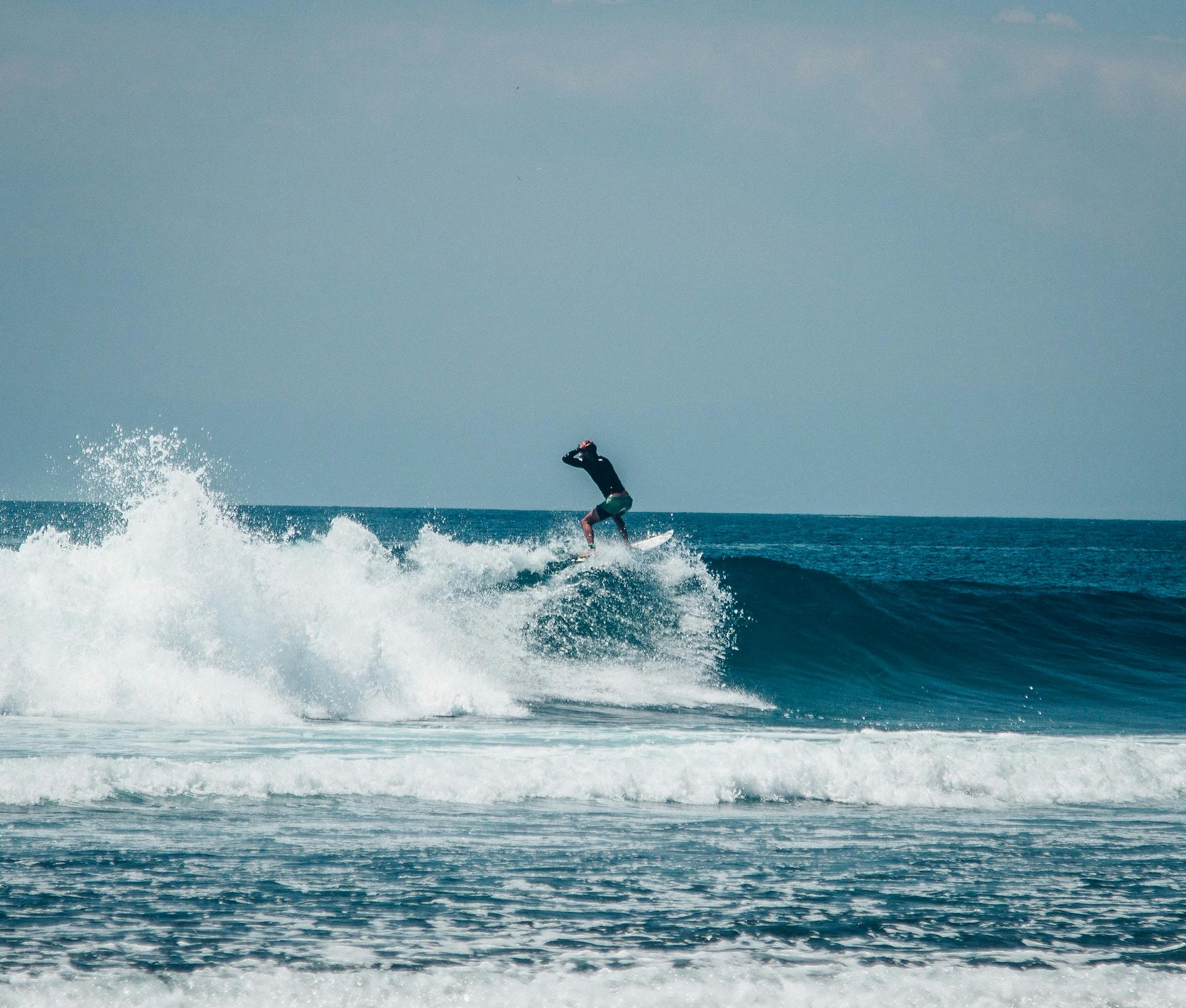 If you're looking to learn to surf, forget the crowded beaches of Canggu. Instead, head to Uluwatu with world class waves, hidden beaches and some of the best surfing in the world (suitable for all levels!). While you're in Uluwatu, you can also stay back for sunset at one of the epic cliff-edged bars, or watch a traditional (touristy but fun!) kecak fire dance.
Central Bali (Ubud)
Areas included: Ubud / Jatiluwih
If we have to pick one place to base ourselves at in Bali, we'd always pick Ubud as it's the perfect mix of adventure and nature, and it's also close to Mount Batur, sleepy Sidemen or the adventurous North Bali for day trips!
9. Cycle around Ubud Rice Paddies and Support Local Communities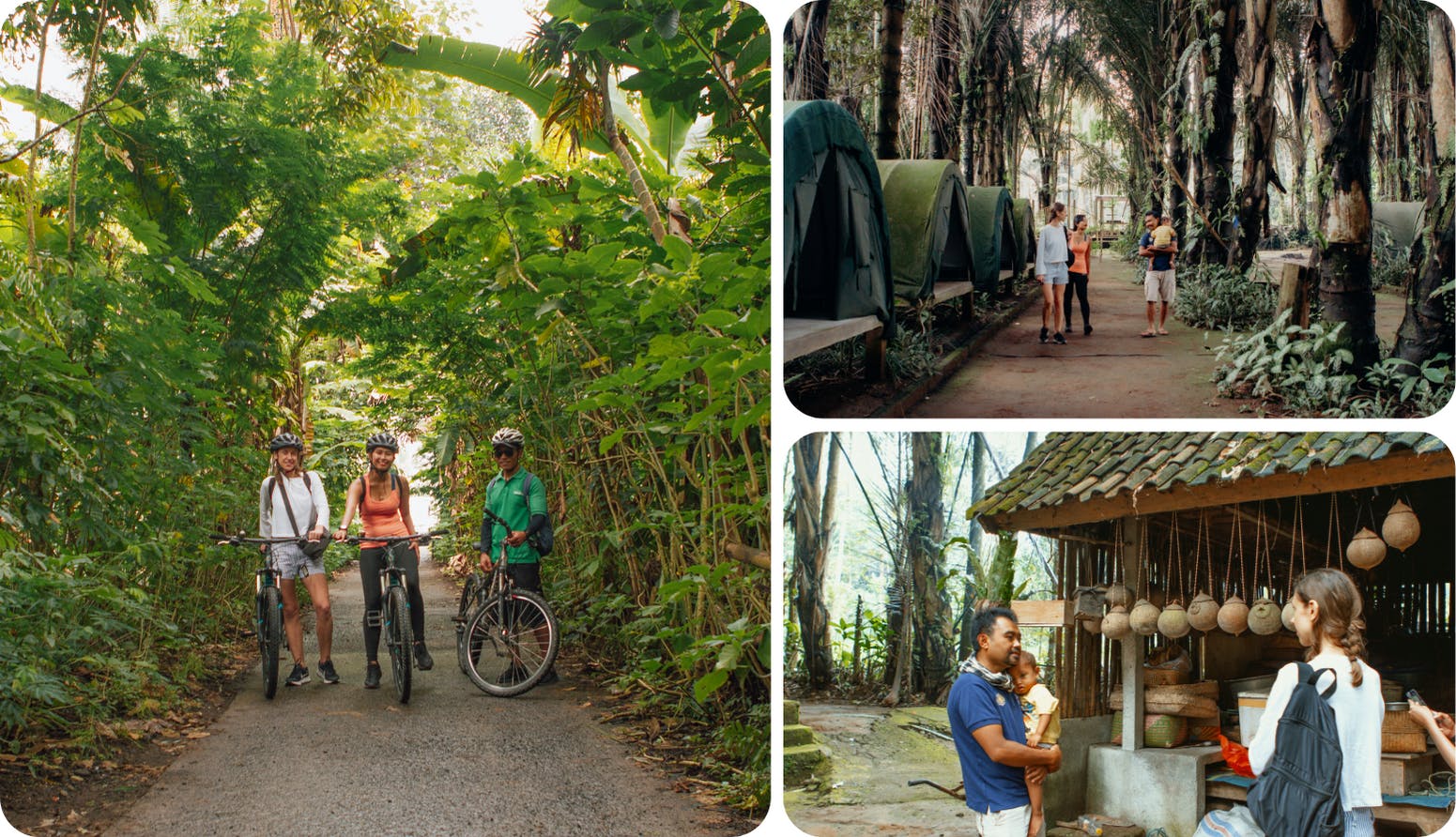 This isn't your usual cycling trip. This a really meaningful journey that connects visitors with the Balinese people, takes you through picturesque countryside roads and provides a unique opportunity to visit a sustainable village project. What truly makes this experience really special is your guide's commitment to community development. The company's founder, Nyoman, is deeply passionate about promoting sustainable tourism and investing tourism dollars to benefit his community.
10. Balinese Martial Arts - with a Twist!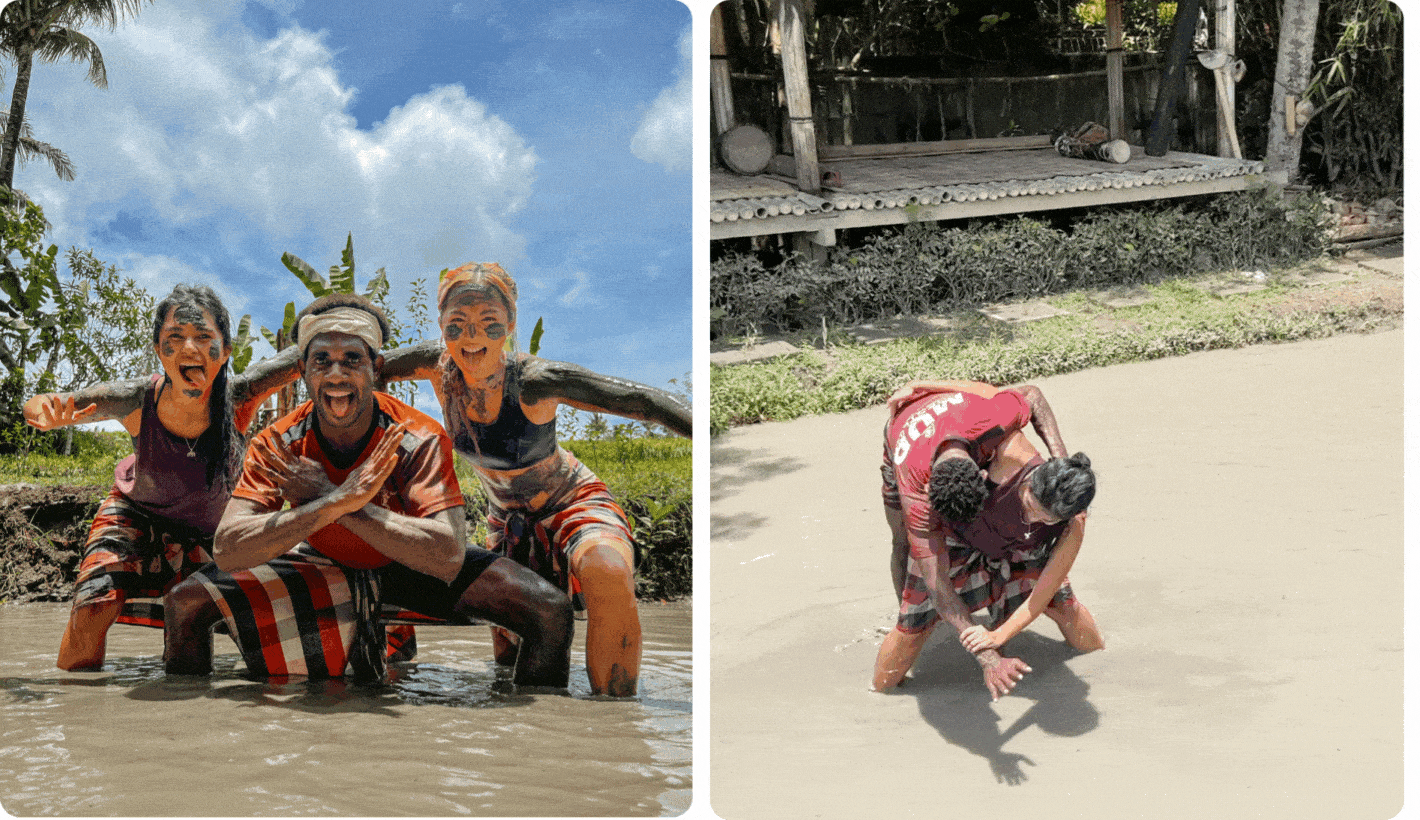 This really fun and unexpected experience is perfect for families with kids who want to understand Balinese culture and village life, through a modern twist. Here you'll head to a local village and get to try Mepatingan, a uniquely Balinese martial art which takes place in the rice paddy mud. You'll also get to enjoy a mud sauna, a coffee scrub and a yummy local lunch.
11. Meet the Healer Who Came from Kings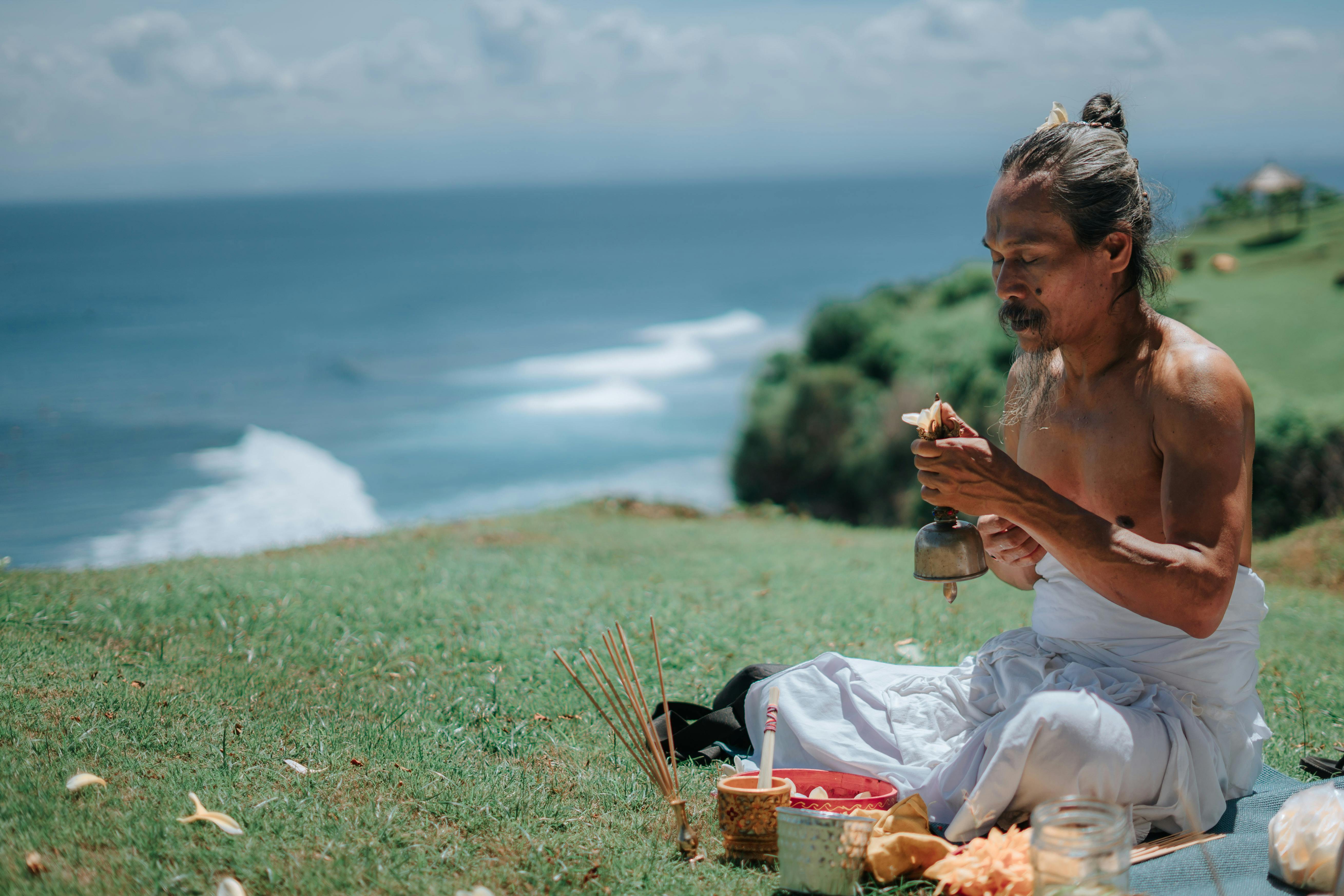 The Balinese have a strong spiritual tradition, where they believe in the healing power of nature and self. Jero Mangku is one of the most respected healers in Bali, and descended from a Balinese king. If you're feeling stuck, seek spiritual clarity, or a deeper understanding of your life's path, we'd recommend a visit to Jero Mangku for some unique insights. It'll leave you feeling more balanced, and connected with Balinese culture.
12. Farm-to-Table Village Dinner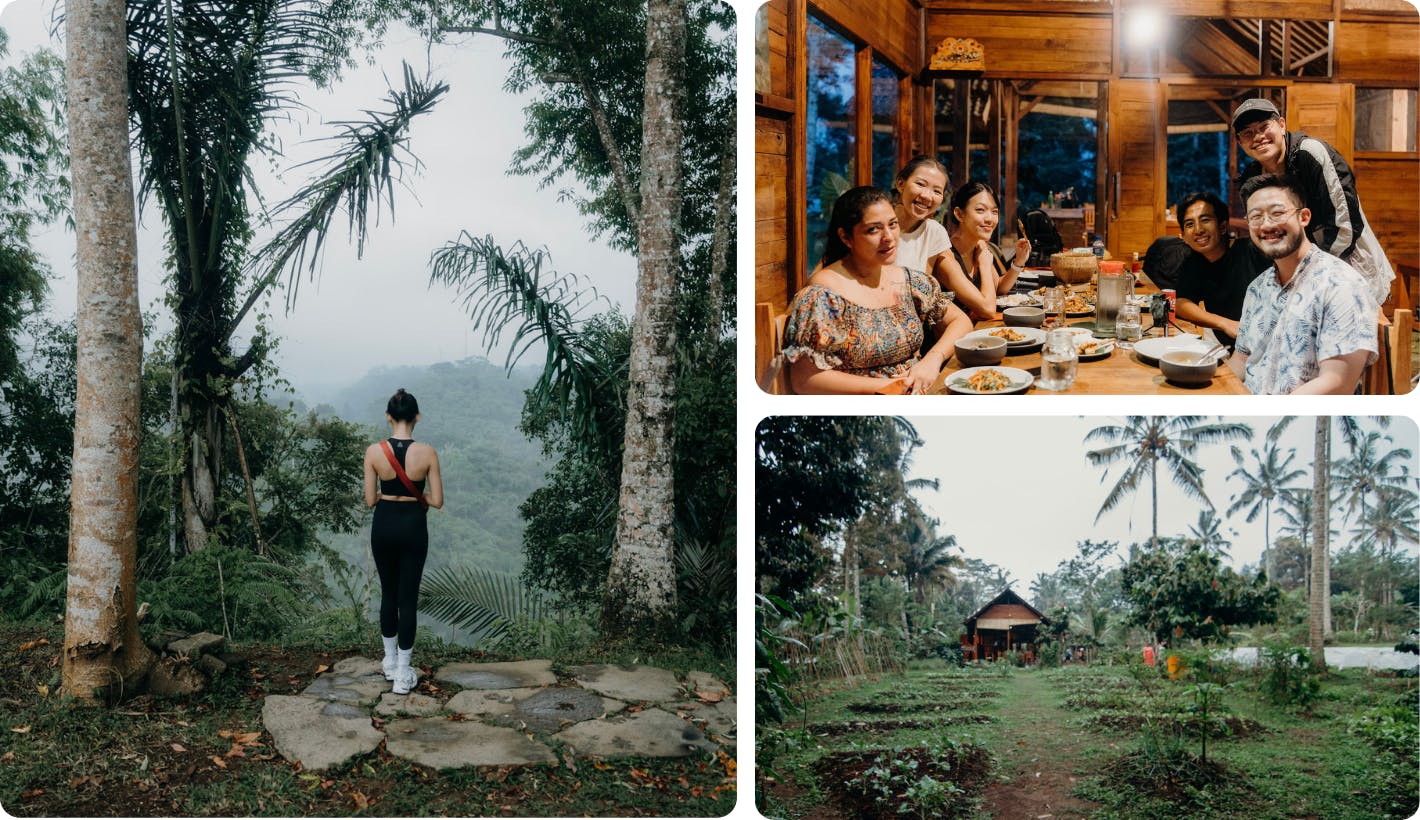 Experience the simplicity and magic of Balinese village life with a farm-to-table dinner and a stroll through the rice paddies to see enchanting fireflies. The highlight of this experience for us was the yummy homecooked meal, and just the simple magic of being in the village with sounds only from nature, and light only from fireflies.
13. Fireflies Safari with Local Conservationist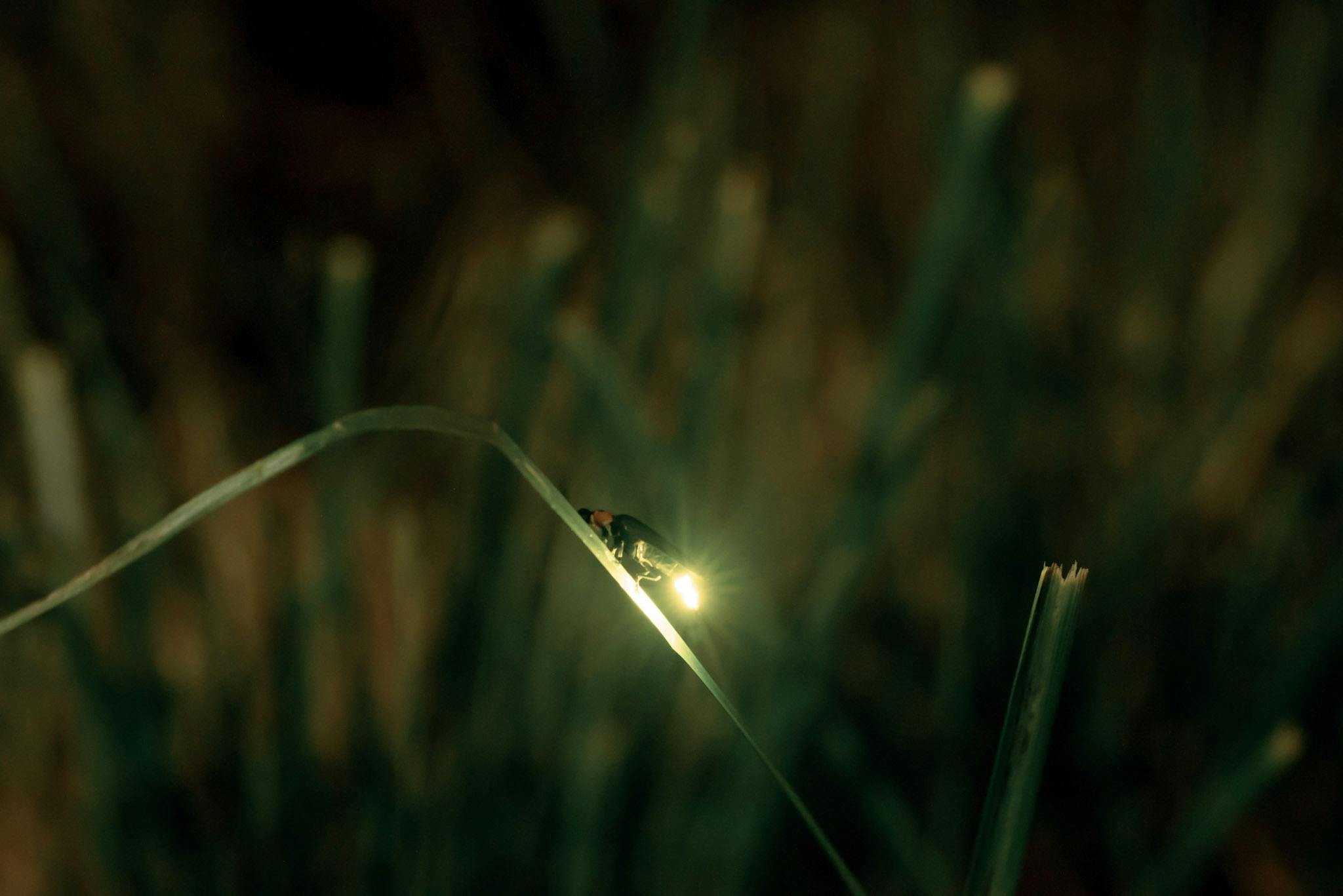 To us, fireflies are the embodiment of magic. Walking into a field full of fireflies feels like we've entered an enchanted forest.
But the truth is, fireflies are disappearing - they're under threat from habitat loss, light pollution and pesticides. This decline poses a serious problem for ecosystem as fireflies are important pollinators and play a vital role in the food chain. This fireflies safari with a local conservationist helps you understand the role of fireflies in our ecosystem, and takes you on a firefly safari to support the efforts of firefly conservation in Bali.
14. Farm-to-Table Cooking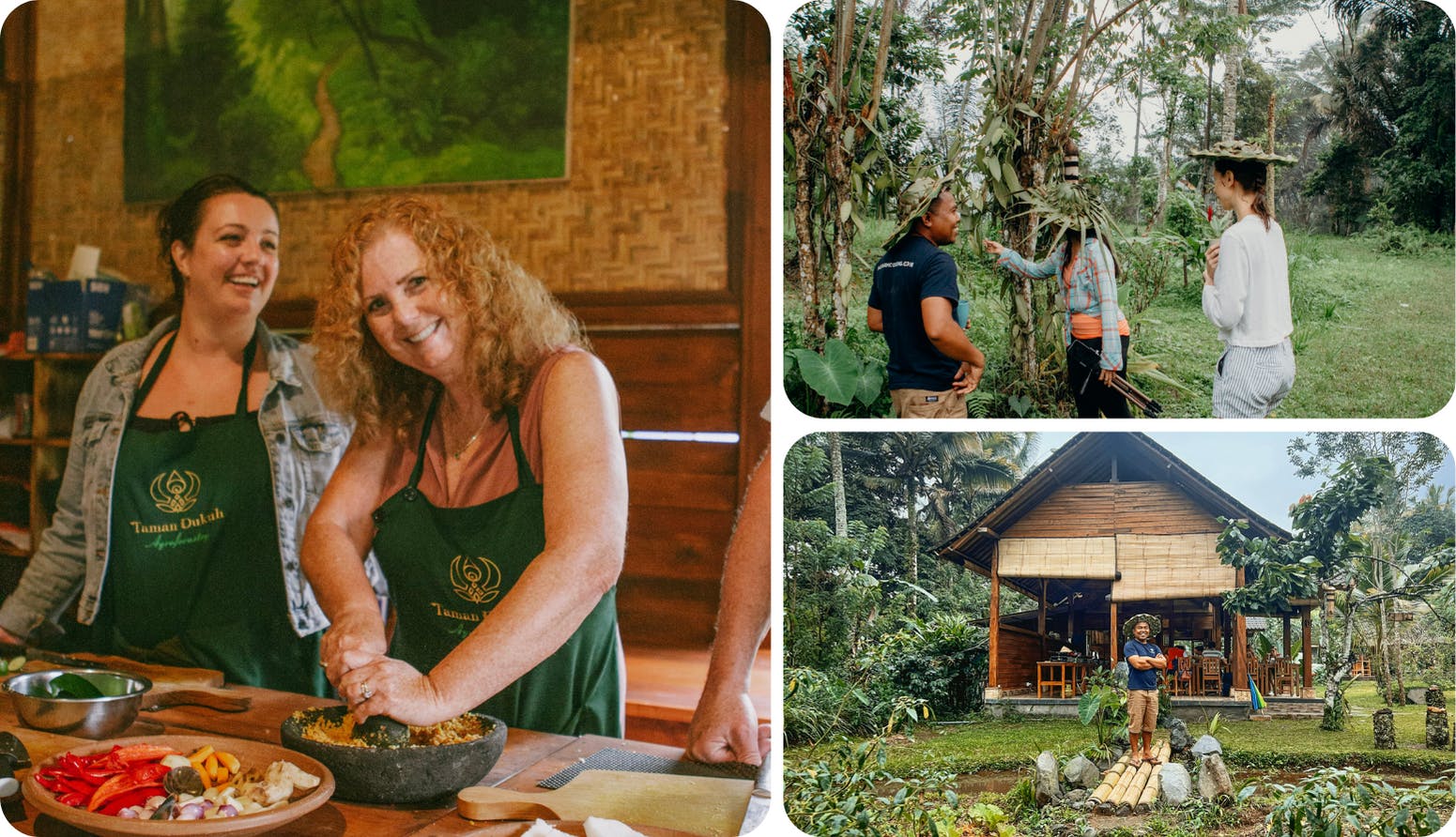 The Balinese are super passionate about their food, and each village has its own unique way of preparing traditional dishes. For example, Babi Guling (roast pork) is a popular dish found throughout Bali, but each village cooks it differently. Some use a special blend of spices, while others cook the pork over a different type of wood. When you do a cooking class in Bali, you're not just learning to cook. You're seeing how recipes have evolved over time to reflect the traditions of the local community.
15. Balinese Purification Ceremony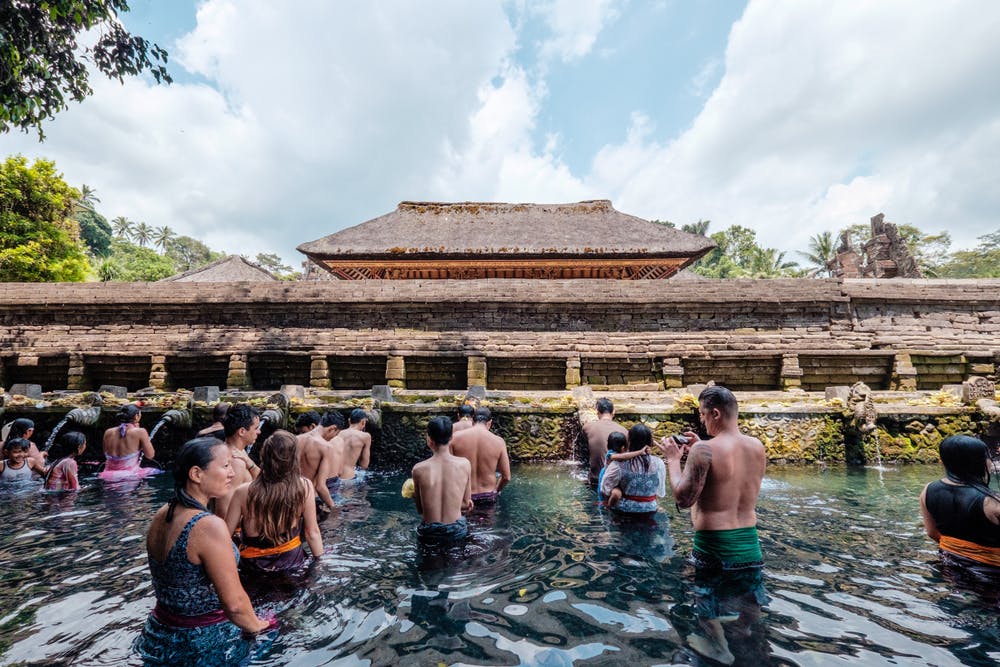 One of our favourite local things to do in Bali is the traditional Melukat (purification) ceremony. This is something that local Balinese people do as often as once a month to cleanse their energy. We really loved our experience as it left us feeling re-energised, and really connected to ourselves and Balinese culture.
16. Make Balinese Jamu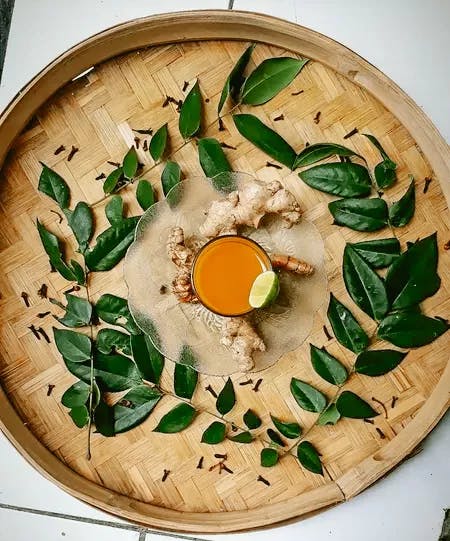 Food as medicine is no longer a foreign concept to modern science. This is something that the Balinese with their close connection with nature, and intimate understanding of plants have known and practised for generations. Here, you'll learn all about ancient wellness remedies like Balinese Jamu and tumeric body scrubs, as well as how to ground yourself through meditation.
17. Learn Batik Painting from Artisans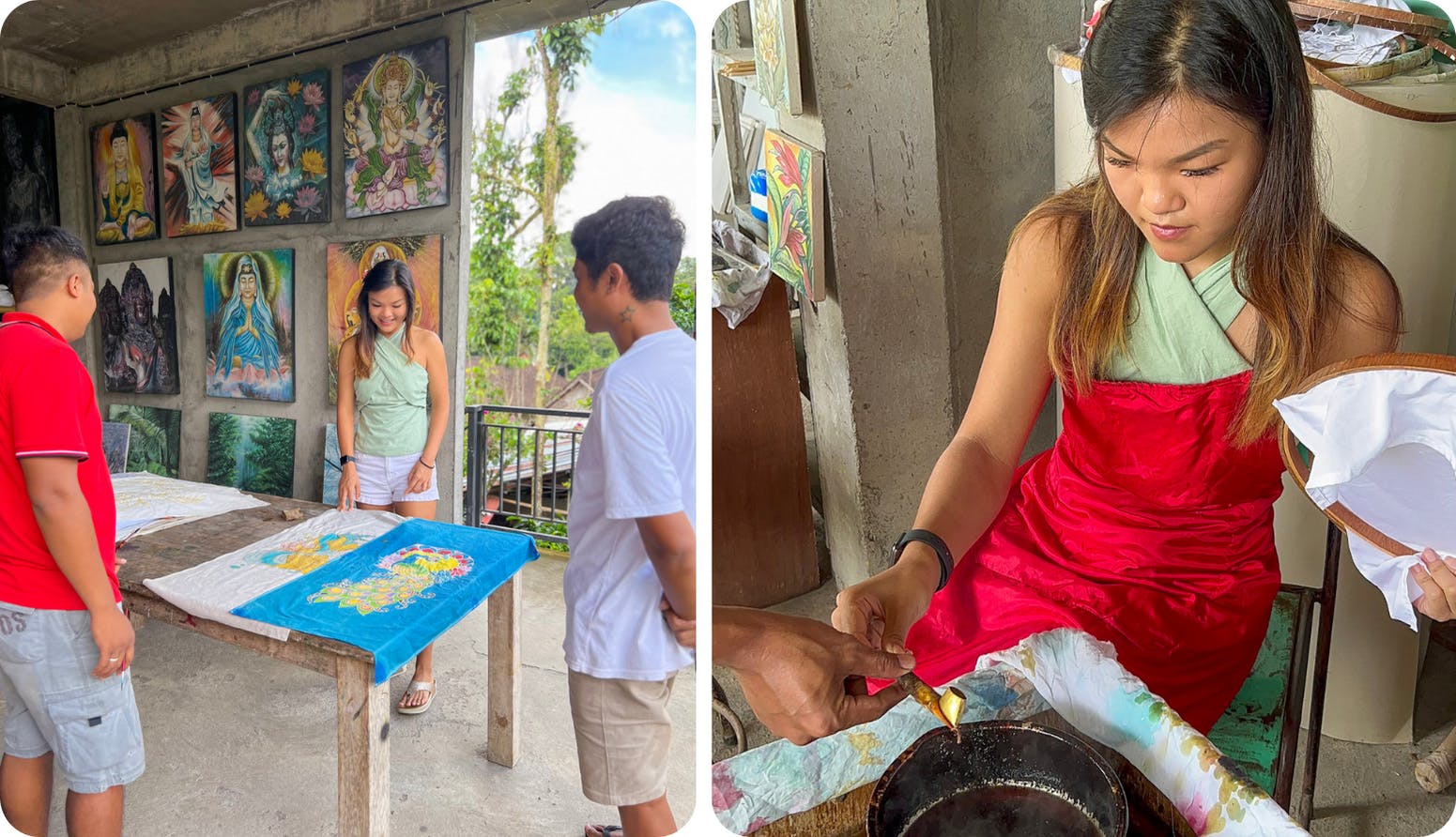 At this Batik workshop, you'll learn from local artisans in Ubud the traditional art of Batik. Best part? This takes you to Keliki village, one of the last remaining artisan villages in Ubud, and one with its own unique painting style. This is super fun for all ages, including young kids, as the local artisans will help you create gorgeous pieces!
18. Make Your Own Balinese Offering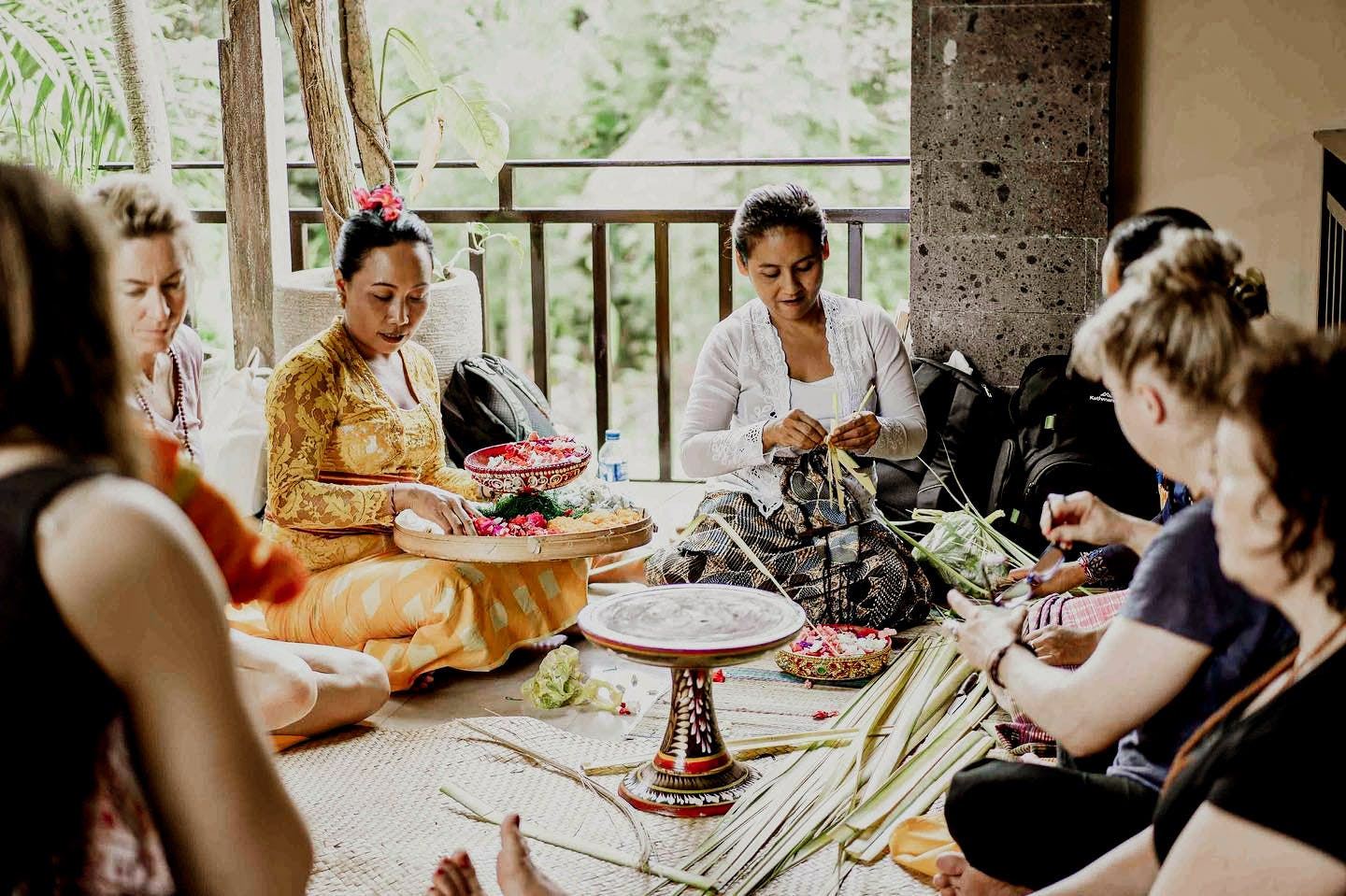 Walking through the streets of Bali, it's impossible to miss the tiny basket of fresh flowers outside every house and shop. These tiny baskets full of flowers are gifts to Balinese gods, and integral to Balinese daily life. Here you'll learn all about the traditions of this Balinese offering (Canang Sari), how to make it, and you can even choose to wear the ornate traditional outfits worn by the locals.
19. Protect the Bali Starling - the 2nd Rarest Bird in the World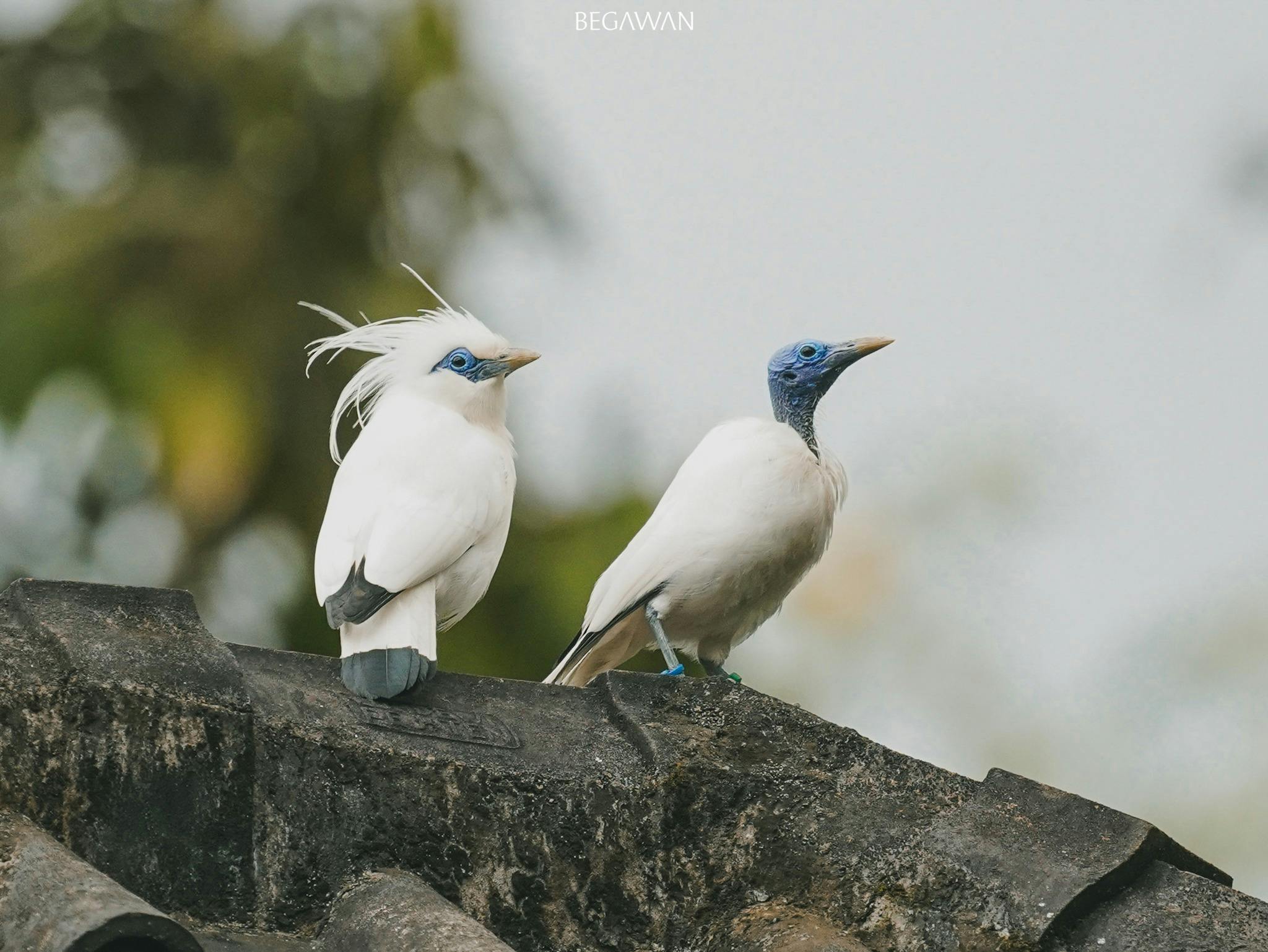 The Bali Starling, the emblem bird of Bali, has been hunted to near extinction. It is now the second rarest bird in the world. Here, you'll get to support a community-driven conservation efforts to protect the Bali Starling. You'll visit a local village to learn about their ground-up conservation efforts, and witness the birds in their habitat.
North Bali (Mount Batur)
Areas included: Munduk, Sekumpul, Kintamani, Mount Batur
North Bali is known for adventure. Here, you'll find Bali's most popular volcano Mount Batur, as well as remote ancient jungles with towering trees, untouched waterfalls, one of the most sacred temples in Bali, and a gorgeous lake.
20. See Mt Batur Without the Crowds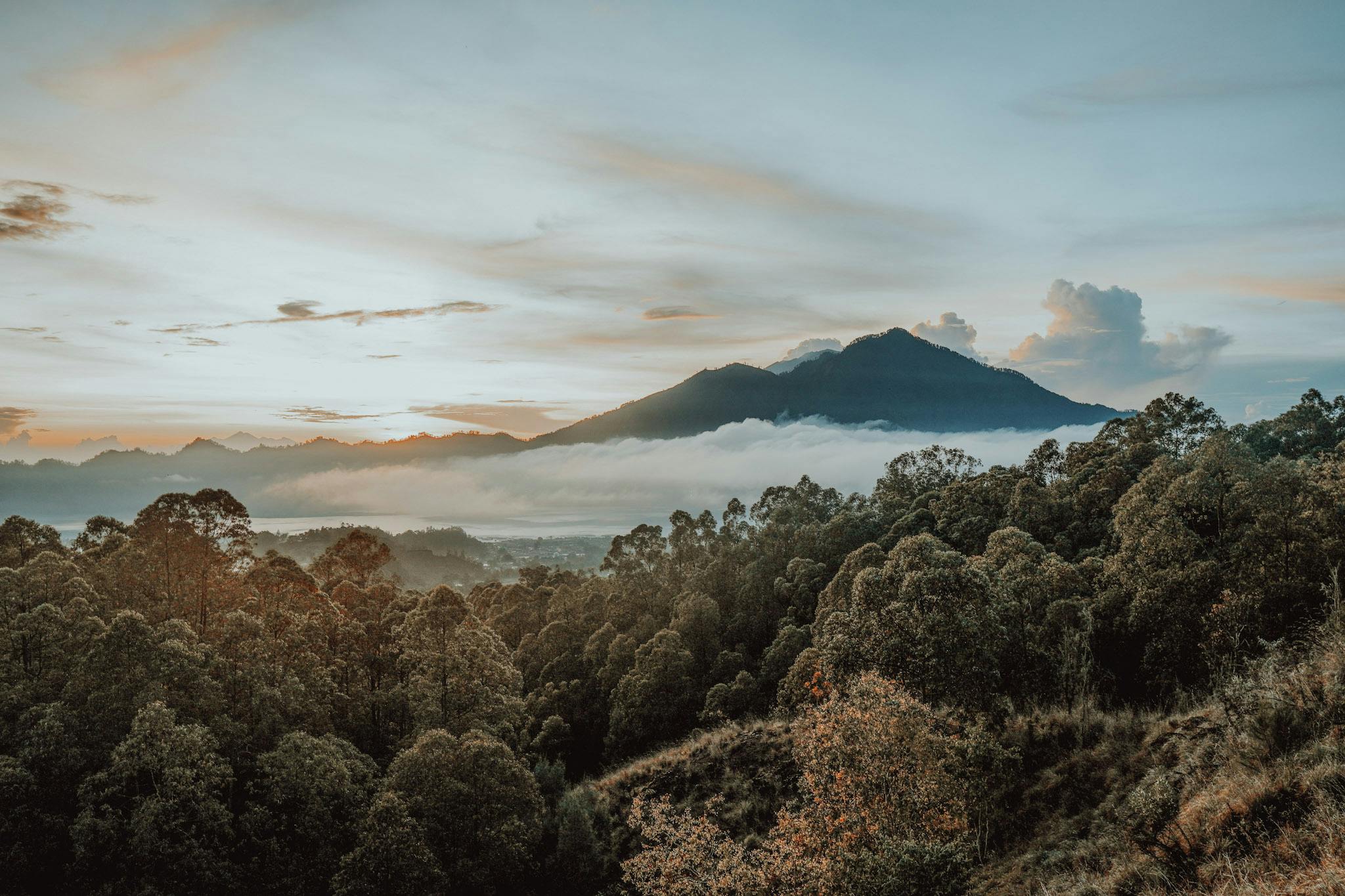 Mount Batur in Kintamani is by far the most hiked route in Bali, but in our view still worth going. It's a UNESCO site and a short, beginner-friendly hike with a stunning sunrise view (if it isn't cloudy!). If you're not into hiking, you can also take a jeep up Mount Batur, or do off-road biking in the lava fields!
Top Tips:
21. Hike the Ancient Forests of Munduk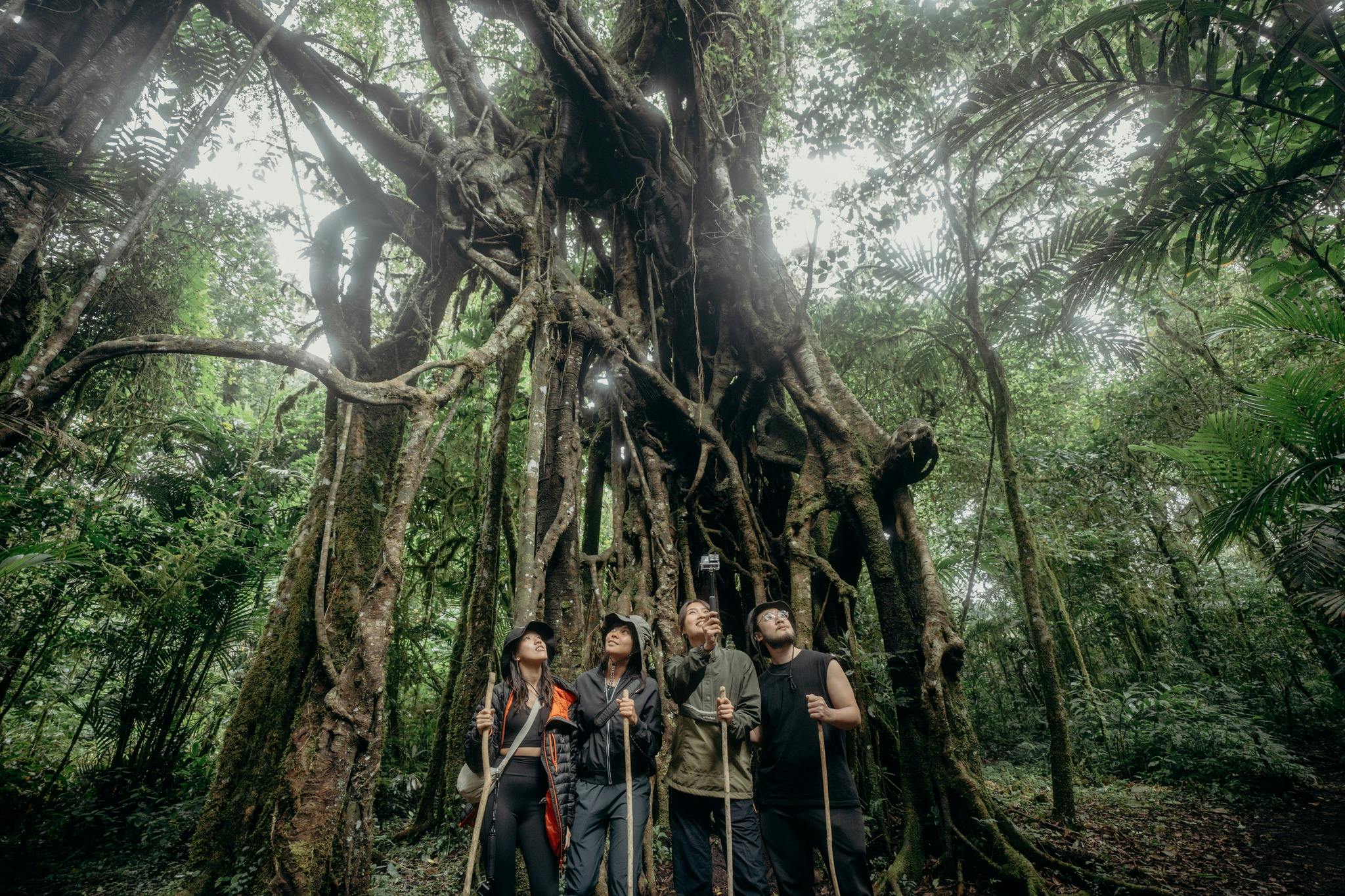 One of our fave spots in Bali, Munduk still feels pretty remote and undiscovered. Here you'll find one of the most sacred temples in Bali, gorgeous Lake Tamblingan, ancient jungles with towering trees and untouched waterfalls. North Bali is also a lot cooler (22-24 degrees) because it's higher up, so it's the perfect climate for outdoors adventures! One of our fave things to do in Munduk is hiking the ancient forests, canoeing on the mystical Lake Tamblingan and even camping.
22. Camp by Magical Lake Tamblingan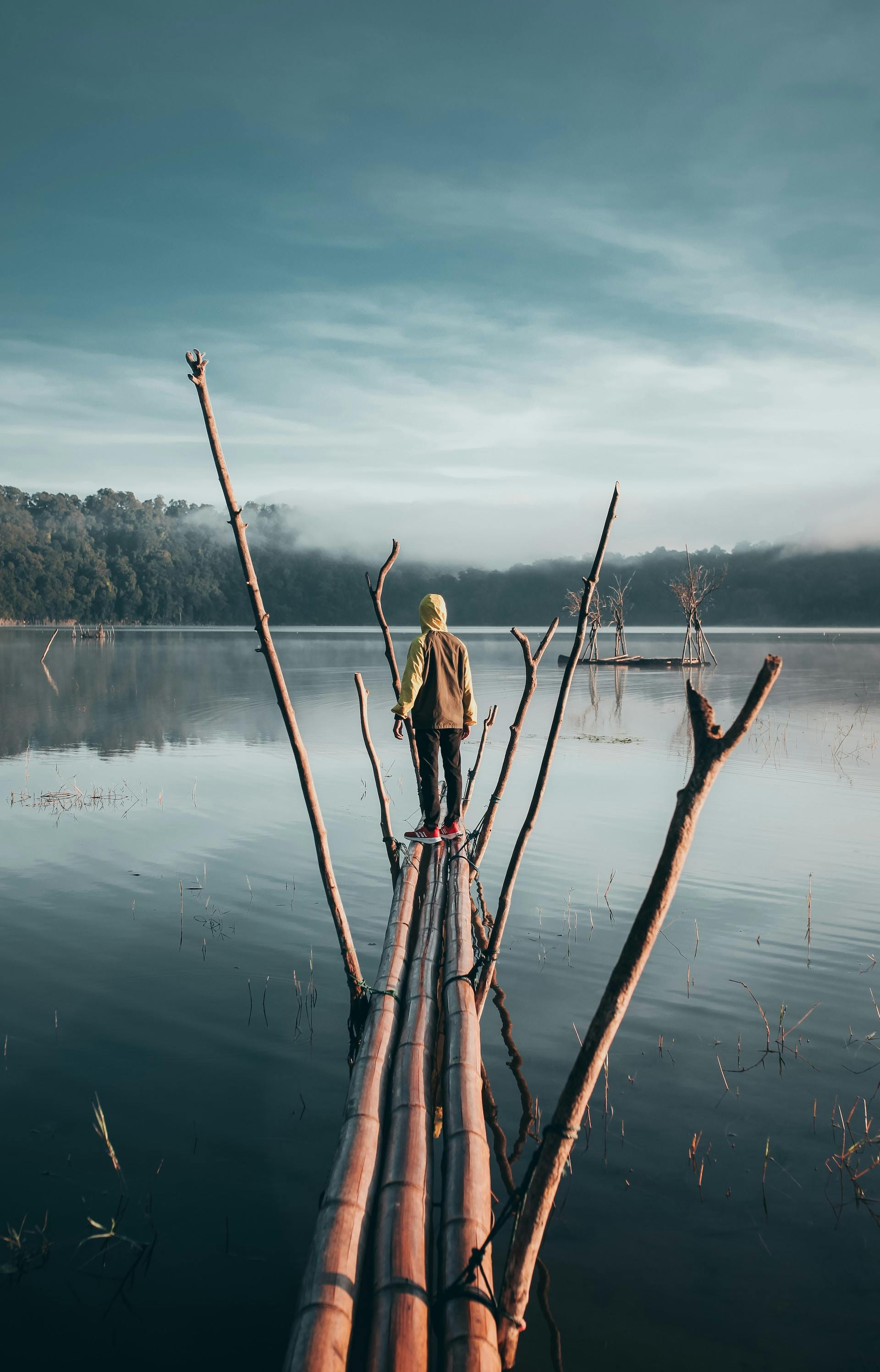 Camping by Lake Tamblingan is one of the most magical experiences in Bali. You'll explore one of the most lush tropical jungle with centuries' old trees, swim in remote waterfalls, enjoy delicious homemade Balinese traditional food and watch the Southern Milky Way with acoustic guitar and good company. It's adventure, authenticity and just a lot of heart all rolled into one.
23. Spiritual Journey to Bali's Ancient Temples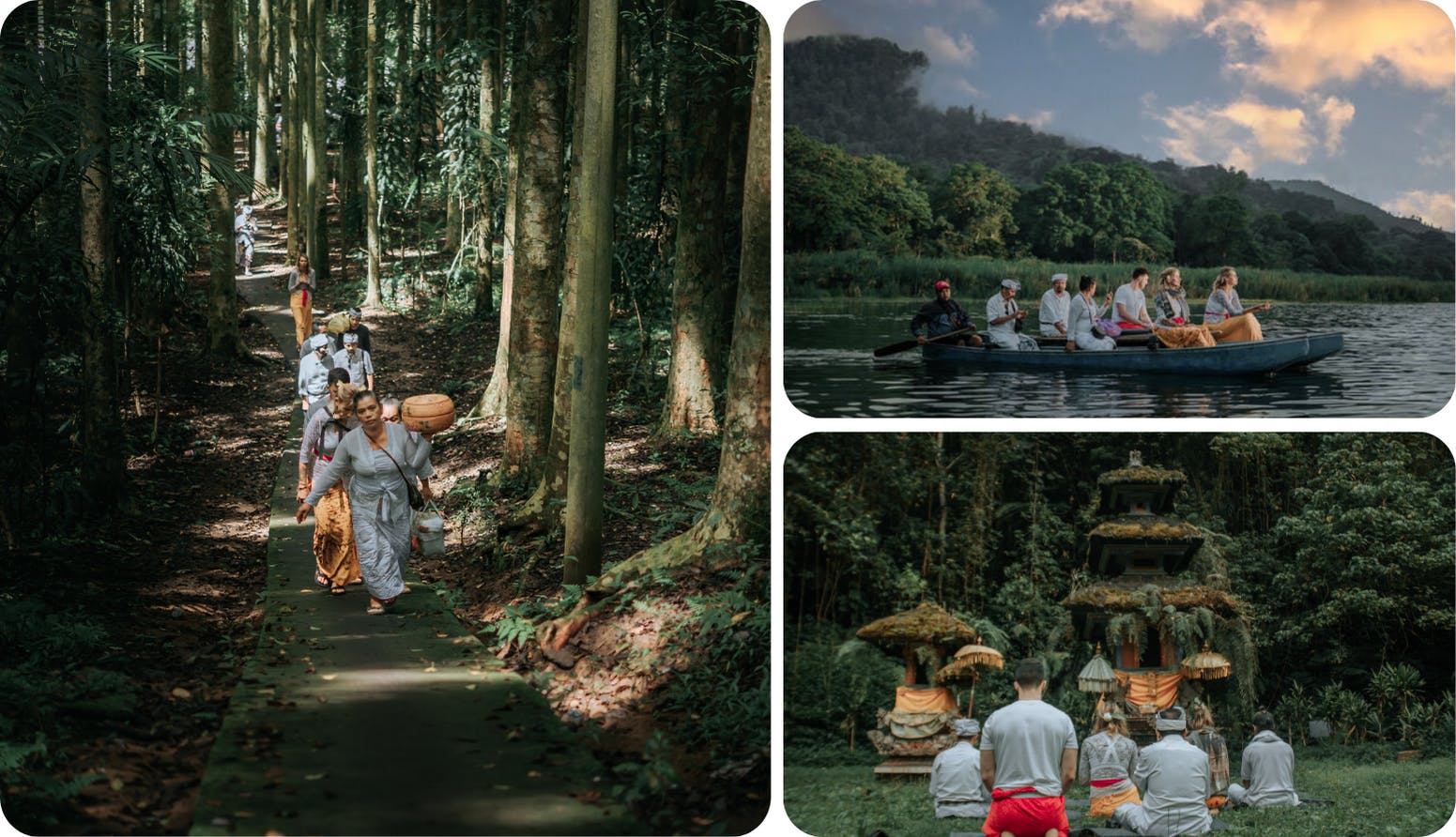 For any spiritual seeker, visiting Bali's ancient temples with one of Bali's most respected healers is a once-in-a-lifetime experience. Here you'll visit remote temples that are renowned for their immense healing and mystical energy. Without a personal connection to the "Mangku" or the temple's priest, regular visitors or tourists may find it challenging to gain access. This transformative journey will leave you uplifted, inspired, and profoundly connected to the divine.
24. Try Waterfall Canyoning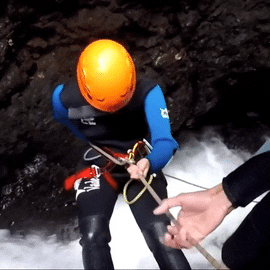 Waterfall canyoning is one of our fave things to do in Bali. Even if you're not an adrenaline junkie, you'd love this if you love being out in nature. It is like a water playground at the waterfall. You slip, you slide, and you fully immerse in nature without needing to do a long hike to get to a waterfall! Try it!
25. Chase Epic Waterfalls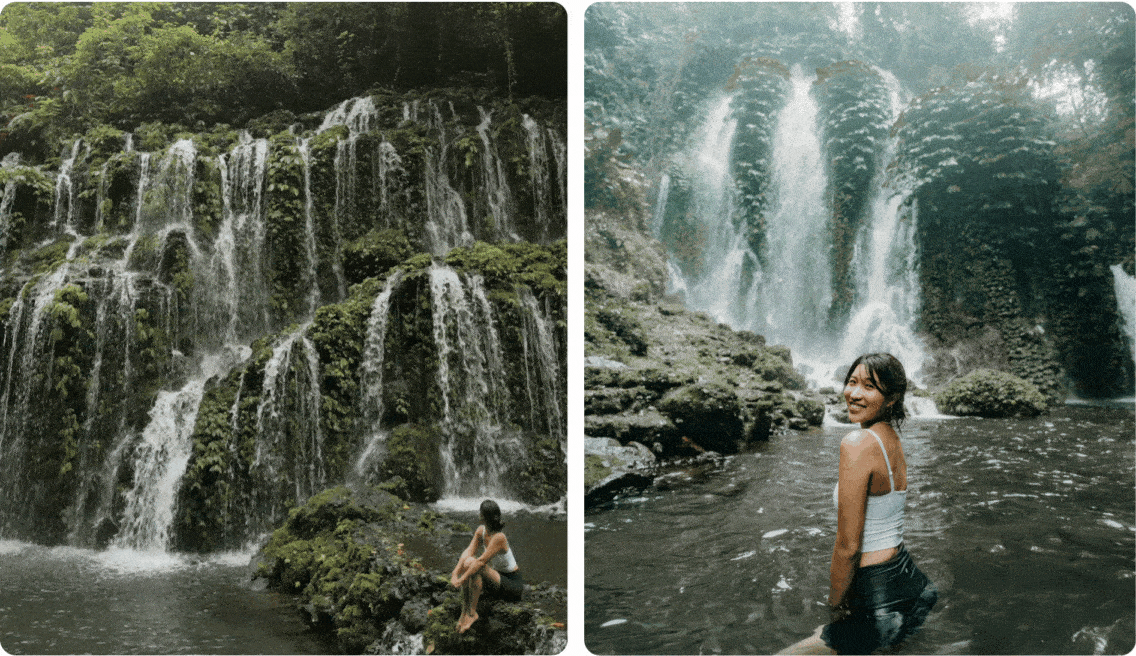 Bali is known for its epic waterfalls, and the best waterfalls are in North Bali. Here you can hike to Sekumpul waterfalls, the tallest and most epic waterfall in Bali. The sheer power of the waterfalls here is immense, and the short hike to the falls is also really fun!
However, the entrance fee to Sekumpul was recently raised so if you're looking for a less commercial alternative, we'd recommend the more remote Banyu Wana waterfalls in Munduk. We love this adventure as Munduk feels a little more remote, and you also get to trek through ancient forests as well!
26. Visit an Ethical Coffee Farm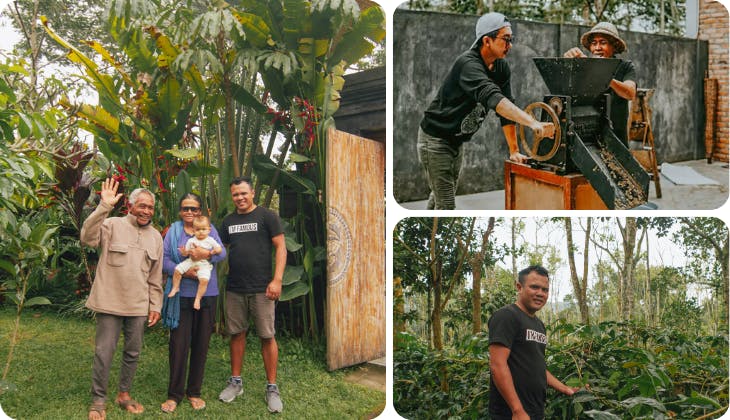 For those in the know, Bali produces some of the best coffee in the world. If you're a coffee enthusiast or a foodie, a visit to Bali's coffee farms is a must. One of our favourite farms in Bali is Bali Beans. They not only produce exceptional coffee, their focus on environmentally-friendly and ethical farming practices. Here, you'll be taken through every step of the coffee journey, from hand-harvesting coffee cherries to modern brewing techniques.
Top Tip: Most of Bali's coffee farms advertising Luwak (civet cat) coffee have unsustainable practices of keeping wild luwak in cages. Do avoid these unethical farms. Bali Beans are one of the very rare sustainable Luwak coffee farms in Bali. This means that they will only harvest droppings that have been naturally left by Luwaks and will not raise Luwaks for the purpose of producing coffee.
East Bali (Amed)
Areas included: Sidemen, Amed, Tulamben, Mount Agung
East Bali is slowly becoming known but for now it's still seriously chill. Come here for sleepy village vibes and the true essence of Bali. Go to Sidemen for ricefields and artisan villages, and Tulamben for a sleepy fishing village with shipwrecks.
27. Make Jewellery with a Master Craftsman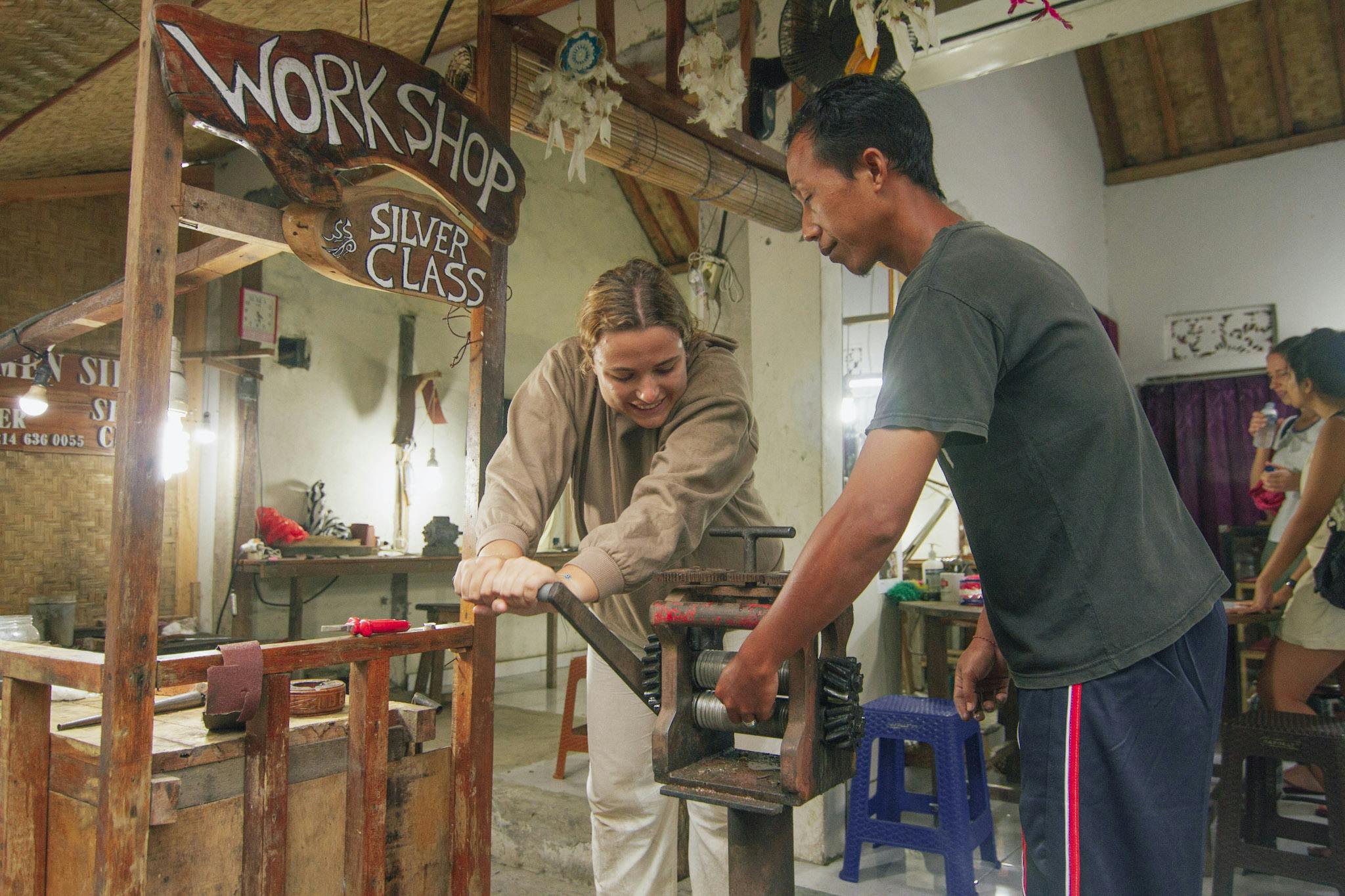 In Sidemen, a sleepy oasis just a hop and skip from Ubud, you can learn the art of jewellery making from a family of silversmiths. We love this experience for how authentic and heartfelt it is, as well as the gorgeous idyllic setting the workshop is held in. Here, you'll not only be supporting a small family business, you'll be crafting gorgeous jewellery too!
28. Trek Sidemen's Ricefields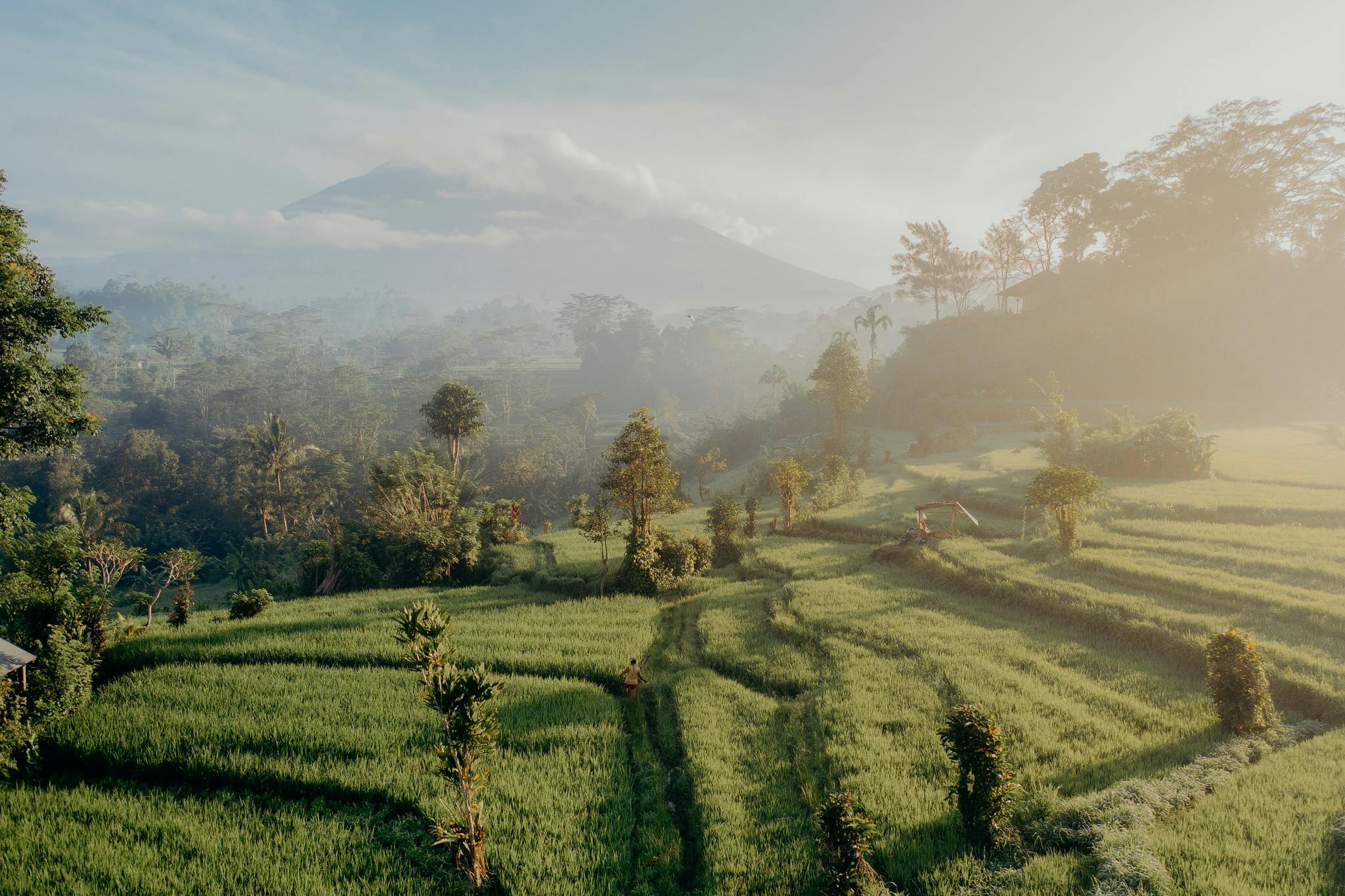 If you're looking for a more authentic way to see the rice paddy fields (i.e. without the crowds or the Bali swing), head to Sidemen. It's basically like Ubud before it was popularised by Eat, Pray, Love. There's not much at all to do in Sidemen, but for us that's part of its charm.
29. Climb Mt. Agung, Bali's Highest Peak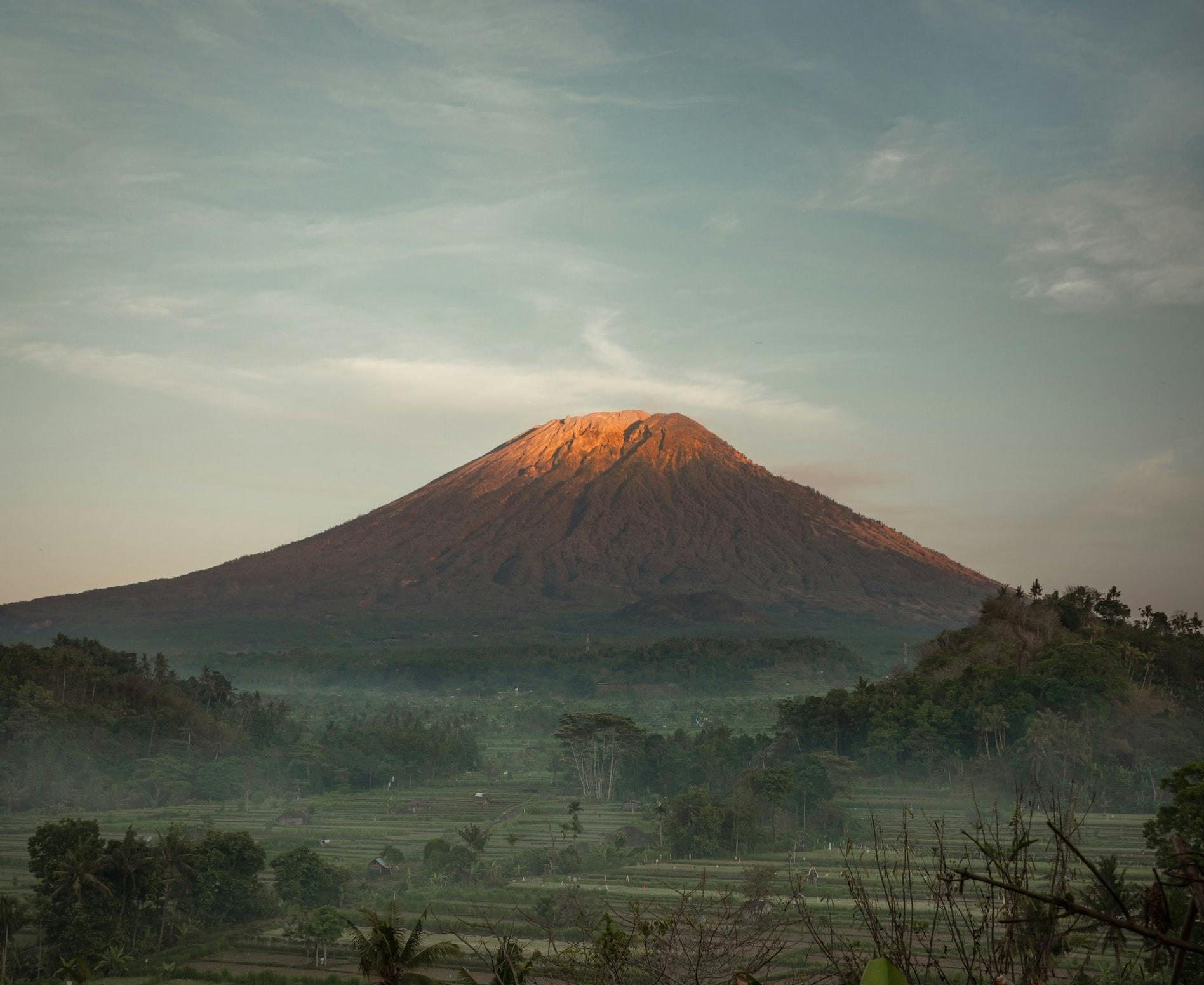 At 3031 meters, Mount. Agung is the tallest peak in Bali, as well as the most active and sacred volcano in Bali. The Balinese believe that Mt. Agung is the exact replica of Mt. Meru, which in Hindu religion is the center of the universe. If you're an intermediate hiker and want to see somewhere that most travellers haven't seen, we'd highly recommend climbing Mt Agung. It requires 8-10 hours' climb time, so you may need to train up.
30. Shipwreck Snorkelling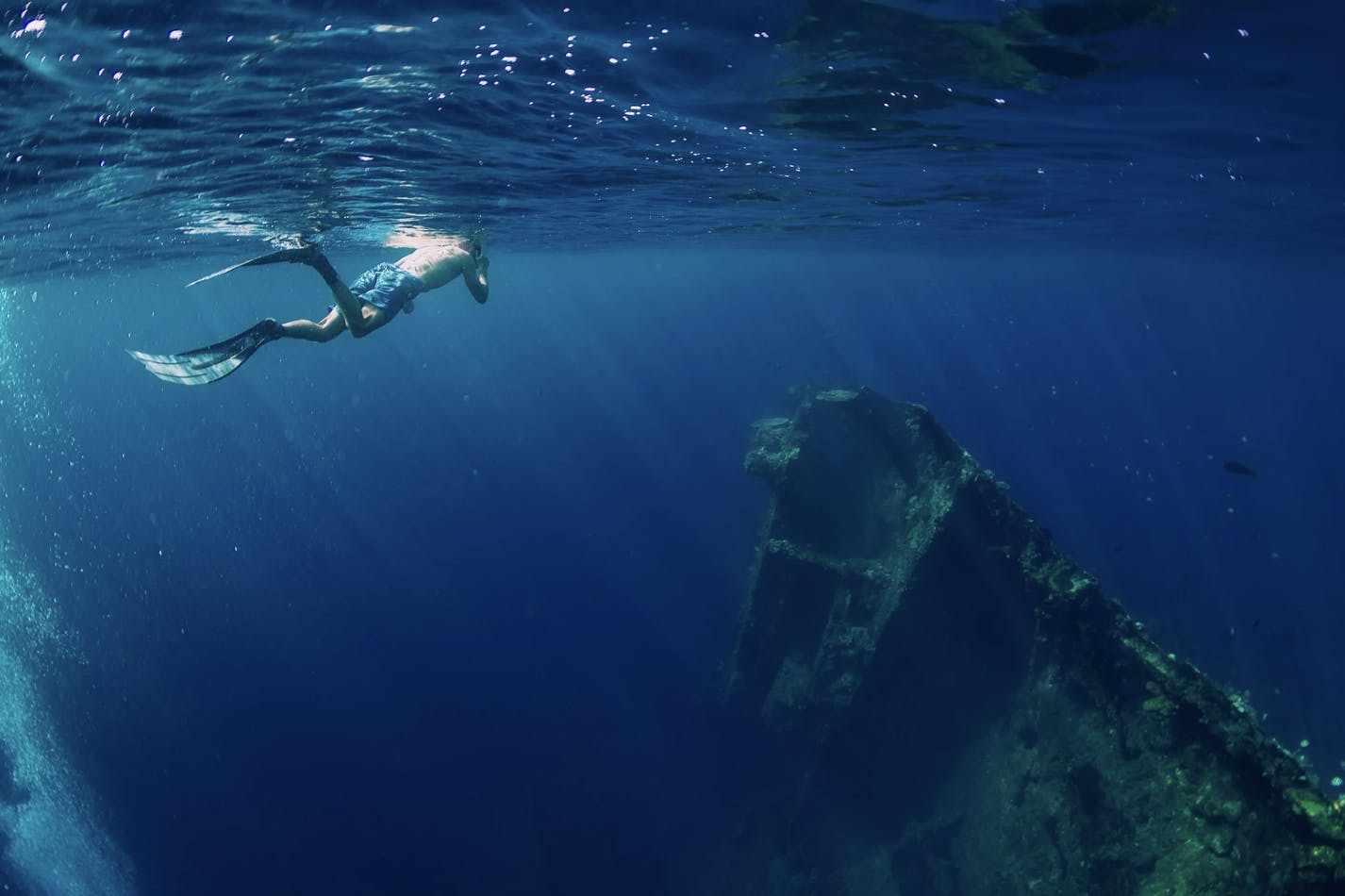 Once a sleepy fishing village, Amed is now a hip spot in Bali that lots of our friends head to. It's definitely not undiscovered - with pristine beaches, hipster cafes and yoga retreats, but it is still much quieter and has a more interesting local scene than Canggu or Uluwatu. Here you can snorkel to uncover a Japanese, as well as coral playgrounds that are home to colourful fishes!
31. Dive for a Cause: Coral Reef Restoration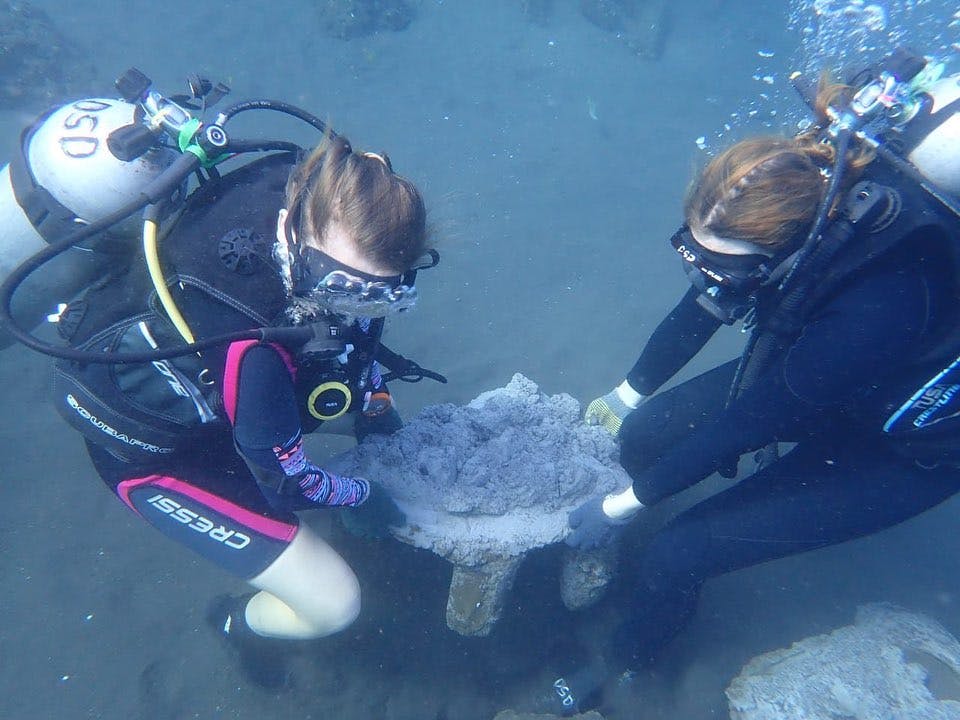 If you're a certified diver and have a week to spare, this is a once-in-a-lifetime experience to help with marine conservation. Here, you'll get to contribute to coral restoration through building artificial reefs. This reef restoration project, which is in partnership with local fishermen, creates jobs and alternative incomes, reducing reliance on overfishing. It is a perfect example of how tourism, local communities, and the environment can come together in a mutually beneficial way.
Ready to book? Check out all our favourite Bali experiences here!
Frequently Asked Questions
When you mention Bali, Indonesia, people mainly think of rice fields, beach resorts, hindu temples, volcanoes and surf spots. Since Eat, Pray, Love, Bali has also become known to western tourists as a wellness destination for yoga retreats, meditation and other spiritual experiences such as purification and shaman healing.
Bali, Indonesia is a large island though so when you get to know the island better you'll find that different parts of Bali are known for different types of experiences. Here is a complete map to Bali's different areas so you can better plan your trip :)
Canggu
If you're looking for cafe culture, nightlife, beach clubs and water sports like surfing, head to Canggu. This is an easy place to chill and spend a few days on the bali beach.
Ubud
If you're looking for ricefields, hindu temples, volcano hikes and wellness experiences (spas, purification), head to Ubud.
There are a number of popular spots within Ubud you can rent a scooter to get around to on a day trip - such as the more touristed art market and Ubud monkey forest. You can also do white water rafting nearby on the Ayung river, do an early morning hike at Mount Batur and ATV in the jungle nearby. Ubud is definitely the best place to base yourself for sightseeing as most of the activities are nearby here.
Uluwatu
If you're looking for instagrammable beach clubs, the best beaches with gorgeous white sand in Bali, glam nightlife and advanced surf spots, head to Uluwatu. Here you can also find the kecak dance performance (a traditional fire dance performance!).
Jimbaran
This is where the fish market is, as well as lots of local seafood shacks by the beachfront. It's a popular tourist destination for local tourists, but it's quite a nice place to spend an evening if you like seafood!
Nusa Dua
Conferences are mainly held in the Nusa Dua area.
Denpasar / Seminyak / Kuta
Denpasar / Seminyak / Kuta used to be where people would go for clubs and parties, but are now seen to be a bit more basic. Kuta beach used to be popular for sun and sea lovers, until Canggu became more popular.
Sidemen
Our favourite area though is Sideman which is where you'll find the gorgeous serenity of rice fields, volcano views and waterfalls without the crowds of Ubud - it's basically like Ubud before Eat, Pray, Love! Sideman is also where you'll find epic places to stay such as glam treehouses with infinity pools.
Amed / Tulamben
East Bali such as Amed and Tulamben are also becoming very popular for divers and people who want to enjoy a more chilled village vibe. This is where you can dive with WW2 wrecks.
How many days in Bali is enough?
Depends on what you're in Bali for, and how far you've travelled :)
Generally a week in Bali is enough to have a mix of relaxation and must-do activities, but 10 days is perfect if you want to truly experience Bali beyond the tourist crowds, or if you want to base yourself in multiple locations (e.g. Canggu for half the time, and Ubud for the other half).
Even two weeks in Bali may not be enough if you're looking to see Bali beyond its touristy experiences because Bali is so huge and there are so many incredible things to do. For e.g. if you only have a week, you can do the day tour in Nusa Penida, but you'll only get a very superficial impression of the island. However, if you spend 2-3 days in Nusa Penida you'll get to really see how special it is and immerse in the local community vibes.
You can also spend an extra day visiting the nearby Nusa Lembongan. At Nusa Lembongan you can see the devil's tears and go mangrove kayaking.
If you have longer in Bali, you can also venture further afield to really special places like Menjangan National Park where deer roam and incredible coral reefs abound, or do an overnight trip to see Mt Ijen, the otherworldly volcano with blue flames.
What do people do in Bali?
The most touristed sights that people visit in Bali include: the Gates of Heaven Lempuyang Temple (popularised by IG), the Bali swing, Campuhan Ridge Walk, Monkey Forest (over a thousand cute macaques!), Mt Batur sunrise hike, Tegalalang Rice Terraces, Tanah Lot Temple, and Kecak Fire Dance at Uluwatu Temple.
Usually people in Bali will also try a cooking class, and a yoga and surfing lesson as well.
What are the hidden gems in Bali?
If you love hidden gems and are looking for Bali travel ideas, here are our faves!
Hiking
If you love hiking, we would highly recommend doing the Batur caldera trek instead of the usual Batur summit trek, as it's far less touristed with a similar panoramic view plus you'll get to take a cool boat ride across the Batur caldera lake.
If you're super fit and looking for a challenging hike, definitely try hiking Mt Agung which is far less crowded and a more challenging and interesting hike. Agung requires 8-10 hours of hiking vs Batur's 1-2 hours - so it's not for the faint hearted!
If you have an extra day or two, you should definitely do an overnight trip to Mt Ijen, the volcano with otherworldly blue flames that you can hike on an overnight trip from Bali (guides can provide transport from Bali).
Culture
To really understand Balinese culture we would highly recommend doing a purification ceremony (which the Balinese do once every month, and at every important occasion) which is believed to help with the cleansing of negative energy in the body with water in sacred parts of Bali. The other thing that's awesome to try is Balinese martial arts which really helps you understand the role of community and tradition in the local villages.
Foodie
If you're a foodie, you should definitely try a cooking class that includes a local market visit so that you can really get to see how the food is sourced and produced - which is a really big part of the local culture.
Also, if you're based in the Canggu/Kuta area you should definitely go for cheese tasting, and visit the winery - it's fascinating to see how the Balinese have adapted modern food production methods and made them Balinese.
Also do go on a Babi Guling hunt for the best Babi Guling - it's the most famous local Balinese street food and the best versions of Babi Guling are actually in a local's house - ask us if you'd like recommendations!
Adventure
If you're looking for a nature getaway, definitely try waterfall canyoning! It's super fun as it is basically a waterpark in nature, where you can get to slip, slide and play in lush greenery. There's canyoning for every level from beginners to advanced.
We would also highly recommend heading to Munduk for a day trip or camp around Lake Tamblingan!
What food is Bali famous for?
If you're a foodie, you should definitely check out the warungs in Bali! These are small mom and pop shops that serve local food. The Babi Guling (roast pork) and Bebek Bengil (crispy duck) in Bali are super yummy, and the best versions can only be found at the local hole-in-the-wall warungs.