11 Cool Things to Do in Labuan Bajo & Practical Tips

/
11 Cool Things to Do in Labuan Bajo & Practical Tips
Everything you need to know to plan your trip to Labuan Bajo and the Komodo Islands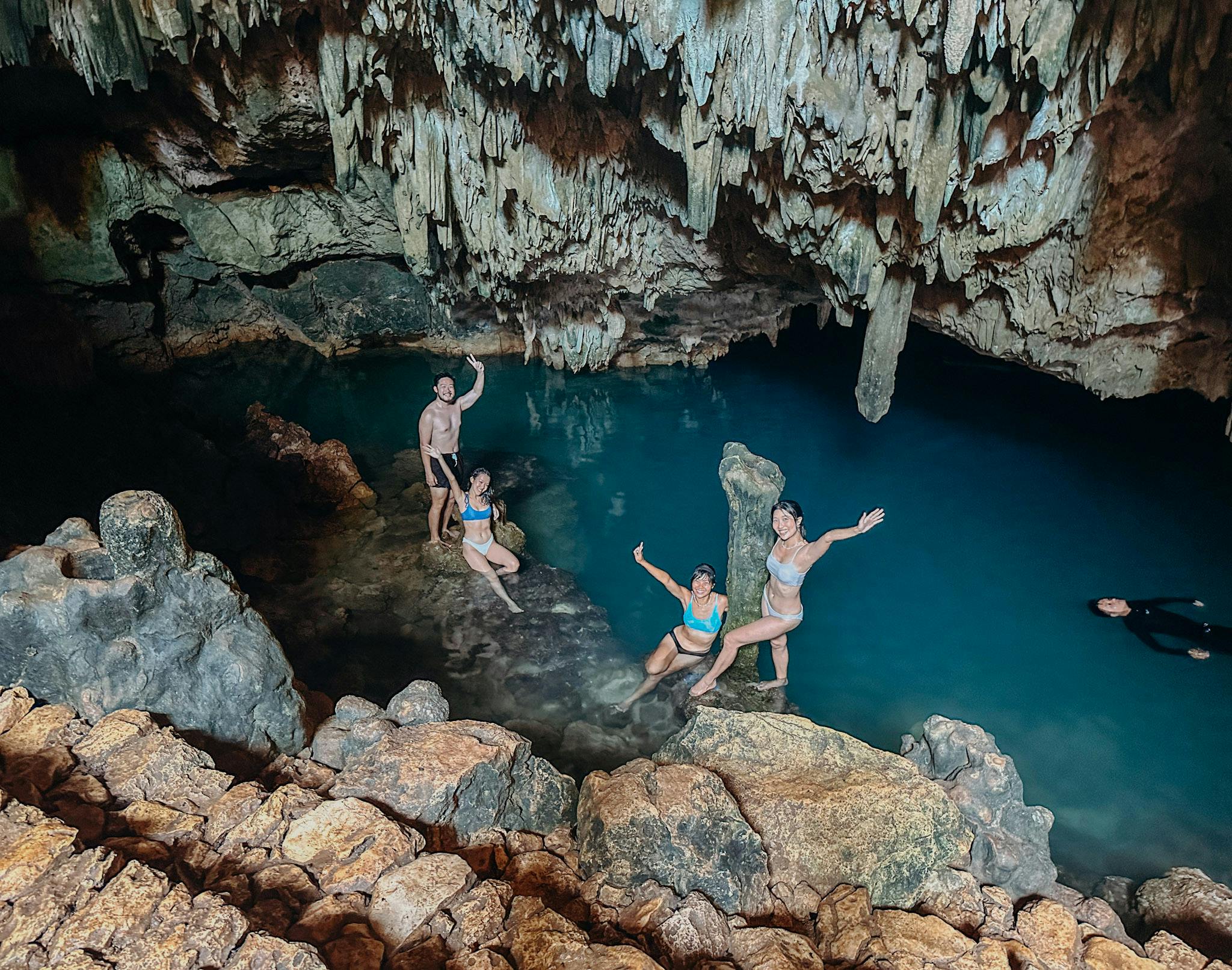 Hi! Welcome to Seek Sophie
We take pride in finding the best local guides and experiences. We will only recommend what we love, and hope you love them too.
Most people know Labuan Bajo as the small fishing village that's the gateway to Komodo National Park. So they tend to come for a Komodo boat tour, and fly out immediately after their cruise.
We'd recommend spending at least a week in Labuan Bajo (or even two weeks!), so that you can explore Labuan Bajo and its surroundings more. You'll be rewarded with incredibly rich culture, great hidden caves and even a tri-coloured volcano! 
Cool Things to Do Around Labuan Bajo 
1. Komodo Islands Boat Trip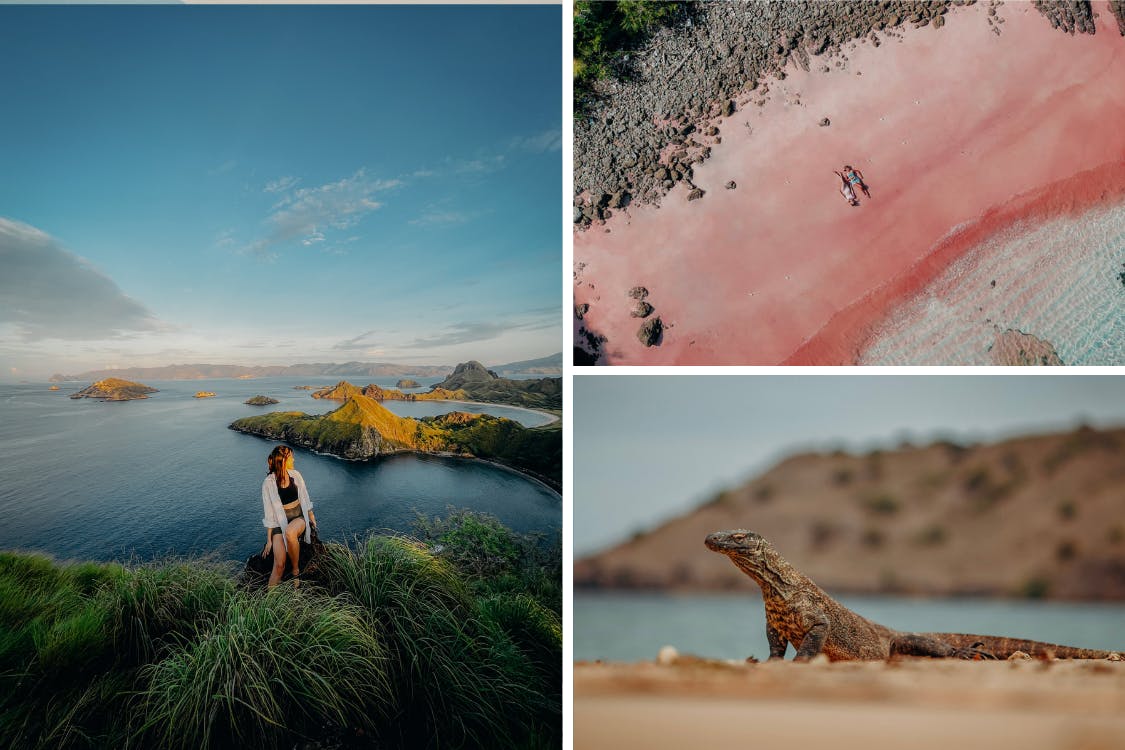 Komodo National Park is one of our favourite places in the world, and feels like it comes right out of Game of Thrones. The national park is not one island, but 29 islands in total. At the islands, you'll see ancient Komodo dragons, chill on pink beaches, hike epic viewpoints, and snorkel with giant turtles and manta rays.
To visit the park, you'll need to take boat tour from Labuan Bajo to the main islands such as Rinca Island / Komodo Island, Padar Island, Kalong Island and Makassar Island. You can either do a full day speedboat tour that covers 6 islands, or a 2-3 days' liveaboard boat trip that covers 5-8 islands.
Time required: 1-3 days.
2. Diving in Komodo National Park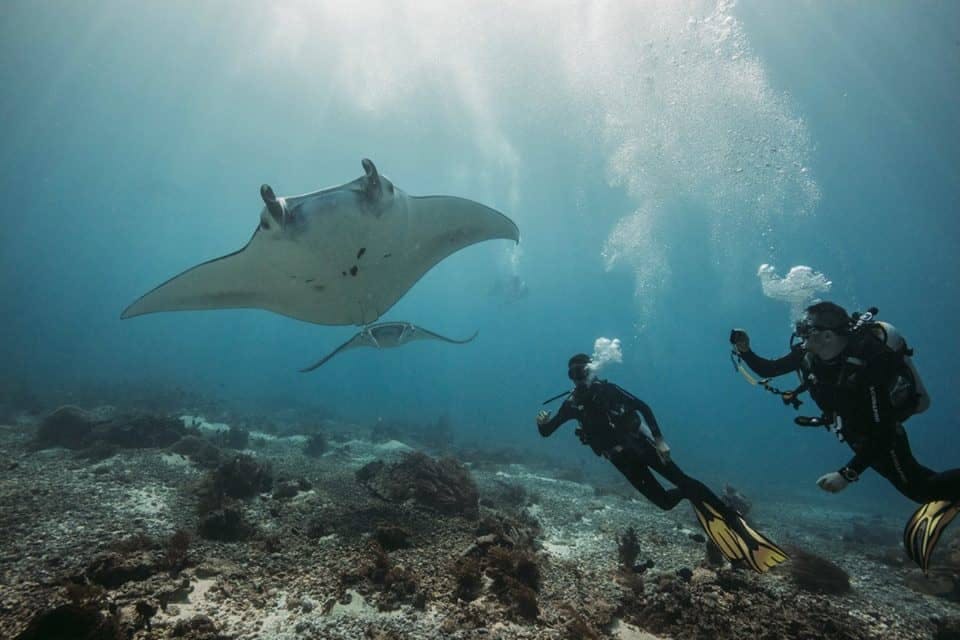 Komodo National Park is one of the best places to dive in the world. You get to see the most beautiful coral walls, sharks, mantas, turtles and so much more here. And the best thing about diving at Komodo is: whether you're a complete beginner (i.e. no diving licence) or are an advanced diver, there's a dive spot for you here! 
Time required: 1-3 days.
3. Rangko Cave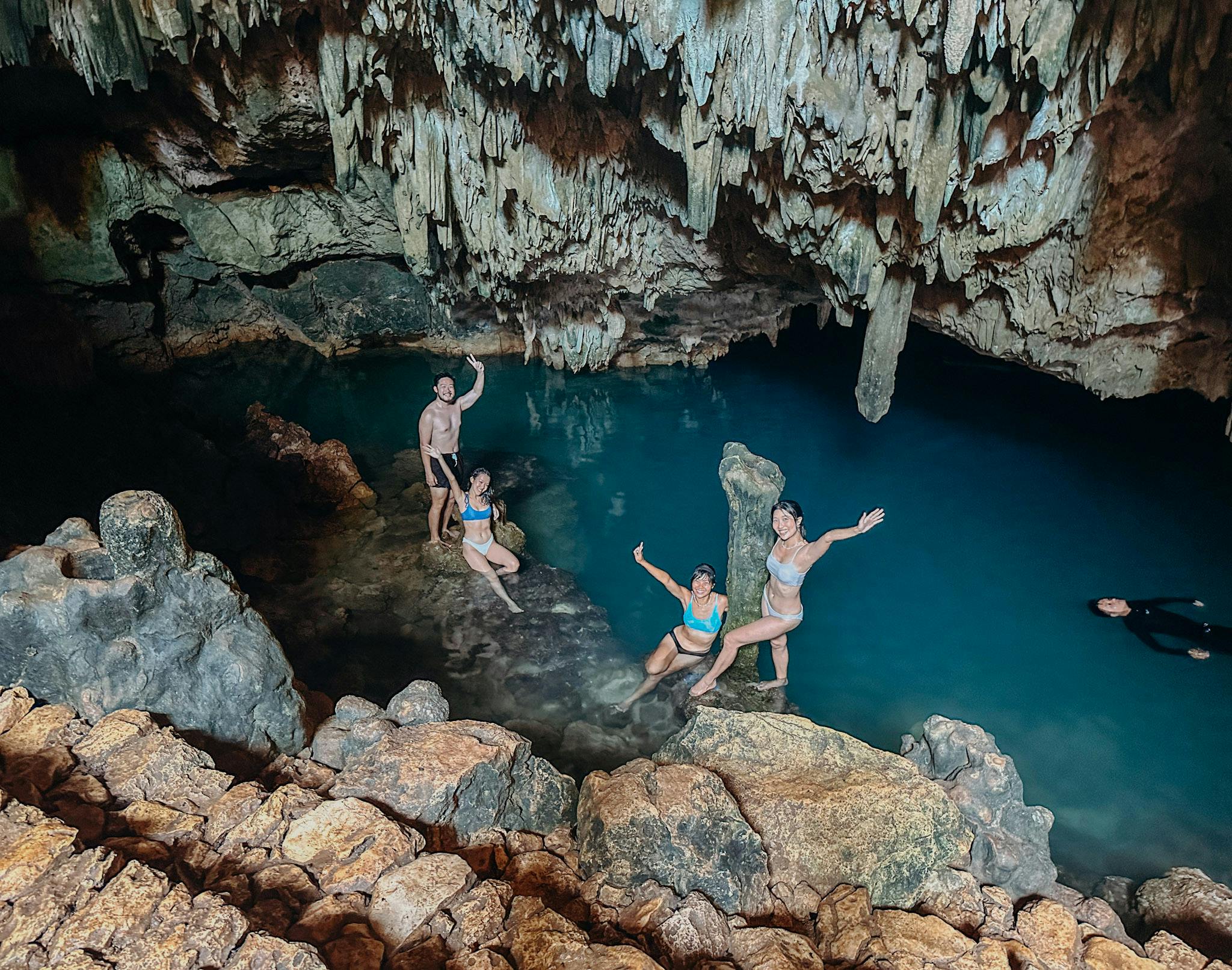 Rangko Cave is a hidden underground lake with crystal clear waters in gorgeous turquoise, surrounded by towering limestone stalagmites. We love the experience of swimming in the cave as it's just incredibly secluded and peaceful. It's perfect for photography and just getting away from the bustle of Komodo. 
Time required: 3-4 hours.
4. Batu Cermin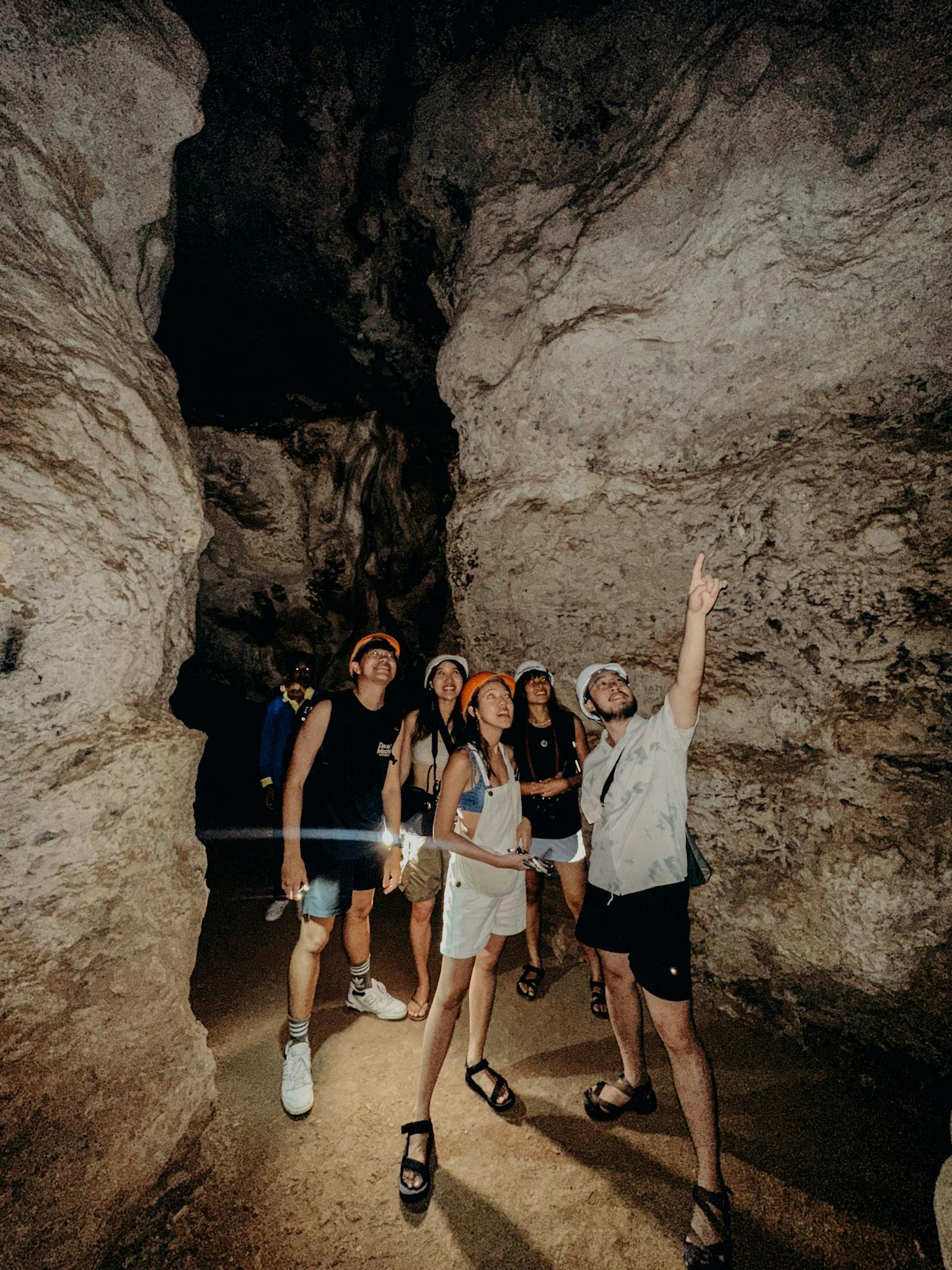 Batu Cermin is another cool cave that is surprisingly not crowded at all. Its name means mirror stone cave because the limestone walls glitter when exposed to light. There's no swimming here but there's a complex tunnel system that requires you to duck crawl through in certain areas! (Hard hats are provided so don't worry!). Visit Batu Cermin with Rangko Cave and Sylvia Hill for a full day trip!
Time required: 3-4 hours.
5. Sylvia Hill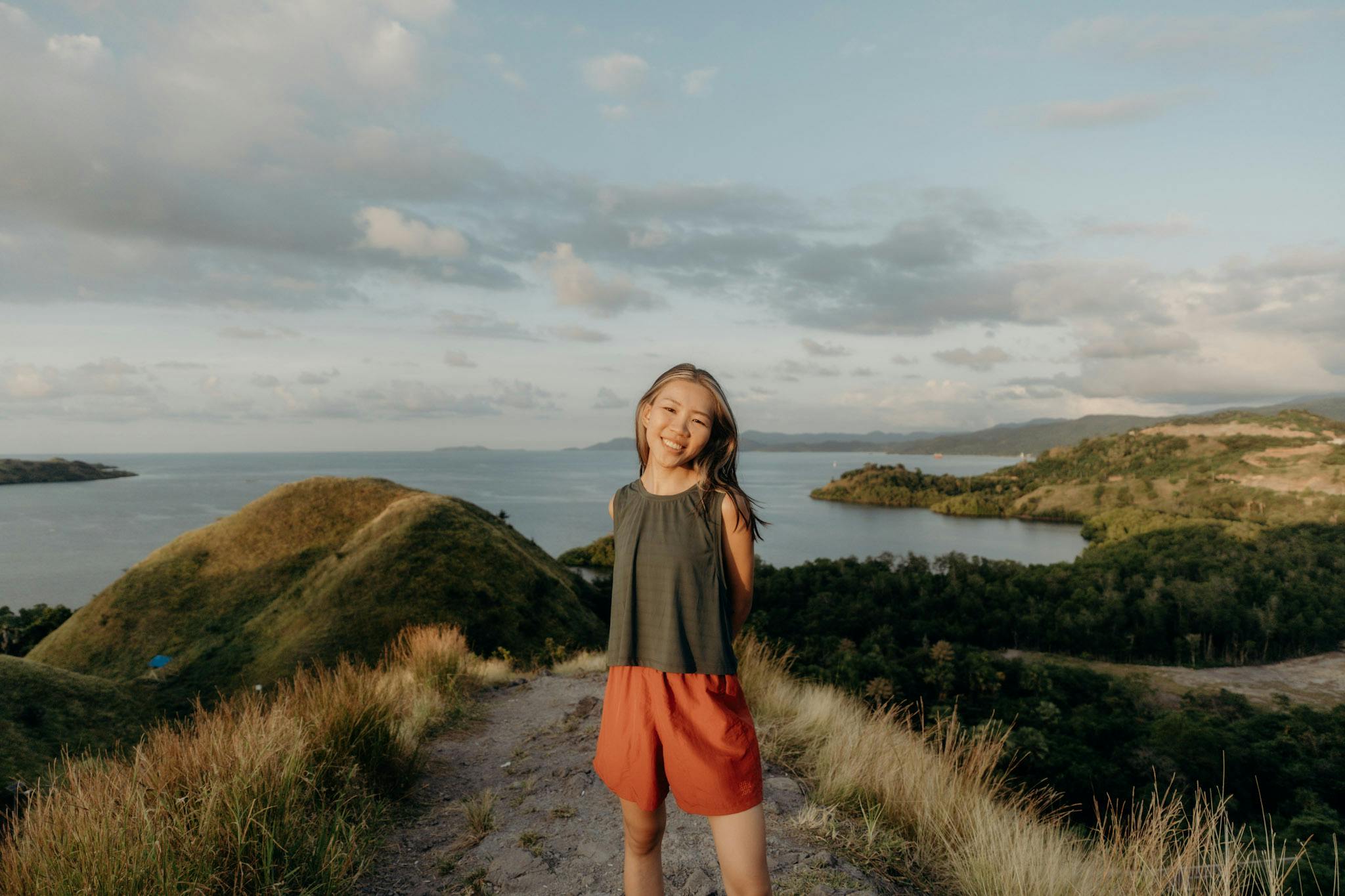 Sylvia Hill is the best kept secret for gorgeous sunsets in Labuan Bajo! The hilltop offers a stunning view of upside down hills (that look like blobby Teletubbies), the sea and surrounding islands. It's also pretty undiscovered, so you'll usually have the hill all to yourself for sunset! 
Time required: 1 hour
6. Melo Village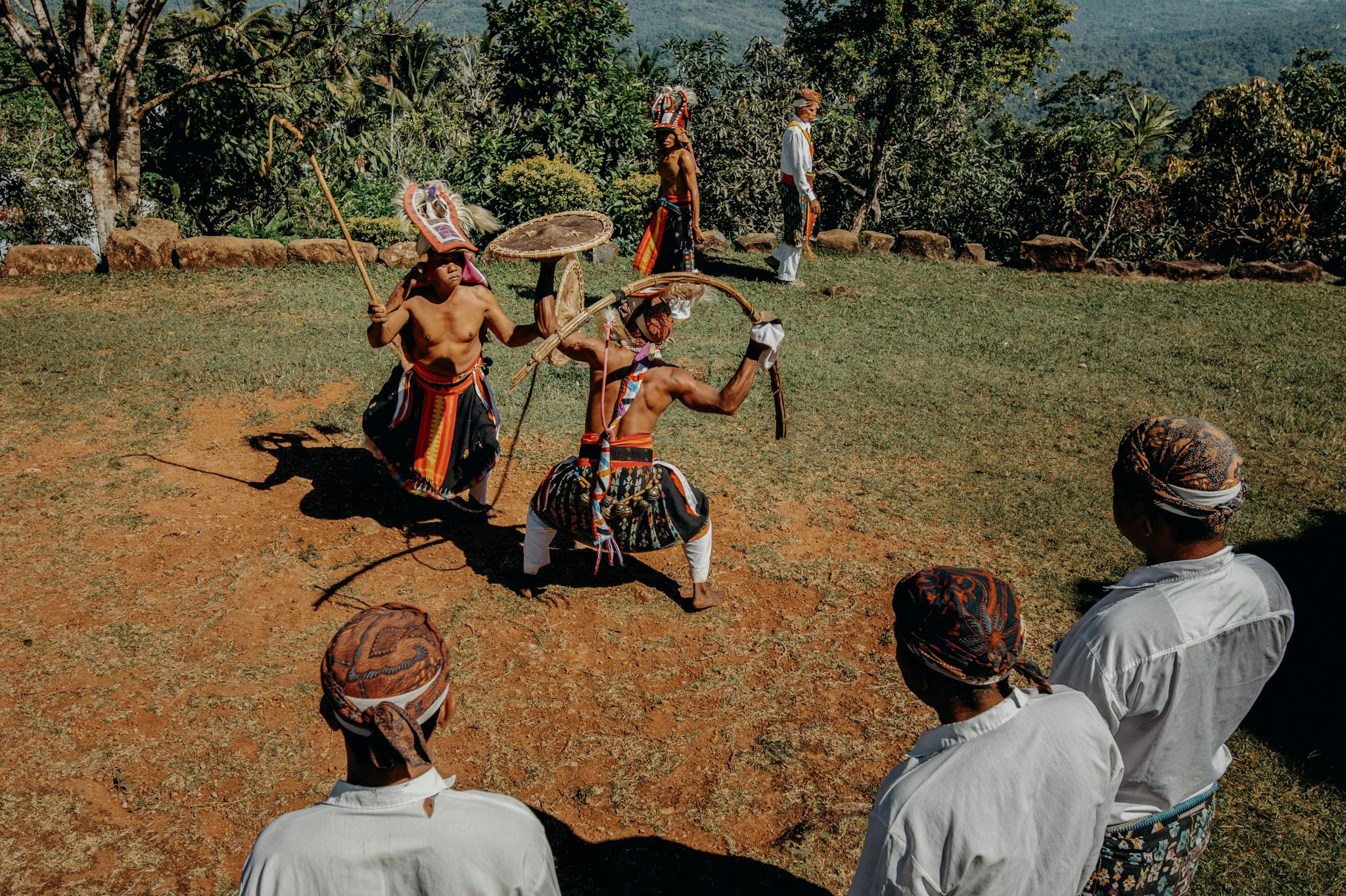 If you want to experience local culture when you're in Labuan Bajo, head to Melo Village for a glimpse into the rich cultural heritage of the Manggarai people. Here, you can witness the traditional way of life, learn about their customs, and engage with the warm and friendly locals. The opportunity to watch the Caci dance, a traditional martial arts dance unique to the region, adds an extra layer of cultural immersion to the experience.
Time required: 3-4 hours.
7. Cunca Wulang waterfalls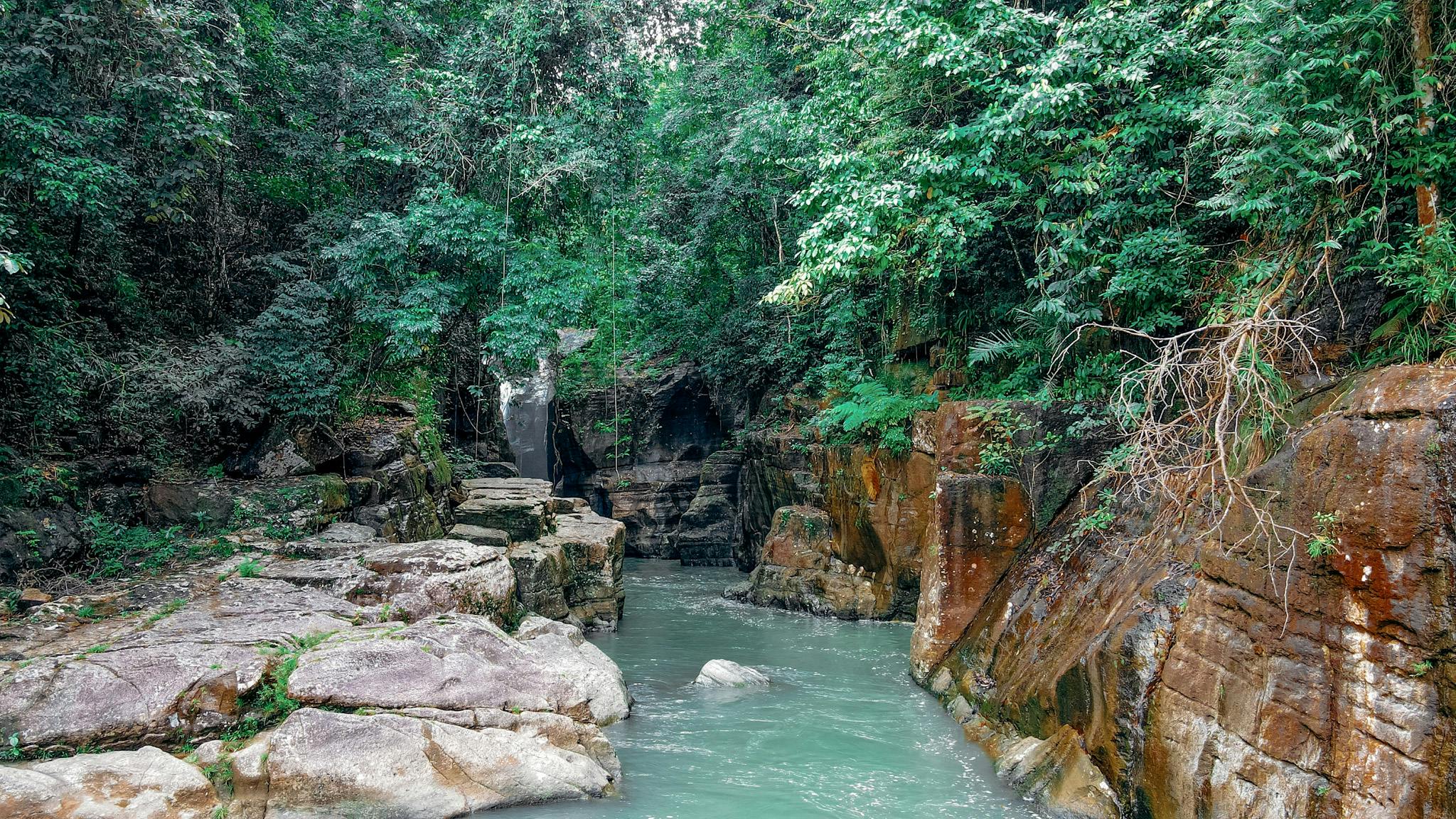 If you're headed to Melo Village, pair your trip with a visit to Cunca Wulang waterfalls! These cascading waterfalls are hidden in a tropical forest and have crystal clear waters that flow into meandering rivers. The short hike to the waterfalls is really fun, with the opportunity to jump off rocks and swim in the beautiful canyon.
Time required: 2-3 hours.
8. Visit the Fish Night Market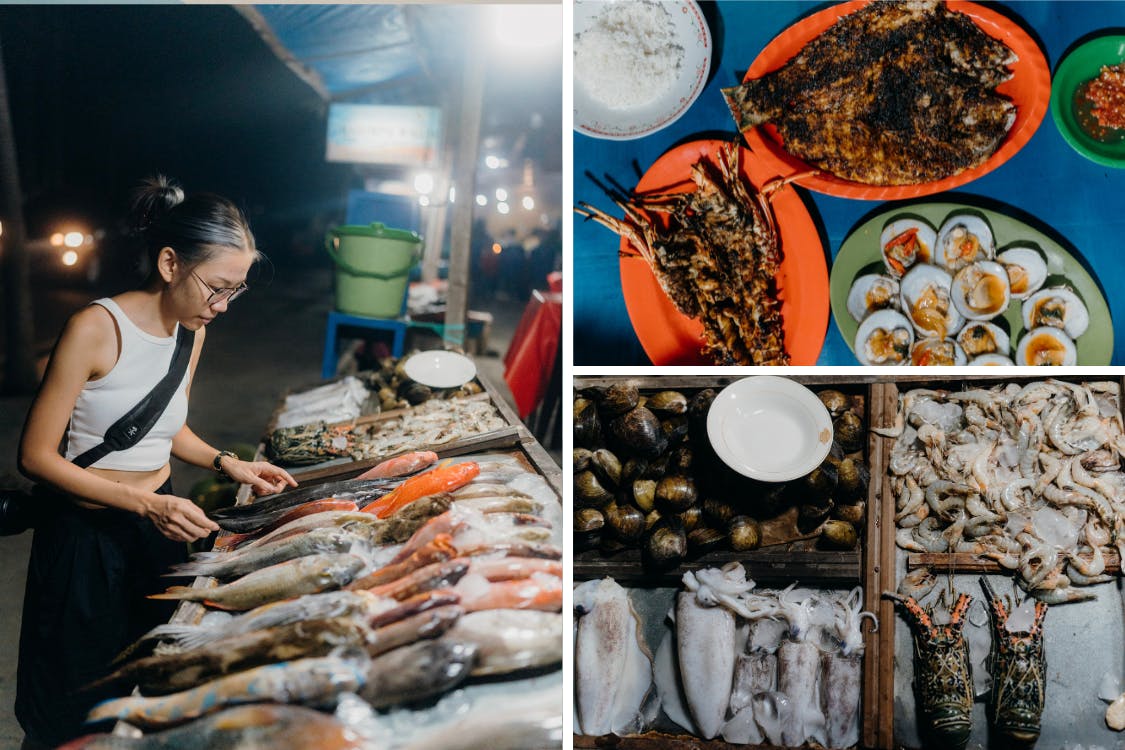 The Fish Market is on the edge of Labuan Bajo town, a short 10-15 walk from the harbour. This is a pretty small market with only several stalls, and is primarily catered for tourists. It is also not cheap by any means (we spent SGD $20 per person!). But the food here is yummy and fresh!
Time required: 1 hour. Opens at sunset.
9. Enjoy rooftop drinks at Seaesta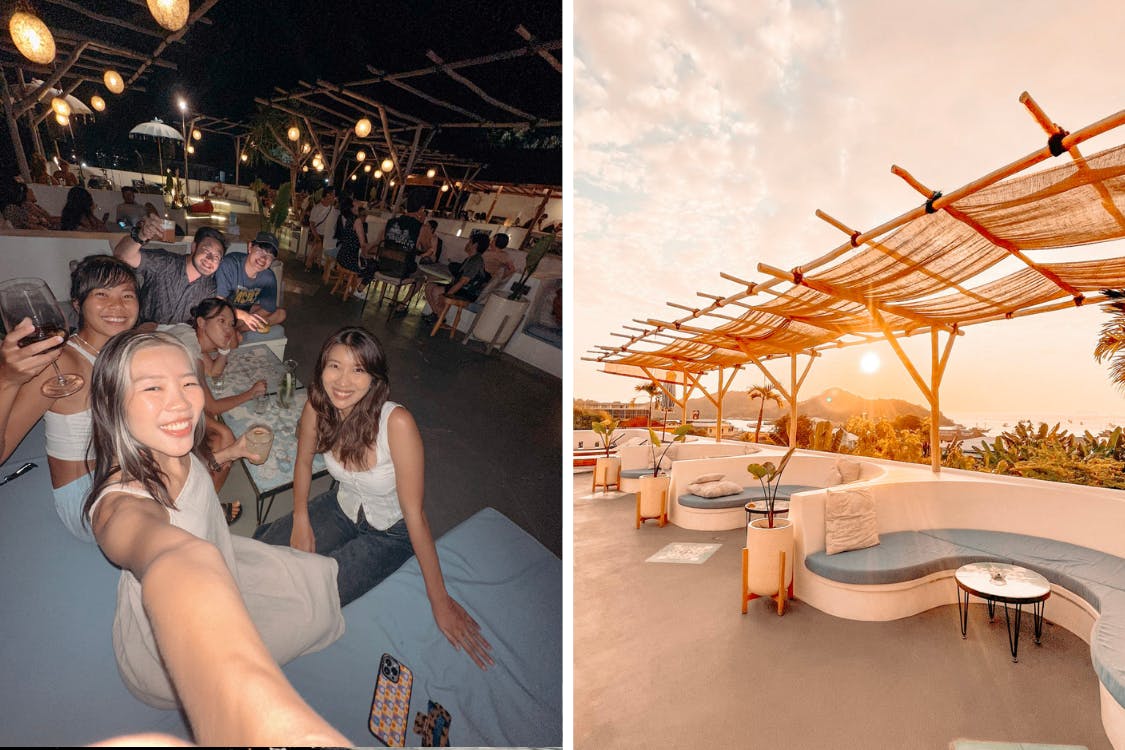 Seaesta is a very pretty Greek-style (think Mama Mia vibes!) boutique hostel in the heart of Labuan Bajo, and is also the party central in this sleepy fishing town. There is live music on its chic rooftop on the weekends, so just pop by and enjoy the party vibes with a cocktail or a Bintang beer!
Time required: 1 hour
Road Trip Beyond Labuan Bajo 
1. Wae Rebo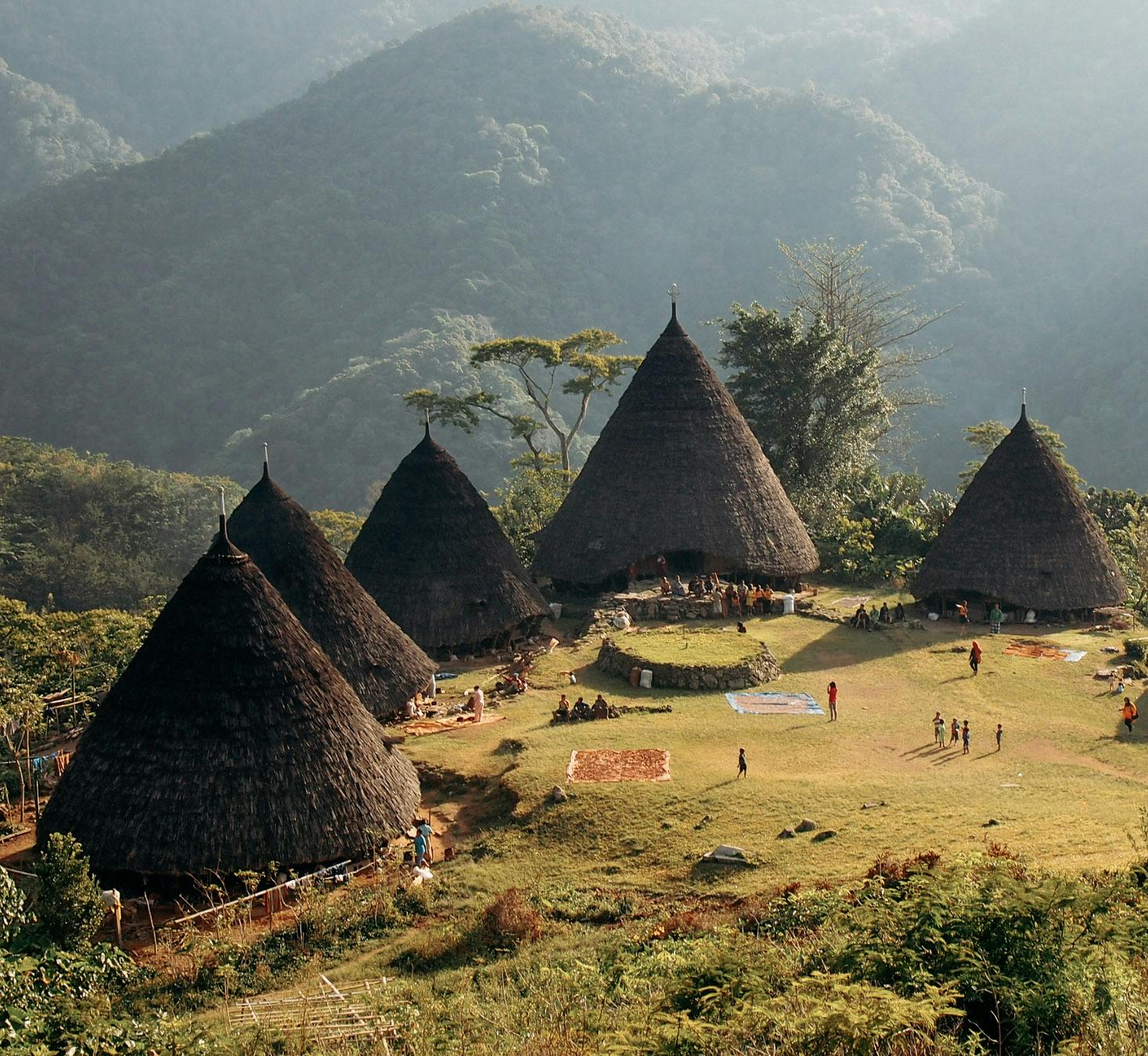 Wae Rebo is a remote Mangarrai village, with iconic cone-shaped traditional houses. Getting there feels like you're on an adventure to a remote shire in Lord of the Rings. There are no roads into the village. You'll need to drive 5-6 hours from Labuan Bajo, then hike 3-4 hours to the village from the closest road.
This isn't an adventure for the faint-hearted - but if you really want to see the real Flores, this is it. You'll need to spend at least a night in the village, and you'll have a story to tell for life. 
Time required: 2 days
2. Transflores road trip to Kelimutu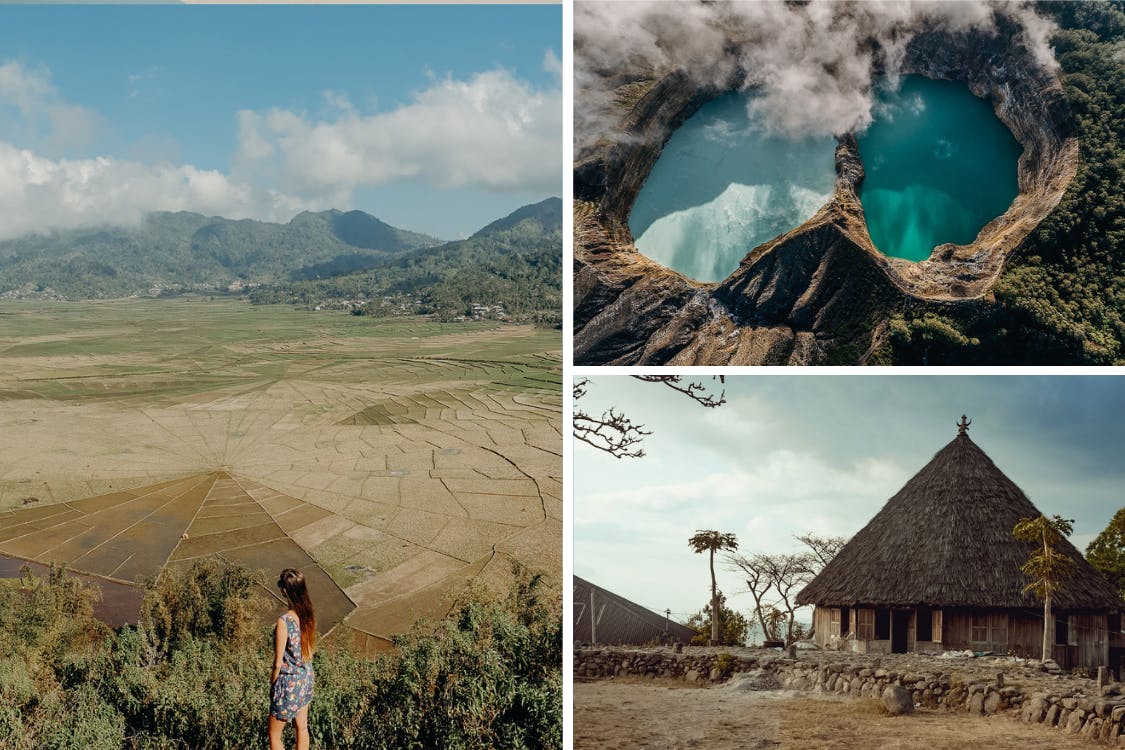 One of the most iconic road trips in Indonesia is this road trip into the heart of Flores island. You'll see traditional villages, one-of-a-kind rice fields shaped like spiderwebs in Ruteng, and end at Kelimutu, a volcano with three crater lakes of different colours. Life moves much more slowly in Flores and you'll get a welcome respite from city life. Even Labuan Bajo will feel hectic compared to the rest of Flores!
This is not for everyone, but if you like seeing places that few other travellers will ever get to see and experience authentic Indonesia culture, you should definitely do this. We're still craving the incredibly yummy babi sei we had during our road trip!
Time required: 4-5 days. 
Practical Tips
1. Best Time to Go 
Chances are you're visiting Labuan Bajo because of Komodo National Park. If so, you'd want to avoid January to March which is rainy season, and where few boats will go out due to the risk of capsizing. The only boat trips that tend to go out during rainy season are the 1 day speedboat trips, and even those sometimes get cancelled.
Try to also avoid Indonesia public holidays when Komodo National Park will be crazy packed. 
2. Getting to Labuan Bajo 
By Flight: You'll need to fly into Komodo airport in Labuan Bajo. There are multiple direct flights a day from Bali and Jakarta, 1.5-2.5 hours' flight time depending on where you fly in from. Word is that direct flights will start from Singapore sometime in 2024!
By Boat: There's no boat from Bali to Labuan Bajo, but you can take a boat trip from Lombok to Labuan Bajo via the Komodo Islands. 
3. Getting Around
From Airport to Town: Komodo airport is about 15 minutes drive from Labuan Bajo town centre, and you can easily get a taxi, motorbike or scooter from the airport.
Around Town: Getting around Labuan Bajo town is easy. Labuan Bajo is a small town so unless you're staying in the Plataran or the Ayana Komodo which are further out of town, you can basically walk everywhere (e.g. the fish market, the main harbour, the main street) in 20-30 minutes.
3. Planning Your Itinerary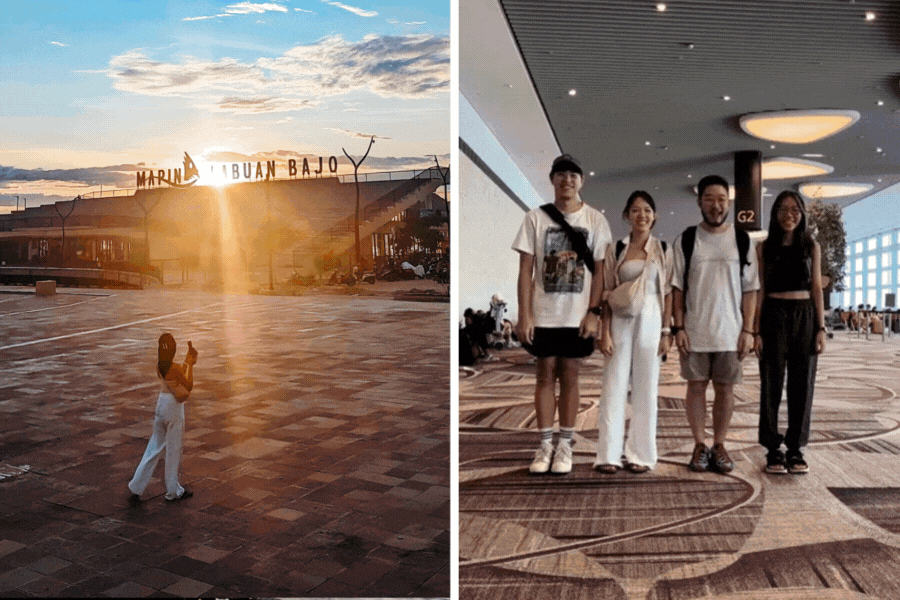 If you're coming to Labuan Bajo from Singapore / outside of Indonesia, we'd recommend spending at least a week in Labuan Bajo.
With one week, you'll get to see Komodo National Park and some of Labuan Bajo. With two weeks, you'll get to see the rest of Flores Island, including the iconic tri-coloured Kelimutu volcano.
 If you only have a week:
If you have 2 weeks, you can do the itinerary above, plus a 4-5 days road trip across Flores to Kelimutu volcano. If you're feeling super adventurous, you can also do a 2 day trip to Wae Rebo after Labuan Bajo.
Top Tip: You'll need to arrive in Labuan Bajo one day before the boat trip because flights arrive in the late morning, after all the boat trips have departed for the day. One day speedboat trips depart at 5-6am whereas the liveaboard boat trips depart at 10am. 
4. Top Tips on Choosing a Boat Trip
Not going to lie - choosing a Komodo boat can be pretty confusing! Here are the basics:
There are 3 types of boats: Phinisi (3-4 star hotel standard), Basic (hostel-like) or Speedboat. 
The Phinisi boats will usually only do 3D2N trips, and depart only on Fridays. The Basic boats will do 2D1N departing daily or 3D2N trips departing on Fridays. The speedboats will only do 1 day trips, and depart daily. 
So choose your boat depending on when you arrive, and what level of comfort you'd like! 
Note that if you're in Komodo during rainy season (Jan - Mar), you'll likely only have a choice of speedboats. The 2D1N basic boat trips get cancelled frequently during this time and the 3D2N phinisi boats won't go out due to safety concerns. 
For more tips, check out our Komodo Islands cheat sheet here.
5. How to Book a Komodo Boat Trip
You can book a boat trip in advance or when you get to Labuan Bajo with a boat agent on the main street. Note that the main street usually only has basic boats left at the last minute -  so if you're looking for a nice phinisi liveaboard you would need to book in advance. 
We'd also caution that there are many basic boats in Labuan Bajo with dodgy safety standards, and there are several incidents of boats sinking each year. So please do your research in advance and book from a reputable company! We have handpicked the best boats in Komodo here.


6. What to Expect in Labuan Bajo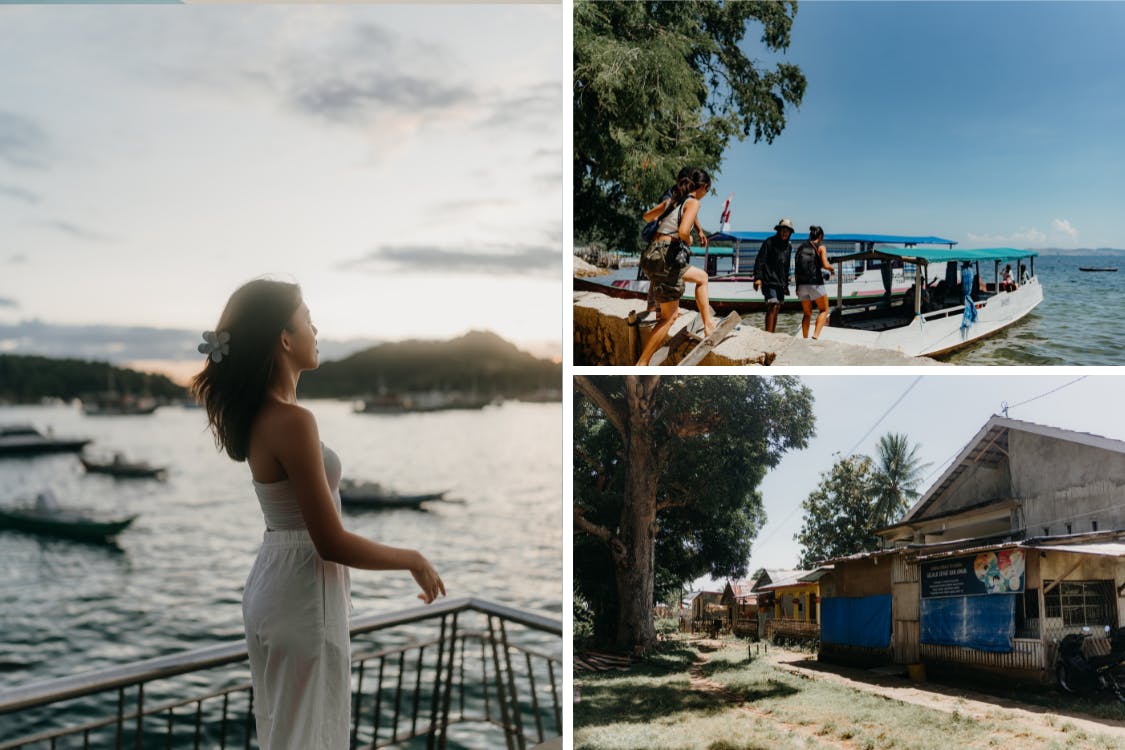 Infrastructure: While Labuan Bajo has become more developed in recent years, street lamps were only introduced as recently as 2022! So it is not as developed as some other Indonesian cities, and certainly decades behind Denpasar's infrastructure.
Safety: It's a really safe town, and we wouldn't feel unsafe walking around after dark as solo female travellers. We felt as safe here as we do in Bali - so just keep your wits about you and you'll have nothing to worry about.
Service Levels: The working culture here is much more laid-back than Bali. Expect that pick-up will be late, and service may be slow. People in the service industry speak basic English but don't expect Bali levels by any means.
Food: The quality of restaurants here is pretty high for a small town. You can expect some great Italian and other Western restaurants, and hidden warungs where you can try Flores' yummy babi sei (smoked pork and rice).
Ready to Go to Labuan Bajo?
Check out all our handpicked Labuan Bajo and Komodo experiences! If you don't know how to start planning your Komodo trip, check out our Komodo Islands cheat sheet here with everything you need to know.
Frequently Asked Questions
Is it worth going to Labuan Bajo?
Yes! Labuan Bajo in East Nusa Tenggara province is one of our favourite places in the world. It's the gateway to Komodo National Park, a place of otherworldly beauty and home to wild Komodo dragons. If you love all things nature, wildlife and outdoors, or just really want to see one of the most epic bucket list places on earth, you should definitely come to Labuan Bajo.
Some things you can do here:
Water Activities:

Labuan Bajo

is a hub for water-based activities, including scuba diving,

snorkeling

, and

boat trips

to explore the numerous islands and their marine life. If you're a fan of underwater adventures, it's definitely worth visiting.

Komodo National Park

is home to the best dive sites in the world, as well as

snorkelling

with Manta rays and turtles!

Wildlife: The highlight of

Labuan Bajo

is the chance to see the

Komodo dragons

in their natural habitat at

Komodo National Park

. These ancient reptiles are a rare and fascinating species that can only be found in a few places in the world.

Culture:

Labuan Bajo

has a local culture influenced by the

Manggarai

people. You can experience their traditions, visit local villages, and enjoy traditional ceremonies.

Scenic Views: The town itself has scenic viewpoints, such as Bukit Cinta (Love Hill), which provides a panoramic view of the town and the surrounding islands.

Sunsets:

Labuan Bajo

is known for its beautiful sunsets, making it a

great

place to relax and enjoy the

end

of the day. Go to Sylvia Hill for the best sunsets in town!