28 Best Yacht Rentals in Singapore - The Ultimate Guide [2023]

/
28 Best Yacht Rentals in Singapore - The Ultimate Guide [2023]
Looking for the perfect yacht day out? Here are the best yacht rentals in Singapore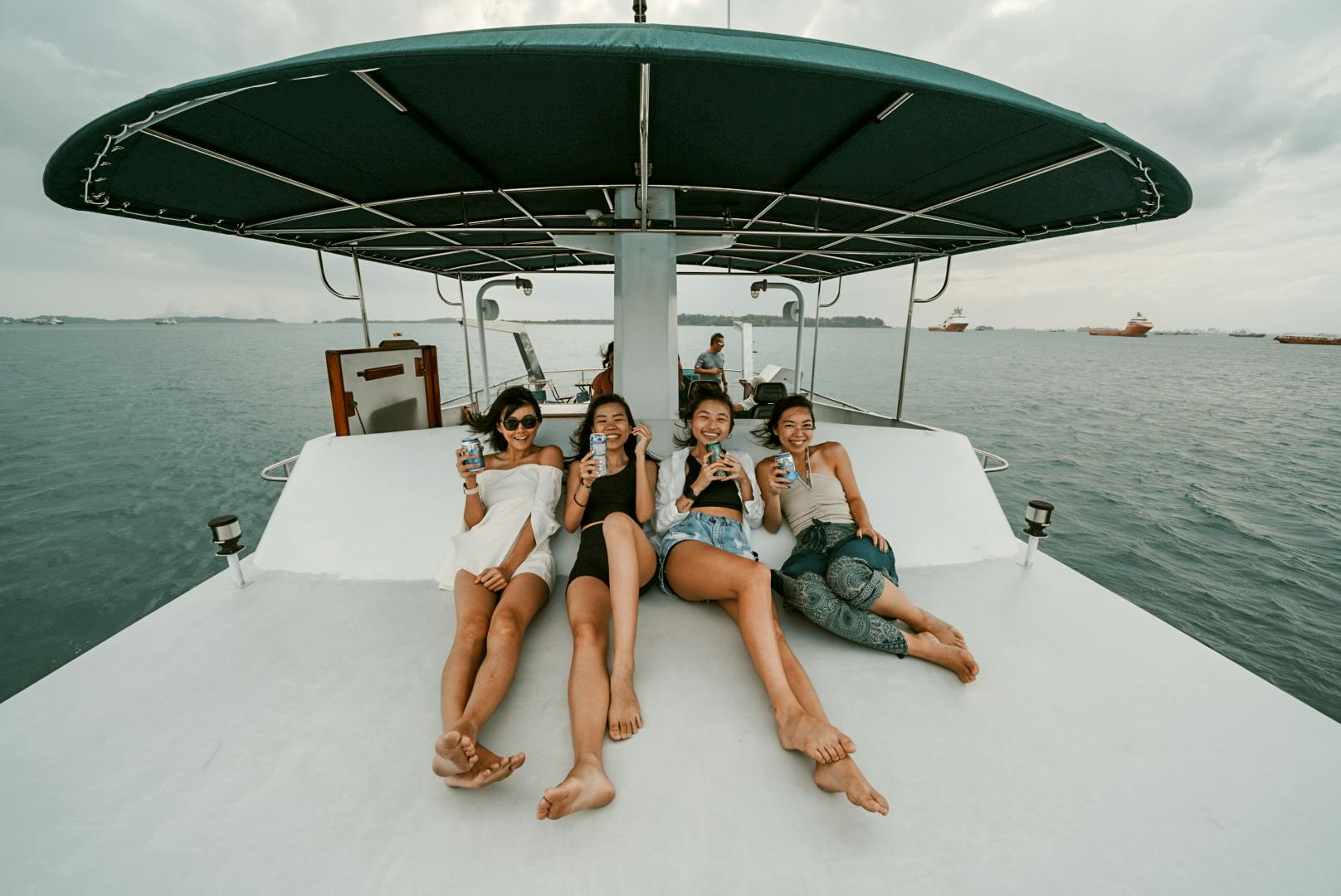 Jump to Section:
Budget Friendly Yacht Rentals

Best Yachts for a Birthday Celebration

Yachts with KTV Onboard

Large Yachts for Corporate Events (Up to 30 Pax)

Staycation on a Yacht!
Renting a yacht is one of our favourite ways to spend a day in Singapore. Sail to Lazarus or Hantu Island, do watersports, have a BBQ on board - bliss! It's the perfect way to celebrate a friend's birthday, spend quality time with family, or bond with our team. Find the perfect yacht rental for you here!
Want more? Check out all our handpicked yacht rentals in Singapore here.
Frequently Asked Questions
How Much Does It Cost To Book A Yacht In Singapore?
It depends on which yacht you choose (basic or luxury), how many persons in your group, and whether you're going on weekdays or weekends (weekends are pricier). Small basic private yachts for 5-8 persons start from approximately $500-600 for 4-hours, and the larger and more luxury ones for 20-30 persons will be $2000-$3000. Also most yachts more expensive on a weekend/public holiday than on a weekday.
It's easy! Yacht availability and pricing are live on Seek Sophie, so you can book in a few simple steps. (1) Choose the yacht that suits your budget and occasion, (2) pick a date, (3) pick a timeslot, and (4) request to book the yacht!
What do you wear on a yacht day trip in Singapore?
Bring a hat, swimming costume and light clothing that you don't mind getting wet. You'll need to take your shoes off when you get on the yacht so you should bring flip flops, or something easy to take off. Do bring lots of sunblock, and a change of clothing just in case your clothes get wet! Many people also ask if you need to bring your passport along for a yacht day out - you'll be in Singapore waters so you don't need to!
How many people are on a yacht?
Depends on the yacht you pick! The smaller yachts will take 8-10 persons, whereas the larger yachts will take 40 persons.
Can I live on a boat in Singapore?
Yes you can book a yacht staycation! You can book an overnight or 3D2N yacht staycation which will either stay in Singapore waters or take you out to international waters. Usually a yacht can take from 2-8 persons depending on the yacht. Check out the yacht staycations on Seek Sophie, or contact us for more details :)